With 2020 behind us, we are reflecting back on all the ups and downs we've weathered together at Capistrano Unified. We've pulled together a sampling of CUSD Insider stories that we feel best represents the year of 2020. We hope you'll enjoy this look back at the past 12 months of CUSD Insider.
1. CUSD found ways to provide food to all kids both during school and during the pandemic's distance learning, with record numbers of meals served to children in the local area.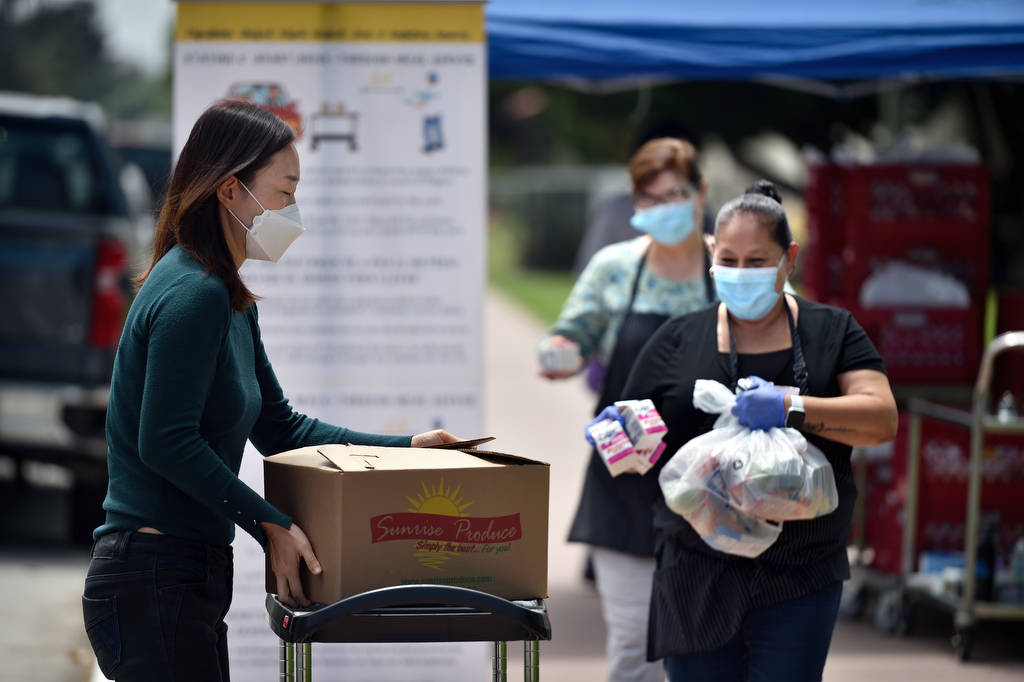 2. Three students had their posters printed and put up on CUSD campuses after winning the "Welcome to School" poster contest on the topic of :"To ensure an inclusive environment where staff and students value diversity."
"I think during I realized this topic had a deeper meaning for me," said Allison Lim, 16, who was one of three winners. "During elementary school, middle school and even high school I have had a lot of friendship problems, so school hasn't always been the best place for me socially. Working on this poster was a way for me to make up for not always feeling included … it made it meaningful."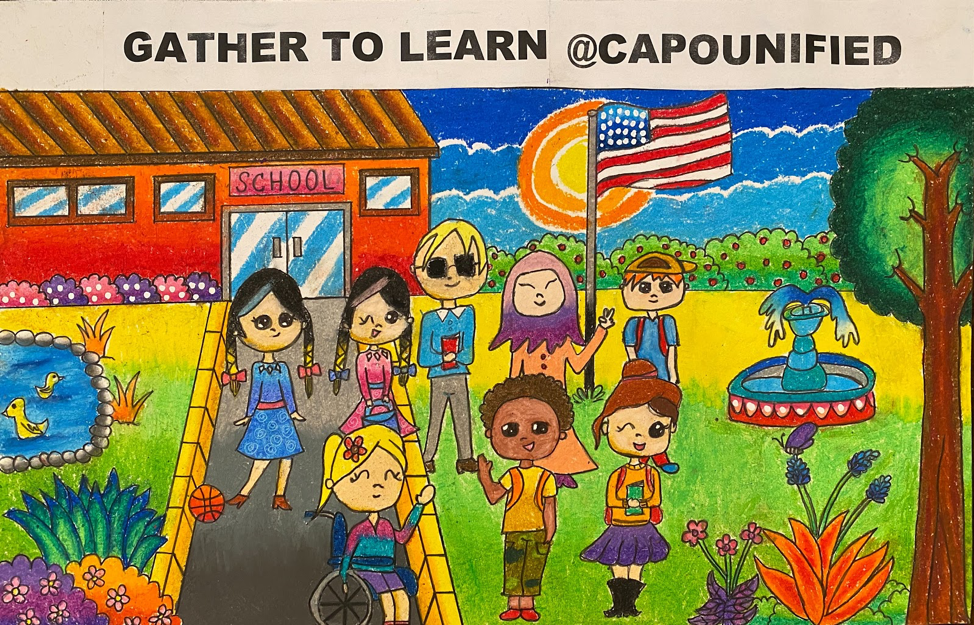 3. CUSD created and published a dashboard that updates the public on confirmed cases of novel coronavirus within CUSD schools.
"We continue to follow the guidelines for reopening in-person learning from the California Department of Public Health," Chief Communications Officer Ryan Burris said. "Our top priority remains the health and safety of our students and staff."
4. The district phased in a return to in-person instruction — with an option for students to go online-only with a seamless transition at any time families choose — starting in late September. Elementary school students returned first, followed by middle schools.
The high school students were the last to join teachers and school staff on campus as the final phase of the district's staggered return to schools for its 47,000 students.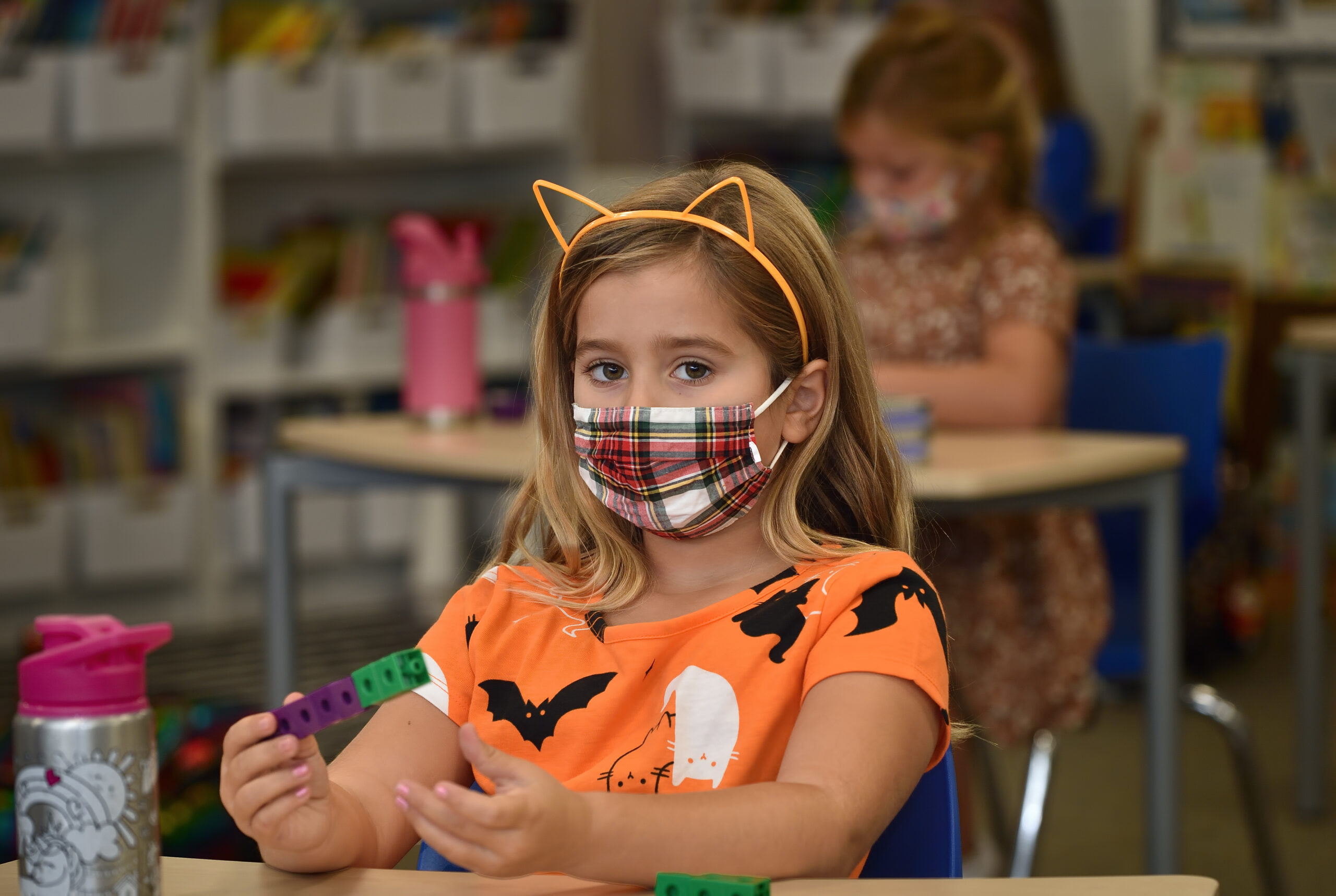 5. CUSD partnered with Hoag Hospital and Kaiser Permanente to hold a series of webinars addressing various health-related topics such as mental health, nutrition, exercise, self-harm and suicide, vaping and drug use, gaming, and more.
Click here to contact a CUSD counselor.
6. In sports, San Clemente's surf team was the most successful team in the district.
"It goes back a long way and we've been pretty dominant since 1999-2000," Triton surf coach John Dowell said. "Our winning rate is pretty significant."
Most sports were delayed due to the pandemic.
"All high school athletic directors are findings ways to have their athletic programs train during the school day as well as after school," said Tim Hornig, Executive Director of Secondary Education at CUSD. "With student health and safety at the forefront of everyone's minds, we will continue to have our student athletes train pending further competition guidance. Additionally, programs continue to plan for pending competition schedules in district facilities. As soon as our athletes are granted the opportunity to compete, we will have facilities ready to support the condensed seasons."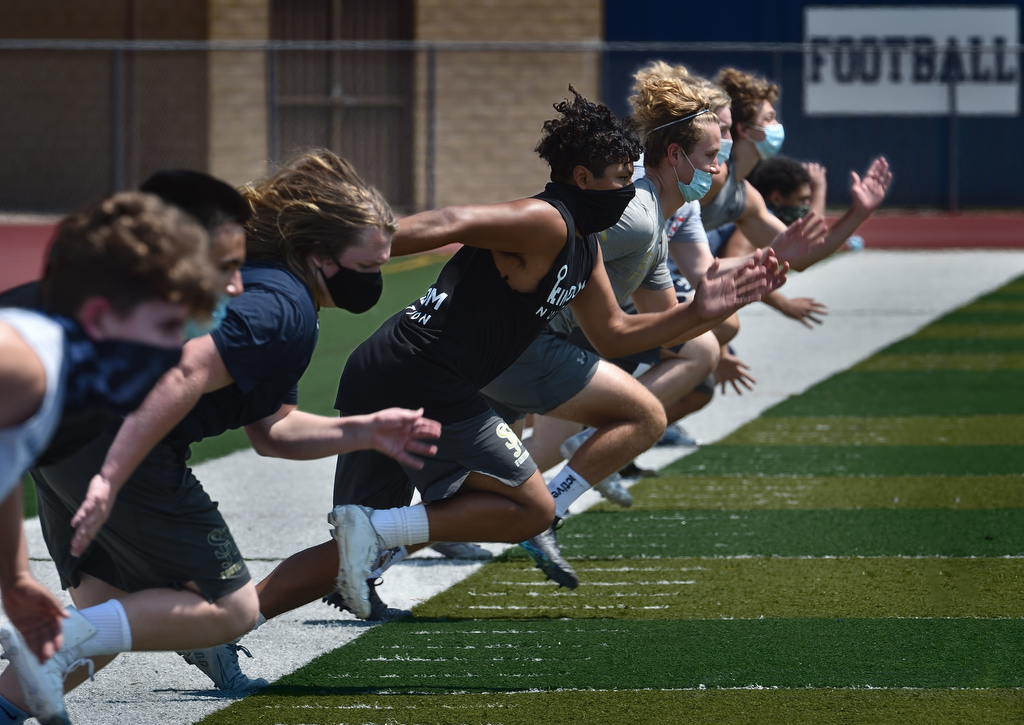 7. Students graduated — at a safe distance — during creative ceremonies reimagined in the spring. Proud graduates waited in a line of cars for their turn to collect their diplomas and turn the tassels on their caps during the ceremonies at San Juan Hills High School, Dana Hills High School, Aliso Niguel High School, Capistrano Valley High School, Tesoro High School, San Clemente High School, California Preparatory Academy, and Serra High, Bridges Community Day School, and Fresh Start.
8. CUSD surprised its Teachers of the Year during in-person celebrations on campuses in February. Congratulations again to Steve Lopinto at Laguna Niguel Elementary School, Lindsey Behm at Marco Forster Middle School, and Christy Curtis at Capistrano Valley High School!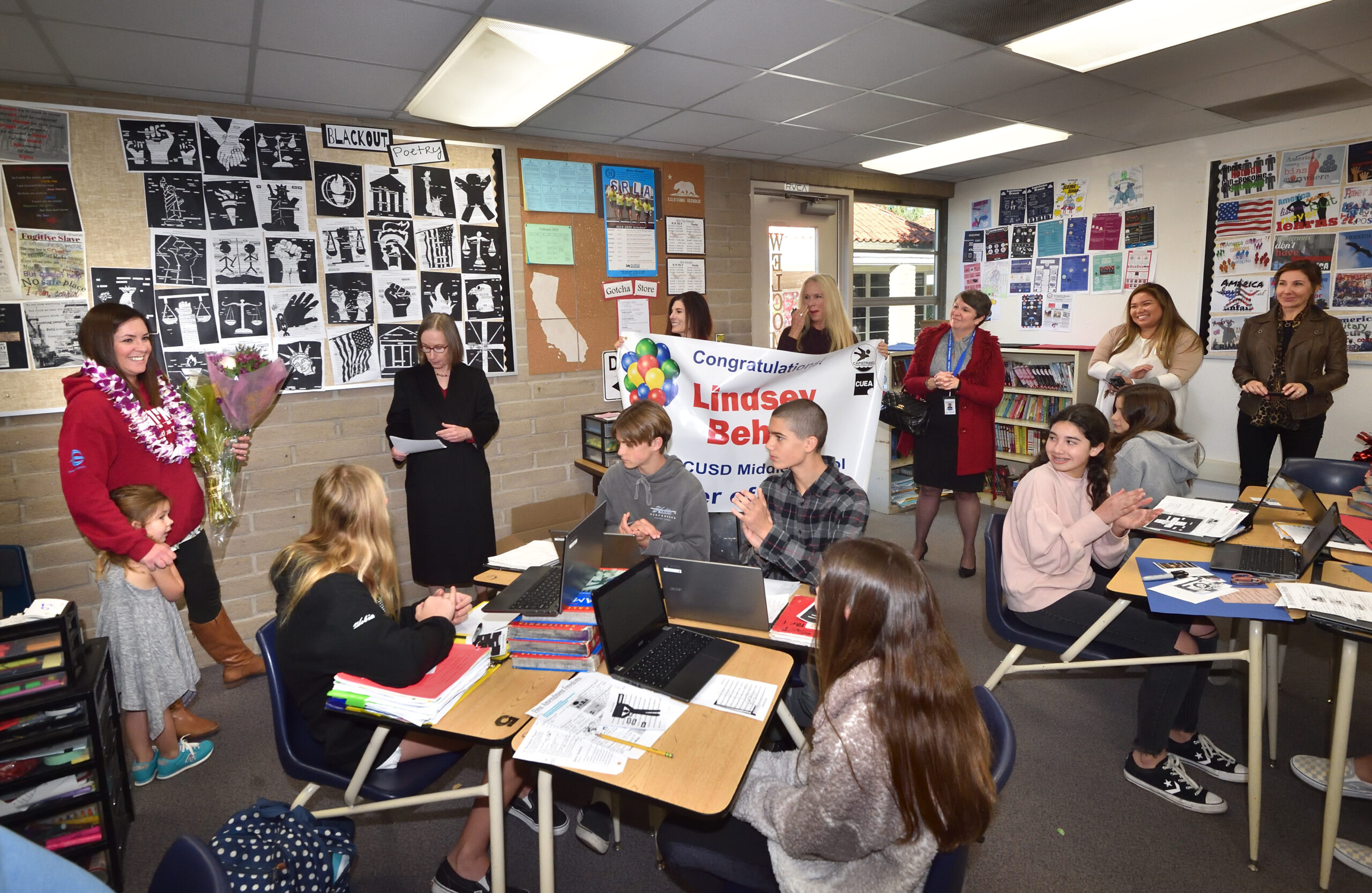 9. CUSD surprised its Classified Employees of the Year with safely distanced visits. Congratulations again to Patricia Garcia (school bus driver) of Aliso Viejo, Yolanda Gascon (office clerk) of San Clemente, Safia Hoquq (independence facilitator) of Dana Hills, Carrie Koch (lead food service professional) of San Juan Capistrano, Arnie Smith (custodian) of Vista del Mar, and Tracy Vargas (licensed vocational nurse) of Mission Viejo!
10. The entire CUSD community came together to support one another this year. CUSD created a successful hashtag #CUSDAllTogether for people to share the ways in which we were all helping one another through the difficult times. Superintendent Kirsten Vital shared a message to families offering encouragement in the beginning of the pandemic.