By Cindy Arora
When Alison Lim decided to enter the "Welcome to School" poster contest, the Tesoro High School junior thought it was a good way to get back into a childhood hobby.
What she didn't know was how therapeutic it would be for her.
Lim dusted off her colored pencils, markers, charcoals and began to brainstorm with her parents the topic of diversity.
This was the theme chosen by Capistrano Unified School District's Cultural Proficiency Task Force.
"To ensure an inclusive environment where staff and students value diversity."
Lim came up with the idea of a mosaic apple put together with different sizes, shapes and colors to create one piece.
"I think during I realized this topic had a deeper meaning for me," said Lim, 16, who was one of three winners selected by the Capistrano Unified School District. "During elementary school, middle school and even high school I have had a lot of friendship problems, so school hasn't always been the best place for me socially. Working on this poster was a way for me to make up for not always feeling included … it made it meaningful."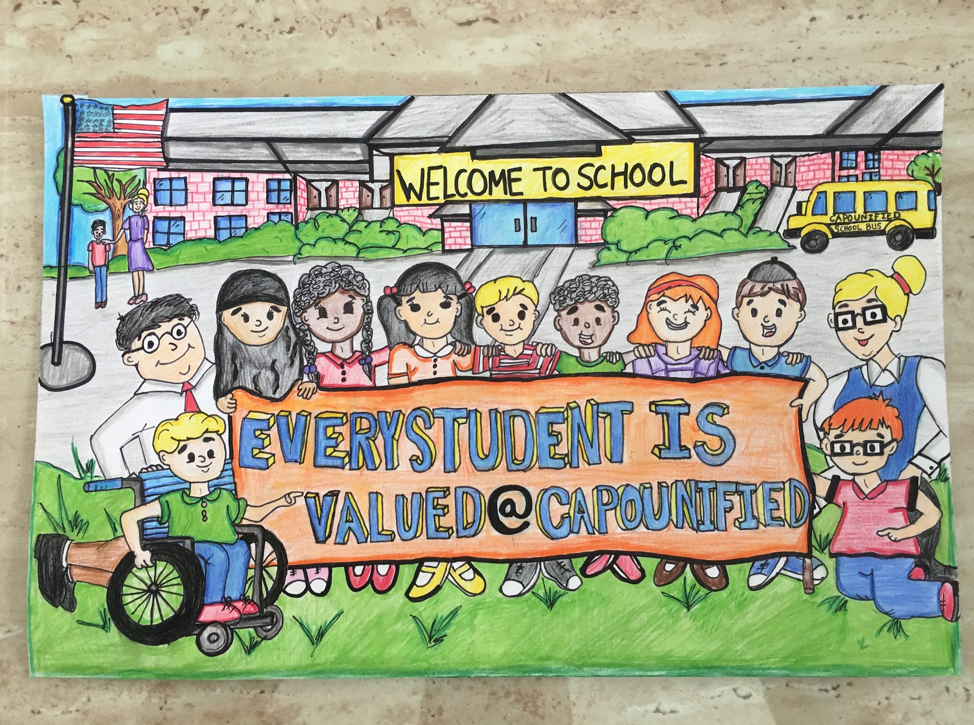 Lim, 9-year-old Isabella Xu, and 12-year-old Lucas Wu were the three winners selected by the Cultural Proficiency Task Force. The idea for the poster contest was inspired by students' return to campuses after months away due to COVID-19.
"We really wanted to have students aware the district welcomes all types of students no matter what race, ability, or their background is … we want students to feel that inclusivity," said Rebecca Pianta, Coordinator of Counseling and Student Services. "This poster contest is one of the many things the task force is doing to help develop systematic change, by engaging ongoing reflection, not only by students but by administration and staff."
The task force received 19 submissions from students in elementary to high school, and during the judging process administrators looked for the drawings that told the story of welcoming students from all backgrounds and abilities.
"Students feel included when they can see themselves in a full setting," said Pianta. "They will feel more amped, and more likely to engage and that is our major goal. With all of the socially distancing, kids do not feel the same sense of community as they did before. We hope to continue to develop it."
Fourth-grader Isabella Xu attends Marian Bergeson Elementary School and used oil pastels to create a colorful poster with a diverse student body.
"Since a lot of kids were excited to go back to school, I just wanted to remind them how happy they are at school," said Xu, 9. "I was really surprised to win."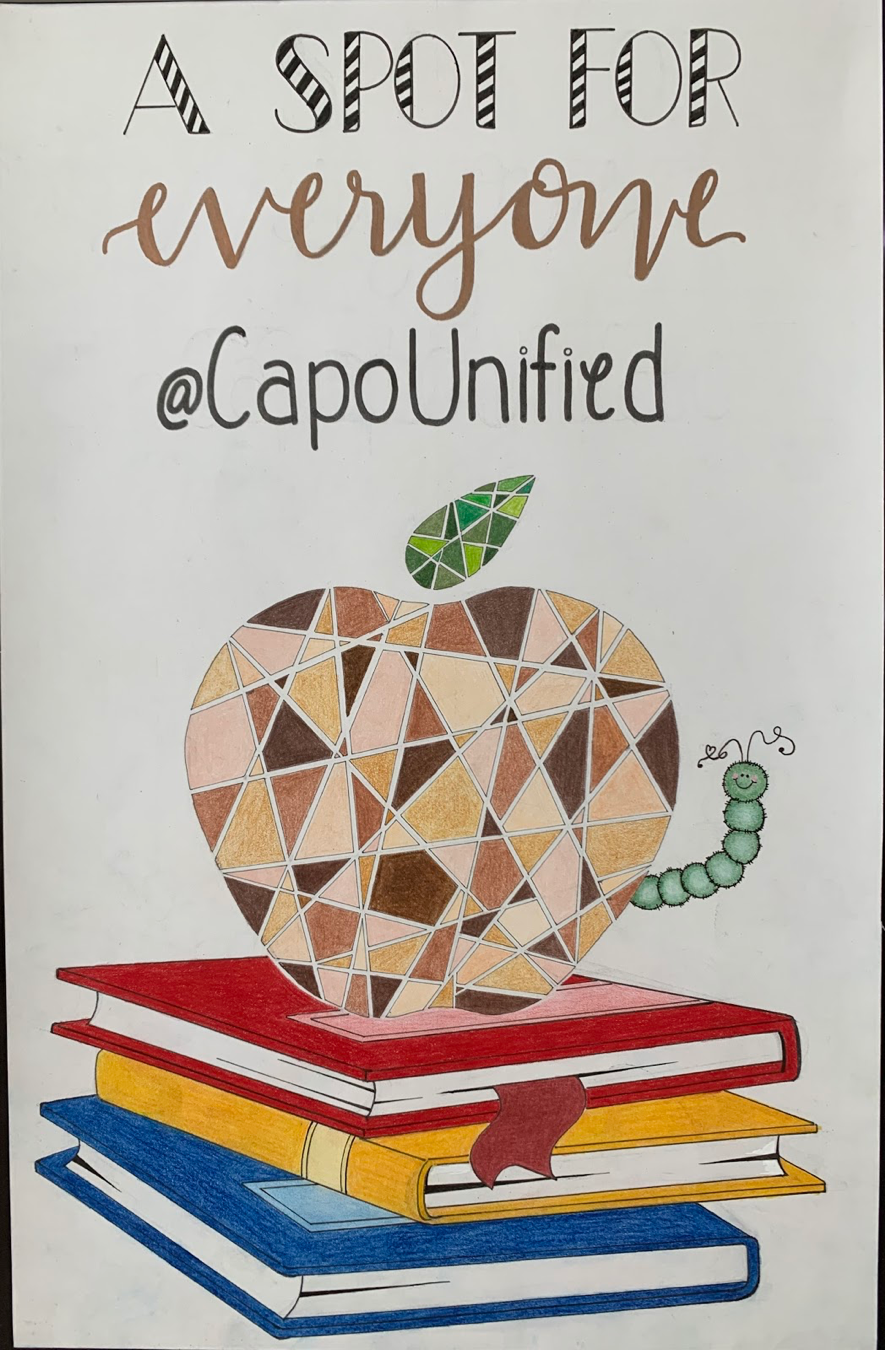 Isabelle's mom, Hanny, said her daughter has loved art since she was a little girl and aspires to be an artist.
Twelve-year-old Lucas Wu just finished an unusual school year at Aliso Viejo Middle School with COVID-19 and distance learning.
With a long summer ahead of him, his mom encouraged him to submit some of his artwork to the poster contest.
"Lucas surprised me," his mom Terry Wu said. "His creativity surprised me! I was a bit blown away by what he created."
Lucas has been drawing since he was four, and thought the diversity theme was a great idea.
He created a poster to showcase kids from all backgrounds and abilities.
"I agree we should all treat others with respect," Lucas said.
Winning has been an incredible experience for him and he looks forward to seeing his poster – in person, on campus.