Serra High School and Bridges Community Day High School celebrated their high school graduates on July 24 in a special, socially distanced, commencement held outdoors on Serra High's campus. The Fresh Start Independent Study program also celebrated its graduates.
"We are proud of our Serra High School Class of 2020 and the resilience, fortitude, and perseverance they have demonstrated," Ervais wrote to the class.
The schools held a walk-through procession in which students and their family and friends drove into the parking lot on Friday, July 24, 2020 and waited, as graduates were called one by one to walk to a designated area under a shady tree to receive their diploma, be congratulated by Principal Dr. Meg Ervais, and turn their tassels.
"We saw many students taking on part-time and full-time jobs to help their families while still completing coursework online," Ervais said. "Students were successful despite the challenges, demonstrating their grit and determination.  The majority of our class of 2020 finished their high school requirements early."
The graduates are listed in alphabetical order following the photo essay.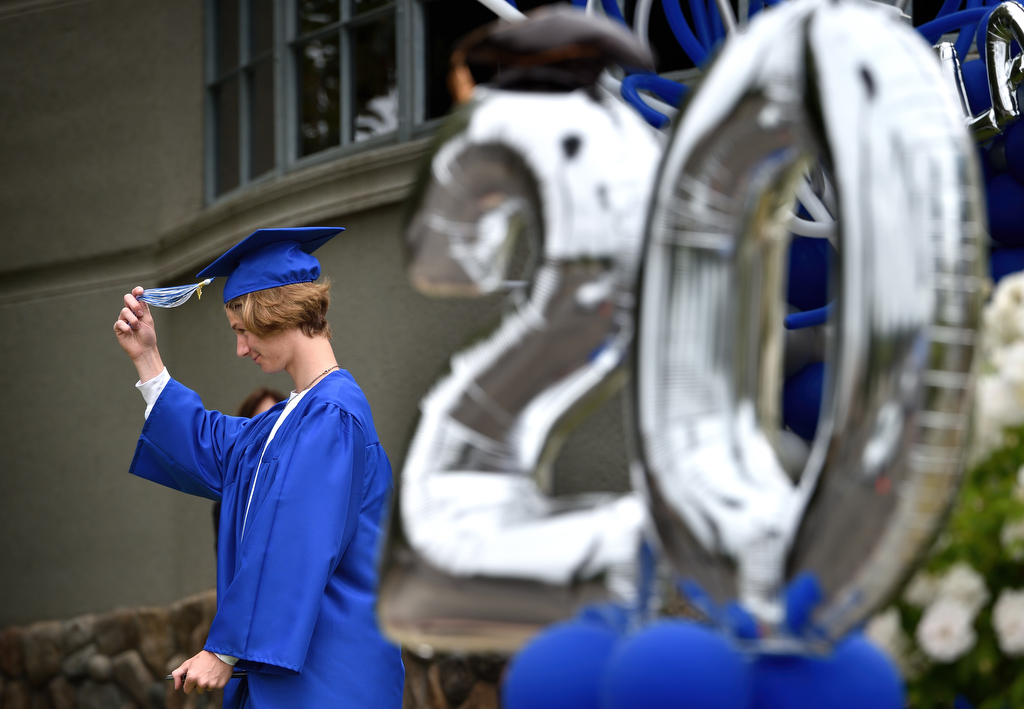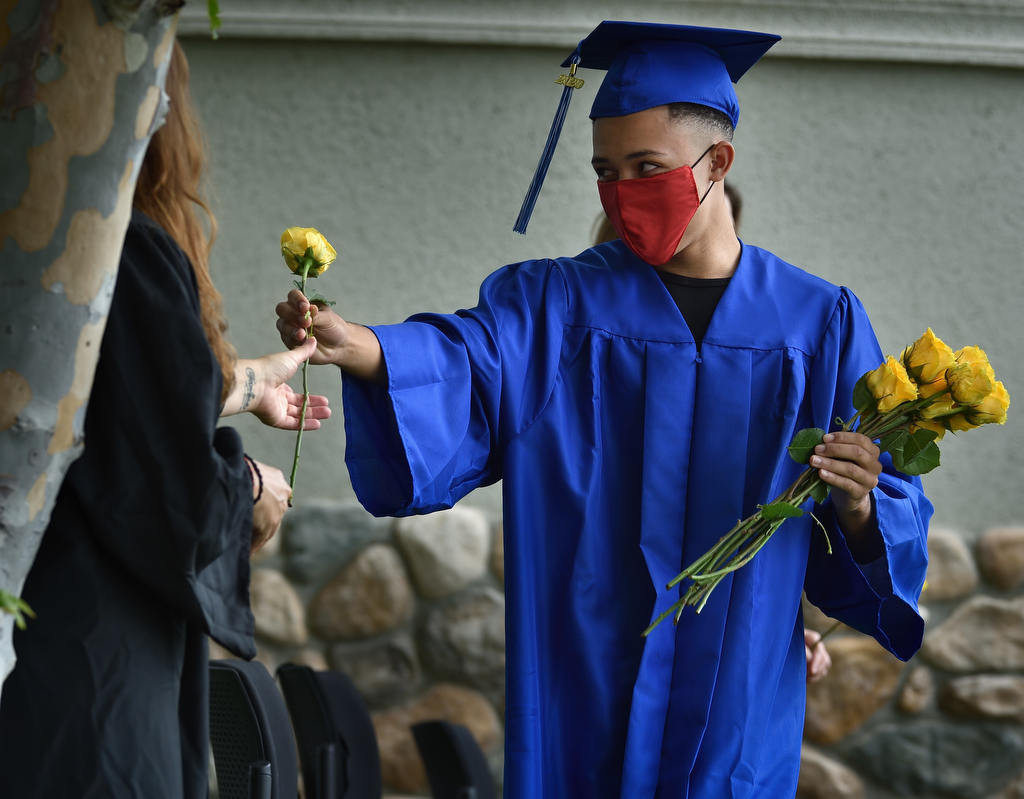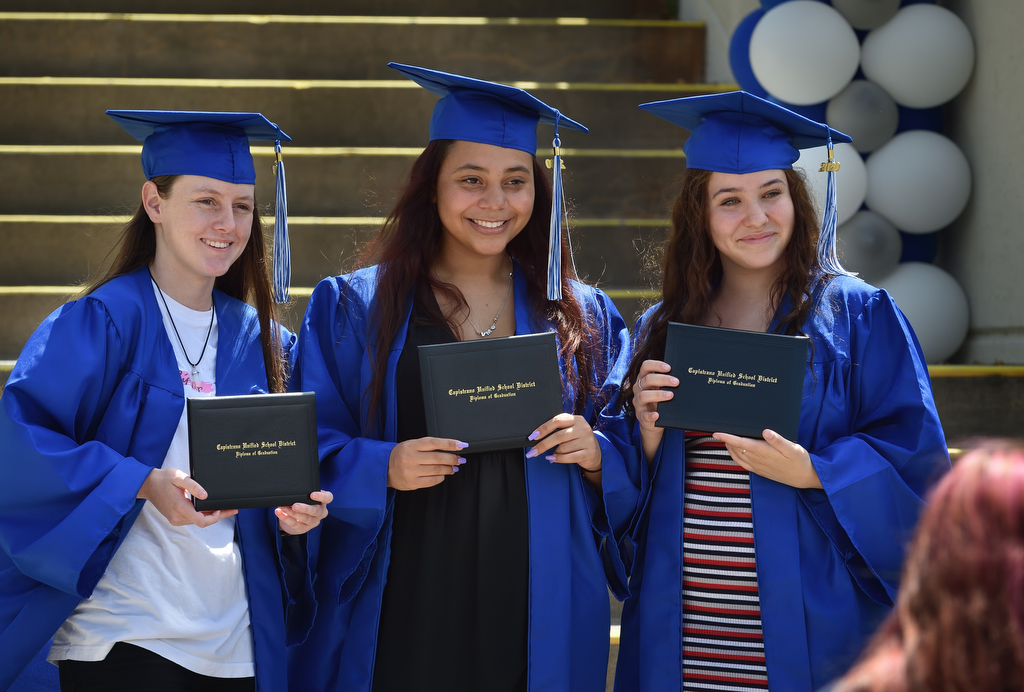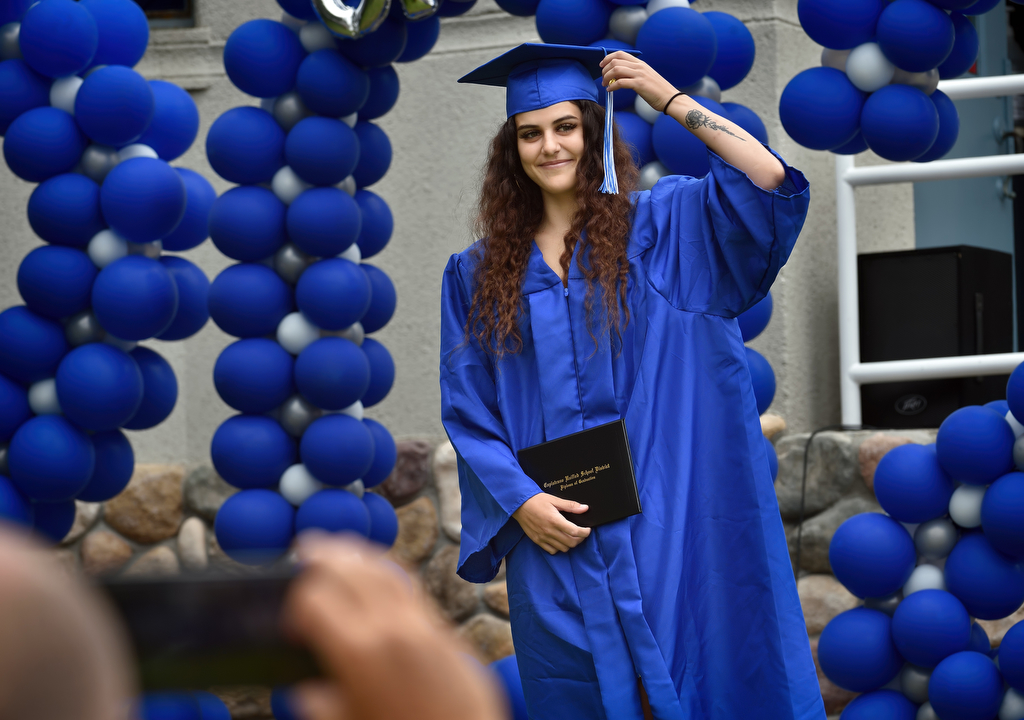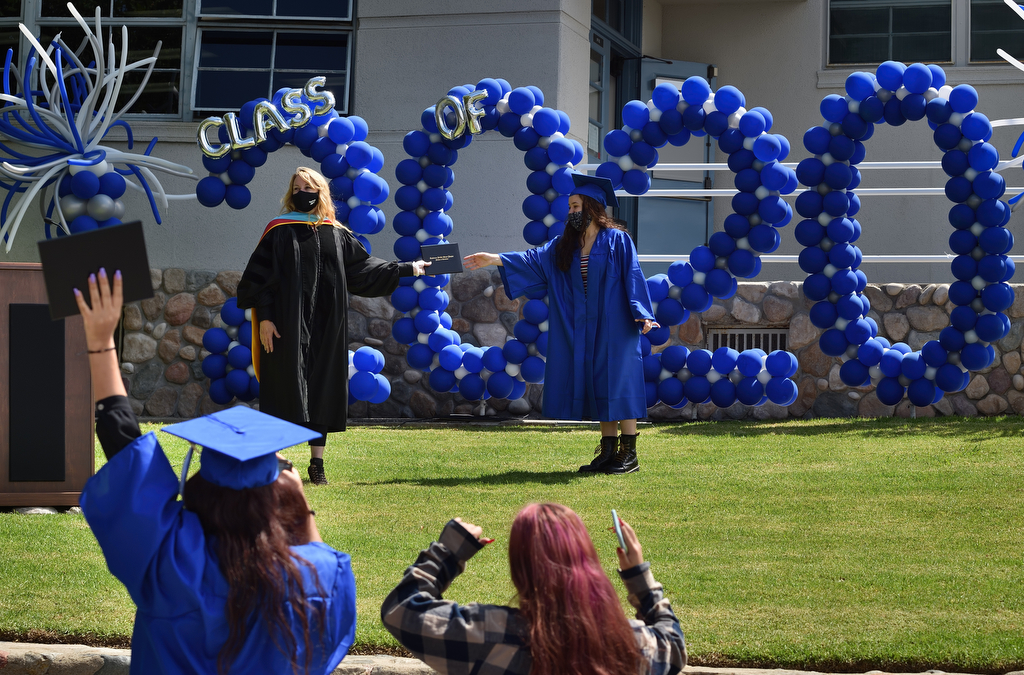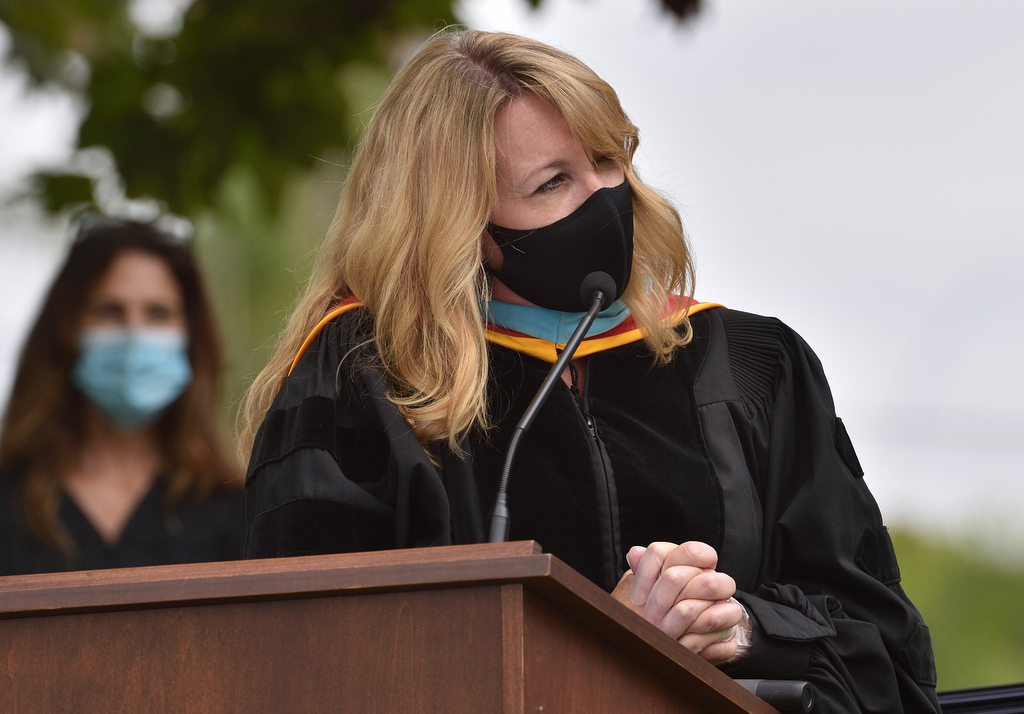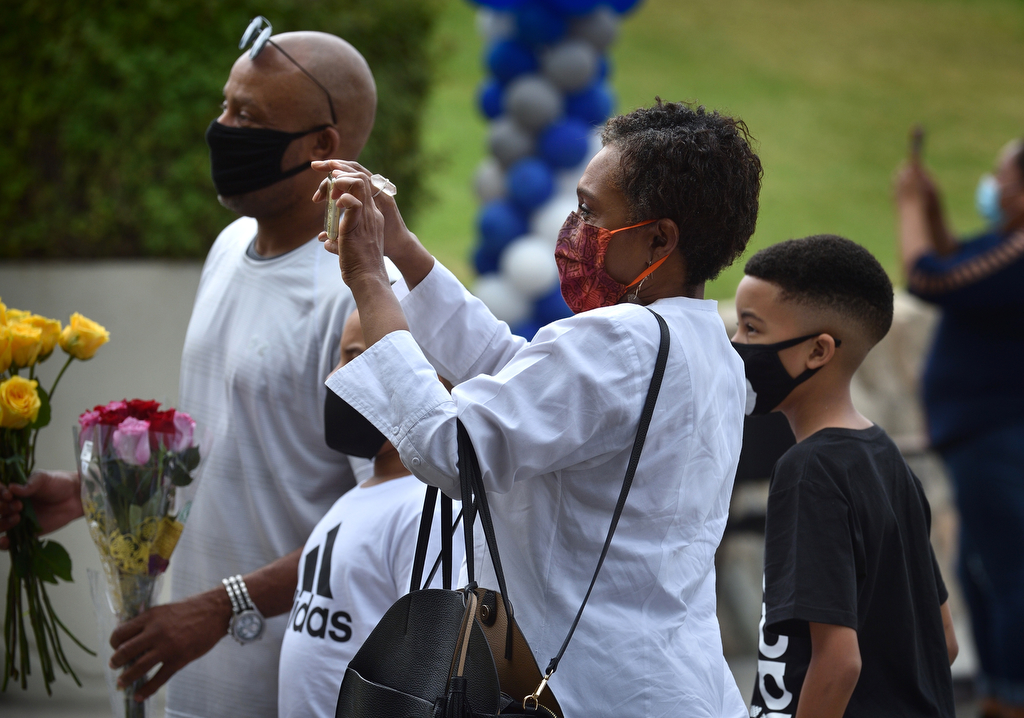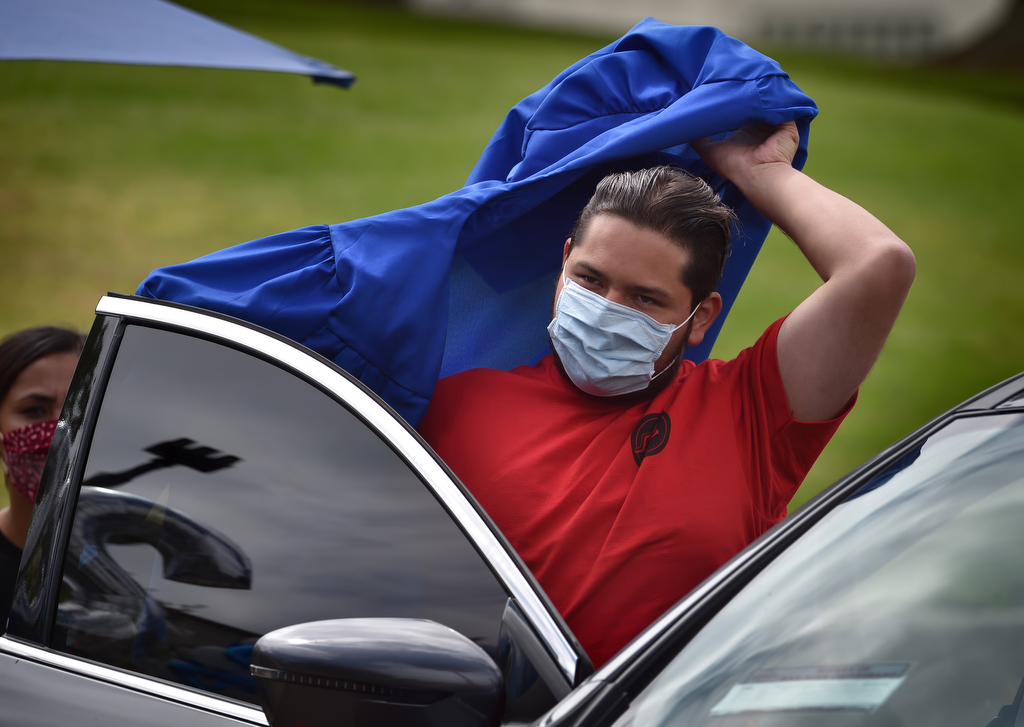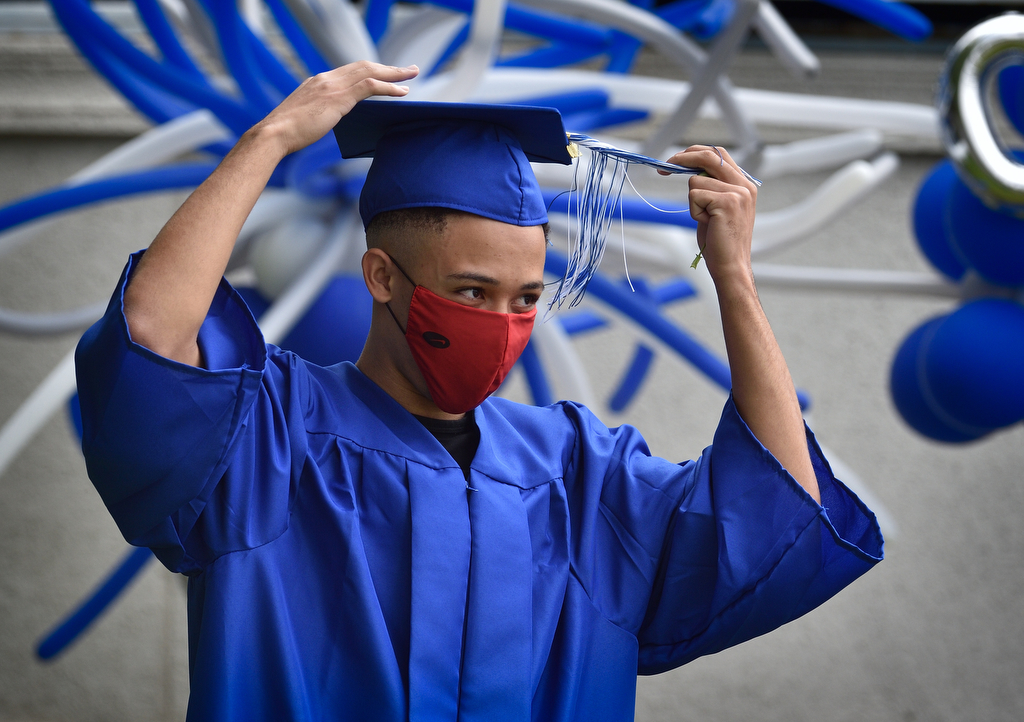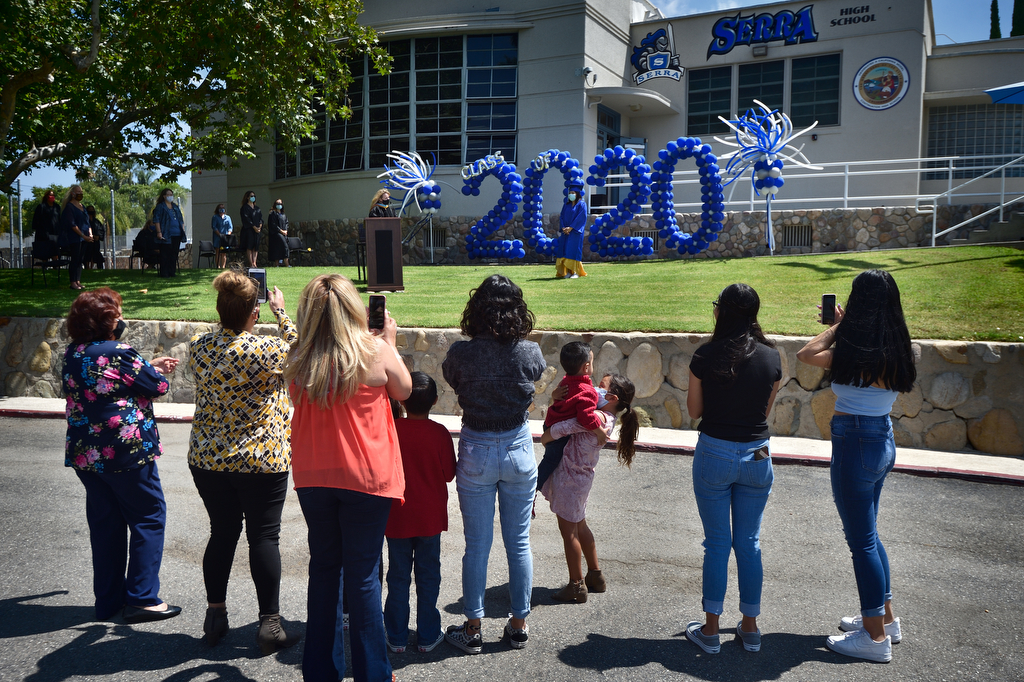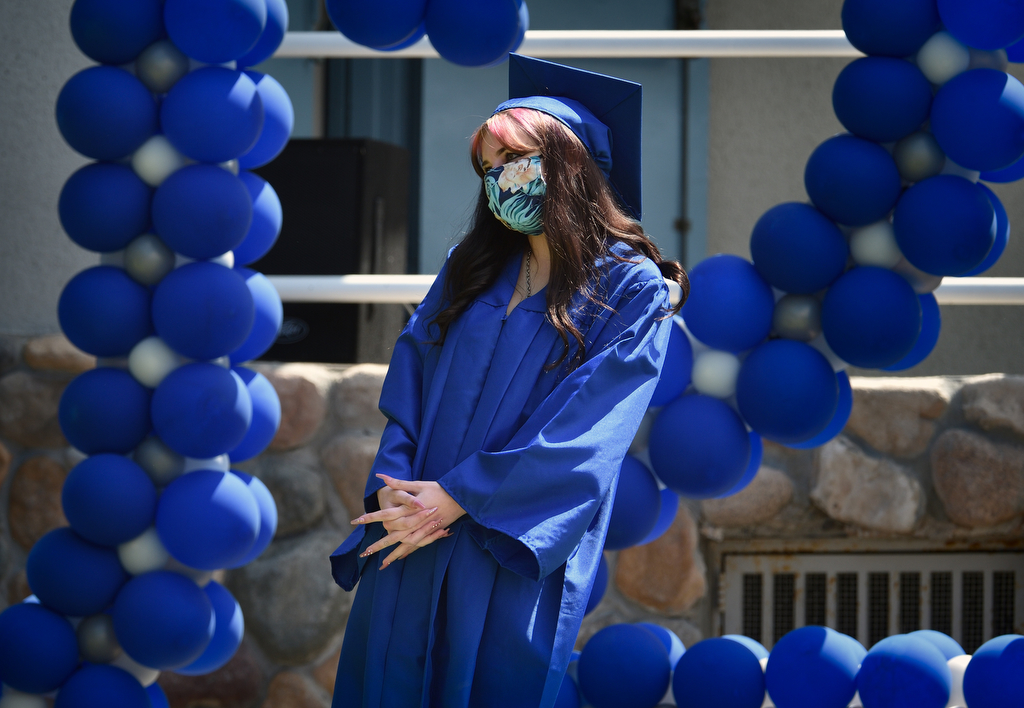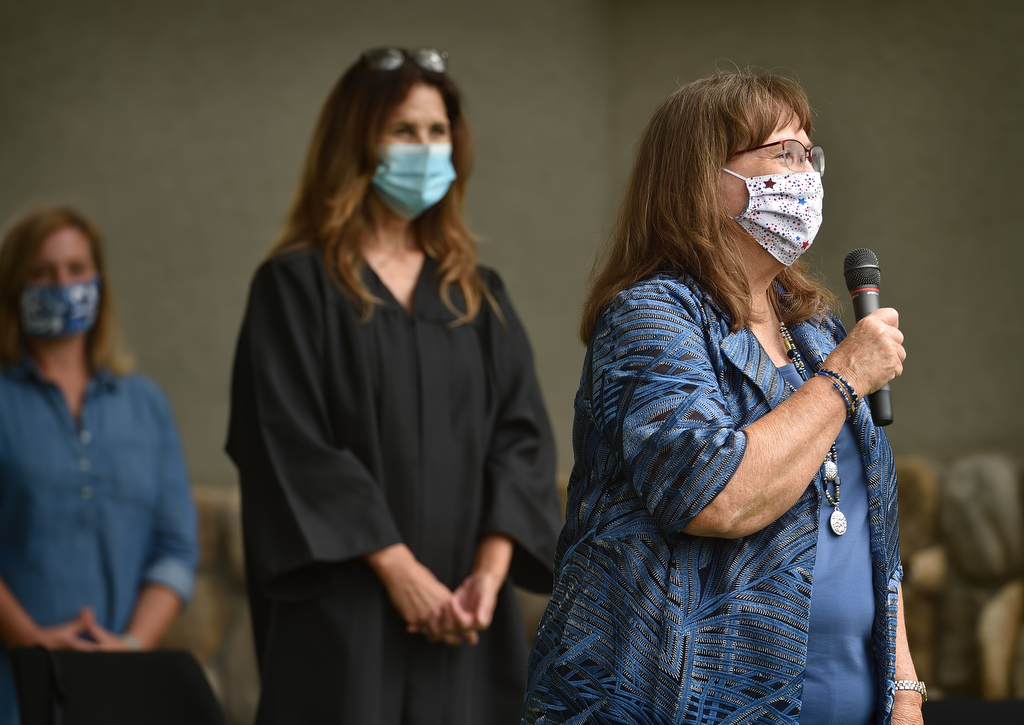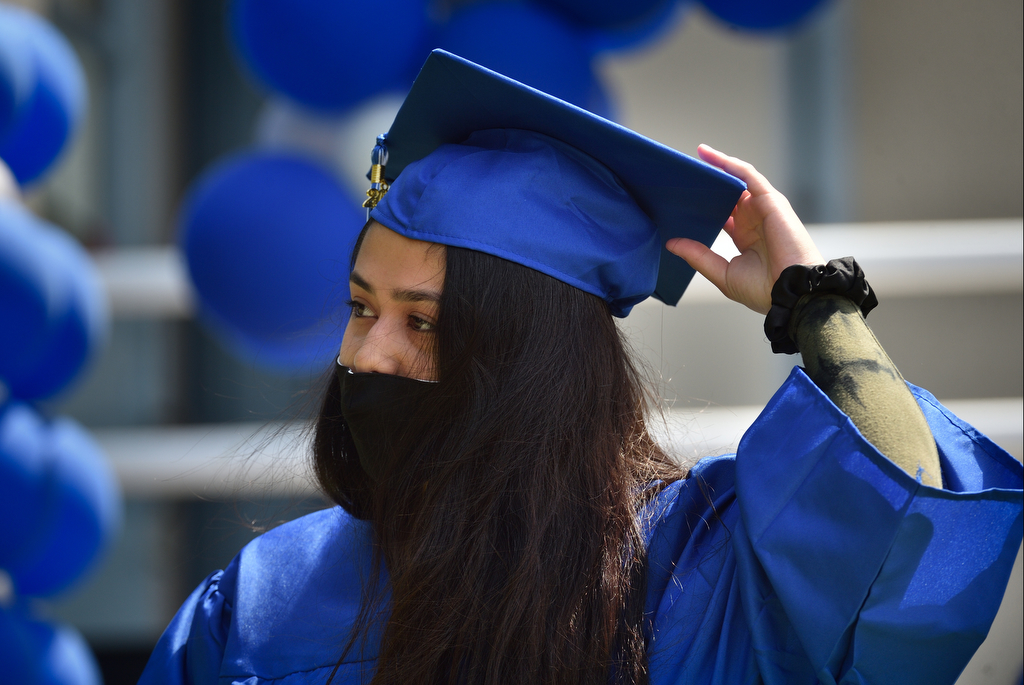 The Bridges Community Day School graduates are: 
Emma Bessie Greenblatt
Ryder Alexander Sain
The Serra High School graduates are, in alphabetical order: 
Valerie Aguilar
Nautica Arreguin
Nickolas Howard Bolduc
Benjamin Bonifacio Vilchez
Alejandro Camacho
Cristal Caudillo
Ryan Alexander Ceballos
Megan Marie Chatman
Samuel Joseph Chavez
Micah Hayward James Cobb
Jacob Dylan DeJesus
Ellary Winter Devine
Isaac Drew Duamarell
Noelle Rose Eads
Margarita Gabriela Elias
Kira Liana Figueroa
Taylor Fliege
Nayeli Florentino
Braydon David Gaspar
Julian Noel Ghalami
Meghan Pamela Gomez
Luis Gomez Reyes
Mario Alberto Gonzales
Gisselle Gonzalez
Maddisyn Gorder
Ulises Gutierrez
Roberto Gutierrez Munoz
Zachary Thomas Haley
Johnathan Michael Hall
Luis Adrian Herrera
Zachary Andrew Howard
Vladislav Ivanenko
Liliana Jaimes Gonzalez
Annissa Delayne Jenkins
Arbaab Khan
Alan Ashley Kleindienst
Mia Susan Kleindienst
Camden Michael Lange
Kyra Marie Larsen
Faith Loggins
Vanessa Martel
Emanuel Mena
Wendy Aylet Mendez Cigarroa
Alonzo Mendoza
Trent James Mioduszewski
Tyler Thomas Mitchell
Mak Murphy
Arianna Aliya Namvar
August Olvera
Diego Perez Medina
Jesus Ricardo Ponce
Dianneth Ramirez
Luis Enrique Ramirez
Azucena Lizeth Rosas
Jake Ruvalcaba
Caleb Salazar
Francisco Salazar Villaa
Brian Salinas
David Salvador Sarabia
Caison Jaleel Saunders-Phillips
Annaleise Crystal Schimke
Dalia Sosa
Brandon David Taylor
Airany Torres
Sophi Ruth Vanzant
Amanda Lee Whitaker
Karenna Rose Wilson
Mason Grey Woodard
Jessica Ann Wright
Yoselin Kassandra Ximello
Mykola Yurkov
Jameswilliam Zamora
Sina Zarea
The Fresh Start graduates are, in alphabetical order: 
Callie Elisabeth Bixby
Lauren Briana Bowers
Emily Margaret Damron
Juan Escalona
Jasmine Mikayla Gardner
Grace Gryder
Hinata Leo Kawaguchi
Leilani Clemente La Pointe
Connor Douglas Lloyd
Karla Sanchez
Feroza Sharifi
Madeleine Louise Somsel
Tanner Noah Tumlinson
James Brandon Vendesteeg
Jayden Star Yilmaz