By Mike Cisneros
The Capistrano Unified School District has always been committed to finding ways to help those less fortunate in local communities by giving back and donating much-needed food and supplies.
Whether it's Thanksgiving food baskets or donating gift cards to needy families, CUSD's staff and students pride themselves on giving back.
Despite the pandemic making it more difficult to gather, employees and students at both the district office and individual schools were determined to make a difference this holiday season.
Here are just some of the ways people were helped:
Giving Tree: In partnership with the Hopes Foundation, staff members at the district office "adopted" six unsheltered families in the community for the holidays. Each family provided a list of items they needed and tags were placed on a tree in the district office lobby for employees to choose from. District staff purchased the items, which included clothing, shoes, tools, cooking supplies, toys and gift cards, and wrapped them for families to pick up on Dec. 17-18.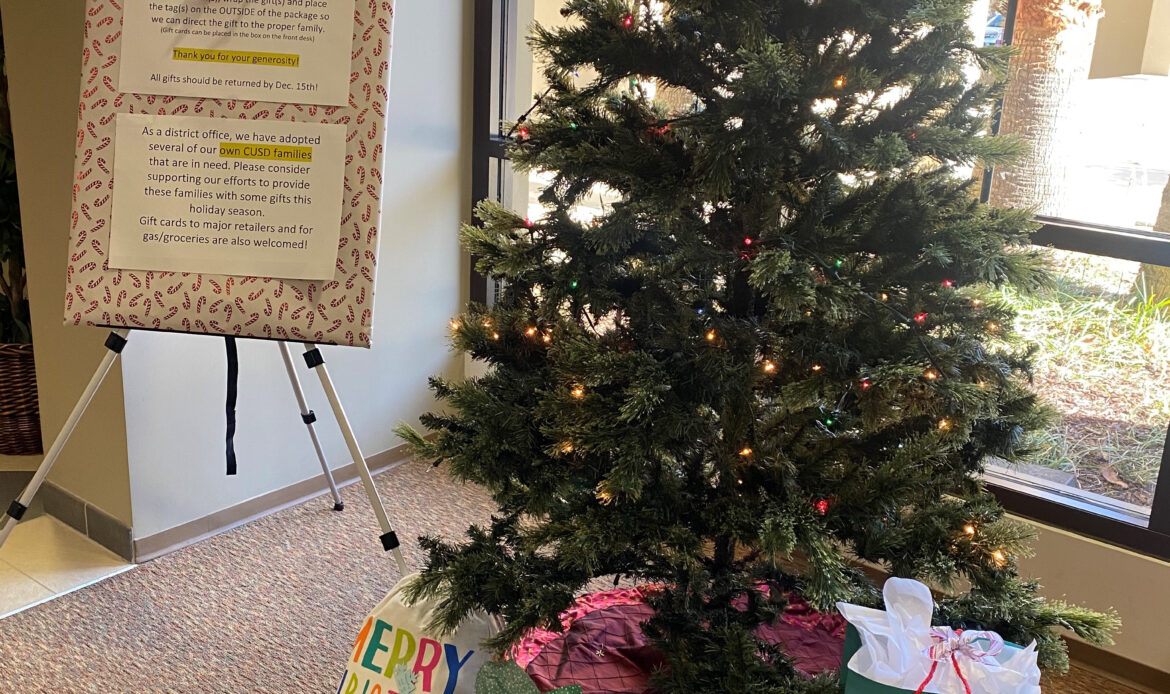 Giving Night: At Vista del Mar Elementary School, the PTA modified its annual in-person "Giving Night" to a drive-thru event where people could drop off donations benefitting two local charities: Family Assistance Ministries and Friendship Shelter. School staff got into the mood by dressing up in festive attire and student volunteers helped take donations from cars and organizing items. Thanks to the school and community's generosity, nearly 1,000 pounds of food and supplies were donated to these charities.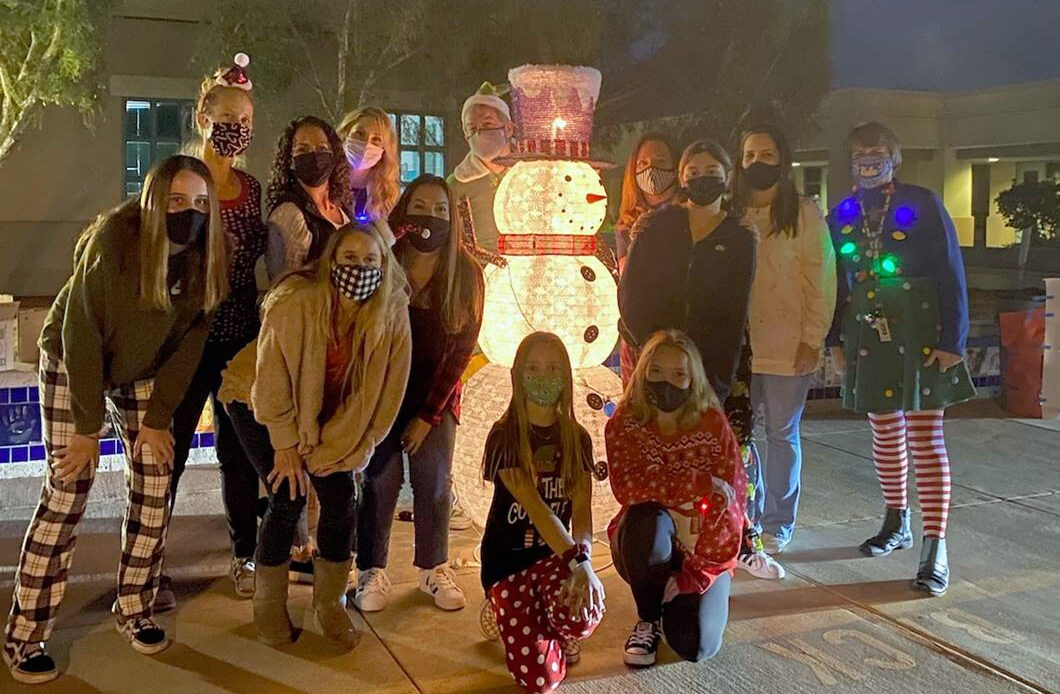 Sock Donation: Ladera Ranch Elementary School held a sock drive and collected 600 pairs of sock that were donated to Operation Warm Wishes.
"We are so thankful and happy that we'll be able to provide socks for so many of our homeless, our families, our youth, our senior citizens and our veterans," said Tyron Jackson, founder of Operation Warm Wishes on an Instagram video. "We're going to have a wonderful time giving out socks. So thank you students, thank you teachers of Ladera and thank you for making a difference. Merry Christmas, stay safe and remember: We can get through this together."