By Greg Mellen
Despite unprecedented challenges presented by the COVID-19 pandemic and related issues, CUSD was able to continue engaging students in "meaningful, challenging, and innovative educational experiences."
Here are some of Capistrano Unified's impressive accomplishments from September 2020 to July 2021.
Education and Support Services
Education and Support Services employees rallied to bring students back to campus as quickly and safely as possible, while maintaining Capistrano Unified's high educational standards. During the time students were learning from home, Education and Support Services was able to re-create in-person learning successes.
During the past school year, Education and Support Services provided full-day and half-day programs for elementary schools, brought all self-contained special education classes back to campuses full time, provided separate 100 percent online learning options with a bell schedule program for elementary students, and provided concurrent live instruction to students in both programs.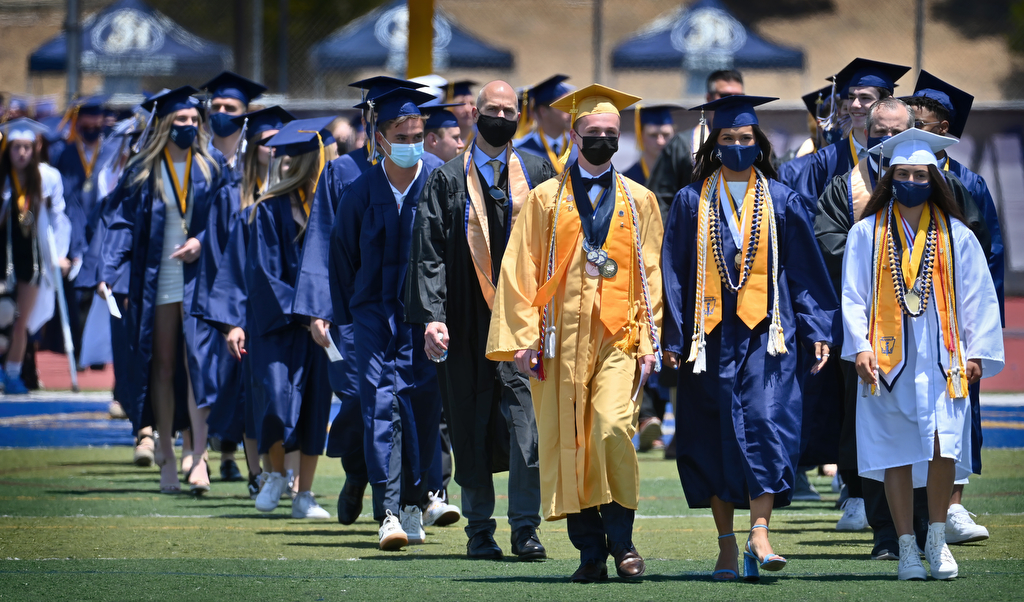 At the high school level, Education and Support Services supported its high schools with live graduations, senior events, arts, and athletics at every school — including multiple CIF Championships. College and Career Centers were opened at Aliso Niguel and Dana Hills high schools to for juniors and seniors.
Capistrano Unified's Career Technical Education students returned to in-person learning in hands-on labs in October 2020 — and was the only program in the state to do so before March 2021.
Education and Support Services employees were able to provide up to five days of in-person instruction for at-promise students in middle school and high school, keep the graduation rates steady, and more.
Here are some additional accomplishments from Education and Support Services:
2020/2021 iReady data demonstrated learning that was approximate to or exceeded 2018/2019 Smarter Balanced state testing data in mathematics and language arts
Adopted iReady K-8 program for mathematics
Implemented Canvas Learning Management System
CUSD's English Learner Reclassification rate exceeded county and state rates (CUSD at 13.2 percent, Orange County at 10.2 percent, and California at 8.6 percent)
Provided 6,537 students in-person summer school, from pre-K to Adult Transition
Multi-year Cultural Proficiency plan adopted to ensure increased learning outcomes for all students
Cultural Proficiency lessons employed to develop student empathy and understanding to value cultural differences as assets
400-plus principal coaching visits made
Implemented Early College program
Four middle schools recognized for outstanding Peer Assistance Leadership programs and PAL Advisors
Aliso Niguel High School and Ladera Ranch Middle School recognized as CA Distinguished Schools
Maskless cohorts offered for students with special exemptions
Through implementation of special education procedural handbook and compliance training, Office of Civil Rights and California Department of Education complaints decreased from 6 to 1, and litigation costs decreased by $400,000
Human Resource Services
Through the year, Human Resource Services kept employees informed about COVID-19 updates and policies, including creating a special COVID-19 leave system, while continuing to support opportunities for growth and advanced training for employees.
The department was able to fill 220 extended learning positions, hire 160 new para-educators, place 220 student teachers from 19 universities, and provide professional learning for employees in 16 categories.
Human Resource Services also provided professional learning for the Capo Unified Management Association in evaluations, safety, investigations, complaint management, contract knowledge, Title IX compliance, employee discipline and support, cultural proficiency, and special education.
Here are some additional achievements from CUSD's Human Resource Services:
1,200 individual conversations helping employees on the use of leaves
11 bargaining unit agreements reached after closing three-year agreements
1,688 timesheets processed for summer professional learning
126 induction candidates supported (teacher and administrative)
152 personal thank you calls based on supervisor feedback for high performing employees in April 2020
Participated in CUSD reopening meetings, which included collaboration sessions with representatives from management and union leadership
Communications
The Capistrano Unified Communications team was exceedingly busy during the past school year, and was able to keep both employees and families in the know as policies and safety measures changed and updated over time.
The Communications team reached out frequently across multiple platforms to continue to empower and engage students, families, staff and community on policies, activities and accomplishments in the District, as well as to the community through an array of on-line strategies and tools.
CUSD's Communications staff hosted six Town Hall/Webinar events for the CUSD community, distributed 50 "All-Family" emails through School Messenger (representing 2.3 million communication touch points throughout the district), and designed and distributed the 2020-21 School Year Safety Plan.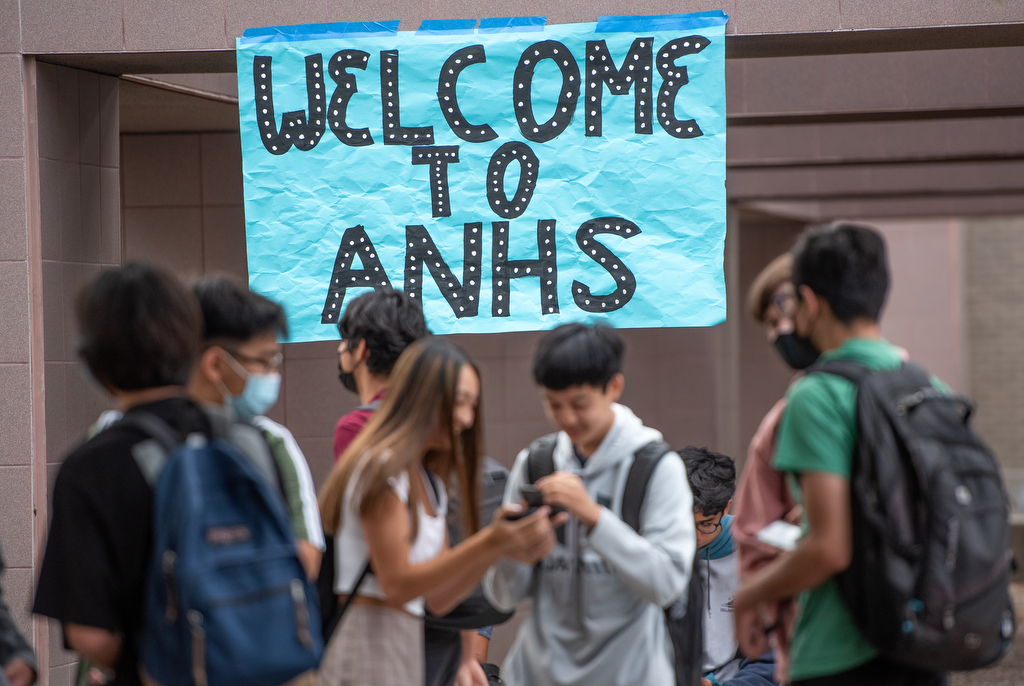 Communications employees created a centralized webpage to host CUSD's reopening plans, information, and links to guidelines and resources in response to the COVID-19 pandemic. They provided weekly updates to employees, created FAQ pages for families and staff to find information, and created and distributed four Capo Talk electronic newsletters — all while publishing 141 stories on CUSD Insider (that garnered 205,056 page views, a 28 percent increase).
The team also developed 24 print and digital advertisements (including Facebook advertising) to support CUSD's recruitment, as well as 19 media advertisements to highlight reopening schools, educational options, and thank teachers and staff for opening CUSD's schools in September and October.
CUSD Insider was honored during this year's Orange County Press Club contest with awards for best COVID-19 coverage:
Facilities
Building and refurbishing continued during the past school year despite the pandemic, with multiple projects across the district in progress and many projects being either completed or approved.
The Facilities team's highlights include a finalized and Board-approved mitigated agreement with Rancho Mission Viejo for a new K-8 school, designing with the architect and key stakeholders; completing and opening new STEM and STEAM facilities at Aliso Niguel High School and Newhart Middle School, finishing the Aliso Niguel High School Turf Replacement, and completing Tesoro High School's Turf Field and Sand Volleyball projects.
The Facilities staff also completed new Shade Shelter project (using $180,000 state facility hardship funds) for Philip Reilly Elementary School, new portable restroom building at Bridges/ATP, and secured $24 million state matching new construction money.
Other highlights from the Facilities team include:
Received City of Aliso Viejo approval to add an additional 20 fueling stations at the North Transportation site
Set up a vaccine clinic at Capistrano Valley High School
Worked on potential bonds with the Facilities and Finance Advisory Committee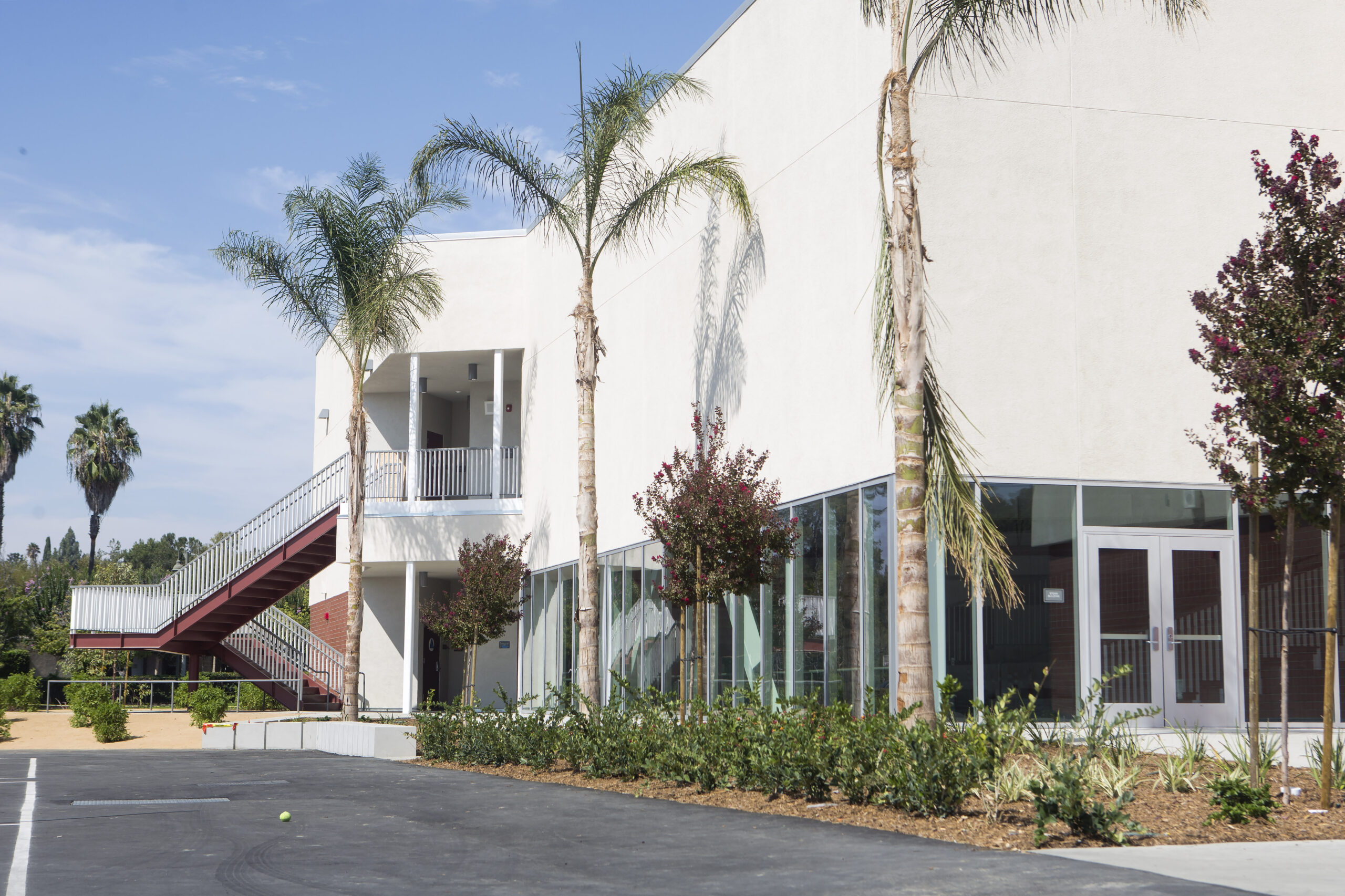 Technology and Information Systems
The Technology and Information Systems team worked hard to ensure that all students had the resources they needed to be successful in their education. To that end, the staff distributed laptops, improved on-line accessibility, and achieved network upgrades to support student learning.
The Technology and Information Systems department launched its 1 to 1 Chromebook Project and received and processed 35,000 Chromebooks, with 21,000 delivered and the remainder to be delivered this fall. This includes cloud-based internet content filtering for off-campus use, and a classroom Chromebook Management Tool.
The team also worked to implement the new Canvas learning management system for students and classrooms, performing about 200 trainings and training videos.
On campuses, Technology and Information Systems completed network upgrades at 29 schools, including outdoor wireless at all elementary schools, internet bandwidth upgrades and more.
Other highlights from Technology and Information Systems include:
Live-streamed high school athletics and graduation to accommodate social distancing
Moved all elementary schools to master scheduling
Closed 30,040 (and counting) RADAR Tickets
Food and Nutrition Services
The Food and Nutrition Services team has had a busy and productive year. They resumed full meal service for students, and served millions of breakfasts and lunches to students — a total of 3,038,495 meals served, with 2,886,785 of them on campus.
The Food and Nutrition Services team provided 1,361,763 breakfasts, with 964,550 to elementary students, 252,863 to middle school students, and 131,929 to high schoolers. Their lunches totaled 1,525,022, with 1,030,018 served to elementary schoolers, 327,379 to middle school students, and 153,991 to high schoolers.
The team also provided 151,710 meal kids for students who chose a virtual education and for children in the community.
The team served 274 days of meals, with 153 servers.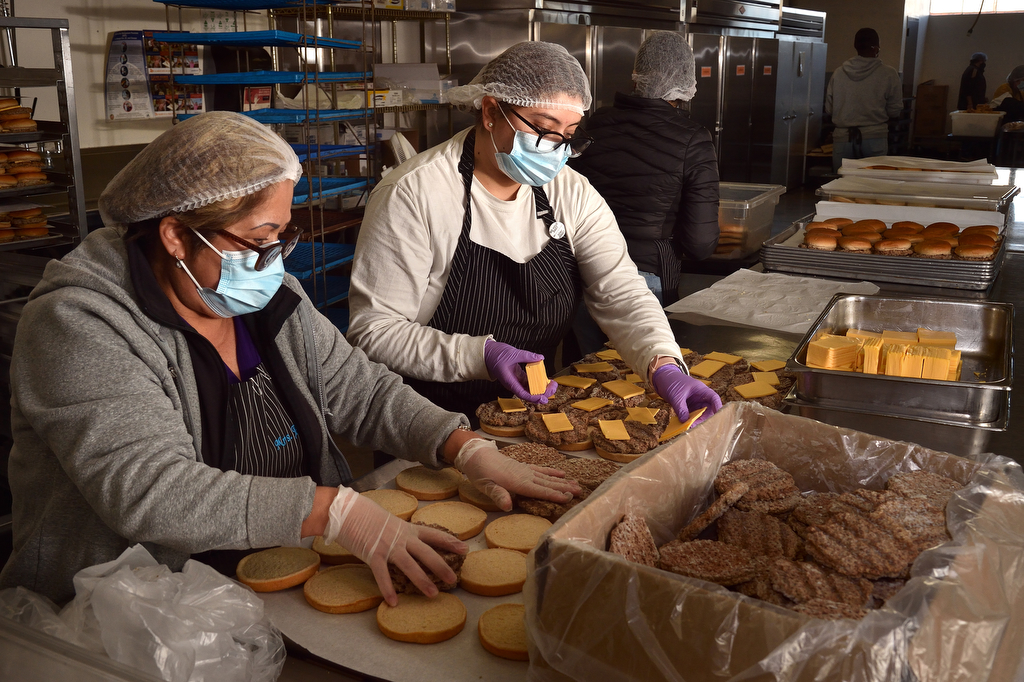 Purchasing and Insurance
The Purchasing and Insurance team ensured that COVID-19 protections and protocols were put in place and federal and state funds were distributed and monitored to achieve Board goals.
That included providing personal protective equipment for the safe opening and operation of schools, applying for $1.9 million in federal FEMA funds for COVID-19 safety, assisting with the tracking of student engagement and attendance, managing the spending of $27 million in state and federal funds for first year of the pandemic, helping to plan the optimal spending of additional $95 million in state and federal funds to achieve Board goals over 2 years starting in 2021-2022, and implementing a rapid, convenient, no cost COVID-19 testing for employees.
Transportation
Transportation services resumed with new buses and training, and adding additional new buses to ensure socially distanced transportation. The Transportation team developed training videos for transportation staff on distancing and COVID-19 safety, provided transportation for all eligible special education students receiving in-person instruction and all eligible regular education students as well.
Overall, the team drove more than 1.2 million miles in 2020-2021.