By Greg Mellen
The Capistrano Unified School District is doubling down on its commitment to STEM and STEAM teaching with the construction of two new classroom facilities dedicated to those disciplines.
Already "steel is in the air" on a two-story, 1,200-square-foot building at Newhart Middle School in Mission Viejo, said builder Daniel Clem, the director of TELACU Construction Management. Concrete and groundwork are being finalized on a similar building on Aliso Niguel High School's campus, with the structure set to take shape in September or October, Clem said.
The projects, budgeted for a combined $21.8 million, are slated to be completed by June and July 2021, respectively. Both projects were identified in partnership with the Cities of Aliso Viejo and Mission Viejo. Funding for the Aliso Niguel High School project is made possible thanks to the remainder of CFD 87-1 funds, while the Newhart Middle School project is funded by Mission Viejo Redevelopment (RDA) funds.
Education in STEM (Science, Technology, Engineering and Math) and STEAM (the same with Arts added), has become integral in the district.
"CUSD has an unwavering commitment to engage all students in meaningful learning experiences in order to develop STEM-literate students who thrive in a constantly changing global community," the district's STEM Mission Statement reads.
According to the Bureau of Labor Statistics, "Jobs in the science, technology, engineering and math (STEM) fields will expand faster than non-STEM jobs, growing to more than 9 million by 2022."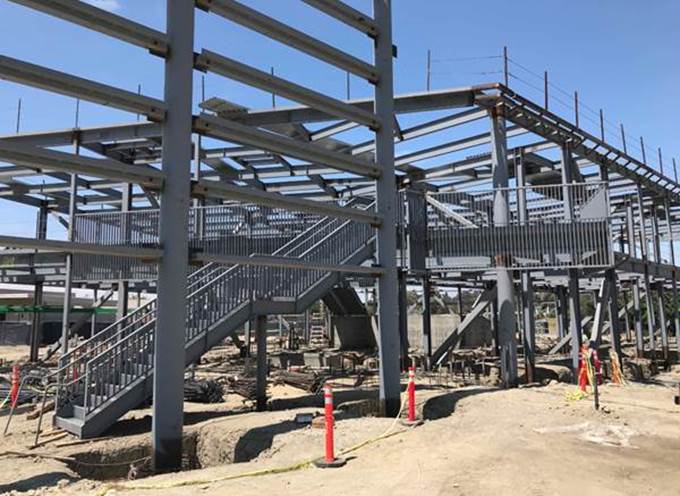 The two new buildings will be hubs for science learning on the two campuses.
"Specialized school buildings are the new wave of the future," Clem said.
NEED FOR SPACE
At Aliso Niguel, which has 1,000 more students than when it was built in 1993, the school has outgrown the existing facilities.
"As science enrollment increased, classrooms in the fine and practical arts wing were retrofitted to function as science classrooms," physics teacher Robert Jansen said.
For Lora Harvey, the change can't come soon enough at Newhart Middle School. The career technology teacher has been jammed into a portable classroom with her extensive collection of equipment stuffed in cardboard boxes stored under tables.
"It will be nice to have space to fit into," she said.
Eighth-grader Evan Kanetzky, 13, already likes what he has seen in conceptual drawings.
"It looks futuristic and modern," he said. "I like buildings that look futuristic."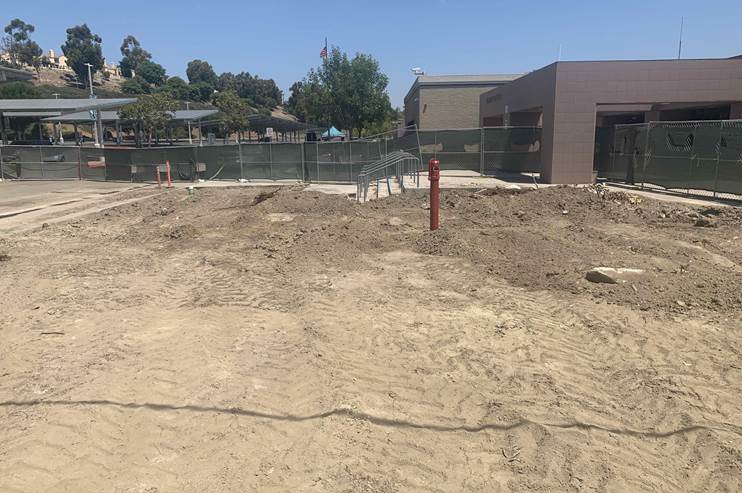 Ami Barrett, president of the PTA at Newhart, said construction "brings excitement to the campus and energizes the kids."
Although her son, Bradan, 13, an eighth-grader, will miss out on the experience, her daughter, Brenna, 11, is entering Newhart this year and will have a chance to learn in the building.
BETTER STUDENT COLLABORATION
In planning the new buildings, Clem said, "During the design process, the district and architect met with teachers to go over what they were looking for to outfit their spaces and ensure that the classrooms would stoke collaboration and engagement."
The building at Aliso Niguel will consist of six classrooms: four science classrooms and two physics rooms.
The science rooms will be outfitted with "peninsula" workspaces. Each will have gas and sink hook-ups and seat up to 36 students per classroom.
"This is for collaborative partnering and experiments," Clem said.
Teaching stations will include acid waste lines for proper disposal and fume hoods, in addition to sinks and gas hook-ups.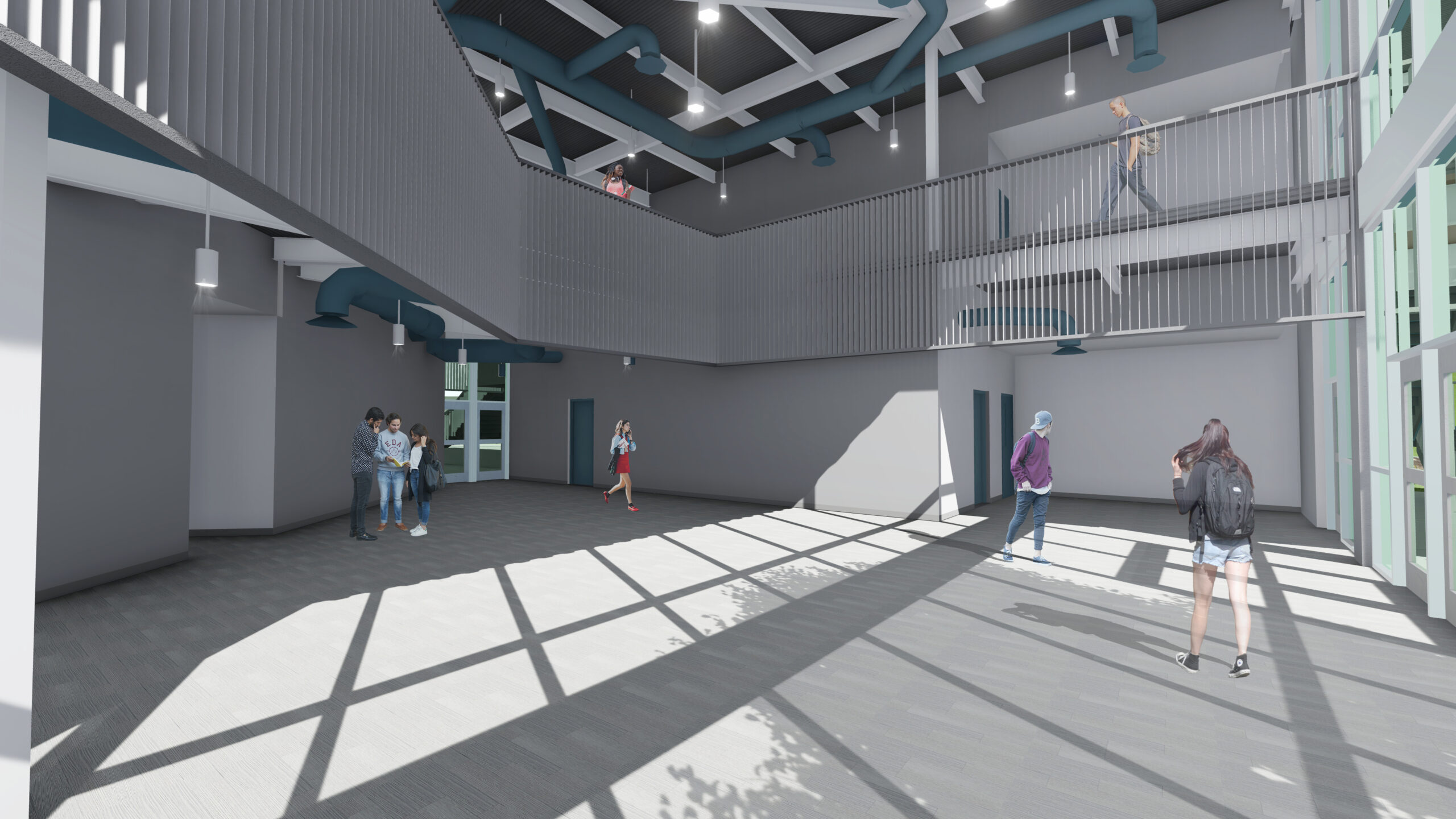 The physics rooms will have oversized lab space for experiments.
The classrooms are approximately 400 square feet larger than traditional classrooms, allowing for collaboration spaces. They will also include movable furniture "that can form into small break-out groups, or be moved to the side for a more open center area," Clem said.
Jansen adds: "One major difference is the addition of lab prep rooms between every two science classrooms. Equipment and chemicals can be stored in these teacher workspaces and can be shared by these classrooms. This will keep the student space in each classroom uncluttered, and makes sharing resources easier."
At Newhart, the building will house 10 classrooms: six standard classrooms, one physics lab, one arts room, one science lab and a special TV and media production room.
At both schools, all the classrooms will be outfitted with the latest interactive "short throw" projectors and smartboards. Both buildings are also equipped with the Wi-Fi bandwidth to support up to three devices per student and teacher.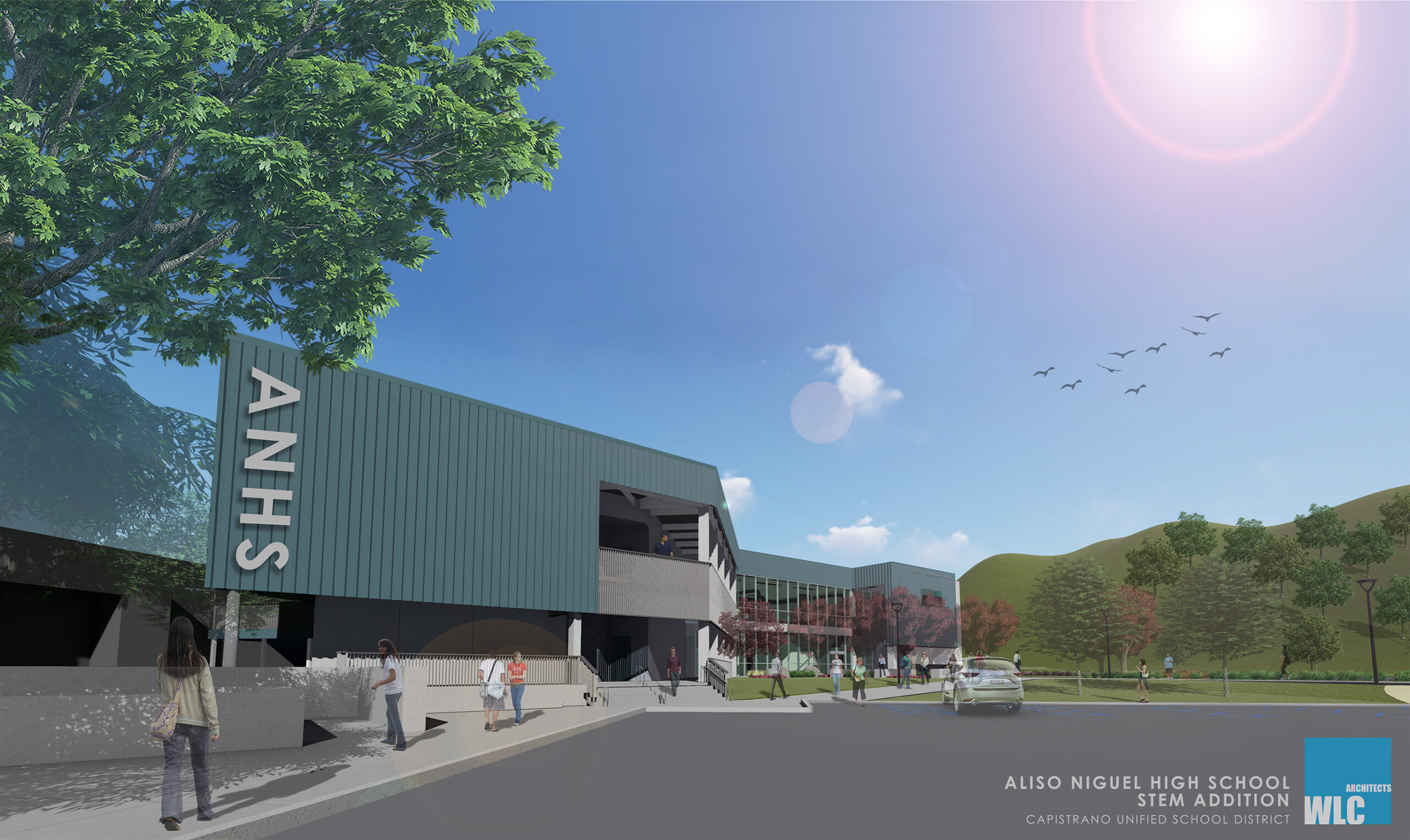 At Newhart, Harvey says the science and arts classes are currently scattered about campus and it will be nice to have the classrooms centralized.
She said for middle schoolers in particular, who are often curious about technology, it will be an advantage to have it all available in one area where they "can do more lab work and investigate."
BUILDINGS ON SCHEDULE
Clem said despite the COVID-19 pandemic, construction on the two facilities remains on schedule and should not be affected.
Although Clem's company has been active in the Capistrano Unified School District with projects at Tesoro High and Ambuehl Elementary School, Clem has a personal stake in projects like those at Aliso Niguel and Newhart Middle School.
"I have two kids and I care that they go to a beautiful facility and are taught on an equal footing," Clem said. "This is probably one of the most rewarding projects I've worked on."