By CUSD Insider staff
Students from the San Juan Hills High School Interact Club and AVID participated in a Thanksgiving food drive to benefit Marine families at Camp Pendleton.
The helping hands and tasty food to the 100-plus Marine families also happened with the help of local Rotarians of the Rotary Club of San Juan Capistrano. Thirty-seven students from the two San Juan Hills High organizations participated.
The drive began with students and others collecting food donations at five area grocery stores. Signage explained the need to help the Marine families, and the donations poured in.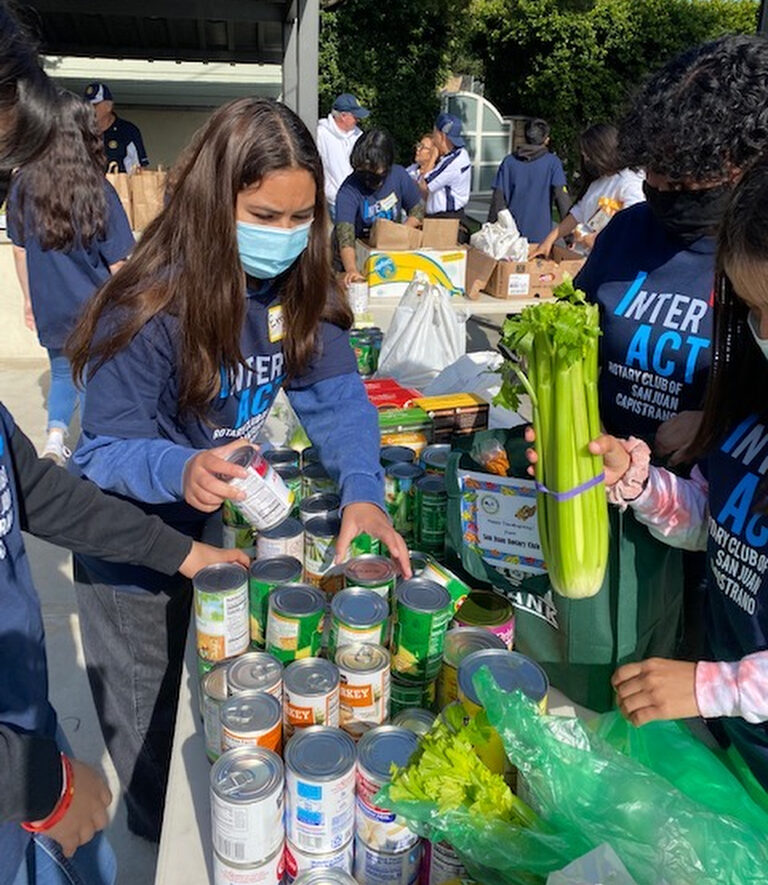 Collections eventually came to the Rotary Club's Scout Hut, where the food was separated into family portions and stored in shopping bags provided by F&M Bank. Interact and AVID students were essential in this key step, said coordinator Mike Darnold, the club's youth service chair.
Each Marine family received a full holiday dinner that included a turkey. Once the dinners were packed and ready, the Marines sent a truck and trailer to pick up and deliver the donations. The Marines Thanksgiving food drive has been sponsored by the Rotary Club for the last 30 years, Darnold said. The club also helps the Marine families out year-round in various ways.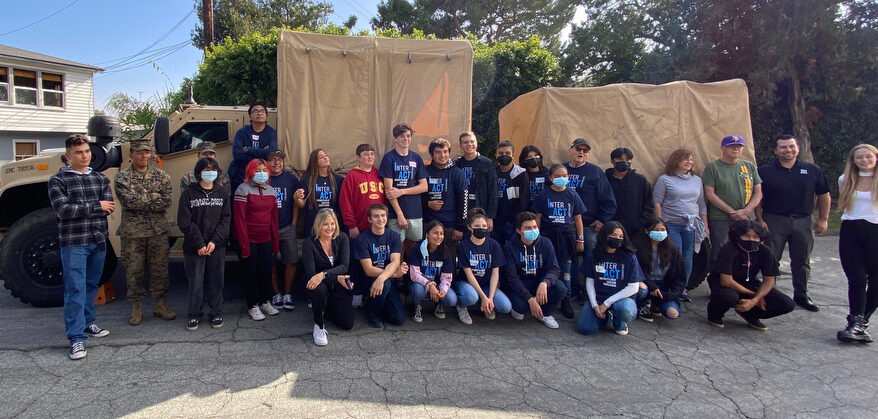 "The event was extremely successful and would be most challenging without the students," Darnold said.
He noted that the San Juan Hills High Interact Club and AVID students demonstrated the Rotary's motto: Service Above Self.
Darnold, a San Juan Capistrano resident and longtime volunteer with local students, said events like the Thanksgiving food drive provide "value in teaching how to serve others with their hands, their courtesy and compassion."