Capistrano Unified School District (CUSD) introduced the community to Newhart Middle School's new STEAM classroom and lab facility in Mission Viejo during a packed open house event held September 23.
More than 200 people attended the open house, including members of Capistrano Unified's Board of Trustees, Rhonda Reardon from State Sen. Pat Bates' office, Mission Viejo Mayor Trish Kelley, City Council Member Greg Raths, former mayors Sherri Butterfield and Robert Breton, city commissioners, teachers, school and district staff, students and their families.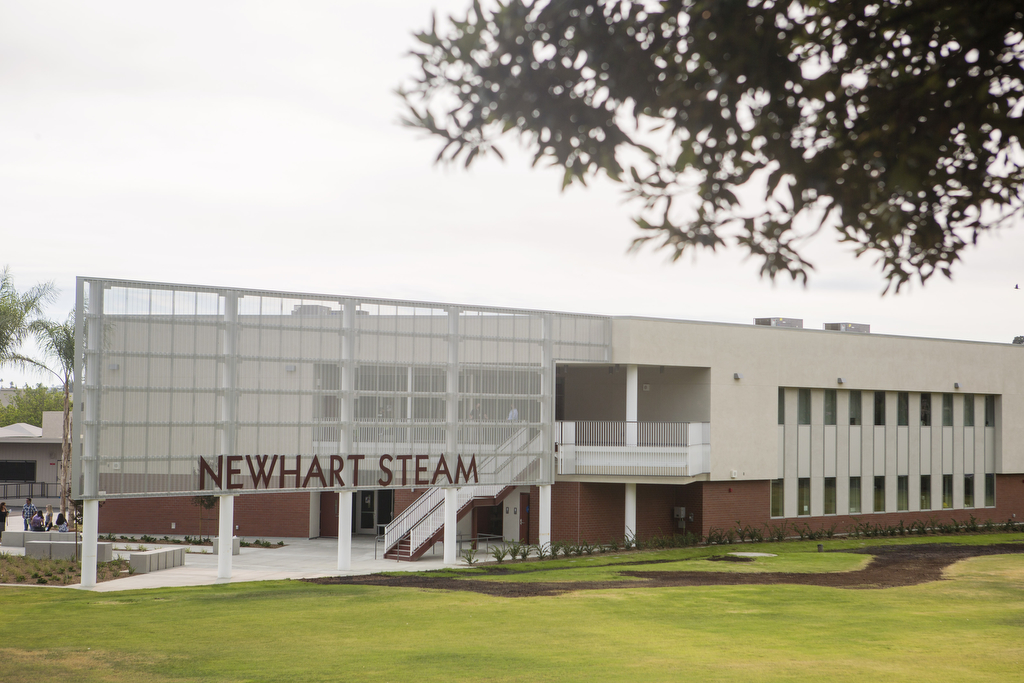 The two-story, 22,475-square-foot building houses classrooms and labs dedicated to Science, Technology, Engineering, Arts, and Math — also known as STEAM — at Newhart Middle School. The project was funded by Mission Viejo Redevelopment (RDA) school funds and allows the school's STEAM classes to all be held in one building.
"Our teachers and students at Newhart Middle School are using these classrooms and labs to advance their STEAM learning in new and exciting ways," said Superintendent Kirsten Vital Brulte. "We look forward to seeing how they use this innovative space to further their STEAM education."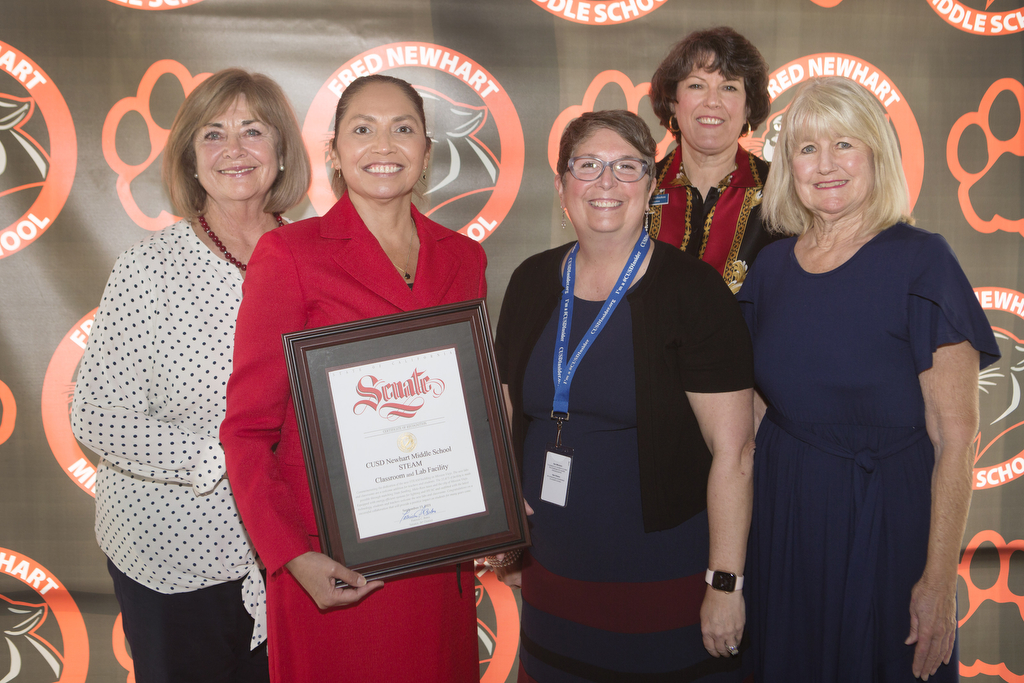 Students began using the new facility this fall. The building features two science labs, three science classrooms, three math classrooms, an art media/video production lab, and a Career Technical Education (CTE) lab. All classrooms contain "short throw" projectors, an instructional audio system, and wireless teacher microphone, as well as Wi-Fi bandwidth to support up to three devices per student and teacher.
The entire facility is equipped with an energy efficient lighting system that adjusts to daylight illumination. Classrooms and labs also have an energy efficient lighting system allowing teachers to set light levels in different areas of the room. An auditorium style seating area at the entrance of the building provides a gathering place for student collaboration and creativity, as well as a viewing area with a screen, projector, and speakers for presentations. Drought resistant landscaping surrounds the building with drip irrigation.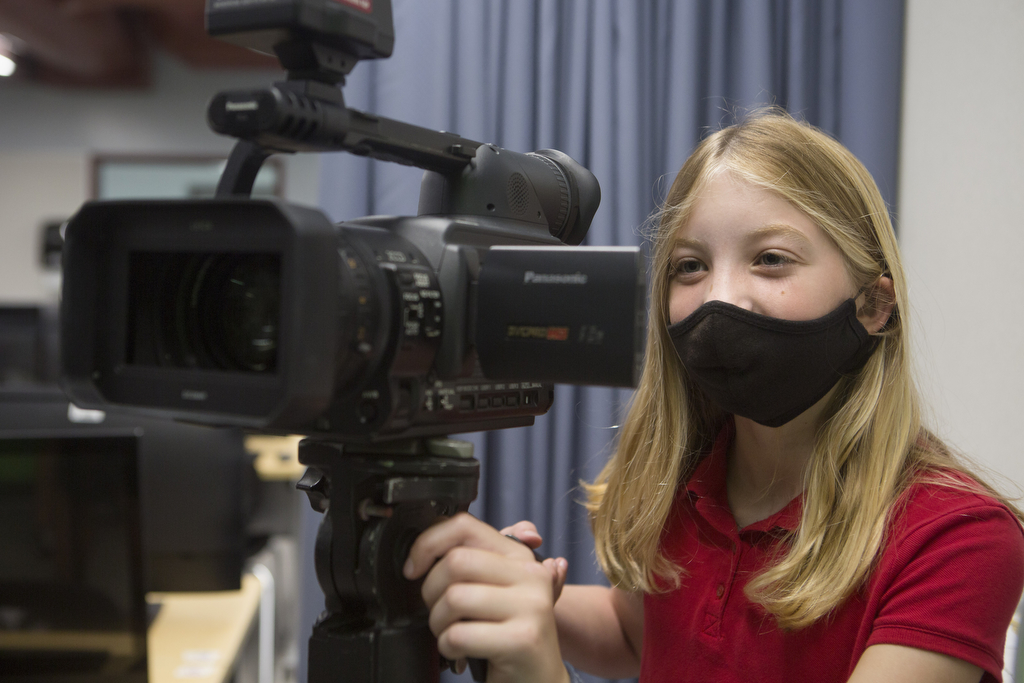 All photos by Drew Kelley/For CUSD Insider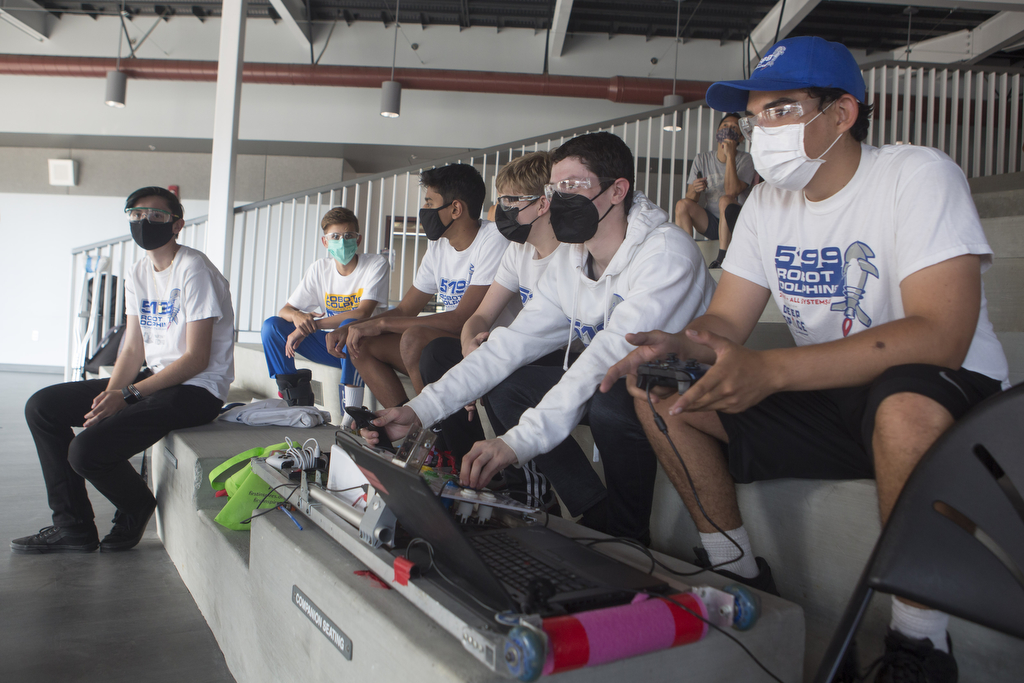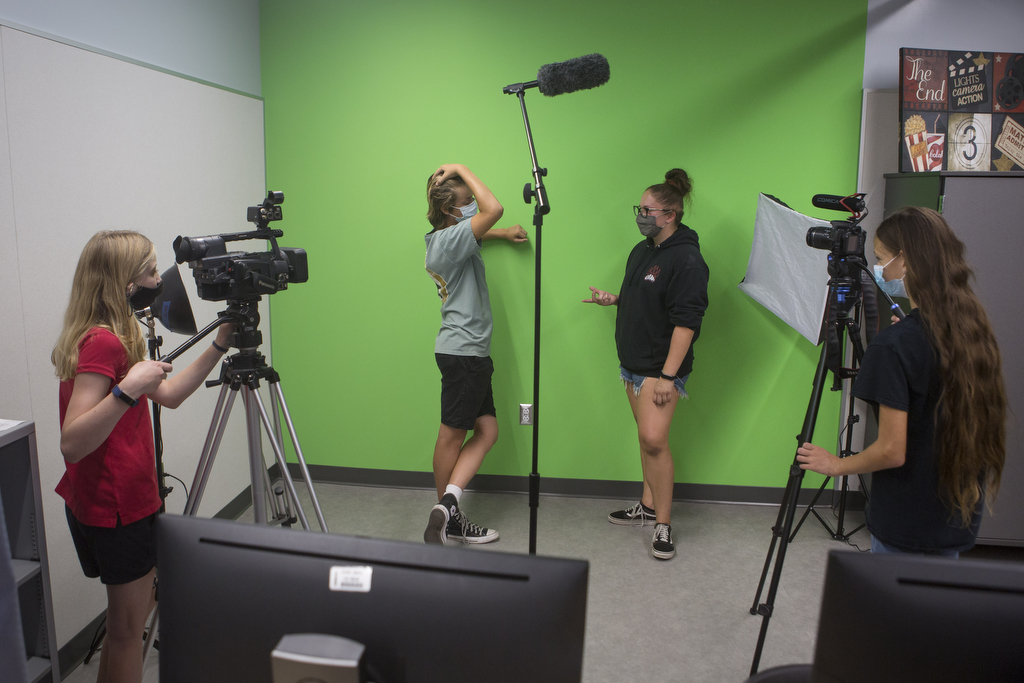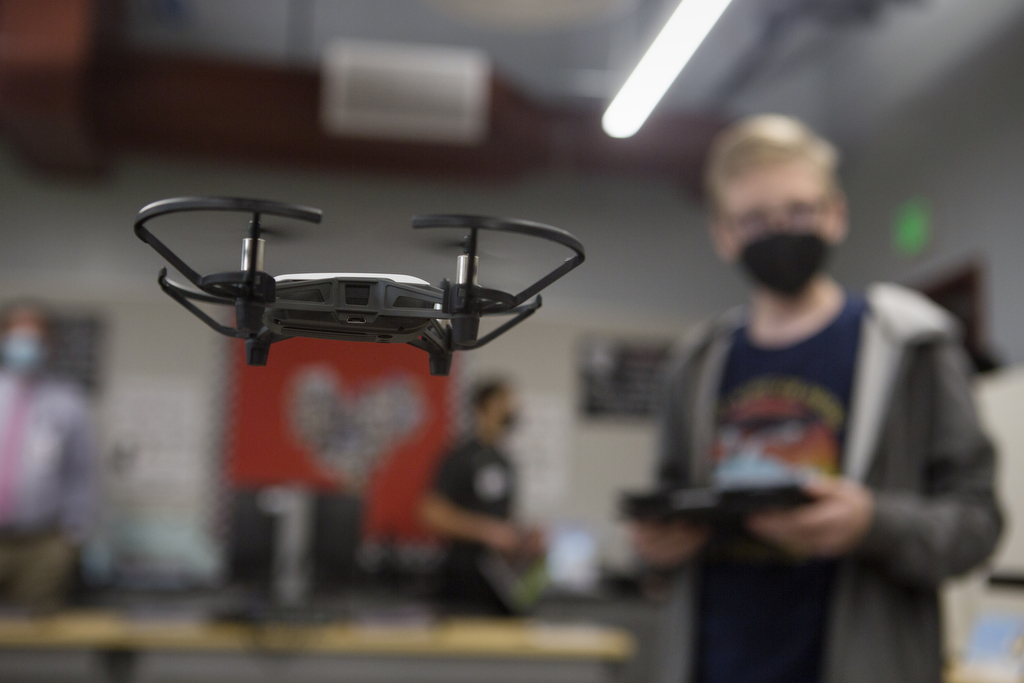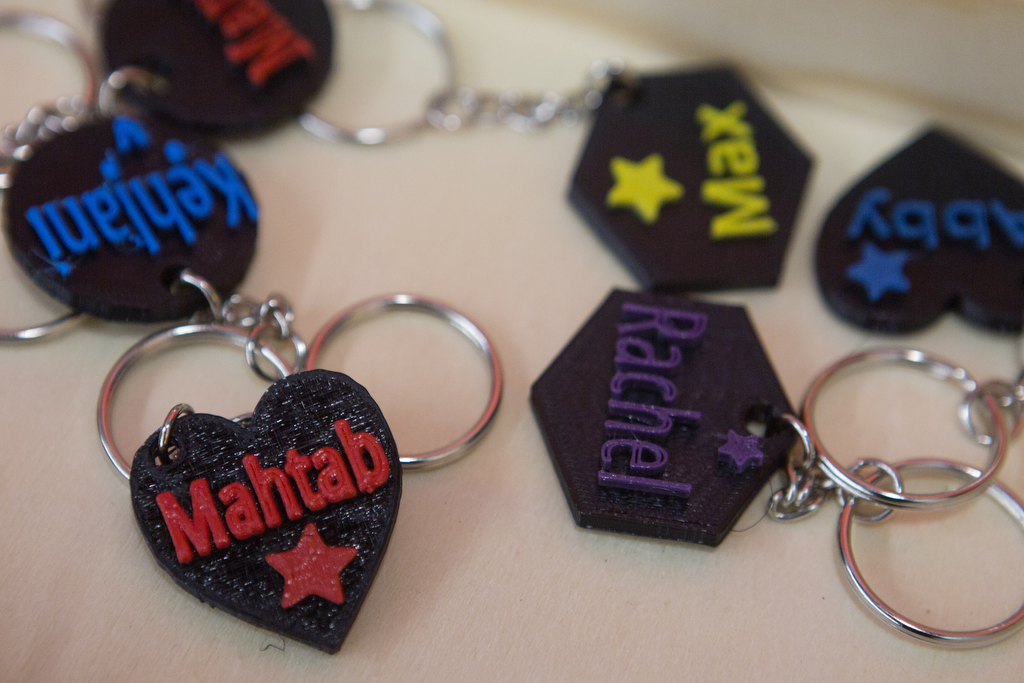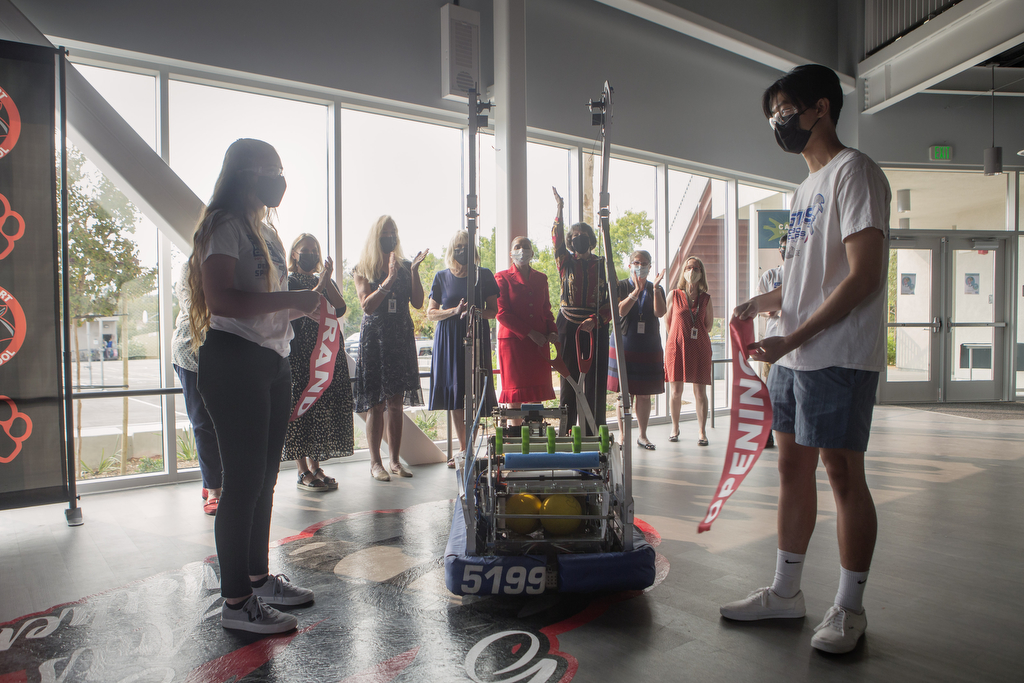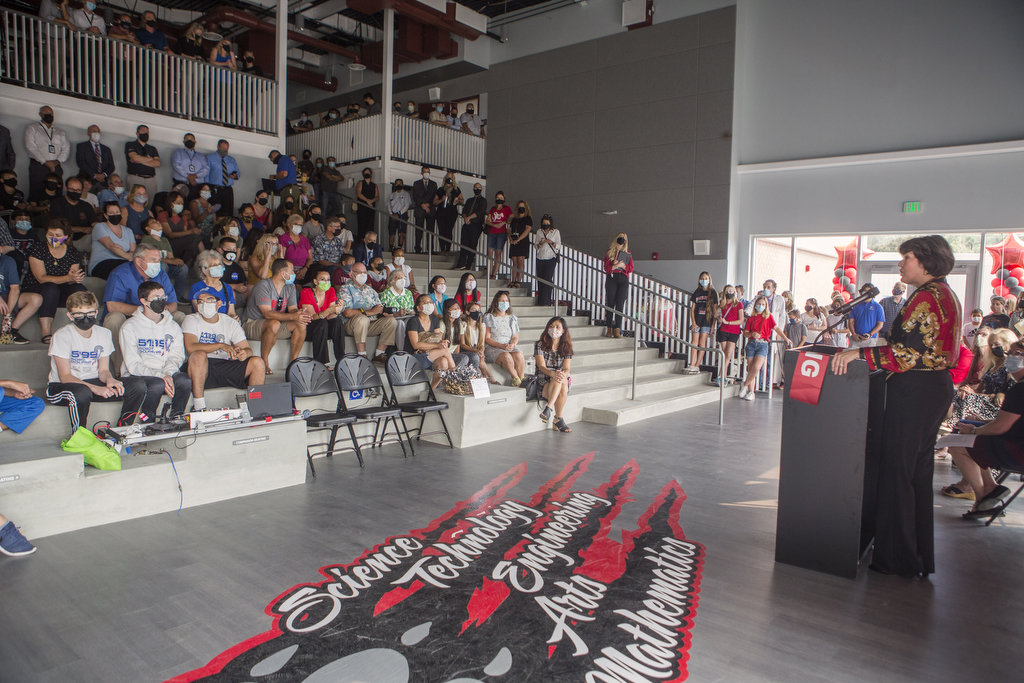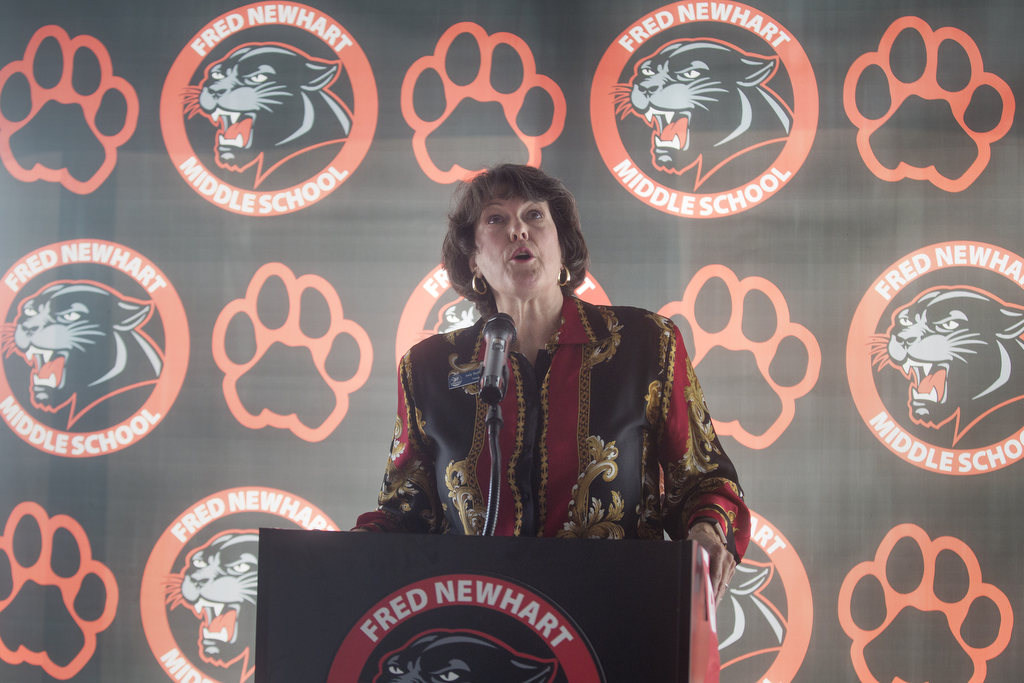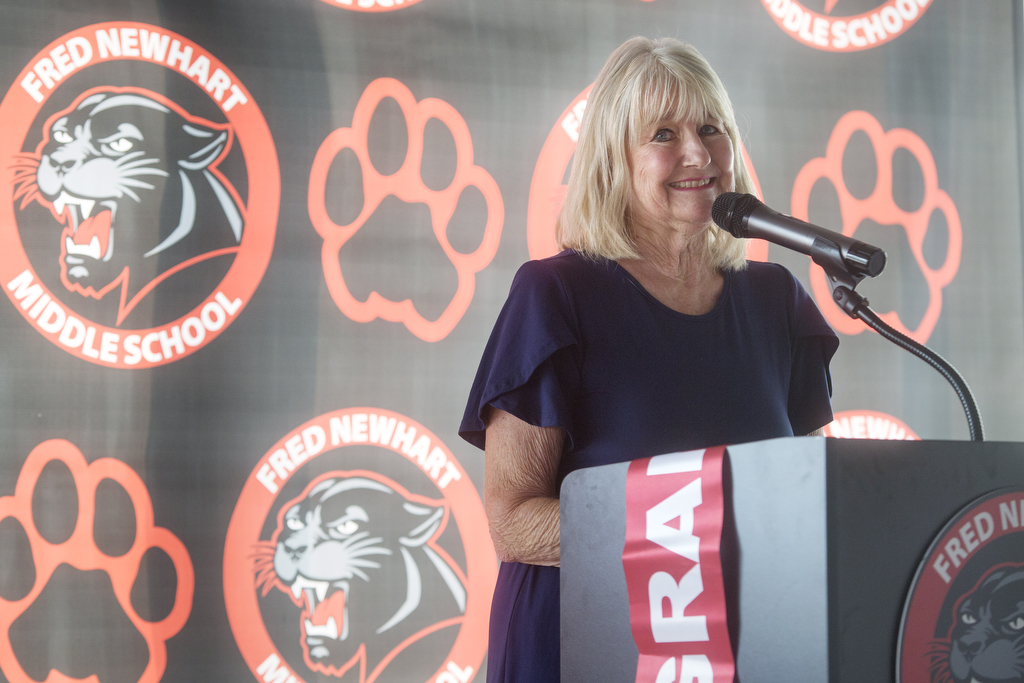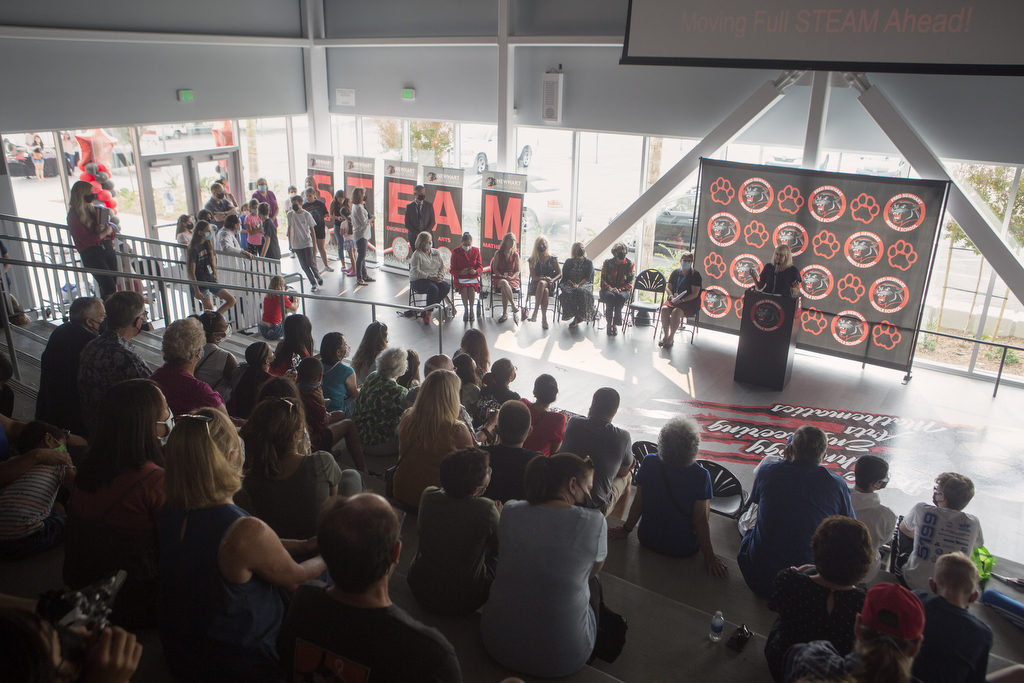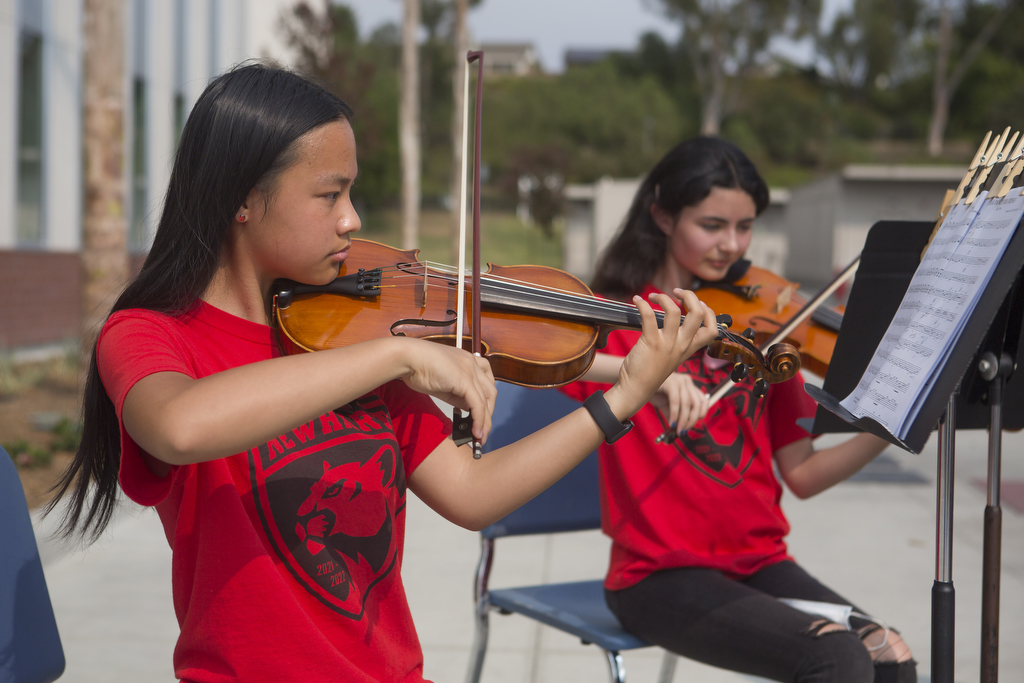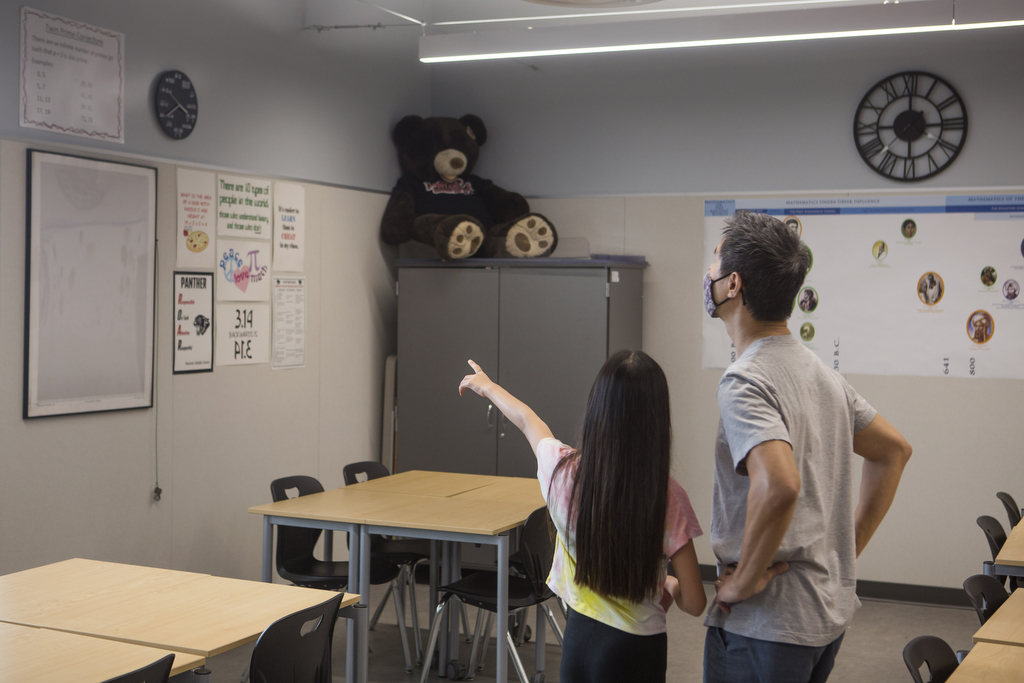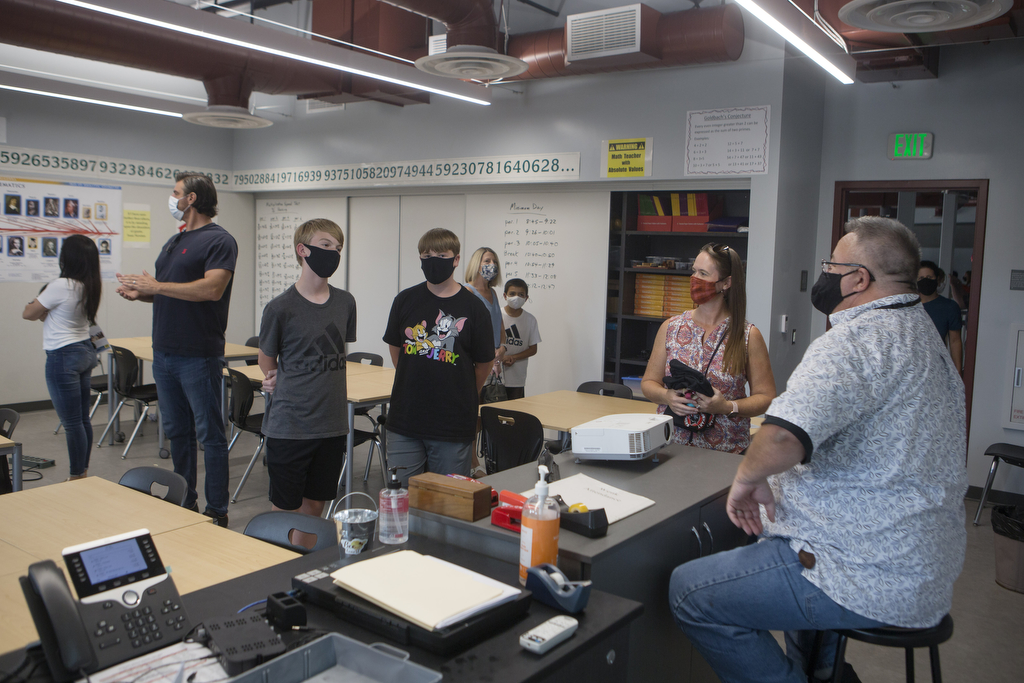 More stories about Newhart's new STEAM facility
You're invited: Open house for Newhart Middle School's new STEAM building
STEM/STEAM buildings at Aliso Niguel High, Newhart Middle start taking shape