By CUSD Insider staff
The Capistrano Unified School District is in the midst of renovating and modernizing its College and Career Centers, facilities located at each district high school that prepare students for future careers through guidance and counseling.
Two of the six centers — at Dana Hills High and Aliso Niguel High — have already had their reopening ceremonies.
Those in attendance included Superintendent Kirsten Vital Brulte, Trustees, Principals for both sites (Dr. Brad Baker (Dana Hills) and Michael Hatcher (Aliso Niguel)), Pati Romo, Executive Director of College and Career Advantage (CCA) along with CCA and CUSD staff, and CTE Ambassadors.
A ceremony for Capistrano Valley High is being planned as well.
The centers were last used in 2015, but were forced to close due to budget cuts.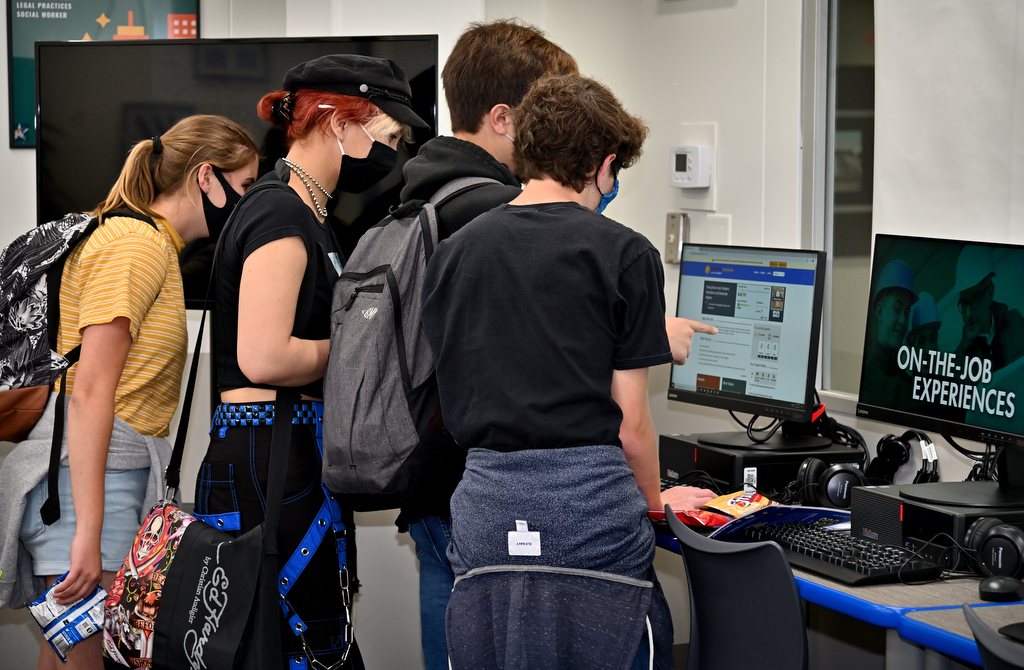 Now they are on their way back and more useful than ever, providing a space for workshops, career presentations and exploration, college application assistance, résumé writing tips, interview practice, and FAFSA assistance.
"By opening these centers on the high school sites, students are provided with access and equity to college and career resources and support," said Nicole Berkman, Director of Student Support Services. "A student no longer has to search for the right person (or persons) to guide them through the college application process or a job search; they can enter the college and center and have these services right at their fingertips!"
"These centers will also provide a communal space to hold workshops, seminars and meetings for families and the community, expanding our reach and sharing with our stakeholders all of the exciting offerings and service available to their students on their campus and within the region," Berkman added.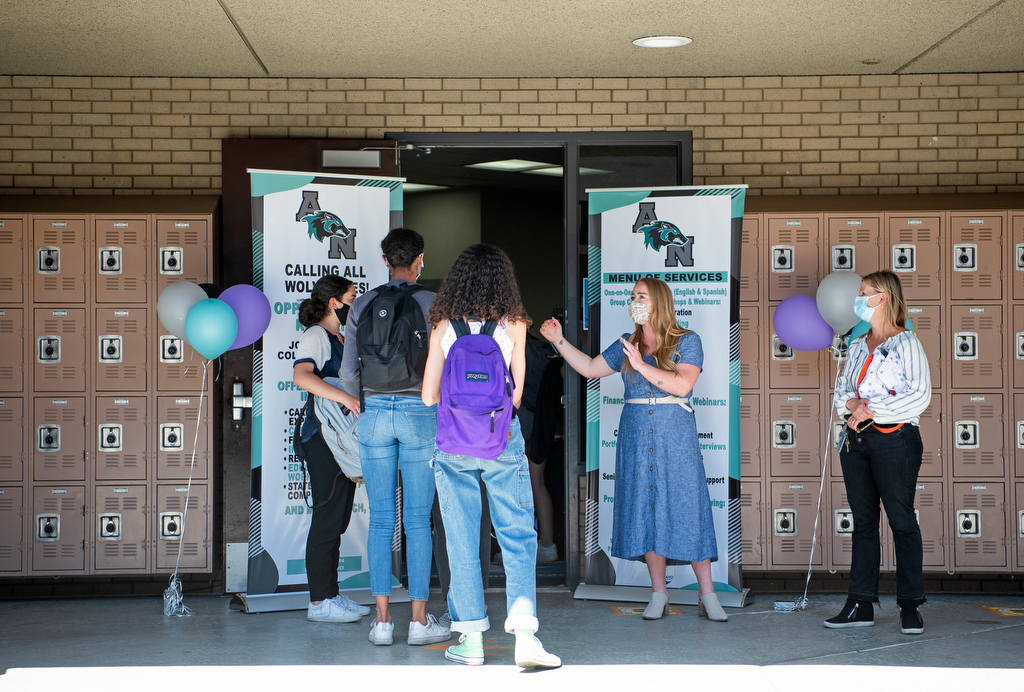 They will also offer CTE course/pathway selection. This means students will have access to information for all 15 industry sectors and 58 pathways,
Each center, which will primarily serve its campus' student body, will boast the full spectrum of technology. They will have computers — both laptops and desktops — and new short-throw projectors.
On the people front, students can book one-on-one appointments with counselors, career coaches and academic advisors. They can also receive mentoring from their fellow students and get help from Futureology, a free college and career planning service based in Mission Viejo.
Funding to revamp the College and Career Centers came from a wide variety of sources: state of California funds through the K12 Strong Workforce Program and Career Technical Education Incentive Grants; the College and Career Advantage (CCA) organization in San Juan Capistrano; Futureology; Capo Unified's maintenance and operations staff; and high school administrations.
Another way the centers will be used is through their social and emotional support services, which will be essential for everyone following the COVID-19 pandemic.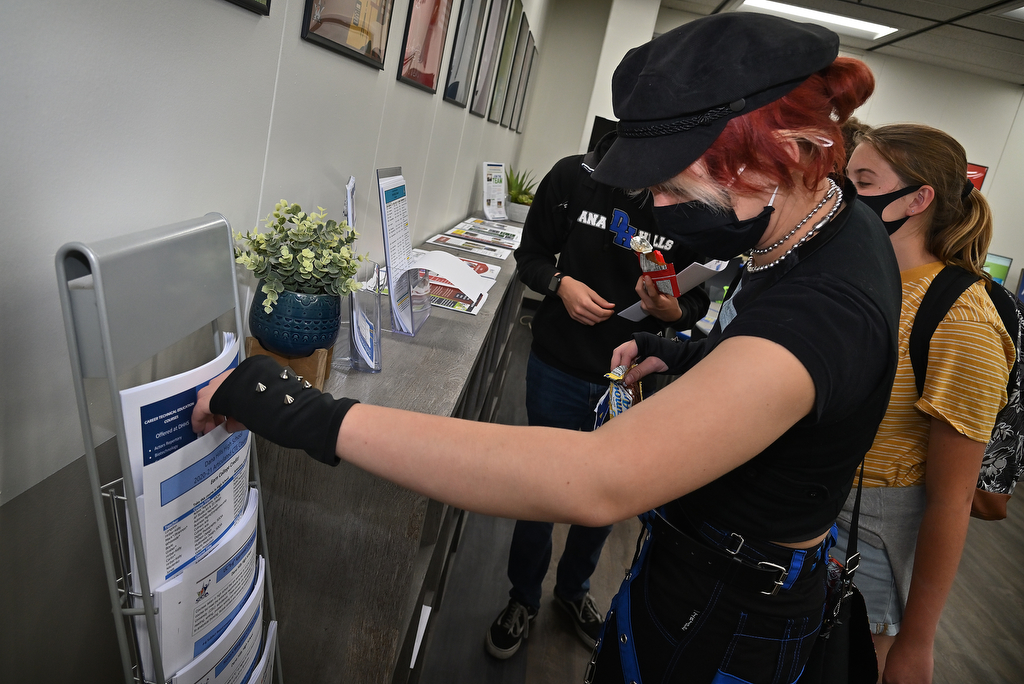 "Imagine an entire generation affected by a health crisis who now need our support to move forward and be successful in life," said Pati Romo, executive director of CCA. "We want to provide everything they need to prepare for college, careers and success in life throughout their years in K-12 so that they feel confident in their plan on day one after graduation."
Max Segal is a 15-year-old junior at Dana Hills High. As a career technology ambassador for his campus, he promotes CCA offerings and saw the before-and-after transformation of his school's College and Career Center.
"I couldn't even believe it was part of my school," Segal said. "It was so amazing. I couldn't believe I could go here daily."
Segal said he will definitely be using the Dana Hills High center next year. He is looking to apply at UC Irvine, UC San Diego, UC Berkeley and maybe even Stanford.
Segal hopes to become an anesthesiologist, but he is also eying business. He noted that as a member of a health and medical occupations program — a four-year course designed for students interested in the medical field — Dana Hills High is already giving him a leg up.
"I think the center will be an awesome resource," Segal said.