By Lou Ponsi
Amped up spectators filled the Aliso Niguel High School gymnasium to cheer on high functioning, finely tuned competitors as they maneuvered around opponents to get within striking range of their targets, then putting up shots with machine-like precision.
This wasn't a Wolverines basketball game or volleyball match.
These fans turned out for an activity that is equally as competitive, but infinitely more colorful – the annual robotics competition known as Beach Blitz, held this year on Nov. 6 and 7.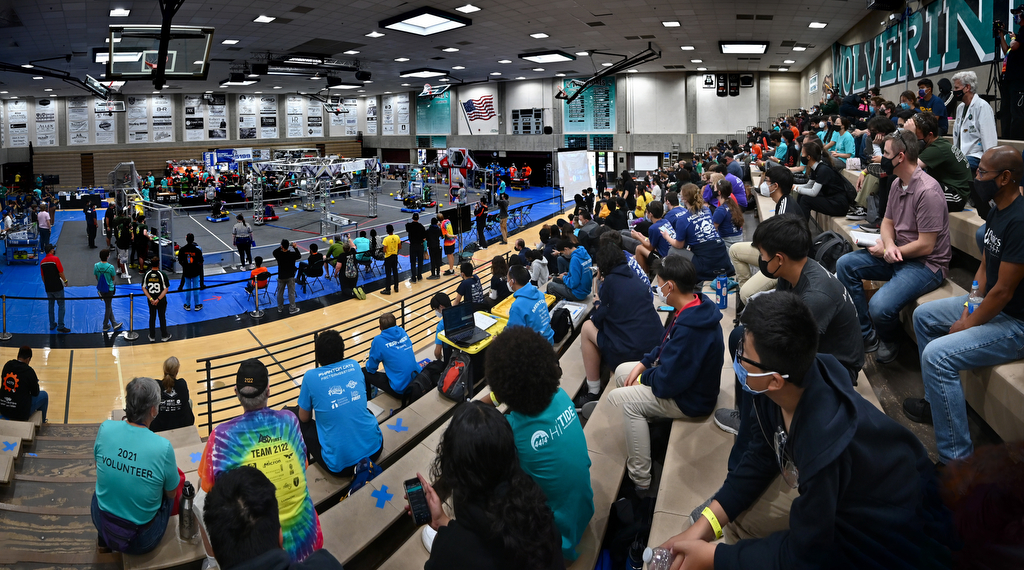 With teams named the Nerd Herd, Friar Bots, E-Motion, and Team Sprocket, and participants sporting everything from tutus to bunny ears, the competition pits teams of student-built robots against each other.
"It's just a very well-run, high-end event," said Richard Jung, the robotics coach for the College and Career Advantage (CCA) Capistrano Unified School District's Team 5199 Robot Dolphins from Outer Space, which includes a total of 30 students from Aliso Niguel, Capistrano Valley, Tesoro, San Clemente and San Juan Hills high schools.
The Robot Dolphins and their robot, "Nessie." reached the finals of the two-day competition, which featured 36 teams from high schools throughout Southern California and beyond. The Robot Dolphins were finalists in this year's Beach Blitz competition.
"It's the biggest off-season event for robotics competition in Southern California," Jung said. The main competition season runs from January through April. Jung received the Volunteer of the Year award from the event committee for his work on Beach Blitz this year.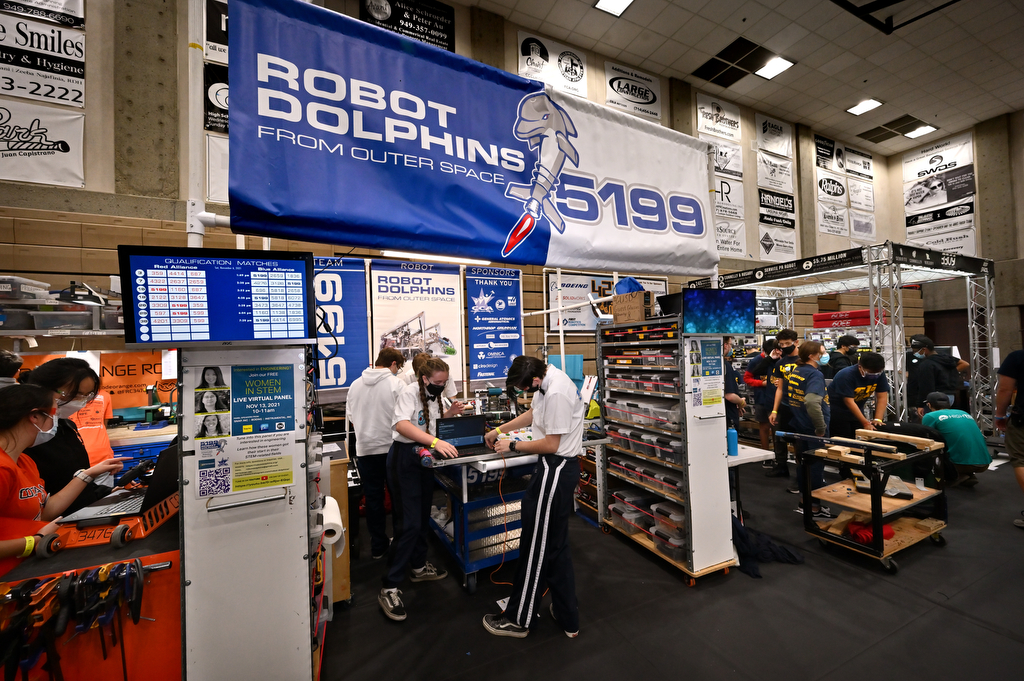 During Beach Blitz, robots were scored on their ability to scoop up balls a bit smaller than soccer balls, and fire them through small, medium, and large holes.
Teams got extra points for hooking their robot onto horizontal bars and hoisting the robot off the ground.
"Overall, the team together is really cool, just the way that we are all able to interact with each other," Robot Dolphins team member Kylee Sullivan said. "It's kind of like a second family that you create and everyone gets along really well. Building the robot is fun, too. That is why you are on the team."
Senior Sterling Maltin, a member of the Robot Dolphins since his sophomore year, programs Ness and runs tests on the robot to make sure the Java code is working.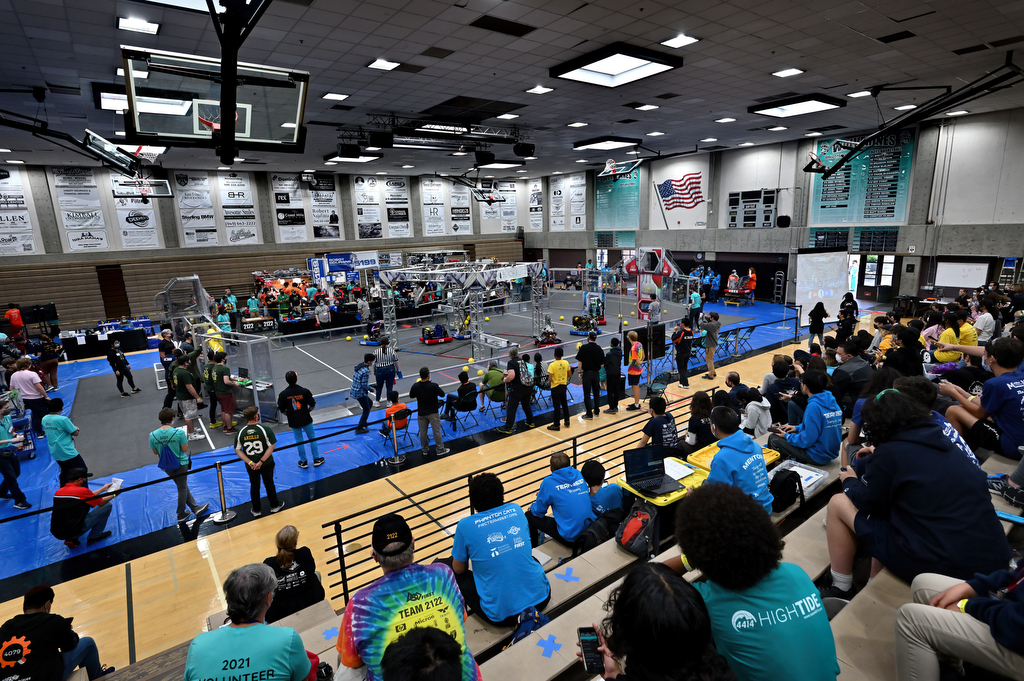 With competitions taking place virtually for a year due to the coronavirus, returning to live competitions has been refreshing, Maltin said.
"It's great being back," Maltin said. "It's nice being able to come back to competition with other teams. I like how close our team is together. We also push really hard to reach our goals."
Competitions are fun, Jung said, but the true purpose of the robotics program is to prepare participants for careers in science, technology, engineering and math, commonly called STEM.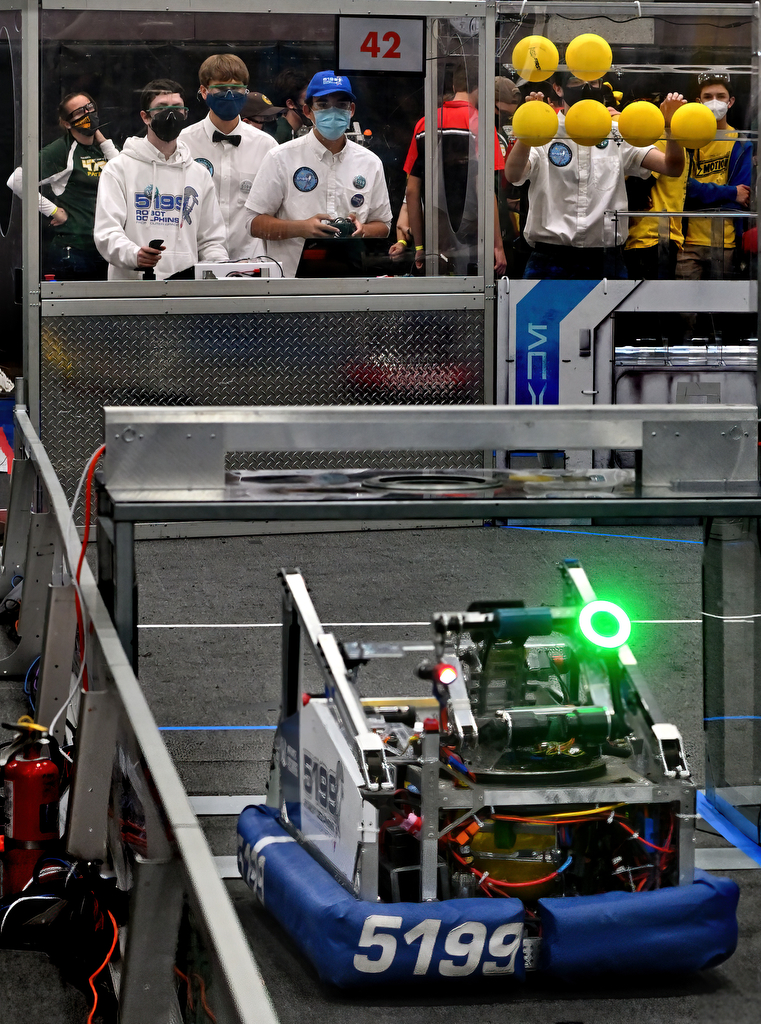 The competition judges are engineers, coders, CEOs, and other industry professionals, said Beach Blitz director Pauline Tasci, who participated in robotics competition herself when she attended high school in Los Angeles.
In addition to their judging duties, the judges also made the rounds to the team's stations, asking questions about their robots and their philosophy as a team, Tasci said.
Only one competition was held in 2020 before the coronavirus struck and put the season to a halt.
"(The virtual events were) fun but nothing compares to this," Tasci said. "I think one of the great things about this program is that everyone is super gracious. They really care about team spirit. Just like football, where everyone rocks their jersey, we rock our robotics jersey."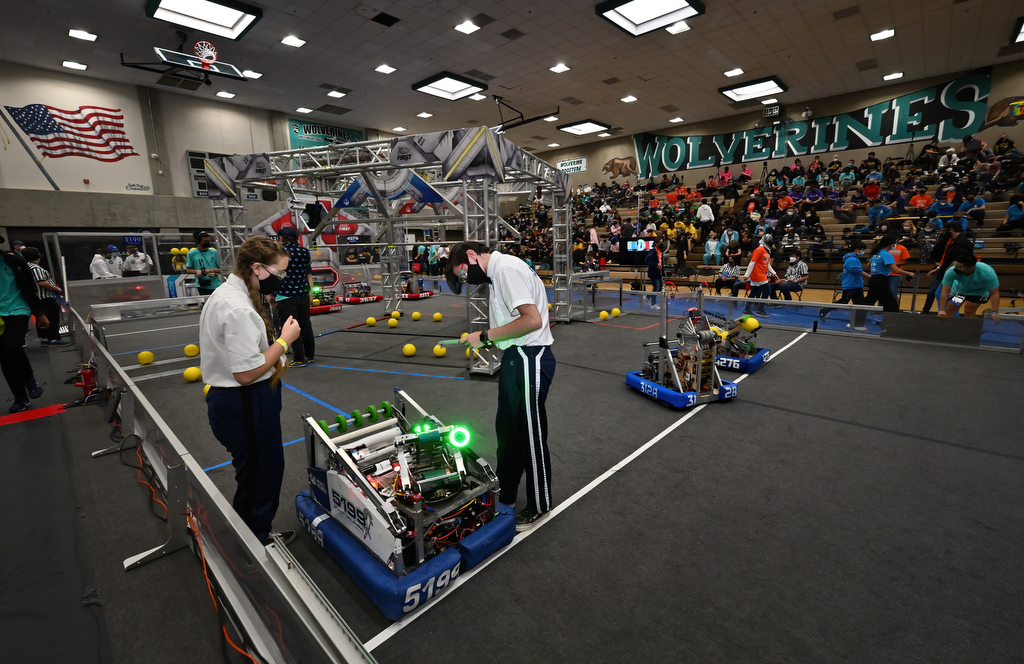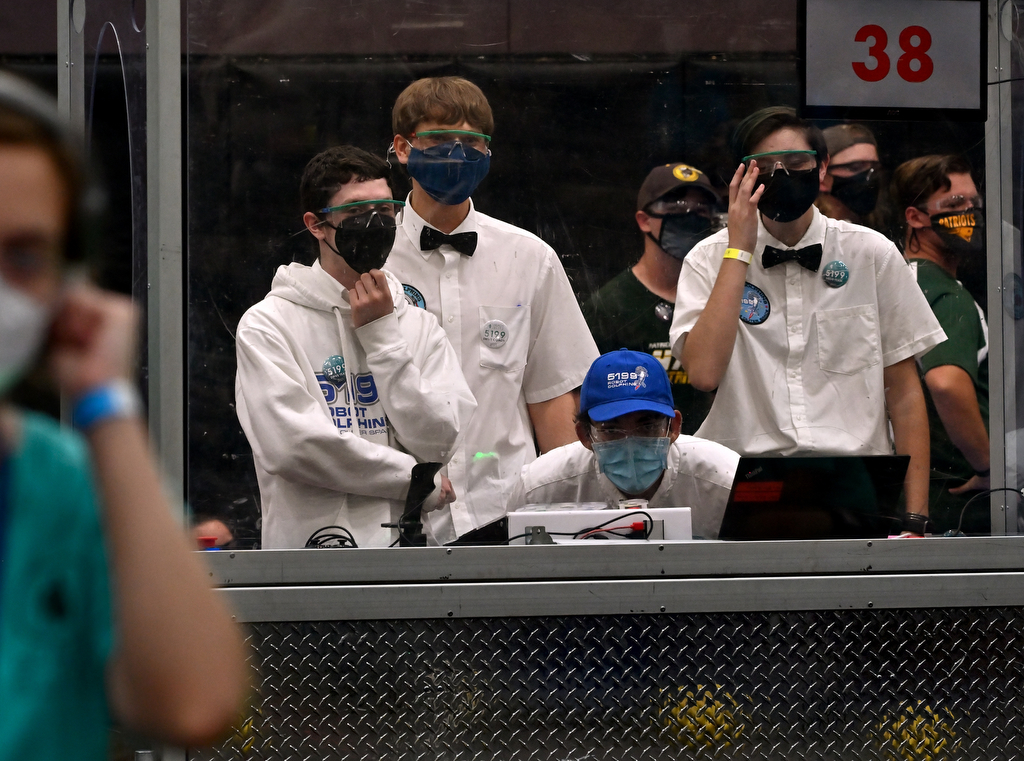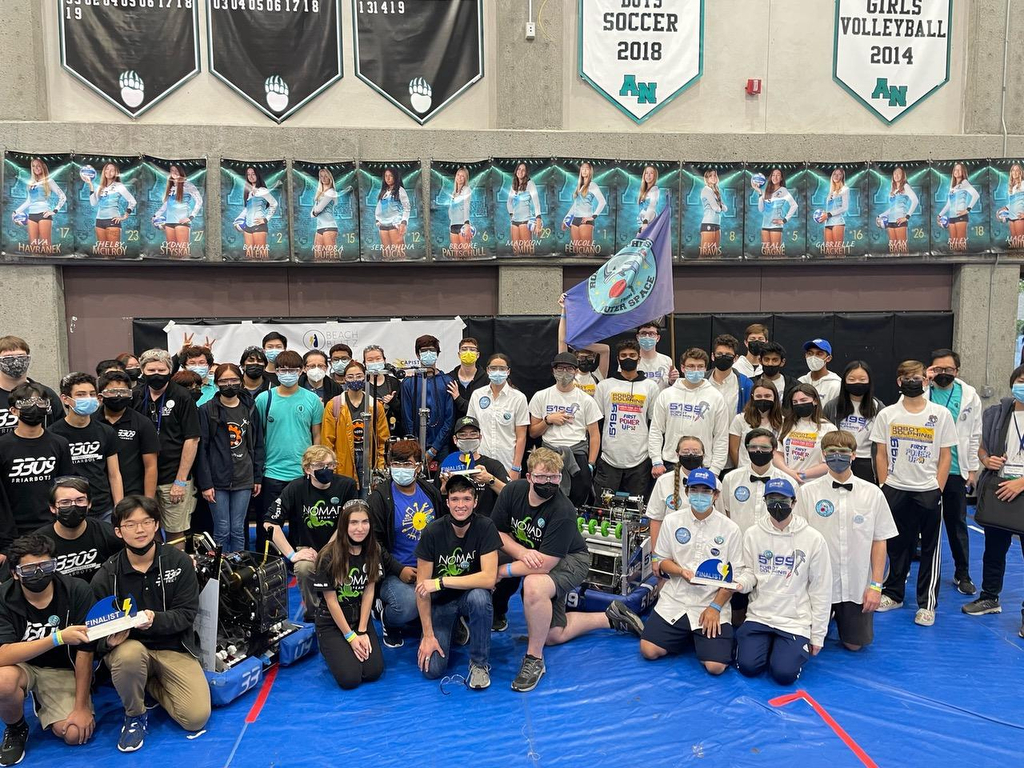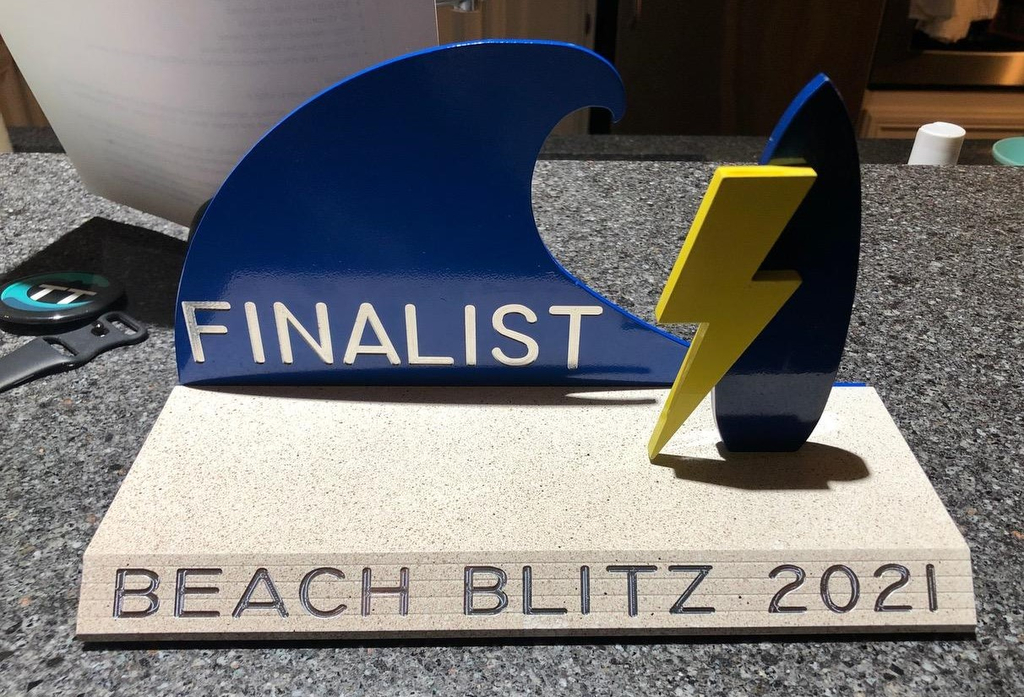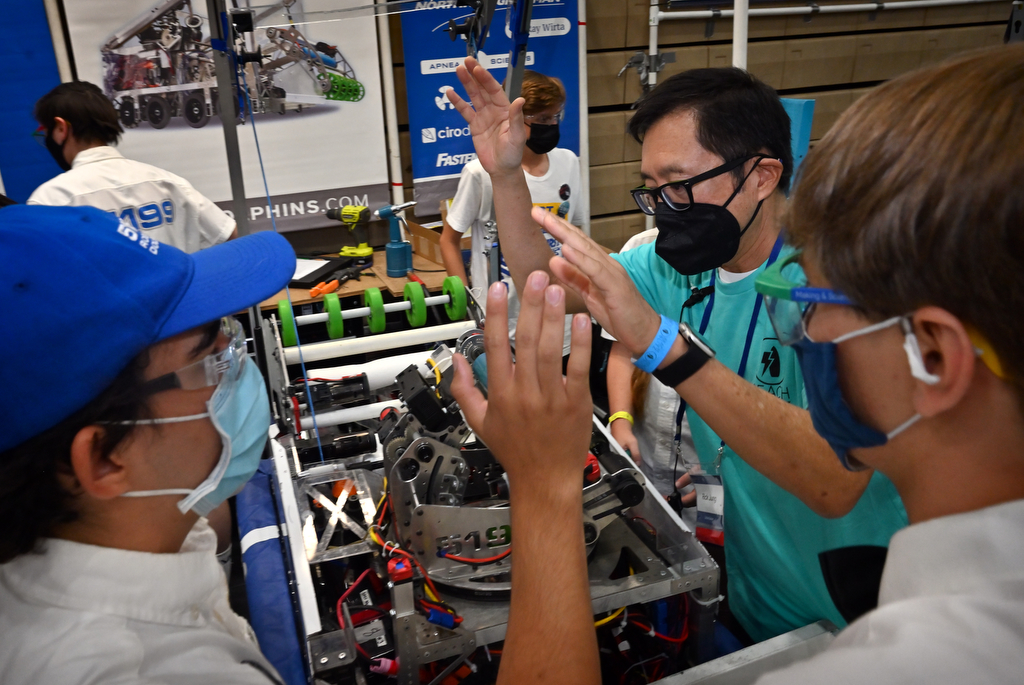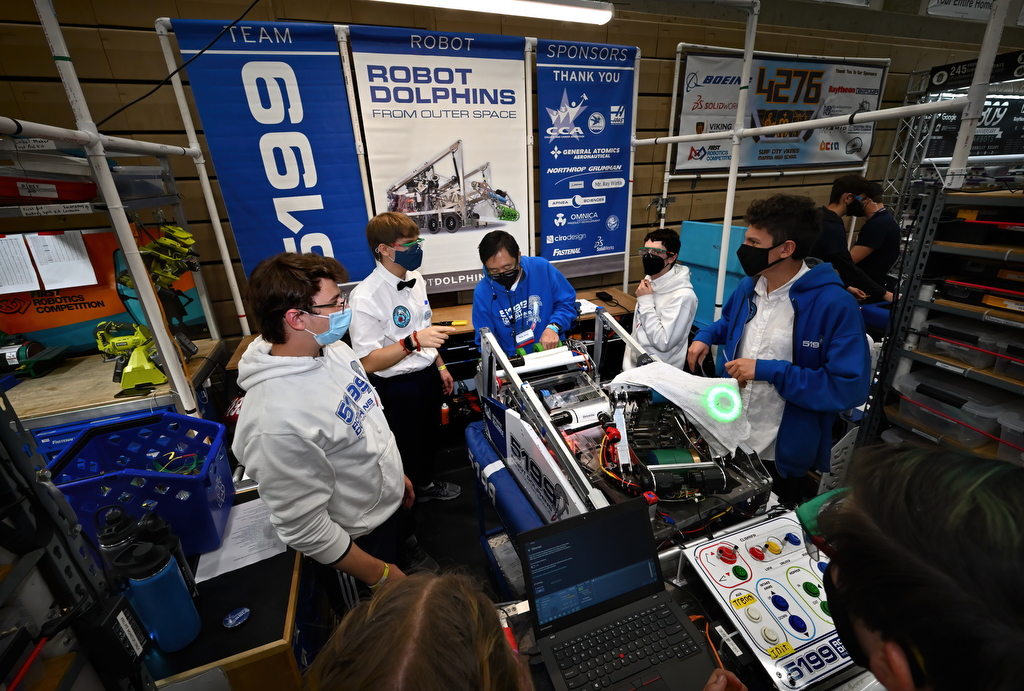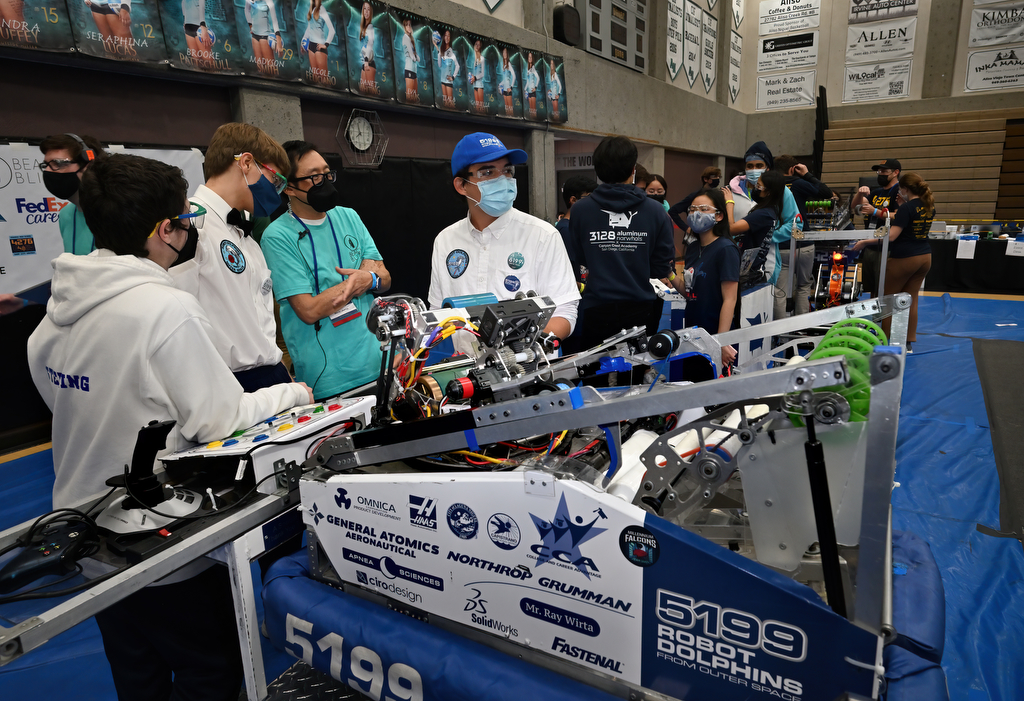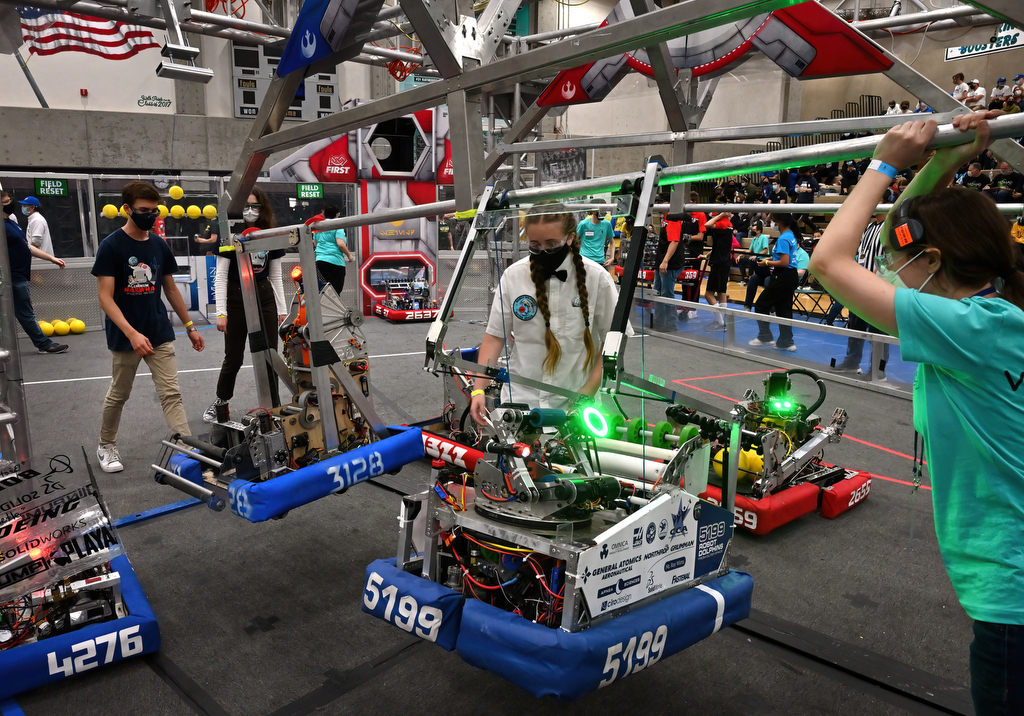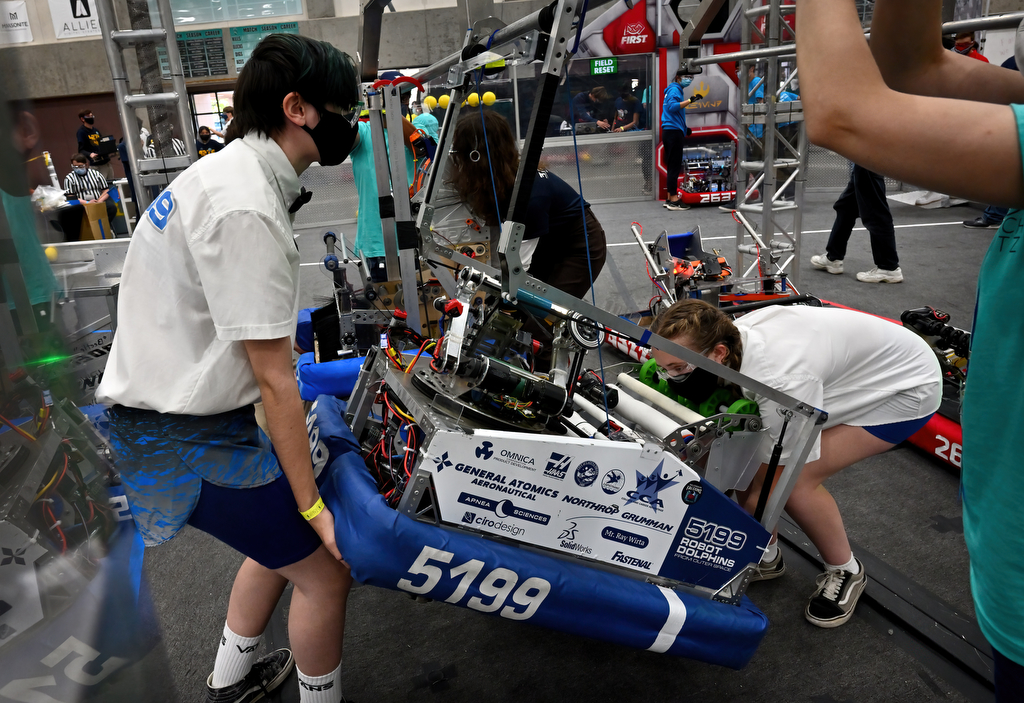 Click here for more CUSD Insider stories on the Robot Dolphins from Outer Space.