By Greg Mellen
The Team 5199 Robot Dolphins from Outer Space were in full launch mode and ready to continue their astronomical ascent of recent years.
And then the mission was scrubbed.
Nessie the robot was rounding into form after reaching the finals in an early-season tournament in Del Mar, with regional tournaments ahead and a shot at the World Championships in Houston.
Such was the status in early March of the robotics team and the program that represents the Capistrano and Laguna school districts in robotics high school competitions as part of STEM education efforts.
"We thought we'd be able to have a top 'bot," said Richard Jung, a mentor and head robotic coach for the team.
Then along came the COVID-19 pandemic and the shelter-in-place mandates that ended the robotics season.
However, the "failure to launch" did not drop the curtain on Team 5199. Those who have seen the pluckiness of the team that until 2018 operated out of the garages of team members probably knew better.
Still going strong
"Although it may seem like the season ended after the shutdown, as many of you know, the product design and development consulting team has not slowed down," Jung wrote in a letter to team members, families and supporters. "Team 5199 has taken the lead in many areas, continuing to exhibit excellence off the field."
Despite the competitive season being short-circuited, team members have turned to organized virtual events that provide education and discussions of robotics issues and, who knows, there may even be some small-scale competition before the summer ends.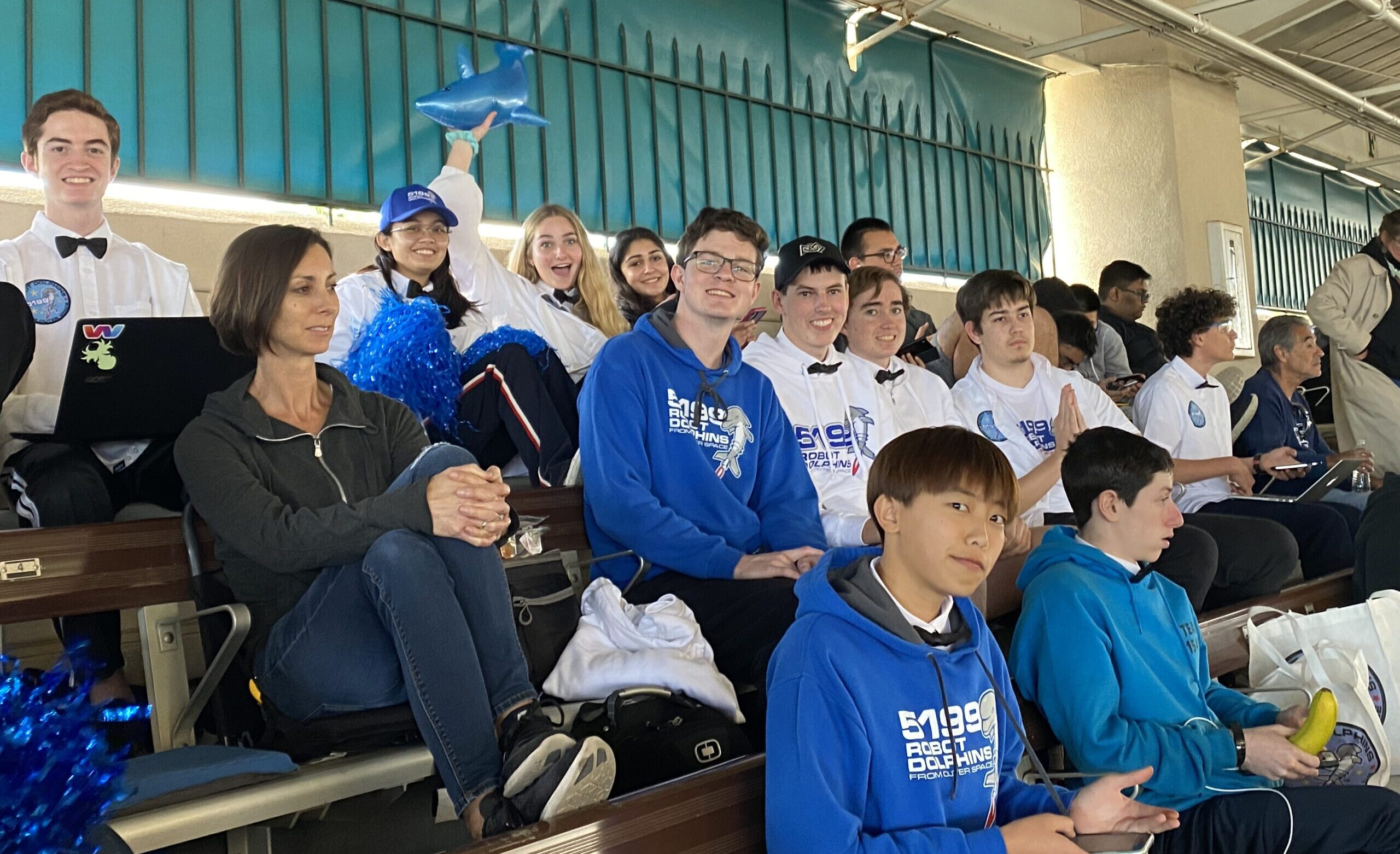 They even explored how robotics could play a role in the coronavirus pandemic.
The team also received postseason recognition from FIRST, the international nonprofit robotics group that stages the World Championships and regional competitions.
Jung was honored as a regional winner of the Woodie Flowers Mentor award. The owner of Ciro Design, a product design and development consulting firm, Jung has been with the team since 2016.
Under Jung's guidance, Team 5199 won its first high school robotics competition at the Los Angeles Regional last year, as well as the Ventura high school robotics competition. The team then took second place in its division in Houston, at Minute Maid Park, home of the Houston Astros.
"He works his butt off," said Duke-bound senior Jack Fallon, who led the nomination effort for the award for Jung. "He's the best mentor in the world."
"This was unexpected and I am proud of the work the mentors and students have done to get the team to this point," Jung said.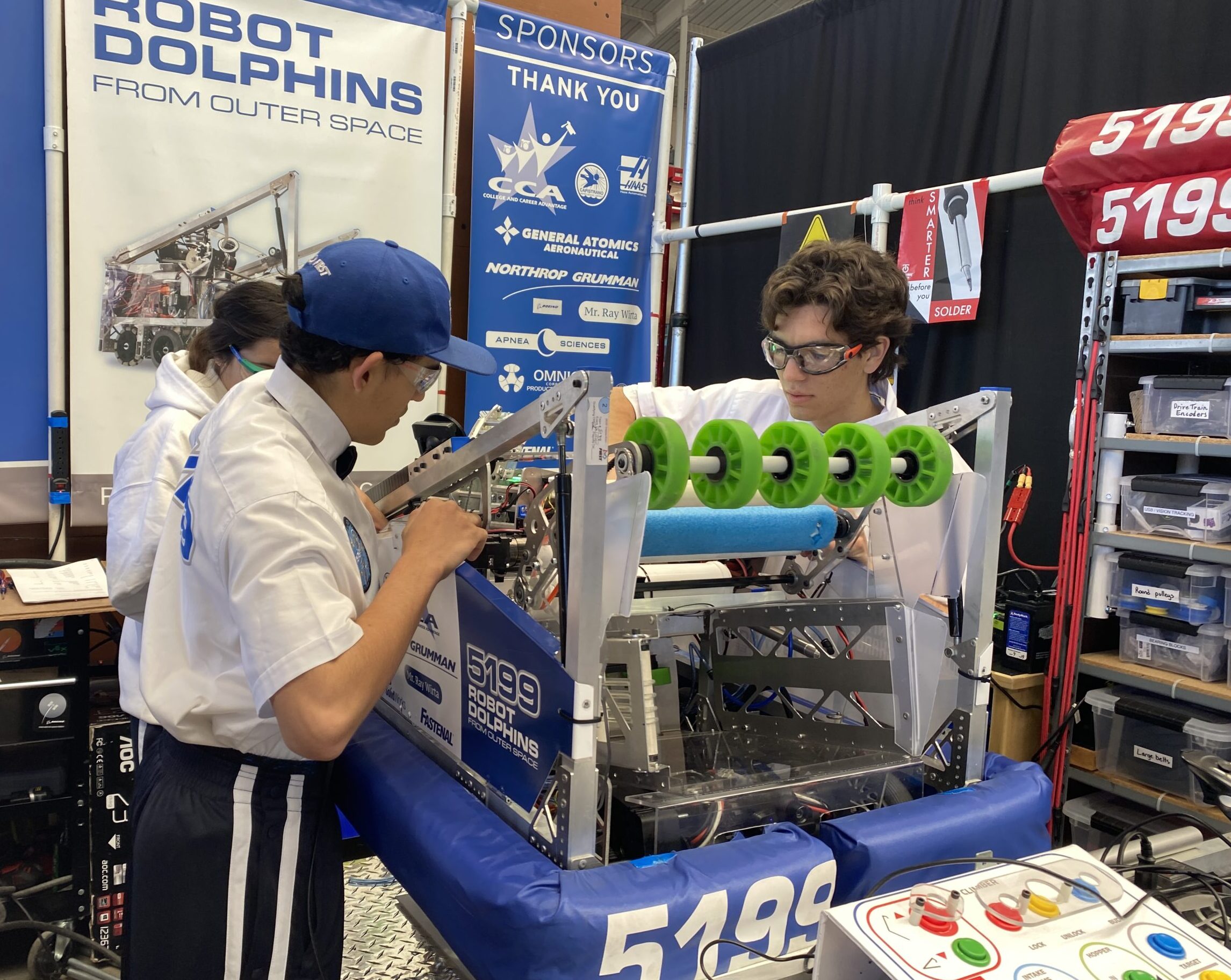 The team also took part in a virtual robotic showcase in early May put on by FIRST that highlighted the participation of 645,000 students from 77,400 teams in more than 110 countries in the truncated season.
Team 5199 presented a five-minute slide and video presentation on Nessie's capabilities and the team's accomplishments during 2020.
The team is also finalizing preparations for a multi-day virtual robotic conference that will feature workshops and panel discussions about the world of competitive robotics.
The team has talked about whether to get to work on a new or updated robot, and there is still a chance a small or informal robot competition will be staged later in the summer.
COVID Involvement
Team member Kyle Villone, a junior at Tesoro High, founded Operation Capo Cares with help from Pati Romo, the executive director of Career Technical Education at CUSD; Vista del Mar Middle School teacher Chuck Hobbs; and Capistrano Valley High teacher Mark Bowie.
3D printers were used to build and assemble face shields to be used by healthcare workers, with Team 5199 members and others in Career Technical Education. Many team members helped from home using personal printers or computers borrowed from Team 5199 to make the parts.
According to Fallon, more than 1,000 devices were made for delivery to hospitals and healthcare facilities.
Also, Career and College Advantage officials sat in on group presentations and on student projects on helping keep people safe during the outbreak.
According to Jung, a CCA representative was "very impressed, saying,'I was blown away by the level of professionalism the robotics students put into their presentations, and their exchange of ideas between groups.'"
Looking ahead
Although the competitive season's end was crushing for Team 5199, the program is on solid footing despite being only three years removed from a Mission Viejo garage.
"A lot of teams were very dejected," Jung said. "I think as (the coronavirus) hit later in the season, some of the seniors were disappointed."
However, he added that the team has a large contingent of underclassmen and "they're still upbeat and looking forward to next year."
The Robot Dolphins are an increasingly popular centerpiece of the STEM programs and curriculum of the Capistrano Unified School District and Laguna Beach Unified School District.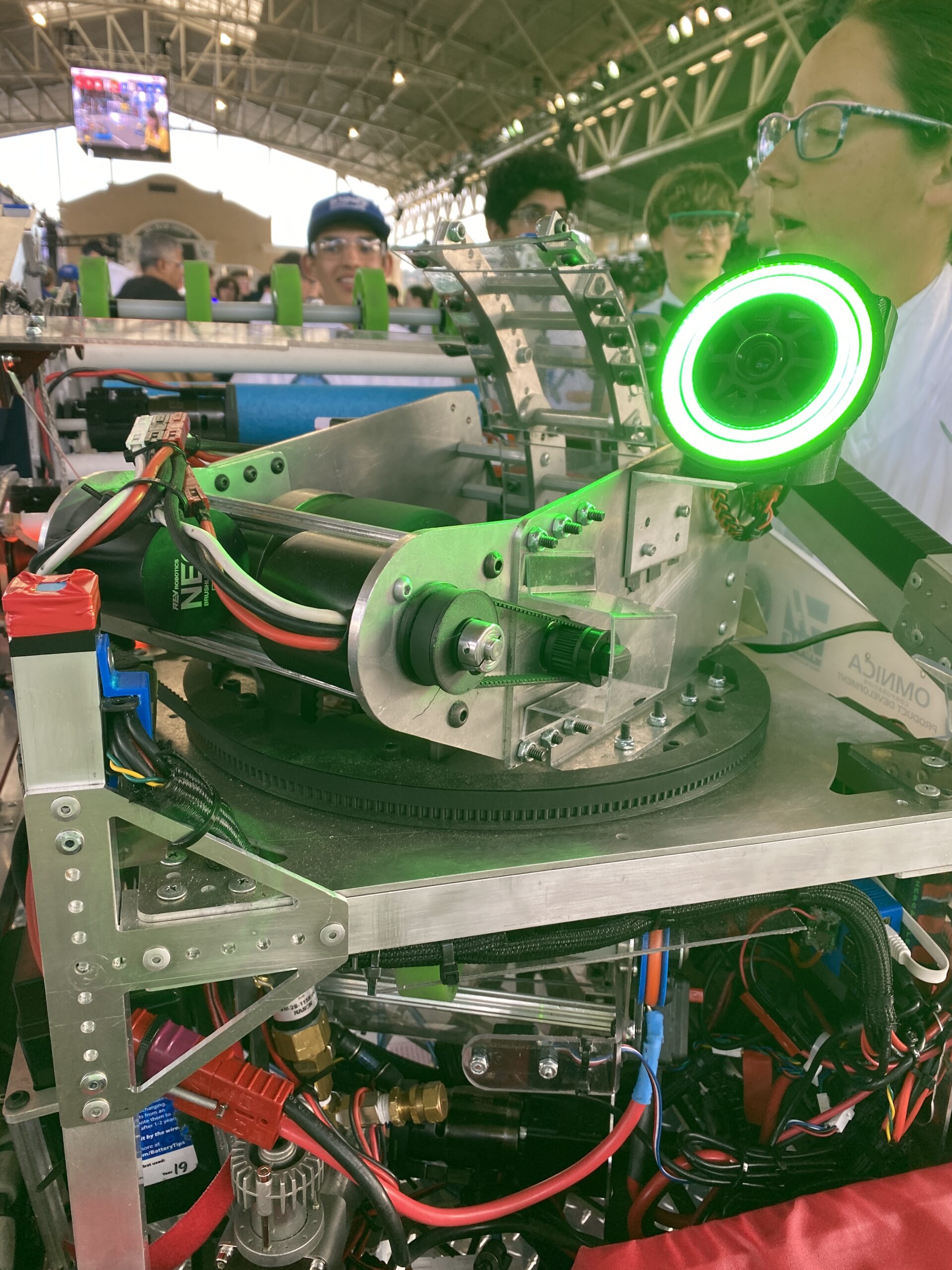 Each year, students from across the district build robots to compete in games designed by the FIRST (For Inspiration and Recognition of Science and Technology) group. Teams from the United States and internationally build competitive robots that face off in games that highlight robotic programming, engineering, building and strategy.
Capistrano High senior Taylor Null, president of the Robotics Club, said in its way, robotics encapsulates much of what STEM is about in its integrated, hands-on learning process. The team tackles complex problems, like designing robots for specific competitions and tasks, then not only plans, but builds, programs, and competes with the creations.
Team members not only learn about complex electronics, pneumatics and computer assisted design, but how to operate band saws, drills and welding.
The Capo team only got a permanent home on the campus of Capistrano Valley High School in 2018.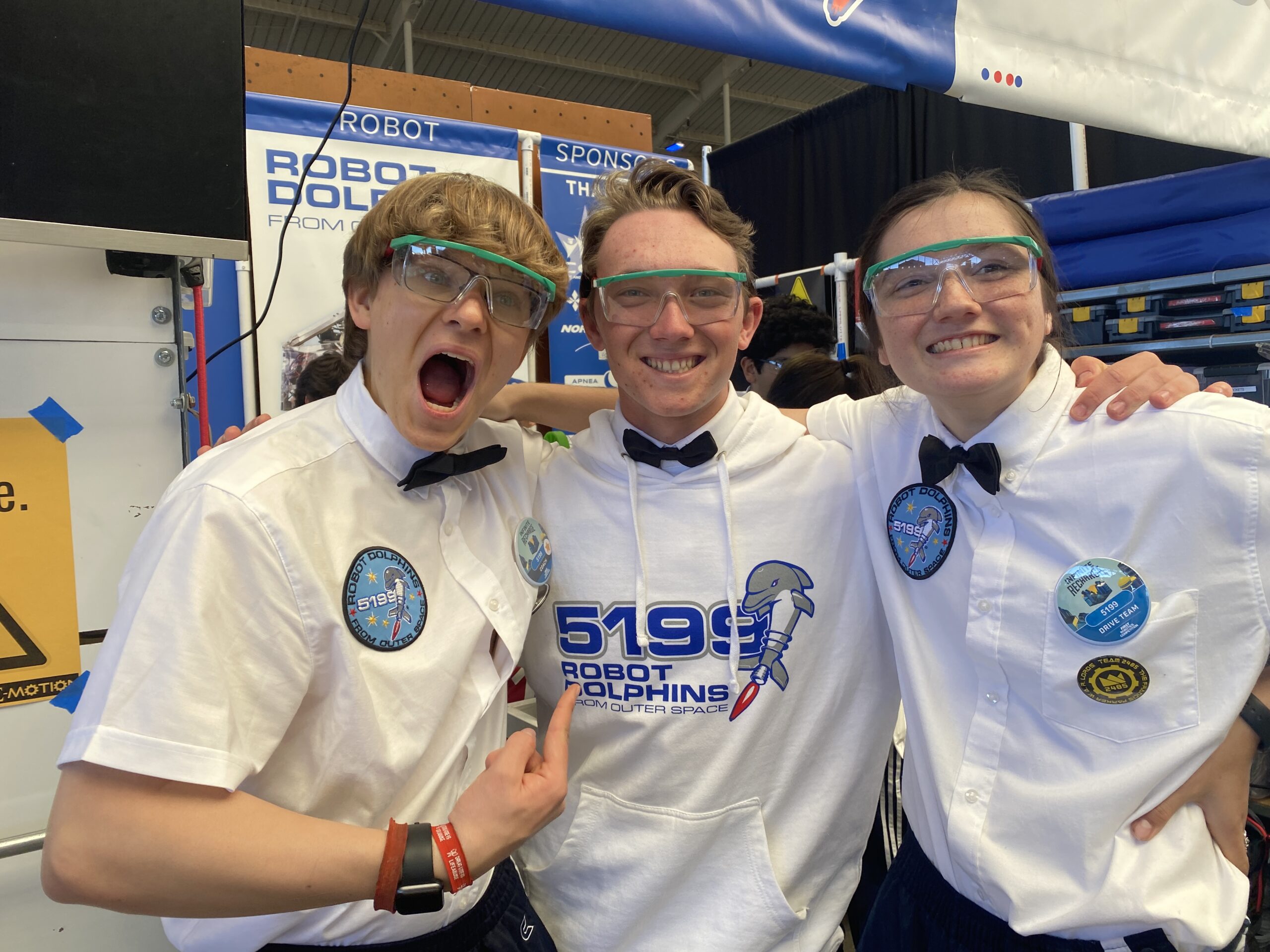 Fallon, a four-year team member, said when he joined, the team worked out of a teammate's garage.
"We had only two drills and duct-taped work spaces," he said.
From those beginnings, Team 5199 climbed to be a regional power, despite going up against teams with much larger budgets and backing from groups and companies such as NASA and Google.
Team 5199 now has a spacious work room on campus, laser tools and multiple 3D printers for use, and is developing a full curriculum.
"We've reached new heights, absolutely," Fallon said.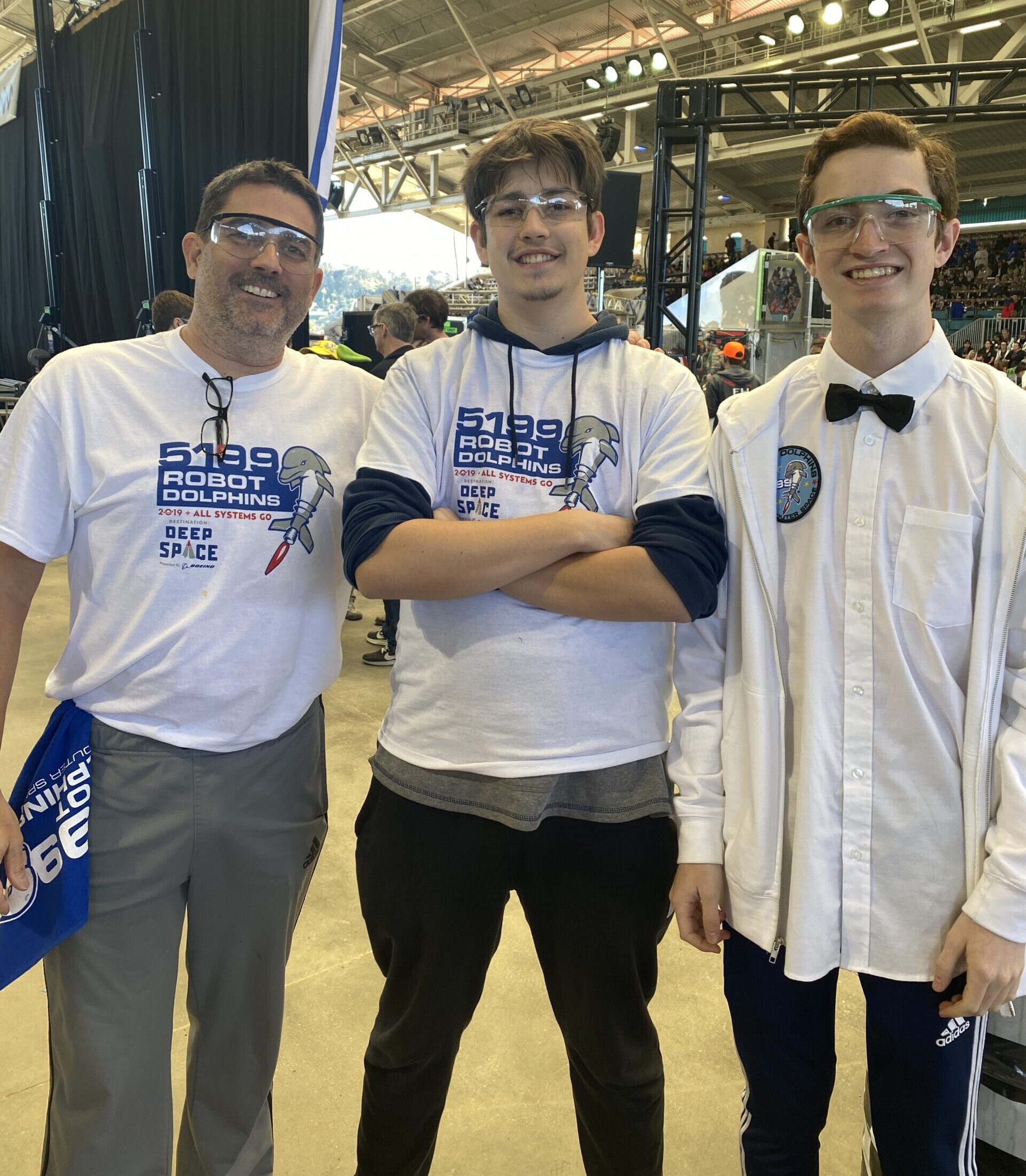 More CUSD Insider stories about the Robot Dolphins: 
Following a successful year, Robot Dolphins Robotics Team prepares for high school robotics competition 
Districtwide High School Robotics Competition Team has Most Successful Season to Date
Innovation Showcase provides educational fun, from robots to bearded dragons