By Lou Ponsi 
Heading into the CIF Southern Section finals this Saturday at Mt. San Antonio College, Dana Hills High School boys' cross country runner Jai Dawson will look to help the Dolphins place high as a team and perhaps improve on his season-best time of 14 minutes, 34.4 seconds, which he clocked at the South Coast League Finals on Nov. 4 at Irvine Regional Park.
One week prior, Dawson finished first in the Division 1-2 Varsity race at the prestigious Mt. SAC Cross Country Invitational.
And on Oct. 16, Dawson won the Varsity Sweepstakes race at the Orange County Championships at Oak Canyon Park in Silverado, finishing just ahead of Aliso Niguel's Brennan Foody.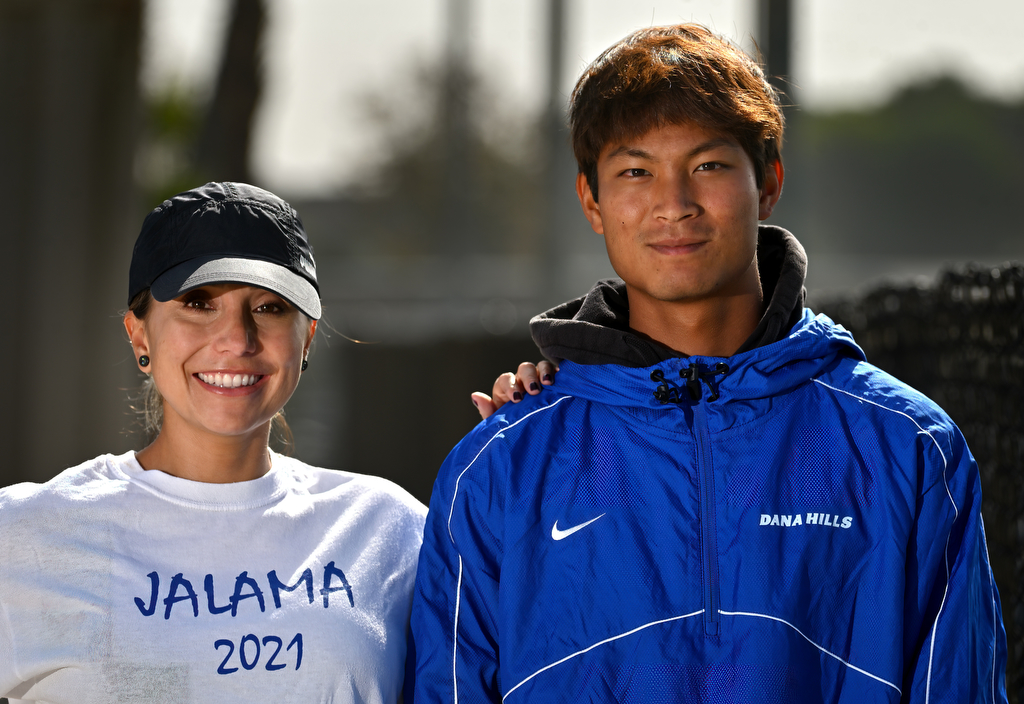 Dawson, who has yet to match the personal best time of 14 minutes, 17.2 seconds he set as a sophomore, said that could happen this Saturday.
"I feel like my best race to come is going to be CIF finals and state," Dawson said. "I've been running heavy up until league finals. Once we hit CIF finals and state, we lessen the training and I get rested for these races."
Dana Hills cross country coach Sandy Mesa said Dawson is constantly pushing himself to get better.
Many Dolphins runners want to go on training runs with Dawson to get better themselves, Mesa said.
"Jai is an incredibly talented runner," Mesa said. "I've been sharing with the guys that if it isn't challenging, it's not going to change you. So, every day, you are out challenging yourself to do better than the day before. The team sees that in Jai. They are striving to keep up with him to make themselves better."
Dawson grew up in New Zealand, in the countryside town of Kerikeri, a town of about 7,000 that he describes as being "super relaxed," with no tall buildings or stoplights, a town where he could run barefoot.
Wanting better educational opportunities, Dawson moved to the United States during the second half of his freshman year, just in time for track season.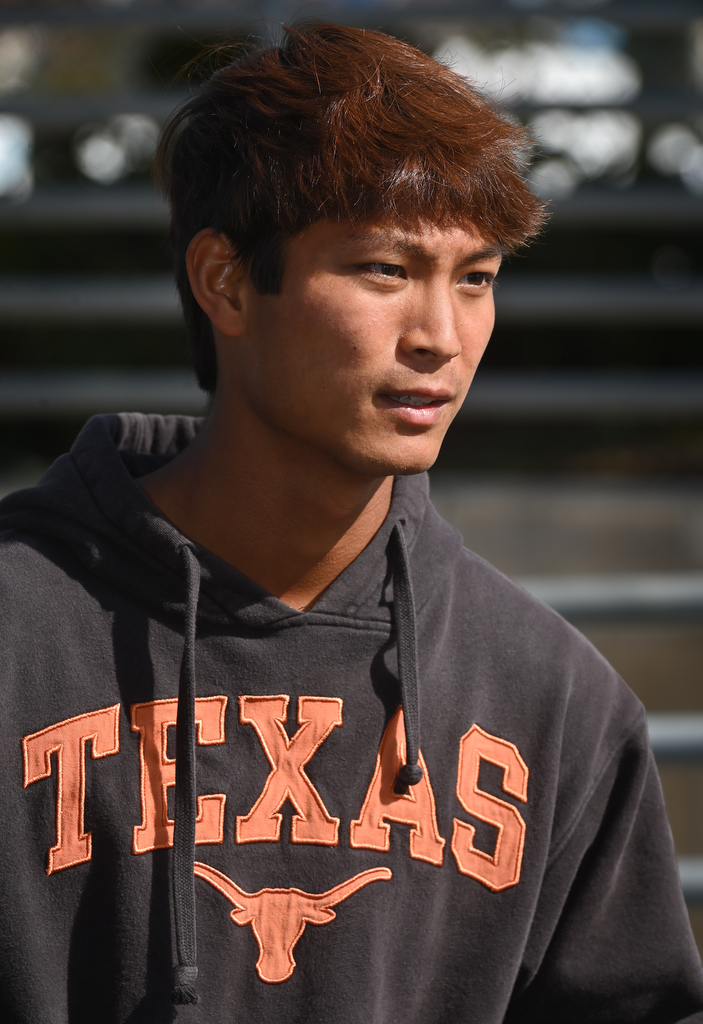 Dawson has run track at Dana Hills High every year since coming to the United States, but didn't start cross country until he was a sophomore.
One of his teammates that first cross country season was Carrik Denker, a runner who now competes for UC Berkeley.
"Sophomore year was great," Dawson said. "I had Carrick Denker as kind of my mentor. He was just about everything you could look for, understanding that he was running for himself but also for the team and that really motivated me because knowing that someone has my interest in the game too is a great motivator."
Dawson also became aware of the accomplishments of former Dolphin standouts Simon Fuller (2018), Jack Landgraf (2017), and others who had stellar high school careers.
Now, Dawson is expected to be the example for younger Dolphin runners.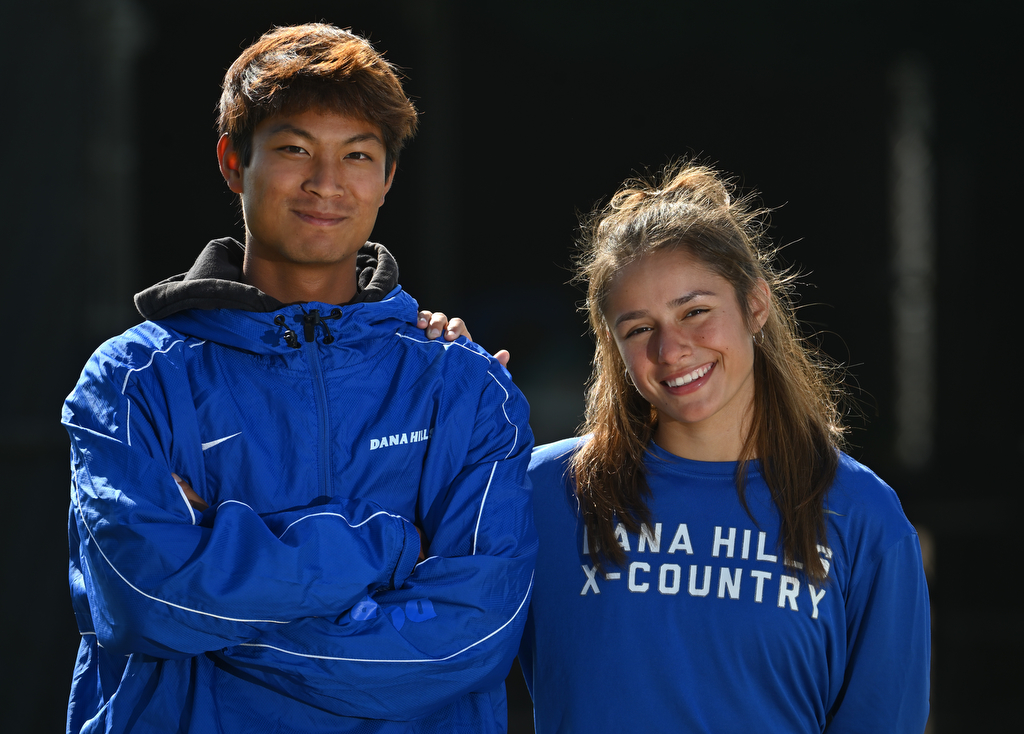 "Part of it is focusing on myself and then the other part is trying to get these young guys motivated," he said. "I want them to understand more of the weight that the Dana name holds rather than the individual title. If you run for something greater than yourself rather than the individual title, the greatness is just going to come. That is what the Dana name provides."
It's a given that running will play a big part in his own future.
As of now, Dawson is considering either UCLA or the Naval Academy.
The second option would help him reach his long term goal of being a U.S. Navy SEAL.
I want to serve," Dawson said. "That is my main goal. I think what ultimately will make up my mind is which one will offer me a better chance of achieving my goals. If one of them is going to provide me with a better, easier route, that's where I'm going to have to go."