The Capistrano Unified Robotics Team 5199, also known as the Robot Dolphins from Outer Space, is raring to go.
After four banner wins last year marking the team as one of the top in the state, the Dolphins are beginning to build a robot that will compete in several contests, starting with competitions in Del Mar in February and Ventura in March.
The season kick-off took place Jan. 4 with a video release of the upcoming competition themes and challenges for the FIRST Robotics Competition (FIRST is an acronym of For Inspiration and Recognition of Science and Technology).
"Everyone around the world waits for that stream and then starts designing their robot," said Lead Mentor Rick Jung.
Robot Dolphins team members must now build a robot that can successfully complete several tasks including shooting balls, turning a wheel, and more.
"It's very intense," Jung said. "For two months we'll be working every day."
The season runs through April, culminating in a world championship event.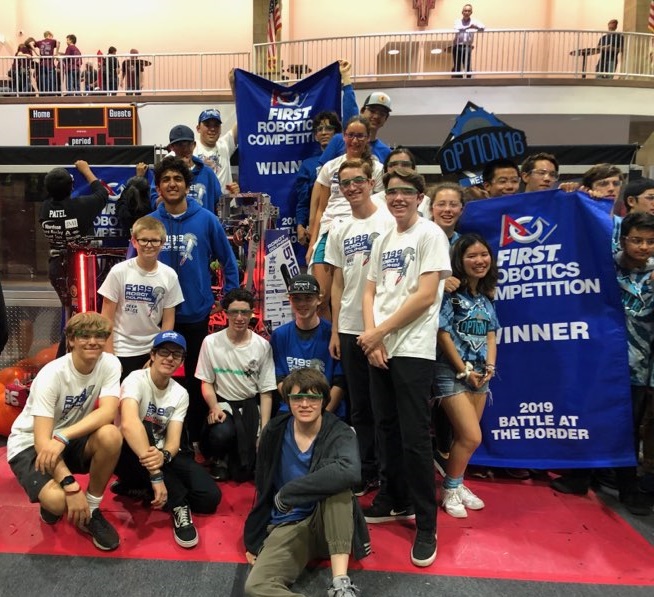 Last year, the team took first place at the Los Angeles Regionals FIRST Robotics Competition and at the Ventura regional competition. The team placed second in their division and were ranked one of the best in SoCal at the Robotics World Championship in Houston, Texas.
Robotics programs teach students a host of real-world and career skills, and helps them build relationships with their own team and with robotics teams from around the state and nation.
"It gives you a network, like being in a sport," Jung said. "They call it a sport of the mind."
"Students learn problem solving, they learn engineering principles for mechanics, electronics, programming," Jung said. "(There are) a lot of leadership positions, group strategy, build, fabrication, marketing, all that, so there's a role for everyone… When they get to the university level they have more advanced knowledge and first year engineering classes are a breeze for them."
The team includes students from Aliso Niguel High School, Capistrano Valley High School, Dana Hills High School, San Clemente High School, San Juan Hills High School, and Tesoro High School. The team also includes students from Laguna Beach High School, which is in the Laguna Beach Unified School District.
"The program is getting very popular now," Jung said of FIRST. "It's the standardized top STEM program at the high school level."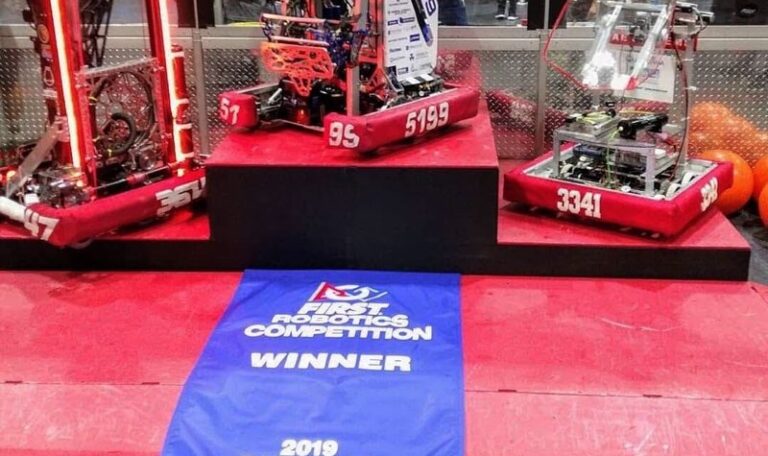 In addition, the Robot Dolphins will be demonstrating their robotics prowess at the district's Innovation Showcases in January and February.
The Innovation Showcases give students and parents a chance to see all the ways science, technology, engineering, art, and math are encouraged and supported. In addition to the robotics team demonstration, the events will include an elementary maker challenge prototype showcase; exhibits from elementary, middle, and high schools; a Sphero demonstration; and hands-on activities provided by community partners such as the Discovery Cube, Child Creativity Lab, Inside the Outdoors and Crystal Cove Conservancy. Breakout sessions will be held on Career Technical Education and Career Advantage, Futureology College and Career Counseling, and other supports for college and career education.
The first showcase will be held from 6-8 p.m. Jan. 27 at Capistrano Valley High School, 26301 Via Escolar, Mission Viejo, CA 92692.
Another Innovation Showcase will be held from 6-8 p.m. Feb. 10 at San Clemente High School, 700 Avenida Pico, San Clemente, CA 92673.
Learn more about STEAM opportunities, as well as Career Technical Education, during a Capistrano Unified webinar at 11 a.m. Jan. 16. Register for the webinar here.
Capistrano Unified robotics programs are offered in partnership with College and Career Advantage. Click here for more information.