By Cindy Arora
After graduating from Las Flores Middle School, Sania Sanghani and Suki Chandok faced a summer unlike any other.
But pandemic or not – the soon-to-be high school freshmen were told by their parents to 'find something productive' to do.
Sania, 14, who helped tutor her younger sister, was encouraged by her mom to offer this service to neighborhood kids who were looking for activities to keep them busy over the summer.
By the end of the day, Sania had created a website and recruited her best friend to spearhead the launch of their new tutoring business that would be not-for-profit.
"Suki and I decided we wanted to do this out of kindness more than profit. We wanted to do it for underprivileged kids who needed extra help," Sania said.
The two friends, who met while playing basketball, are both from India and have individually spent summers abroad visiting family and volunteering. Here they both experienced the importance of philanthropy and how it can make a difference.
This was the direction they wanted for their own business.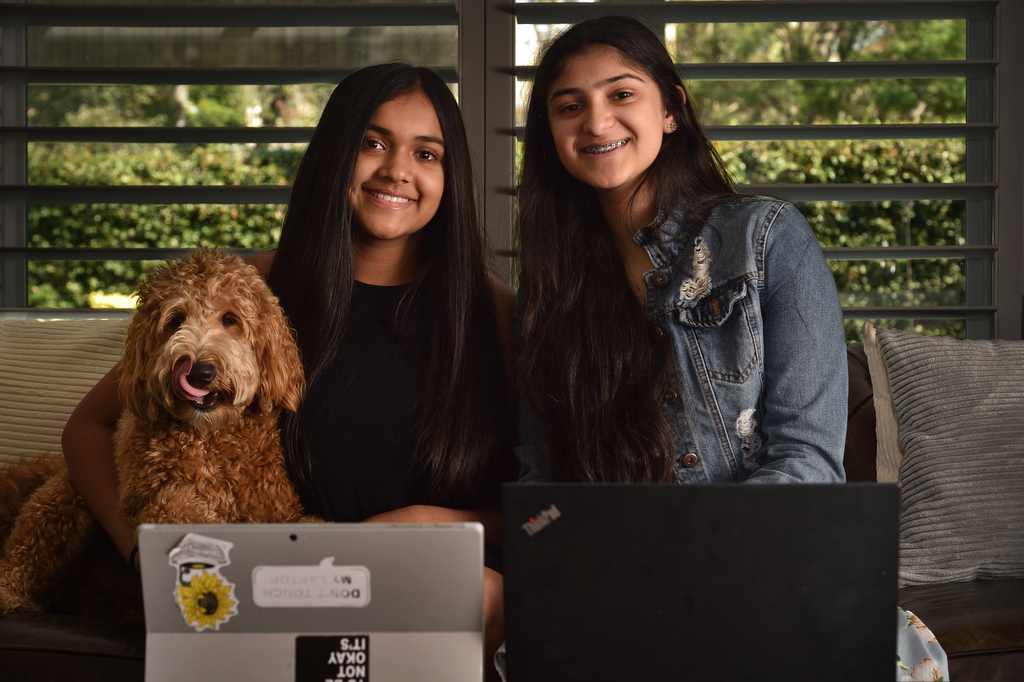 They decided to charge $5 per session and offered kids help with math, creative writing, speech and debate and introduction to Spanish. With their own recent experience as students in distance learning, Sanghani and Chandok were already connected to all the sites needed to create a virtual classroom.
The two tutors uploaded assignments, put together Google Meets, Google Classes and offered free tools for their students.
Once they were ready, their parents helped by posting information on social media channels from Nextdoor to Whatsapp, Instagram to Facebook.
The response was overwhelming.
"It was a little stressful," said Chandok. "But we also felt really proud of ourselves. It has been very humbling. I love giving back, serving my community and helping others."
The tutoring business in its peak had about 40 kids enrolled. Sania and Suki split up the courses based on grade level, which ranged from 1st to 6th grade. They came up with incentives for the students, from candy to fidget spinners to slime, to keep kids motivated and engaged.
Their virtual classrooms were often lively, filled with educational games and a chance to connect with the kids who were fun to be around.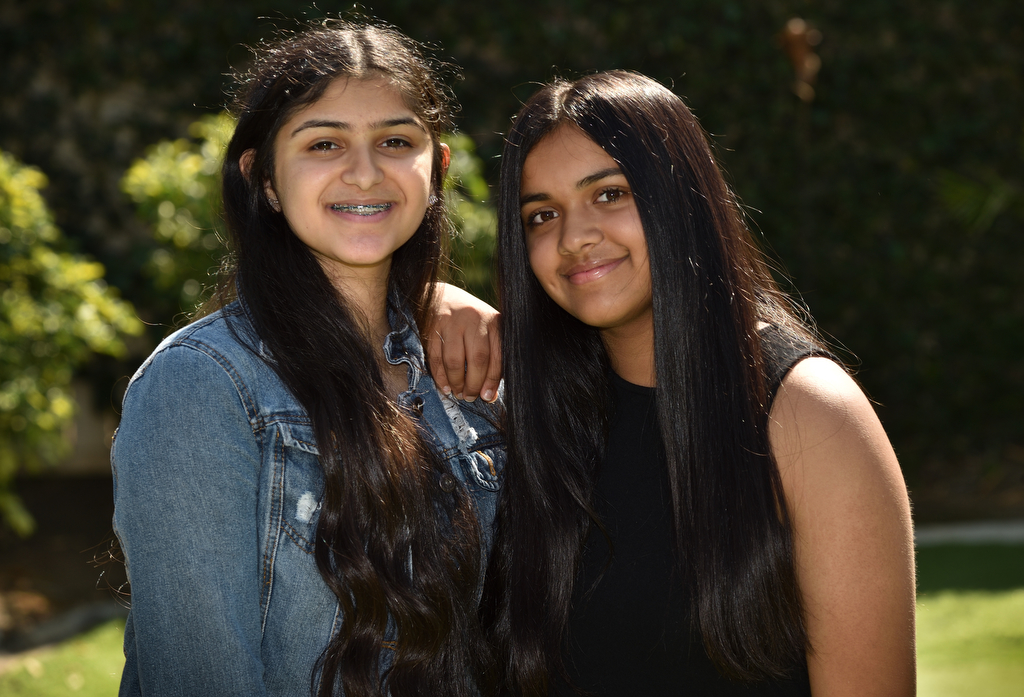 "I think because we are close in age with them, it has been easier to connect with them," said Chandok. "Sania and I liked talking to them, just asking them about their day."
Parents who enrolled their kids were thrilled by the impact made with their kids over the summer season.
"Amazing. I am really proud of you for the positive impact you've made on these kids and the community. Your dedication, commitment and perseverance was phenomenal. Jai & Rianna absolutely enjoyed your classes. Keep up the good work. You are an inspiration. Good luck with high school.," said Shreya, mom of Rianna (7 years) and Jai (11 years).
As Sania and Suki start their first year as freshmen at Tesoro High School, the tutoring program will be placed on hold as the girls focus on their studies.
In the process, they will prepare for upcoming holiday breaks, which is when they can offer tutoring services again.
Sania's mom, Paulomi Shah, plans to gather the paperwork they need to become a bona fide nonprofit.
"Sania is very organized — not so organized in her bedroom — but everywhere else she is," said Paulomi with a laugh. "I've been impressed with everything she and Suki have been able to do. I give a lot of credit to their teachers who they watched and learned everything from."