By Greg Mellen
When sports events return to high school campuses, students and fans at Tesoro High will have a couple of new sparkly gems in their basket.
At the football stadium, the bold red capital "T" will stand out at midfield against a vibrant green backdrop. And nearby will be the first-in-the-district on-campus outdoor beach volleyball court, thanks in large part to a campaign by school boosters.
The life of an artificial field is generally 10 to 15 years, or longer if well maintained, and Tesoro, which opened in 2001, was due.
According to officials, Tesoro's field was becoming "matted down," and showing its age. By contrast, the new textured surface pops in color and vibrancy.
"You can tell the difference by looking at it, but you can really tell by stepping on it," said John Forney, chief facilities officer for the district. "It's like night and day."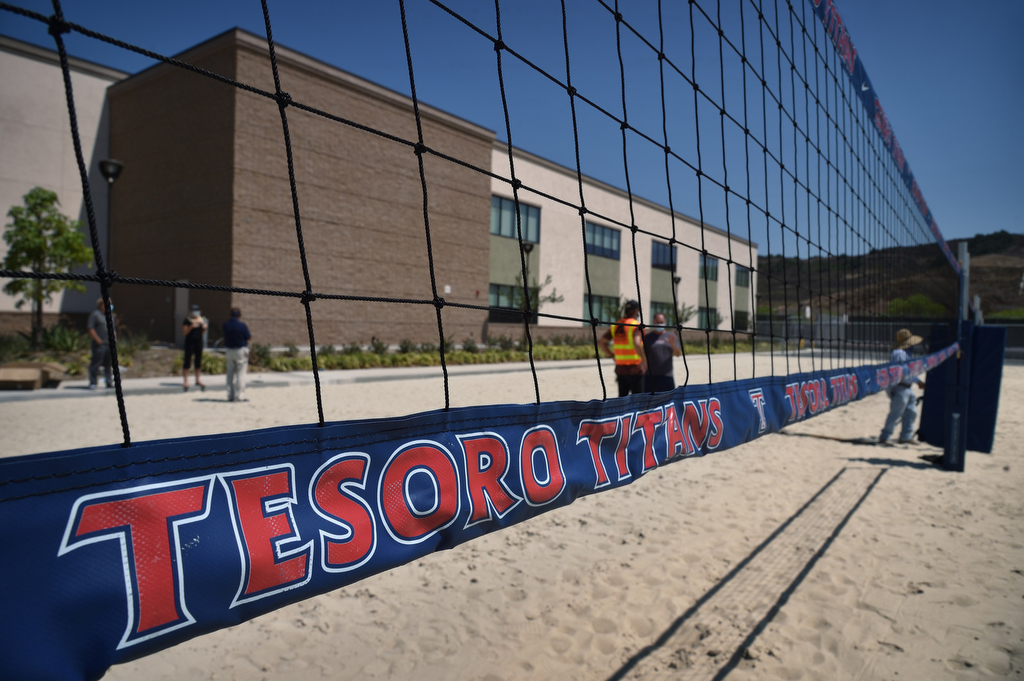 In picking its new rugs, the district went old-school, choosing AstroTurf, which invented the surface 55 years ago and remains among the industry leaders.
The company takes its name from the Houston Astrodome, where it unveiled the then revolutionary surface in the world's first multi-purpose domed stadium in 1965.
Forney said the product choice "came about by looking at the specs and what coaches were interested in."
The final and most important validation came from the athletes, who, Forney said, love it.
"They're all excited to start using it," he said.
The Capistrano Unified School District recently allowed sports teams to begin training outdoors, although only 50 players are allowed on the stadium field at a time.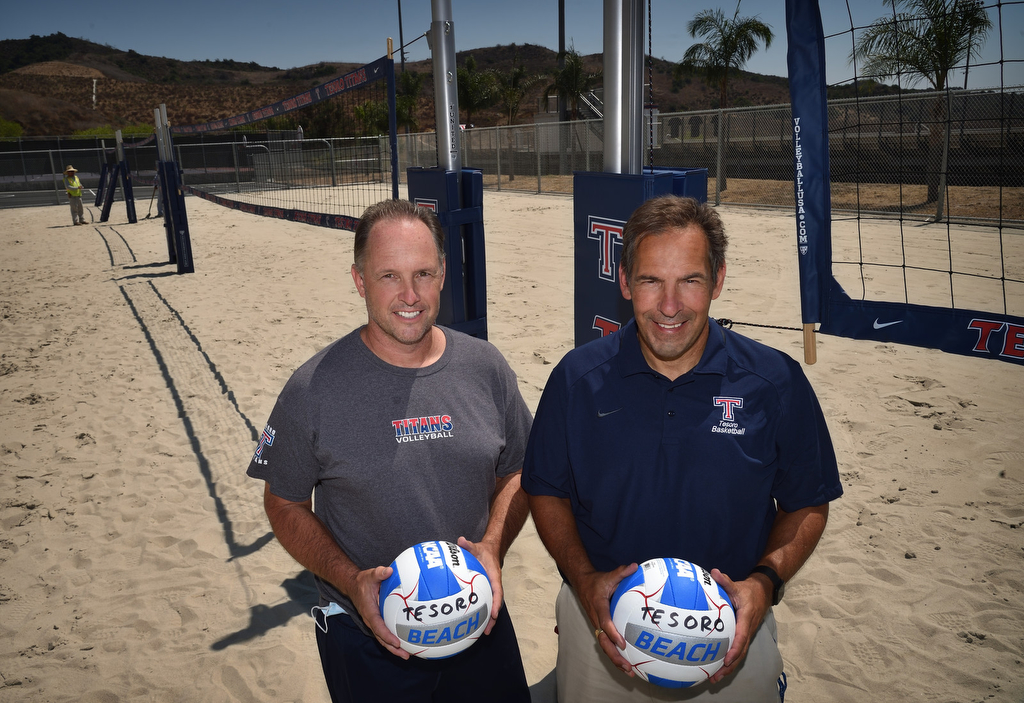 Artificial turf technology has gone through several generational changes over the years, from development of longer, softer synthetic fibers, to methods to soften impacts, including the use of rubber or similar infill and sand, which also mitigate heat build up on the field,
Although debate still lingers about the effects of turf on knees and joints, as well as possible carcinogens in infill, Forney said all these elements were studied before the decision was made to replace the district's fields.
Daniel Clem, director of TELACU construction, which oversaw the projects, is a former soccer player and said he would have "no qualms," about himself or his kids playing on the field.
While nothing man-made can yet replace the splendor of the grass on a well-manicured field, in water-starved Southern California, properly tending a field is no mean feat. Experts estimate it takes a million gallons a year to adequately hydrate a field. And after installation, unlike on natural surfaces, upkeep and maintenance on artificial turf are minimal.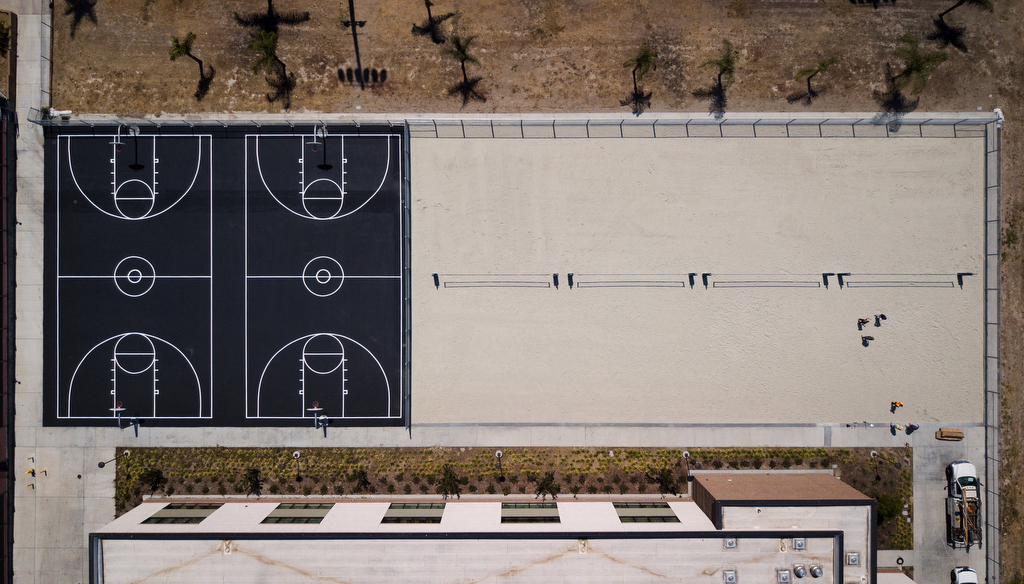 And after it does rain, with the filtration systems and a quick wipe, synthetic fields are ready to use and won't get torn up by cleats.
"You get a lot more use," Clem said of the field, which will also be used for graduation ceremonies.
As exciting as the new field is, the volleyball pit is a special and long-awaited treat. Beach volleyball is a Southern California creation and tradition. Orange County legends Karch Kiraly and Misty May brought beach volleyball to the national stage in the Olympics and since the NCAA adopted the sport in 2012, it has taken off.
Tesoro and its volleyball boosters in 2016 announced the building of the facility for the school, which is more than 10 miles from the closest beaches.
Boosters undertook raising the bulk of the $350,000 for the facility, which features four courts, measures 172 by 90 feet and is located off the upper side of the football stadium.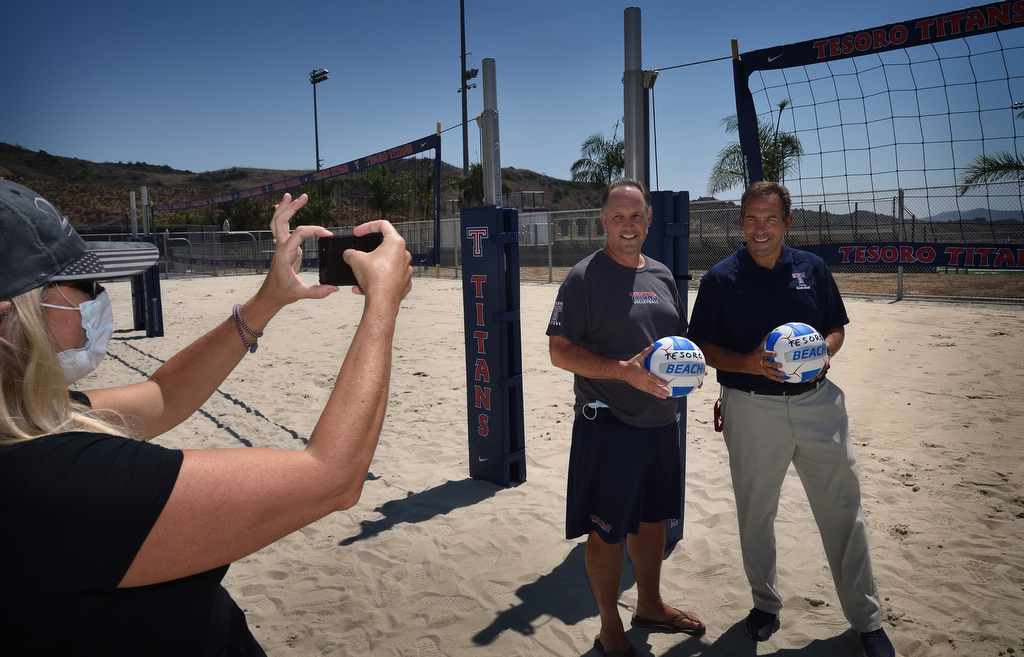 "It was a big collaborative effort," Forney said. "There's not a lot of sand in South County. With our limited funding and our needs, it took a lot of fundraising."
The first load of sand arrived at 7:06 a.m., on August 17, and Tesoro Beach, as it's being called, became a reality.
Now that other schools have seen the beautiful expanse of the area's newest "beach," Forney said, they are lining up to discuss similar projects.
For Clem, whose company is also building STEM and STEAM buildings at Aliso Niguel High and Newhart Middle School, installing sports facilities holds a special place.
Soon fans can look forward to when crowds will return to the stadiums and facilities and cheer when the football team bursts through the fog tunnel before a game onto the bright field.