By Greg Mellen
"Words matter" is the mantra at Carl Hankey K-8 Academy, says Principal Dana Aguilera.
"When you say hello to someone, that makes their day," she said.
So, it made sense that the school jumped in with both feet to be part of the national "Start With Hello," program created by the Sandy Hook Promise nonprofit group. In support of the Hello campaign, daily activities and projects were organized to foster the goal of inclusion and connection among students.
"We want everyone to feel included and welcome," said members of the elementary school's HAWKS student group, which ran point on activities on the elementary school side.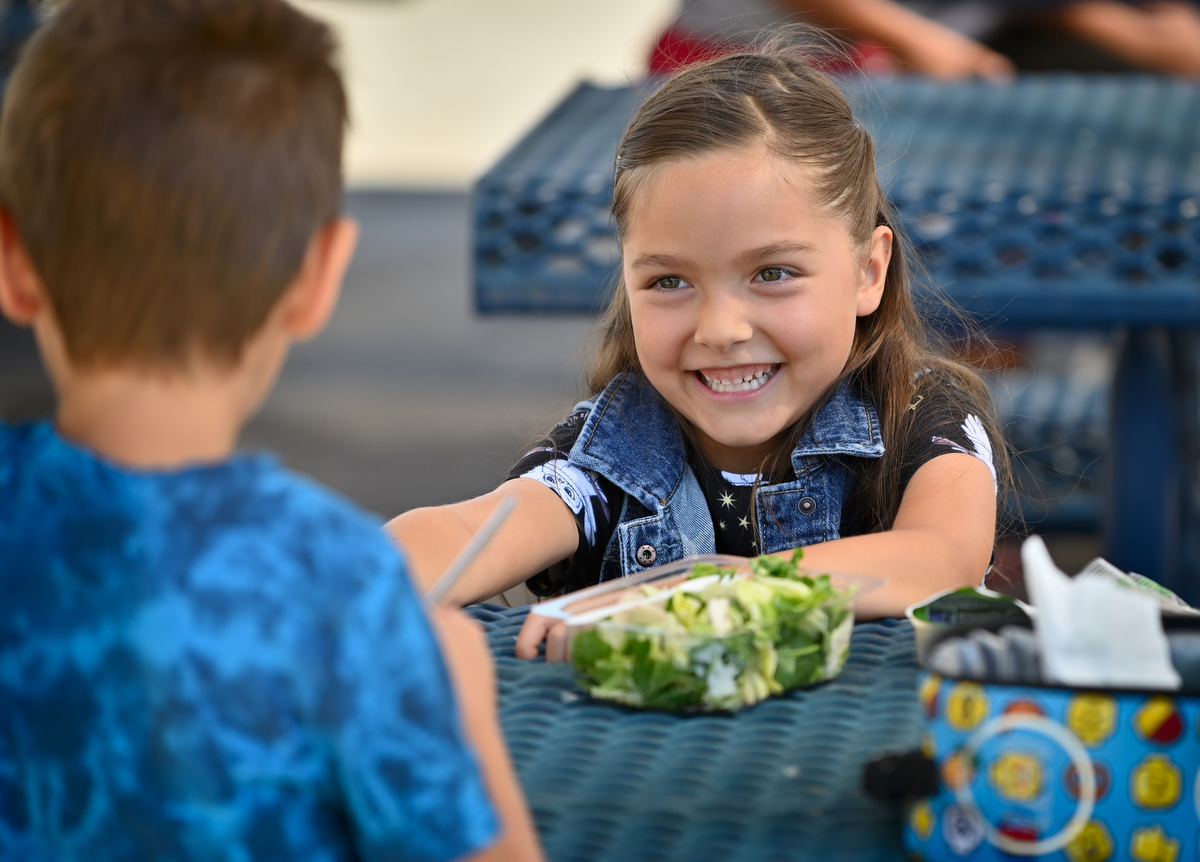 On the junior high side of the school, the Associated Student Body organized activities.
Fourth grader Ireland Rudd came up with the idea of a HELLO acronym, with each letter corresponding to an activity for a day in the week. As a result, Monday was Hello Day, with students wearing "Hello My Name Is" tags.
On Thursday, the main activity was at lunch, where kids from different classes and age groups were seated with students from other classrooms and of different ages to foster friendship and conversation.
At one table, Ethan Montes, Arsshan Bodhanwala, and Jesse Martinez from teacher Amy Wood's class sat with Daelyn Rudd, Jordyn Hartley, and Ava Rodriguez from Amanda Chambers' class.
"I've seen all of you, but I didn't know you," Daelyn said to the students on the other side of the table.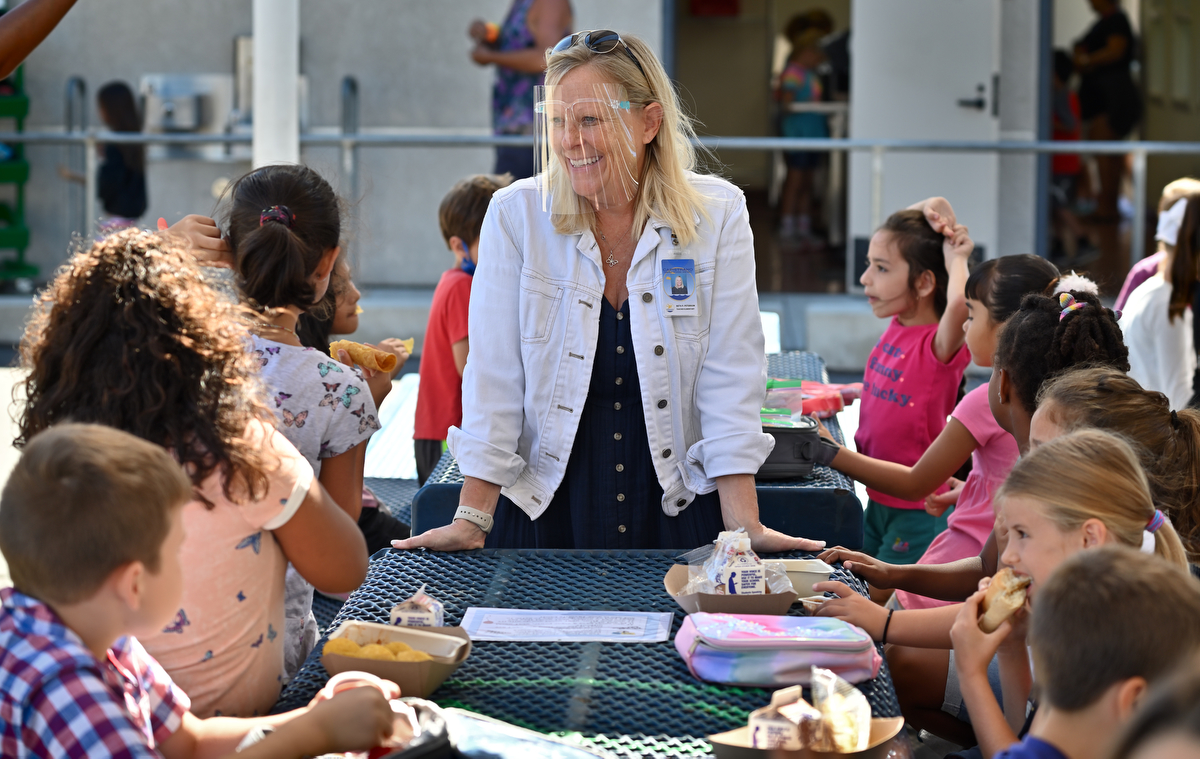 To help spur conversations, cards with suggested topics were provided. One question was "What would you do with $100?" This prompted answers such as "Buy a house," and "Buy a yacht." One boy stumped the principal when he said he would buy a "Bugatti," referring to the high-end European sports car. Two tables agreed to pool their money to buy a house and a yacht.
Aguilera said children of different ages were able to make connections though common experiences, such as owning dogs.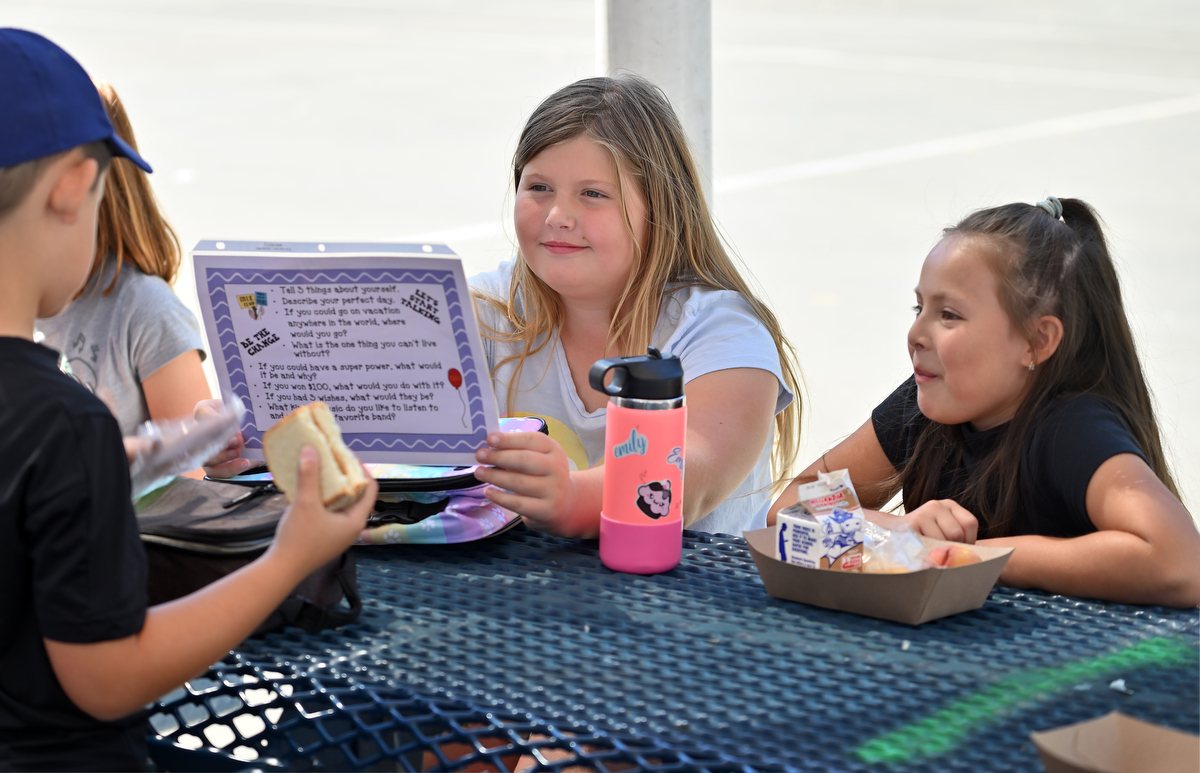 During the week, students were greeted by first-responders and city hall representatives before school.
"We had the mayor come to our class," said Ava Burgos, a member of the Hawks.
Asked about favorite activities, Alexander Bogg said, "I'm looking forward to the activities on Friday."
That's O for organized cooperative activities, if you're keeping score. Bogg said his mother was going to teach kids how to make origami flowers.
Children also learned to say hello in different languages (the first L) including English, Spanish, Chinese, Farsi, French, Arabic, Hawaiian, and Khmer.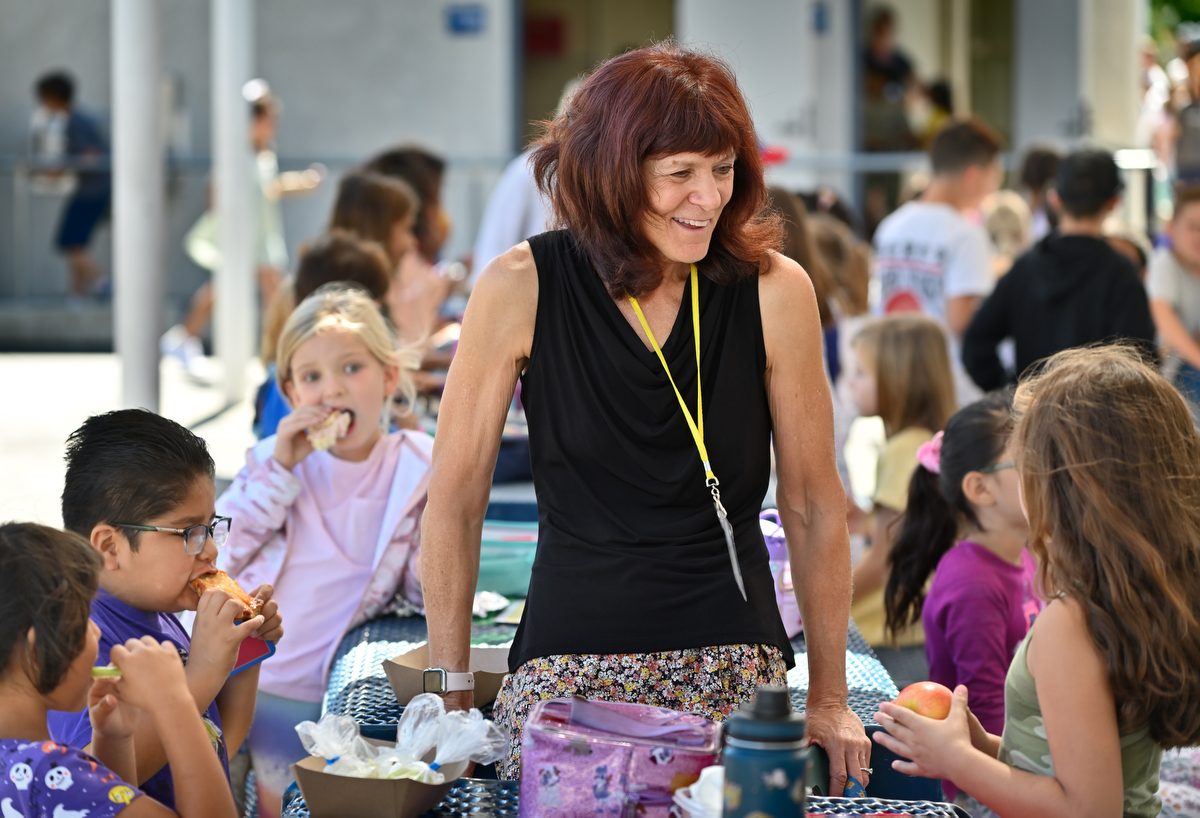 Sandy Hook Promise, a nonprofit founded by families who lost loved ones during the Sandy Hook Elementary School killings on December 14, 2012, offers a variety of free programs to curb school violence. They come complete with activity suggestions, storybooks, videos and lesson plans, with the goal of "teaching empathy and empowering students to end social isolation by following three easy steps."
Students and teachers learn how to recognize loneliness and isolation, ways to reach out, and how to break the ice and strike up a conversation. An estimated 2 million students participated in "Start With Hello" Week.
"Students are the eyes and ears of their schools," read a statement by Nicole Hockley, co-founder and CEO of Sandy Hook Promise and mother of Dylan, who was killed in the Sandy Hook tragedy.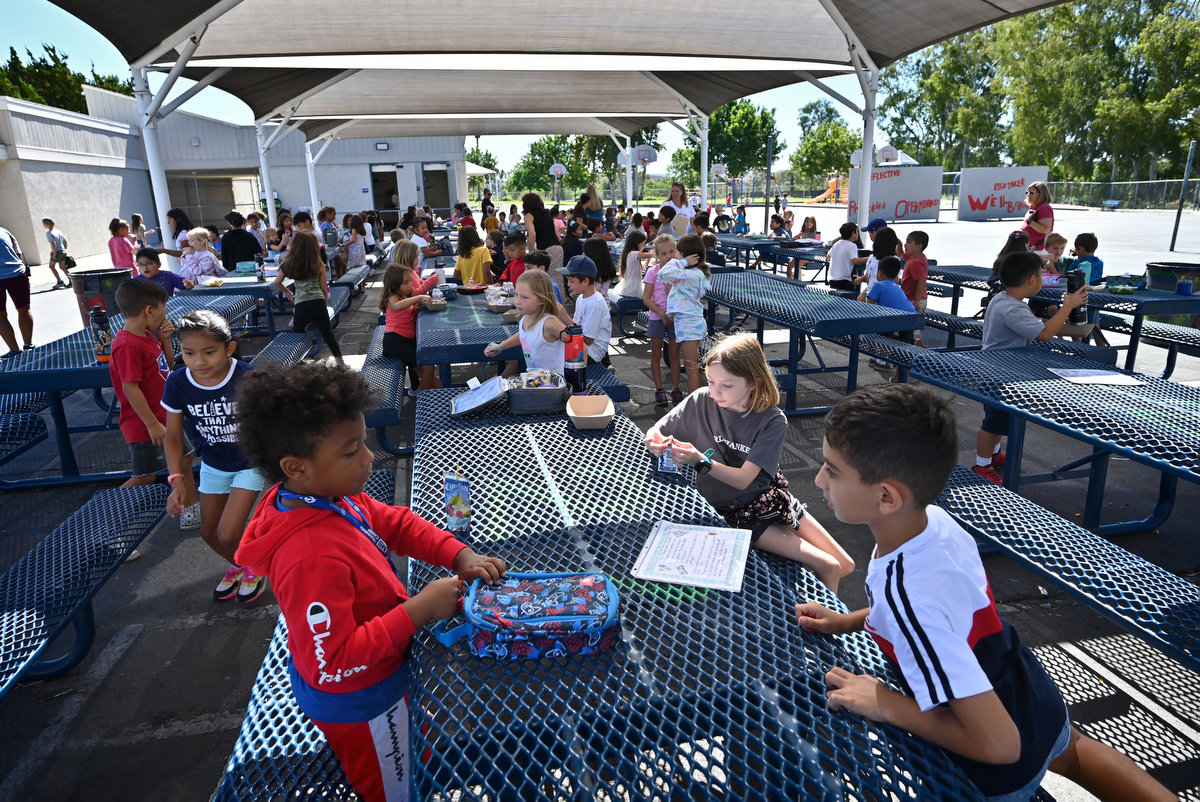 According to the group's literature, "Start with Hello Week focuses on empowering students to 'know the signs' and uniting all people who value the protection of children. We can take meaningful actions in schools, homes, and communities to prevent gun violence and stop the tragic loss of life."
Law enforcement leaders agree that nearly every instance of school violence is preceded by clues and warning signs, ranging from bullying to isolation to verbal or written threats of violence. Recognizing those can be the catalyst needed to get help for someone and avert tragedy.
Hankey, which participated in Hello programs before the pandemic, was a particularly appropriate school to host such an event, according to Aguilera. Designated as an International Baccalaureate World School, Hankey's values mirror those of the campaign, such as "caring, communicating and inclusion," according to Aguilera.