By Elysse James
Experts are learning the more teaching, nurturing, and support that children receive at a younger age can help them be healthier and happier when they get older.
With that in mind, Capistrano Unified has been expanding its preschool and doubling its transitional kindergarten classrooms so that all students have a chance to build a strong foundation for future learning through the district's high-quality programs.
"We believe in having a high-quality nurturing, supportive learning environment," said Lauren Pattullo, Director of Early Childhood, General Education & Special Education Programs for Capistrano Unified and a former preschool special education teacher. "We believe in the whole-child approach, so fostering growth in all different areas of development."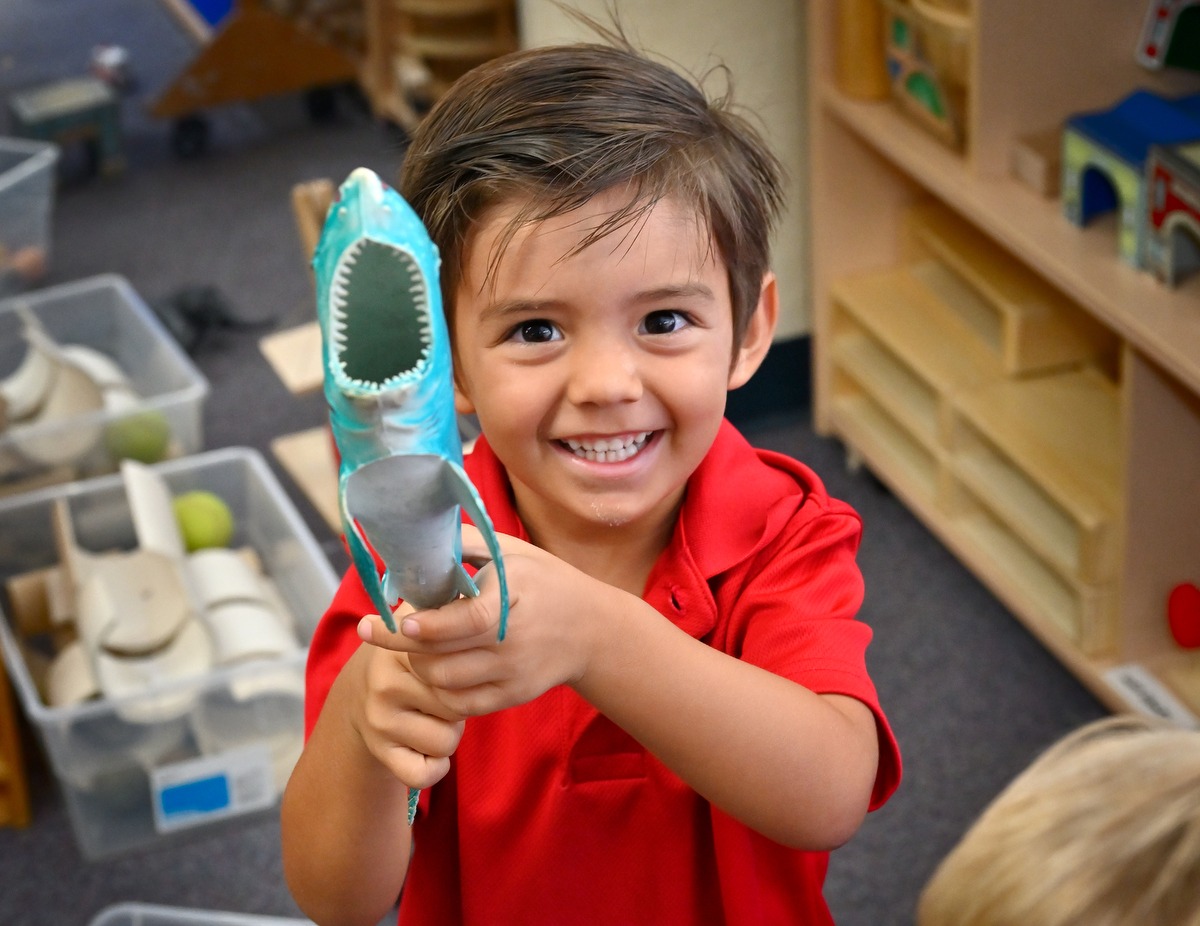 Students attending preschool or transitional kindergarten in Capistrano Unified learn social-emotional skills such as self-regulation, sharing, and how to interact with others, as well as pre-academics, fine and gross motor development, communication and language development, and more.
"We really believe in partnering with our families, especially at this young age," Pattullo said. "We want to foster that relationship across home and school, for families to be part of their child's learning experience."
To that end, the district has launched a quarterly family newsletter with parental strategies for home and play, parent training, and more. CUSD also partners with resource organizations such as Help Me Grow Orange County, First 5 Orange County, and Kaiser Permanente to provide workshops and other opportunities for families.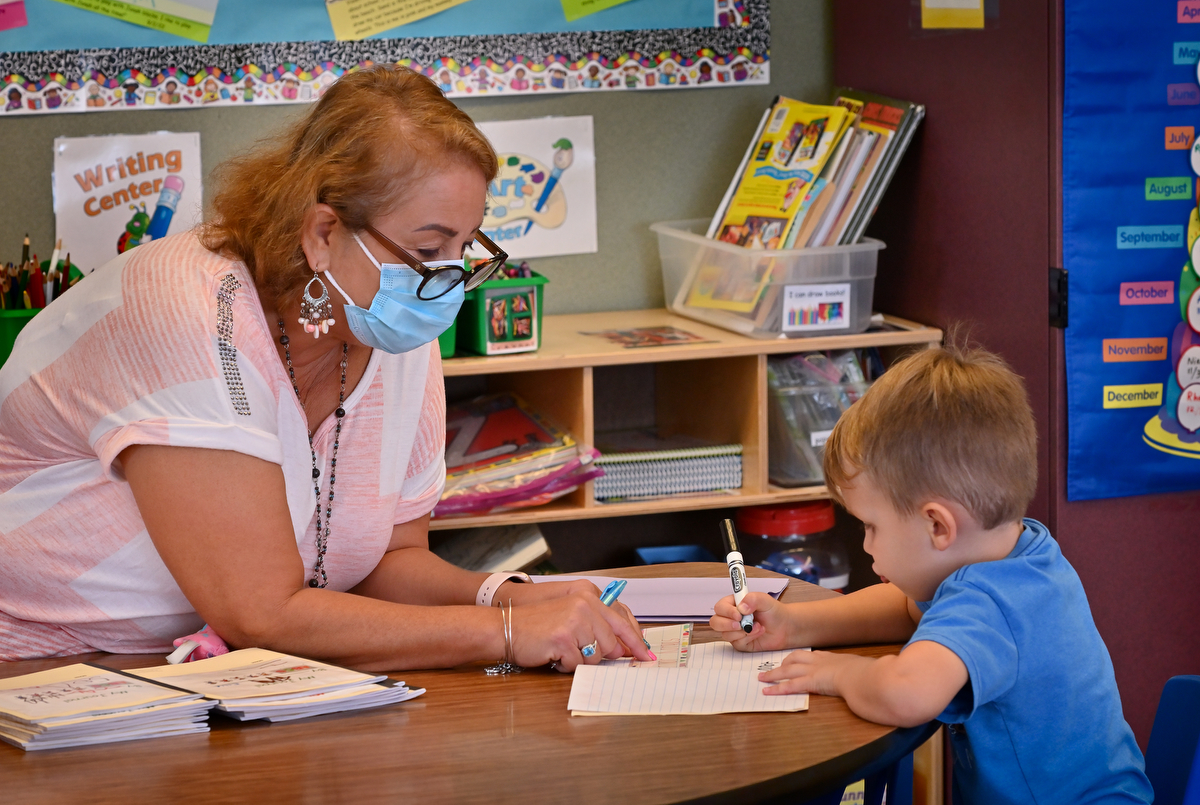 Capistrano Unified also has developed a family-needs assessment to assist in connecting families with other supports such as Medi-Cal or housing, information on earning a GED, and more.
"We really believe in supporting the family, not just the student," Pattullo said. "It's not just creating optimal learning environments at school, but about also creating those positive learning experiences at home. We want to all work together so young kids can have awesome experiences at a young age."
As of July, California expanded its free preschool and transitional kindergarten (TK) programs to ensure all children who turn 4 by June 1 can enroll in a TK program by the 2025-26 school year. The state is currently in a transition period, with more students eligible for TK each year. This year, children who will turn 4 between Sept. 2 and Feb. 2 are eligible, and the following year the eligibility will expand from Sept. 2 to April 2. This year, the district has 30 TK classrooms, up from 16 last year.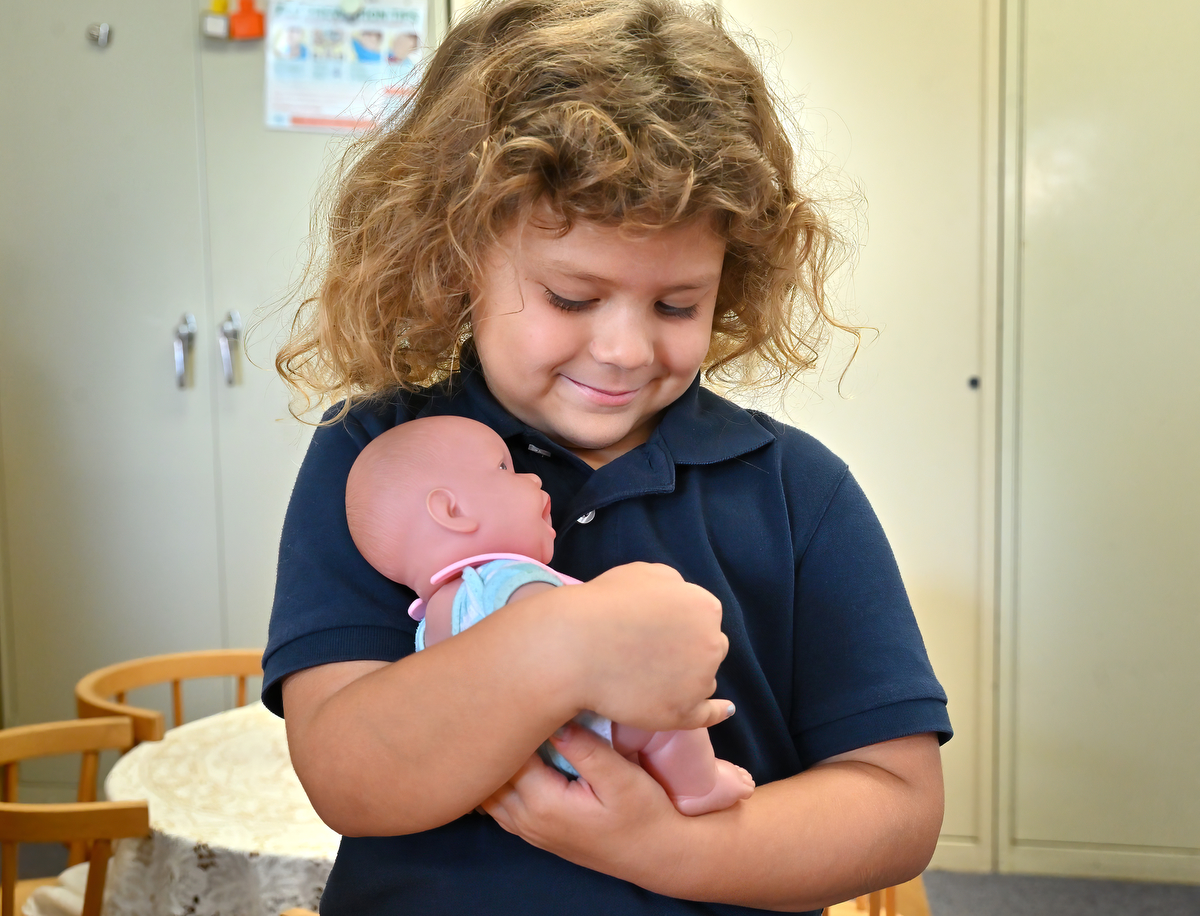 Teachers in the TK classrooms must have a valid permit and a TK-specific credential, as well as 24 units of early childhood education.
"We've been fortunate to have really great staff, so it's less transition for us because we have high-quality programs and high-quality teachers," Pattullo said.
Beyond TK, the state is also aiming to serve more children ages 3-4 through the state's preschool program, as well as tuition-based preschool and a preschool special education program. The state preschool program is free to eligible students — those who are a foster or homeless youth, at-risk, meet an income threshold, or have an Individualized Education Program (IEP).
The tuition-based program allows parents to choose whether their child attends two, three, or five days per week, while the state program requires a commitment of five days per week.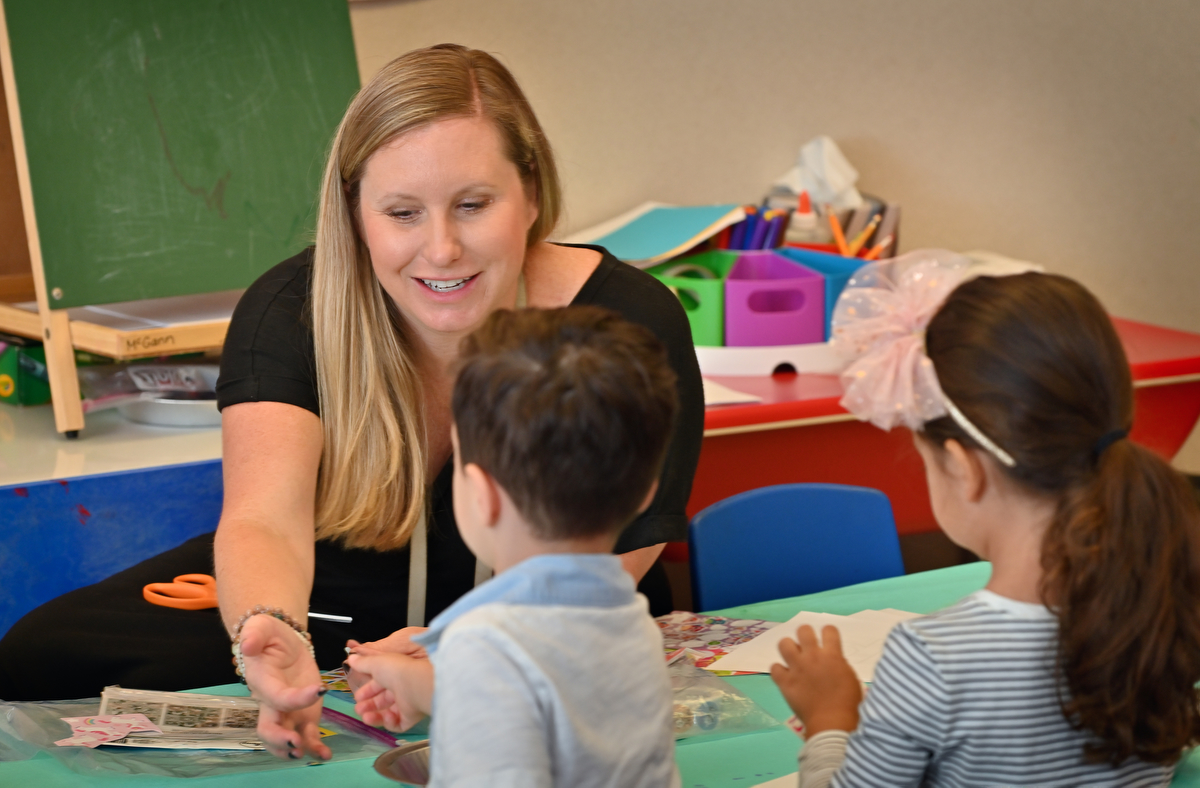 Families that participate in Capistrano Unified's preschool and TK program can see their children thrive in many areas, including social-emotional skills, motor skills, and pre-academics.
The social-emotional component includes teaching children to recognize their emotions and how to use coping strategies to learn to regulate themselves.
"At school you learn to be a member of your school community," Pattullo said. "Oftentimes that's teaching kids how to initiate socially with one another, and we teach conflict resolution skills, like what to do if you want a toy and someone else has it."
Motor skills include gross motor or full body movements such as running, jumping, skipping, walking backwards, and climbing, while fine motor skills include writing, cutting, gluing, and building with small blocks.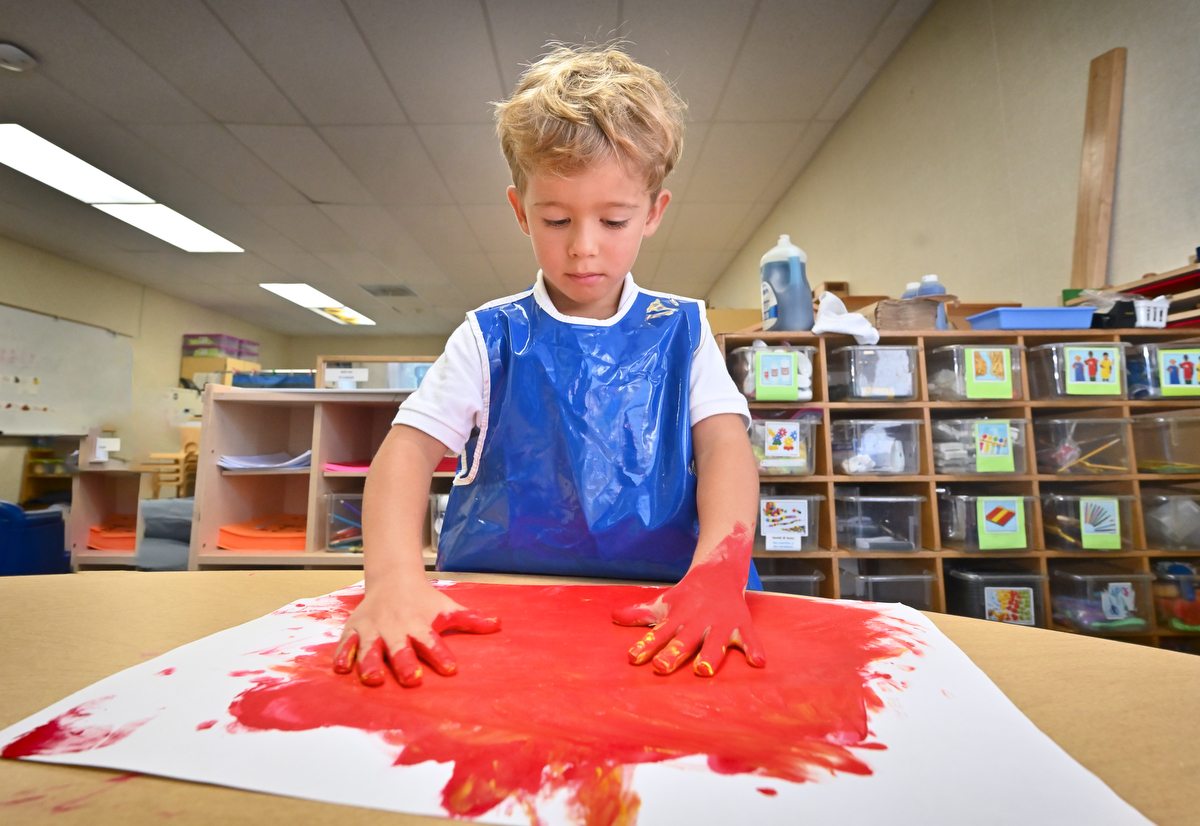 Pre-academics include letter sounds, letter names, rhyming, sorting, counting, patterns, and exposure to all these concepts.
"We do a lot of that teaching in natural ways," Pattullo said. "Play is predominantly how young kids learn, and it's the best way to learn because they are having fun and they are engaged."
A new curriculum being piloted this year includes conscious discipline, which is a way to look at children's behavior in a positive manner.
"Behavior is communicating something to us, and our job is to identify what they are telling us," Pattullo said. "Then we can teach a more appropriate way to communicate, or a regulation skill, such as stopping to take a deep breath before reacting."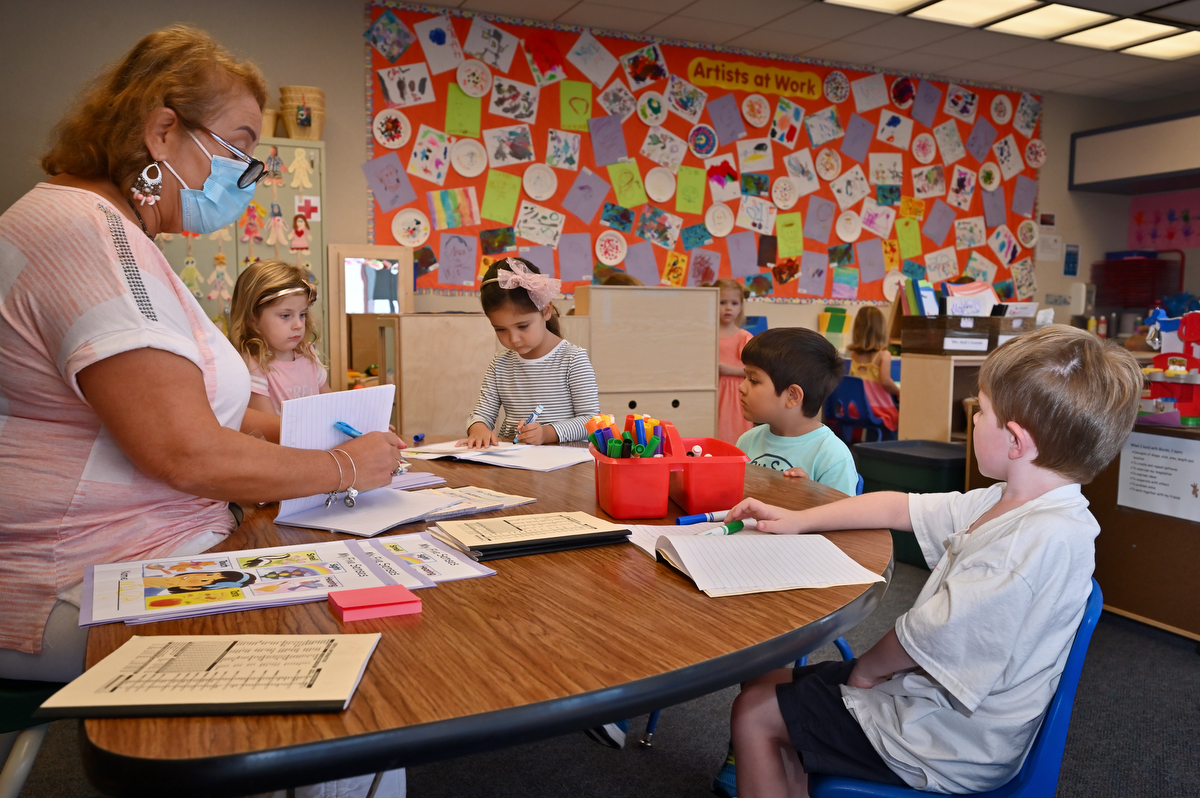 For example, she said, if a child has their toy taken away, a natural response might be to grab it back or react physically. The child has to learn to stop and process their emotion/reaction, take a deep breath, and react in a positive way, such as saying "I don't like it when you take my toy" or "Can I have my toy back please?"
"The reason I love this age the most is seeing those lightbulbs happen," Pattullo said. "Everything is so special for them. Everything is exciting and wonderful. It's a special age."