By Greg Mellen
As the COVID-19 pandemic deepens and home sheltering continues indefinitely, children and parents are seeking educational and family activities in which to engage, which may lead to a brave new world of learning and enrichment.
To that end, the Capistrano Unified School District has reached out to its STEAM (Science Technology, Engineering, Arts, and Math) partners to provide at-home programs for learning and fun.
Laura Schmidl, educational director of the Discovery Cube Orange County in Santa Ana, said we may be witnessing a sea change in the entire education system as organizations hustle to create new online learning opportunities.
"In a horrible way, we've found a great way to enter a new phase of education," she said.
Companies and groups such as the Child Creativity Lab, Crystal Cove, Inside the Outdoors and the Discovery Cube have all created online experiences and education to replace what was once only offered on field trips, in innovation labs and at community events.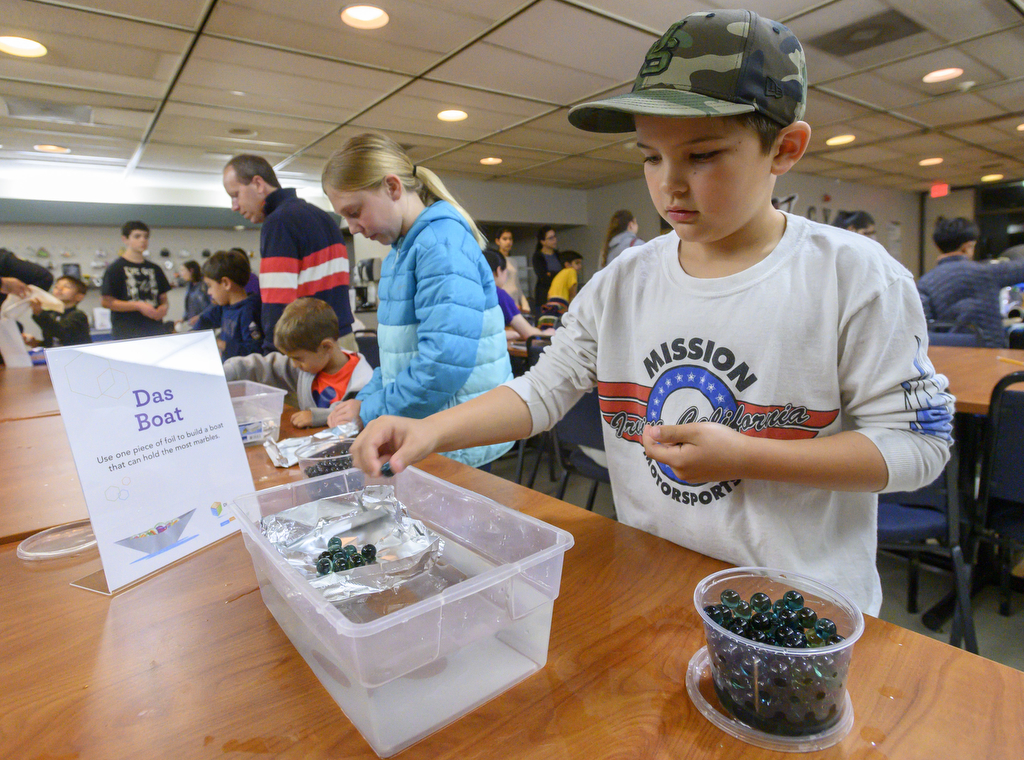 Whether it's Inside the Outdoors bringing the outdoors back indoors, or personalizing and digitizing presentations and projects, educators and educational groups are stepping into the virtual breach to provide free online enrichment and meet an entirely new need.
The Child Creativity Lab in Santa Ana is launching videos on YouTube to engage students in activities they can do at home. Among the activities and projects are building your own robot, making a scale or card tower, and an egg drop.
All the activities use common recyclable household goods and conform to Common Core and Next Generation Science Standards. Projects are meant to foster creativity in the kids and are mostly self-directed.
"Under normal circumstances, we bring projects to elementary schools, provide teacher training, also workshops and STEAM challenges," said Tracey Hill, chief executive officer of the Child Creativity Lab. "Since we're not able to go out we're posting challenges online."
If families lack the materials, the Creativity Lab will hold pop-up shops where parents can preorder STEAM Challenge Kits made from 100 percent recycled products for pick up at the Creativity Depot, 1815 E. Wilshire Avenue, Suite 906, Santa Ana. Hill said her group is not set up to provide mail delivery.
With schools and community events closed for the time being, Hill said, "Kids need creativity more than ever. Our mission is more relevant."
Families can find STEAM challenges on YouTube or follow the Child Creativity Lab on Facebook and Instagram for more at-home activities.
The Crystal Cove Conservancy, a nonprofit educational arm of Crystal Cove State Park, is rallying from the closure of the park and beach and cancellation of on-site education programs with a distance learning program.
"We saw immediately that things would change quickly," said Sara Ludovise, educational director at the Crystal Cove Conservancy.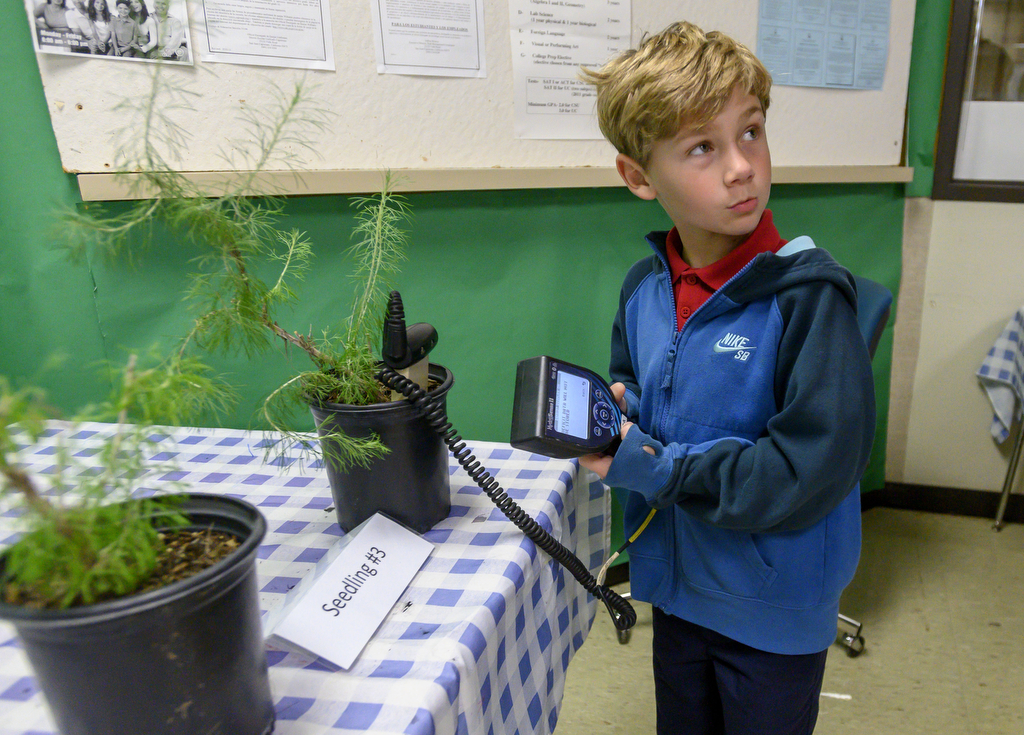 Project Crystal Cove is a fifth-grade class that will be offered via Google Classroom in which students learn and assist with actual ecological research being done at the beach and help compile data while learning about the local flora, water cycles and how to help seedlings grow.
Last year, data collected in the class was part of research published in the academic journal "Conservation Science & Practice."
In partnership with California State Parks, a videoconferencing program called PORTS will have live K-12 programs three days a week. Advance registration is required. For middle school and high school students, plans are underway to study engineering and design solutions for the beach.
Although nothing can fully replace the experience of studying and learning about the beach while actually there, Ludovise said there is a silver lining in the online classes and tools.
"I think for us, our mission has been always to cultivate the next generation," she said. "This will really broaden our research. It's been a lot of fun thinking about how we can connect with people we normally wouldn't have reached."
Inside the Outdoors, administered by the Orange County Department of Education, has been a staple of STEM education for 30 years throughout Orange County and with Capistrano Unified.
Prior to the pandemic, Inside the Outdoors provided hands-on environmental education for more than 120,000 participants per school year. April is usually the peak season for school field trips that are now cancelled.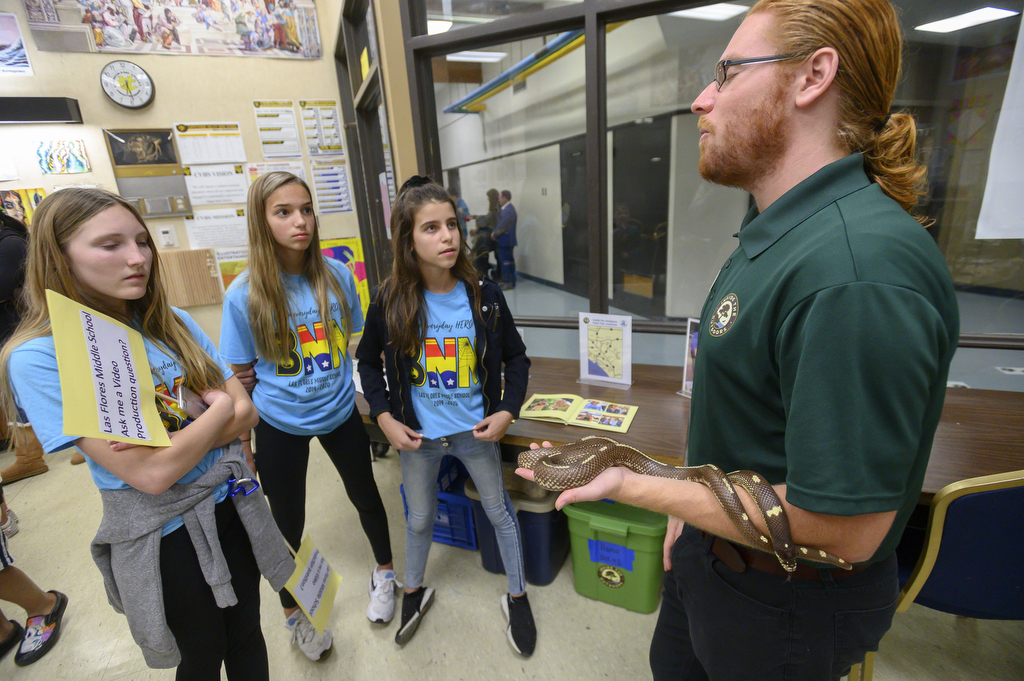 According to Yarib Dheming, outreach manager for Inside the Outdoors, "We're currently developing a lot of new content to support teachers with distance learning."
Among its efforts, Inside the Outdoors will provide YouTube videos of popular programs it has developed over the years.
One of those, Nature Scene Investigators, sends kids and parents on "missions" which consist of clue-based scavenger hunts. Although previously employed in parks, the hunts will now be designed for backyards.
There will be prompts for kids to make observations of plants, bugs and birds that they can post online, Dheming said.
There will also be videos of hissing cockroaches, an always popular live feature, and kids will learn how to create science journals.
Other content and games such as I Spy Nature can be followed on Facebook, Twitter and Instagram.
At Discovery Cube, kids and families are invited to take a virtual Eco-Challenge to celebrate Earth Day. The science center, which is closed indefinitely, also features social media challenges every day and will even have a program on in-home composting.
"Everything is new and on virtual resources," said Laura Schmidl of Discovery Cube. They are also working on a Virtual Resource Center.
"It will enable people to find quality content," Schmidl said. "Right now, a lot of lists are going around to families, but there's no vetting or quality control. What we're building is a rating and review platform."
Ready or not, Schmidl said, education and museums are facing a kind of reckoning.
"We're all pivoting to become virtual resources," she said.
More about how Capistrano Unified continues to prepare for and prevent COVID-19: 
Capistrano Unified reminds families "we're all in this together"
CUSD teachers, students embrace distance learning amidst school closures
Capistrano Unified program donates thousands of medical supplies to Kaiser Permanente
Distance learning to continue for Capistrano Unified through May 1
CUSD provides 34,355 meals to children in need during COVID-19 school closures
As classrooms go virtual, CUSD teachers are prepared
Kaiser Pediatrician talks COVID-19 with Capistrano Unified
Capistrano Unified serves lunch, breakfast to 6,705 kids and counting
Capistrano Unified Principals engage students virtually during COVID-19 closures
Social distancing for kids in the age of COVID-19, Capistrano Unified shares resources
Capistrano Unified serves more than 1,000 free meals during COVID-19 school closure
Capistrano Unified offers students free curbside lunches during COVID-19 school closures
Capistrano Unified Closes Schools Amidst Global Coronavirus Concerns
No coronavirus cases in Capistrano Unified; district prepares