By Cathi Douglas
For Shorecliffs Middle School teacher Robbin Carter, the school's annual College and Career Week offers students invaluable lessons in leadership, communications, and creativity.
Particularly for her AVID students, the yearly activity provides important hands-on experience in listening, presenting, and analysis, Carter says, as well as exposure to potential colleges and career opportunities. AVID, which stands for Advancement Via Individual Determination, is a nonprofit organization that aims to help schools shift to a more equitable, student-centered approach to learning.
So, when the coronavirus pandemic forced schools to move all events to virtual formats, Carter swiftly pivoted, using a website template and moving speakers and presentations online.
The AVID students' resulting work astounded her.
"Kids are amazing," Carter observes. "They're resilient and ready and will rise to any occasion given the opportunity."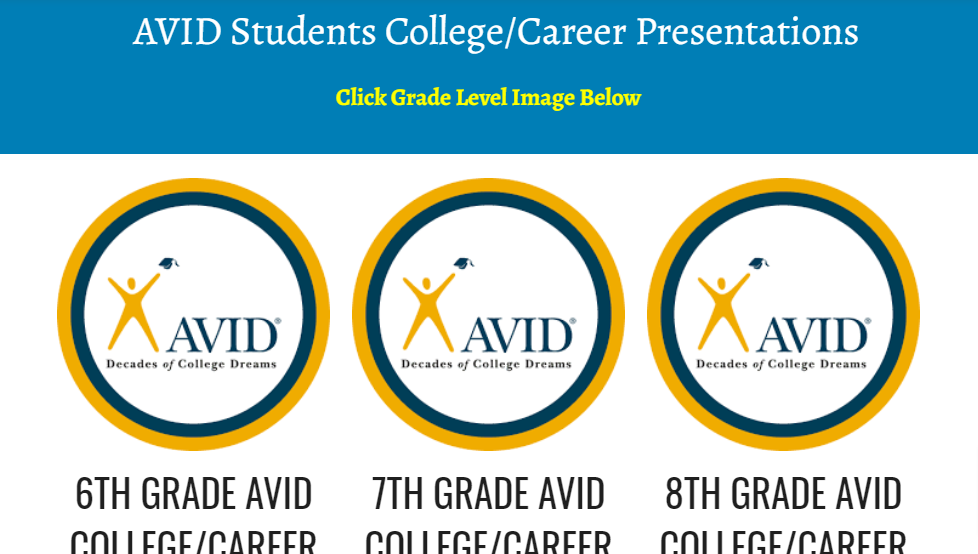 As they adapted the school wide event virtually, she explains, the AVID students not only took ownership but were forced out of their comfort zones and encouraged to persevere through a tough situation.
"Their attitude was, 'we're not going to let a pandemic take us down,'" she recalls. "Their spirit of helpfulness and determination has taught me a great deal."
College and Career Week first was established at Shorecliffs six years ago by Carter and then-counselor Eva Avendano, who now works for the Santa Ana Unified School District.
"We worked together and created a school wide in-person event," Carter remembers. "When the pandemic hit, we took the model and were able to virtually transform it."
Using the idea of a webpage originally created at Truman Benedict Elementary School, Carter along with her AVID team (Avendano and AVID teacher Sarah McKeon) and AVID students created a template for Shorecliffs to include their week's activities, utilizing parents as guest speakers via videotape, incorporating virtual college tours and transforming AVID student's projects to a completely online format.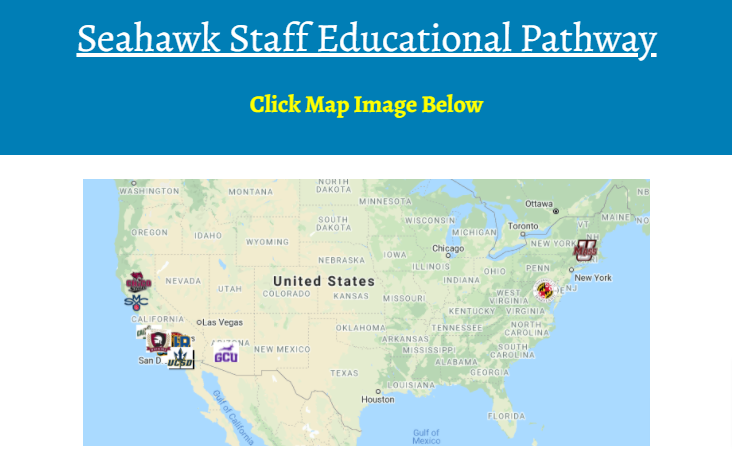 The program's success prompted an invitation for Carter to speak about her experiences at the California Association of School Counselors Conference.
"They were looking for speakers to address how counselors can support school leadership in college and careers, so together with Eva Avendano, we created this session to show others how they could utilize student leadership to create either an in person or virtual College and Career Week," Carter said.
Carter teaches physical education, seventh/eighth grade AVID as well as AVID coordinator, has taught at Shorecliffs for 26 years. The daughter of a single mother who worked as an elementary school teacher, Carter remembers realizing as a young child that teaching was a rewarding career that would allow her to have a profession while contributing to a family household.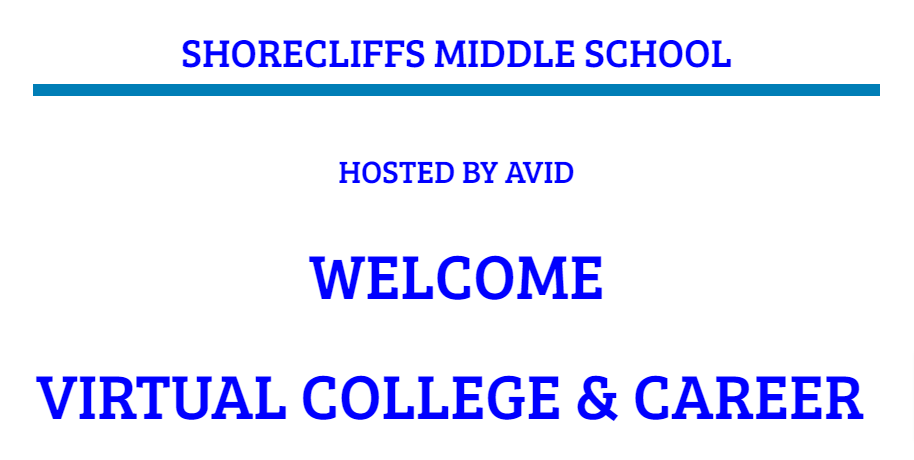 She believes in AVID.
"It is a wonderful program for kids who want to do well but don't know what questions to ask. AVID provides kids with the tools and abilities they need to advocate for themselves," she said.
The program's importance was magnified during the pandemic, Carter notes, when AVID students were faced with learning to harness technology and use the Canvas program to complete their lessons online.
"I love the AVID program and look forward to continuing to fine-tune it and improve it," she says. "I love that kids trust in me to teach them the various tools and strategies they need to help them succeed."
More CUSD Insider stories featuring AVID students