By Elysse James
College applications are daunting — and even more so for first-generation students whose parents are not familiar with the process.
San Clemente High School's AVID teachers have intimate knowledge of what it takes to get accepted into a four-year university, what steps to take along the way, and how to earn scholarships to help with the cost of a university education. Even better, the AVID program is available at many Capistrano Unified schools.
This year for the first time, 100 percent of San Clemente High's graduating AVID students — 10 percent of the entire student body at San Clemente High — were accepted into two or more four-year colleges. A whopping 96.2 percent were accepted into three or more colleges.
"The majority of our (AVID) students are first-generation, low-income students," said San Clemente High AVID Coordinator Erin Dollar, who's been involved with the program since 2009. "A lot of our students started high school as 2.0, 2.5 GPA freshmen and now are earning a 4.0. It's really impressive."
See KTLA's coverage of the San Clemente High School AVID classes here. 
Collectively these students have been offered $8.35 million in scholarships, up almost $2 million over the scholarships earned in the 2018-19 school year.
Many of them never thought college was an option for them.
"When they get that first college acceptance you can see in their eyes their life just changed, and it's a pretty phenomenal thing to be a part of," Dollar said.
Several of this year's graduates have earned themselves full or nearly full rides at major universities. One student, Dollar said, earned nearly $730,000 in scholarship offers.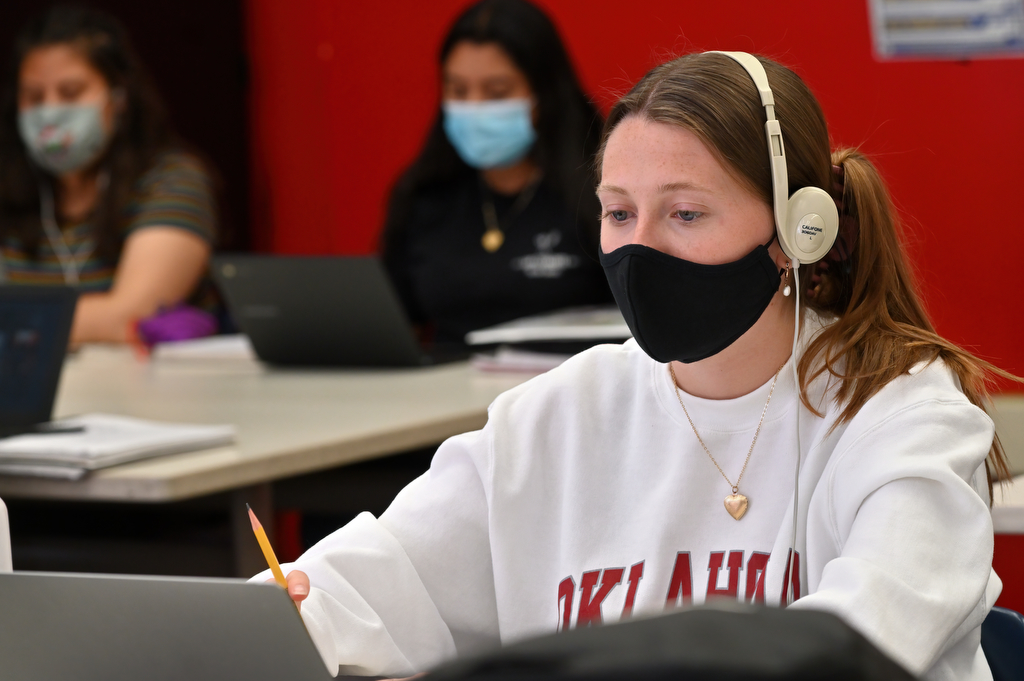 The AVID program exceeds the national average of students going straight to a four-year school, she said. Consistently, 70 percent or more commit to one of the four-year colleges they were accepted into, with the other 30 percent going to a two-year college and transferring, usually due to financial constraints.
"Graduation is a really emotional process," Dollar said. "You invest so much in every single one of these kids… The best is when they are coming back (to visit) and they're in college or going on to grad school and I get that email or graduation announcement and they say they never thought this was going to happen."
This program is unique, even among AVID programs. Each class — including the teacher — stays together for the entire four years of high school. The students apply as eighth-graders by writing an essay and submitting their grades in hopes of becoming one of 60-70 students in two classes per grade accepted into the program.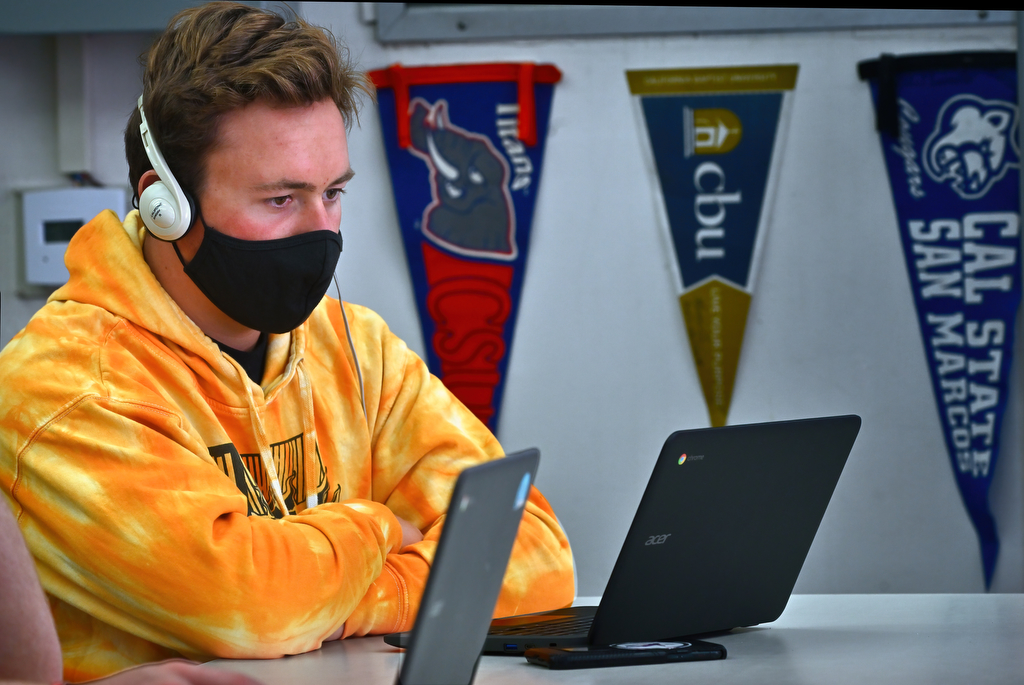 Nearly all Capistrano Unified high schools, many middle schools, and even some elementary schools have AVID programs.
"I am so glad our administration supports this program and the opportunity for the students," Dollar said. "Without their support, we couldn't do what we've been able to do these last 12 years."
These committed students embrace the opportunities for leadership, community and school involvement, college field trips, mentoring, and more. Throughout high school, they hone studying and test-taking skills, organization skills, learn about the college system from Cal State Universities to the ivy leagues, practice writing college entrance essays, engage in 50 hours of community service per year as well as mentoring, and more.
"Most of them never thought college was even on the table," Dollar said. "They are taking control of their education, and they're not just doing it for a GPA. They are getting involved, they care about their community. It's really exciting to see them going off and achieving great things."
Visit San Clemente High's website for more information about the San Clemente High School AVID program, and visit Capistrano Unified School District's website for more information about AVID programs in the Capistrano Unified School District.