By Lou Ponsi
San Clemente High School senior Estella Olivares, at the urging of her art instructor, submitted a design for a mural to be painted on a concession building at San Clemente's North Beach.
It was no surprise to those who know her when her design was selected.
The project was being coordinated by the San Clemente Sunrise Rotary Club and San Clemente High School's Interact Club, a youth Rotary Club. Noted surf artist Joshua Paskowitz was brought in to help with the project and several San Clemente High School students also participated.
The Sunrise Rotary Club oversaw the painting of the original mural more than 20 years ago. That mural incorporated a surfing theme combined with the "Six Pillars of Character," often referred to as "Character Counts."
"They wanted kind of a new interpretation of it," Olivares said. "And they wanted something that captured the city which is mostly surrounded by a beach type culture."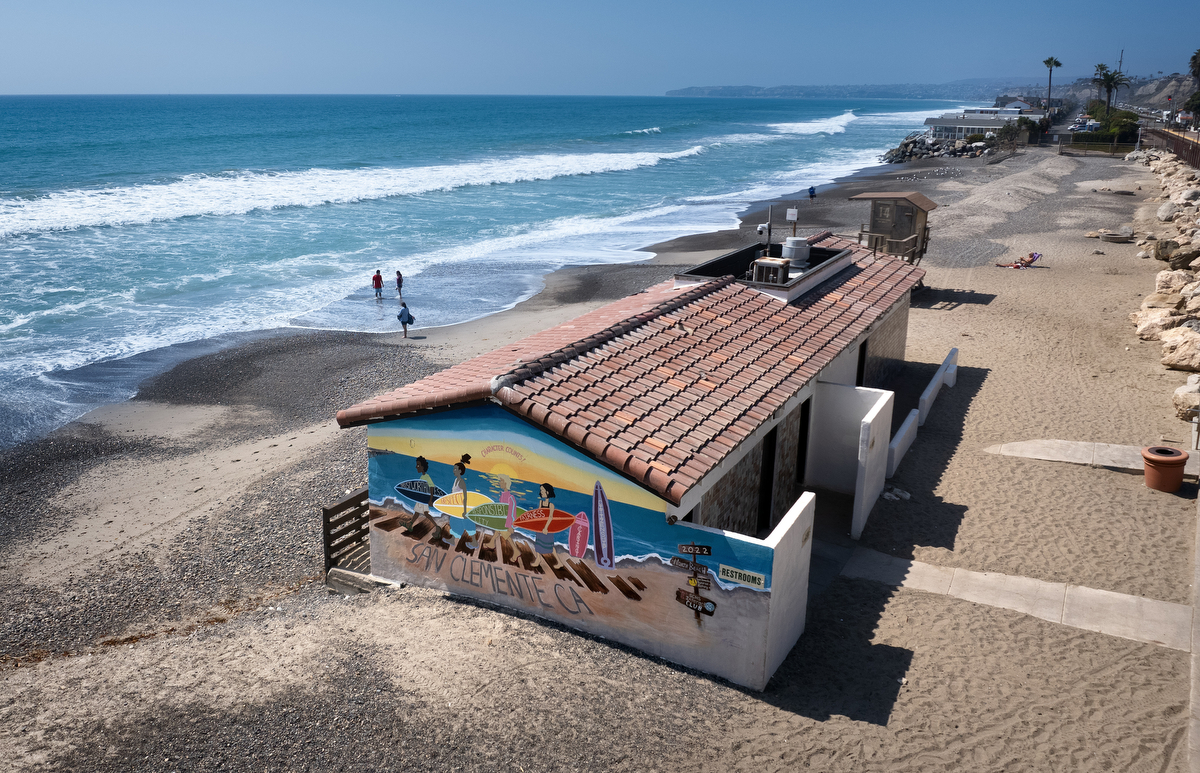 Olivares' mural, which was completed in August, depicts four surfers of different races and genders, each toting a surfboard and strolling along the sand in a single file line, draped by a setting sun over the ocean. Each surfboard in the mural displays its own Character Counts inscription: trustworthiness, respect, responsibility, fairness, caring, and citizenship.
In coming up with the design, Olivares said the Beatles' "Abbey Road" album cover came to mind. The iconic image shows John, Paul, George and Ringo crossing a street, walking single file.
To be singled out to create a mural that would be seen every day by hundreds, if not thousands, of beach goers, bike riders, joggers, and even train riders whizzing by along the tracks just steps from the building is an honor for sure. But for Olivares, whose art has always been deeply personal, the notion of creating public art also produced angst.
"It's interesting because I always wanted to create art for myself," Olivares said. "I never really felt comfortable with my art being out in public. I never had to go into a piece with that mentality, thinking more about what the public would like to see, rather than what I want to be up there. That was a challenge."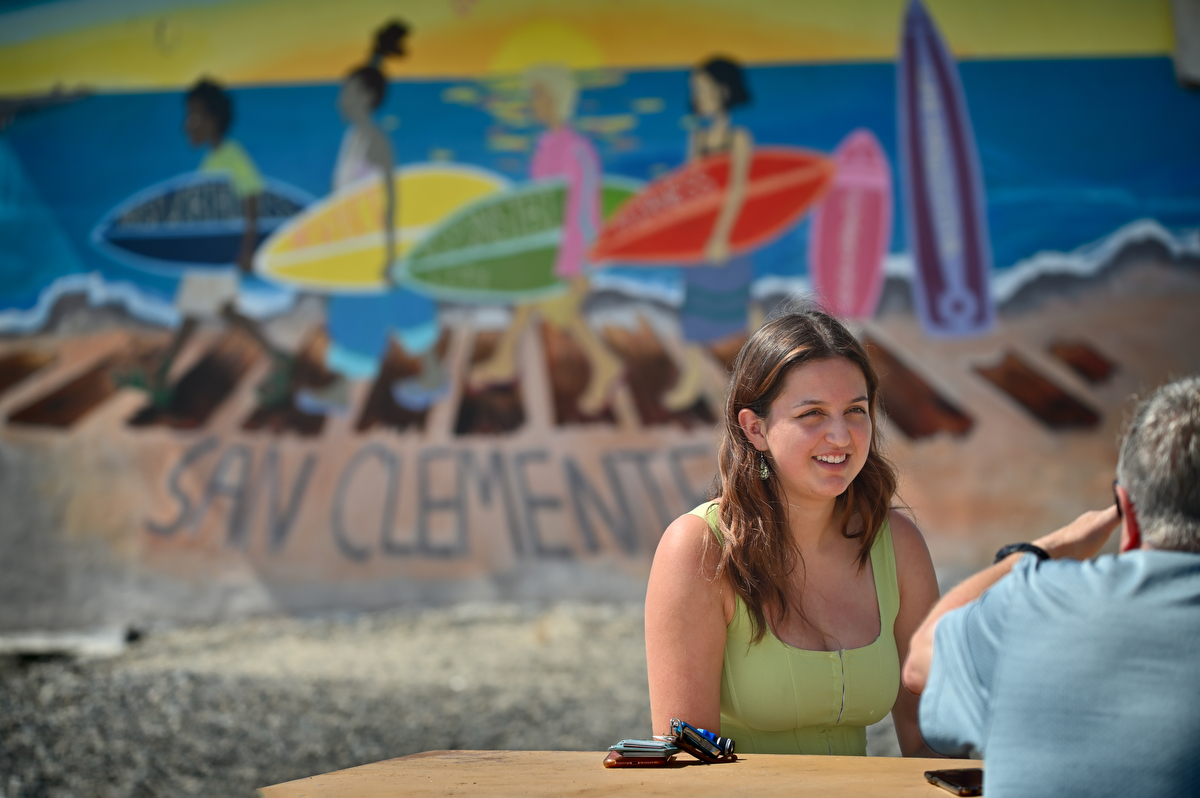 Olivares thought there would be some negative feedback, but that hasn't been the case at all. Reactions from her friends and teachers have been overwhelmingly positive. Comments on social media sites have also been supportive.
One comment from resident Donald Glasgow on the San Clemente Life Facebook page read:
"Awesome, awesome, and awesome! Thank you so very much, kiddos from SC High plus Joshua Paskowitz an accomplished muralist, and Sally Guon of the Sunrise Rotary Club. The mural is who San Clemente is. Character Counts!"
A comment from Leslie Mowers on the same Facebook page reads:
"I can't tell you how happy I am to see the mural back up. We created it in early 2000's for the CHARACTER COUNTS! program in the city of San Clemente. The program was in all the schools, Boys and Girls Club, SCHS and many other places in town … Great job by all!"
Olivares said the number of supportive comments is "mind blowing."
"I thought there were going to be much more cursive comments but there hasn't been any," she said. "Everybody is very grateful for it. It doesn't feel real to have all the positive feedback I've received but I'm very grateful."