By Elysse James
Kyle Vallone, a Tesoro High School junior, was distressed watching the news.
He saw doctors, nurses and other healthcare workers in need of personal protective equipment and he wanted to find a way to help.
"If medical professionals don't have them, they can't stay safe and can't keep patients as safe as they could be," Vallone said.
So, he took action.
Vallone founded Operation Capo Cares with help from Pati Romo, the executive director of Career Technical Education at CUSD; Vista del Mar Middle School teacher Chuck Hobbs and Capistrano Valley High teacher Mark Bowie. The group's goal is to collect face shields that can be made at home on a 3D printer — like the one Vallone has at home and that several Capistrano Unified campuses use in their Career Technical Education classes.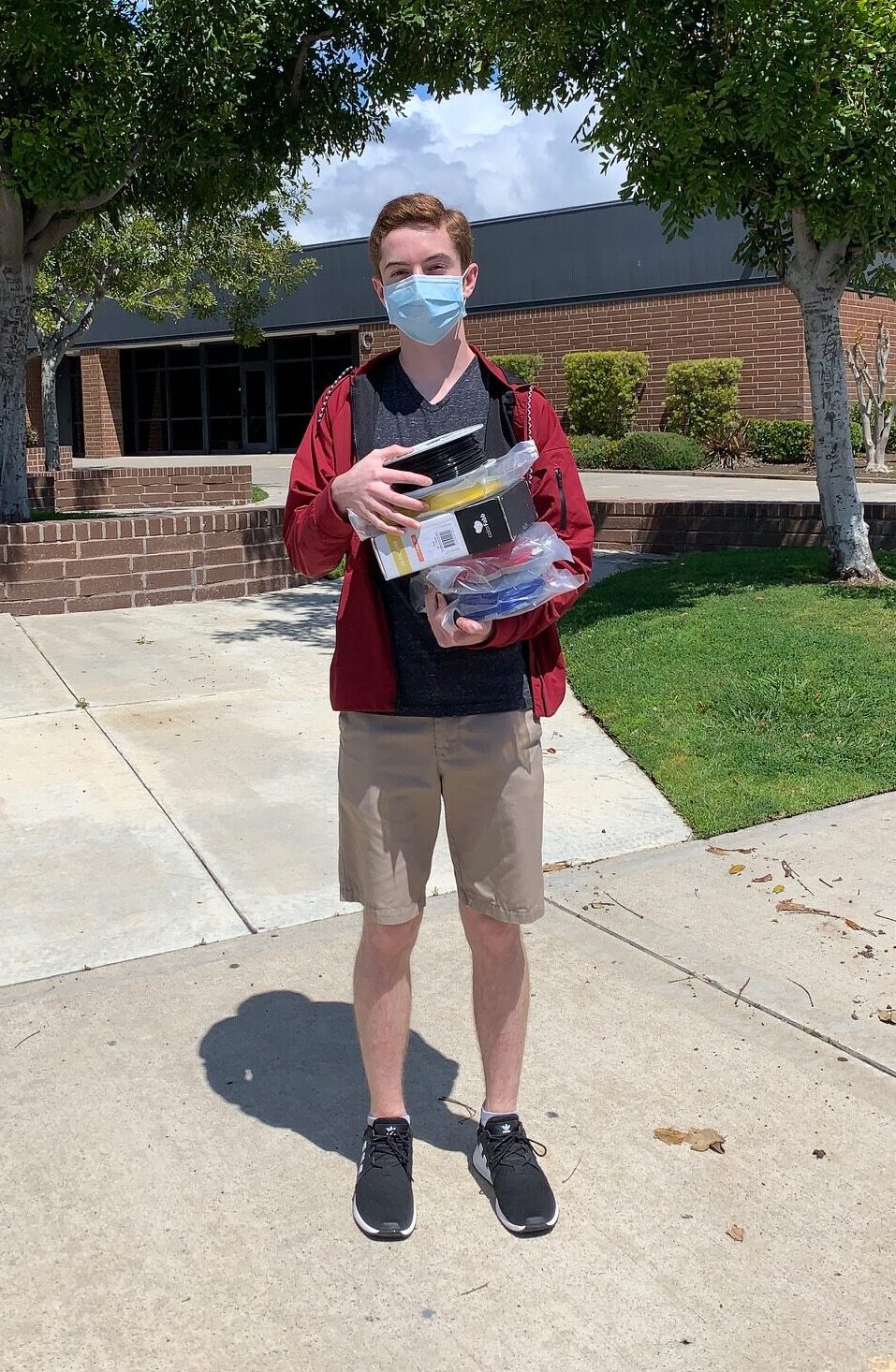 "I just really wanted to help as many people as possible," he said, adding that others on the front lines can use the shields as well, including delivery workers, cashiers, and caregivers who work with elderly people. "This is a grassroots effort to meet demand until industry begins to catch up and retool their production line to produce this medical equipment."
He wanted his face shields to benefit any hospital in need and through an online search found the MatterHackers COVID-19 Maker Response Initiative based in Lake Forest, which is collecting and distributing 3D printed materials to hospitals.
Vallone got to work quickly, printing 3D headbands that will later be fitted with a plastic shield from repurposed office supplies such as report covers and laminated pouches.
"We've turned to easy solutions that work just as well as the real deal," said Vallone, who aspires to a biochemistry research career.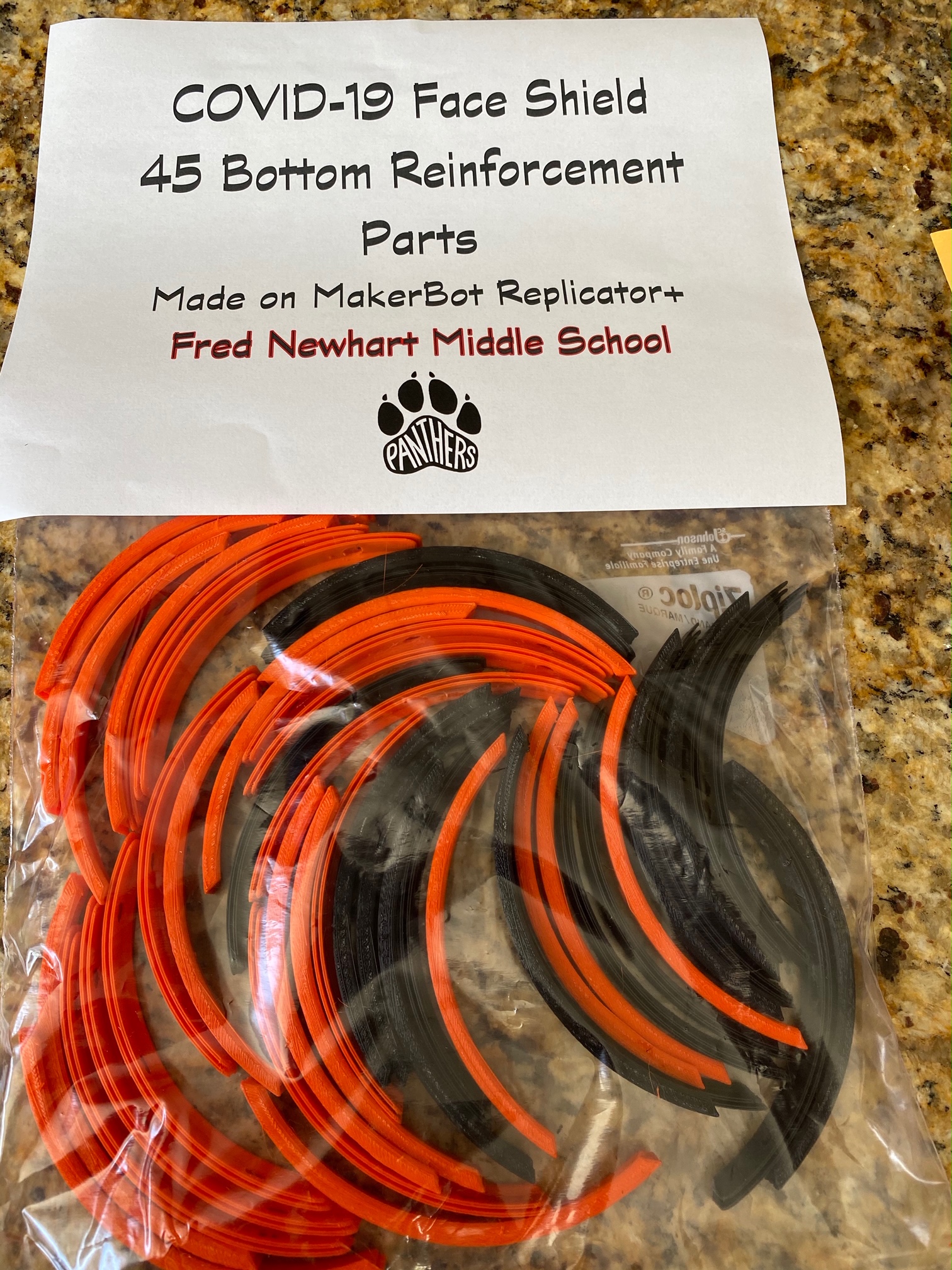 The design provided by MatterHackers has been approved by the National Institute of Health's COVID-19 Supply Chain Response, according to the group's website.
"I've been printing 24-7 these past 10 days and have already made around 150 parts, though I'm still in the stages of optimizing production," Vallone said.
CUSD's College and Career Advantage Career Technical Education program has about 40 3D printers that can be lent to students who are trained to use them. Students with their own at-home printer are also invited to contribute.
"I want the Capo community to know they can help and they can contribute to this effort," Vallone said. "They don't just have to be home doing schoolwork. They can use their extra time to help this initiative to help those in need."
In addition, Dell is donating $5,000 to help purchase supplies to support Operation Capo Cares.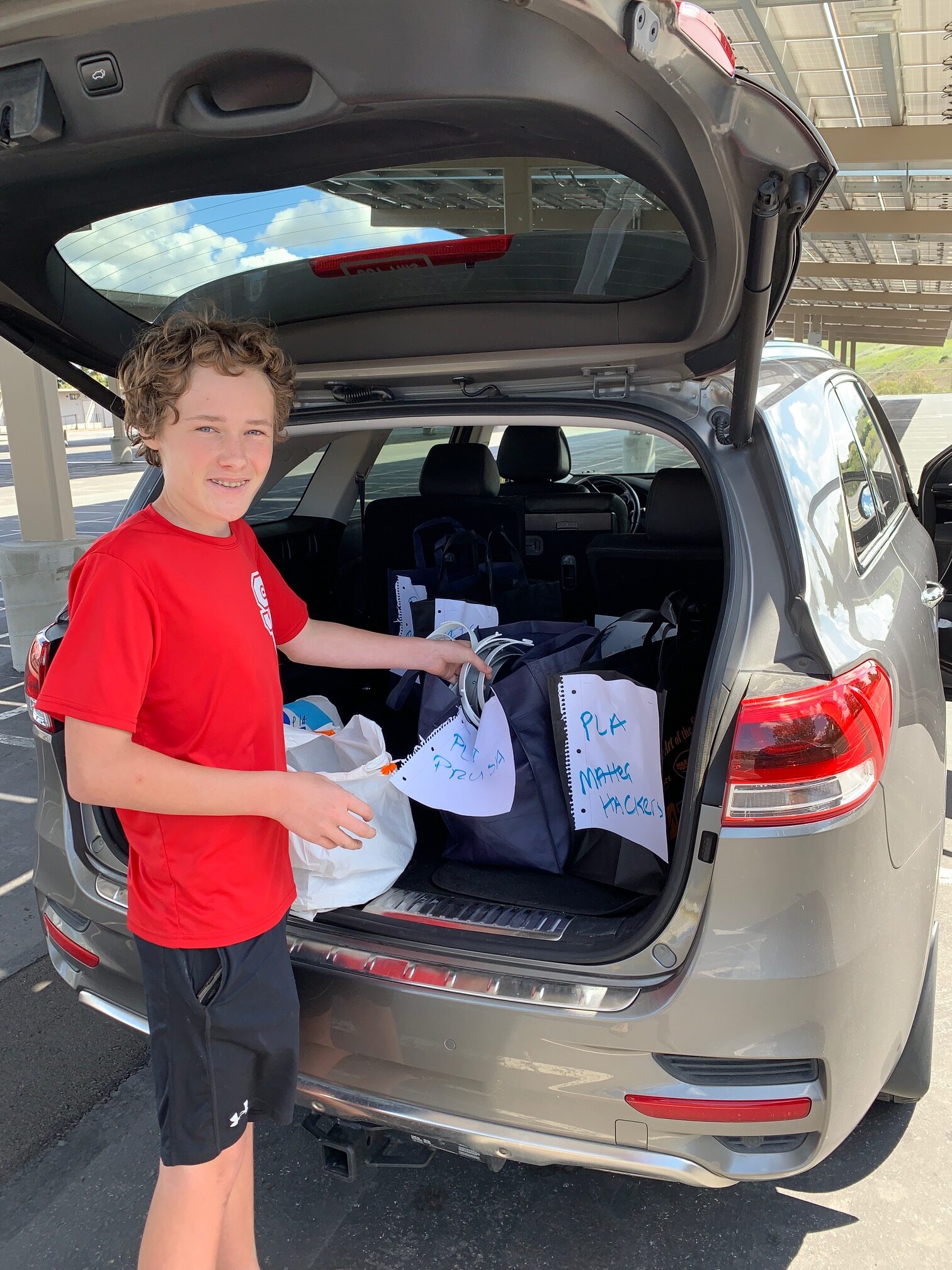 The district is holding a weekly collection from noon to 2 p.m. Wednesdays in the upper parking lot at Capistrano Valley High School, 26301 Via Escolar, Mission Viejo, CA 92692. The first collection was held April 8. From there, the parts are delivered to MatterHackers to be fitted with plastic shields, sanitized, and distributed to medical professionals.
MatterHackers has donated 9,760 pieces of personal protective equipment to 32 hospitals, according to its website, including to Colombia University Medical Center/New York Presbyterian Hospital, Geisinger Health Systems in Pennsylvania, and Palo Alto Medical Center.
To join the effort, fill out this form using your CUSD account.
Anyone can print and donate materials with guidance from MatterHackers, found here. Community members can sign up as an equipment donor here. Get the files for printing here. Learn more about Capo Cares here.
To support this project with a financial donation, send a check to Capistrano Unified School District, attn: Philippa Townsend, 33122 Valle Road, San Juan Capistrano, CA 92675. Write "CAPO CARES" in the memo field.