By CUSD Insider staff
Capistrano Unified student Ava August wowed audiences and celebrity judges on the 19th season of "American Idol" this past weekend, which advances her to the show's voting round when the 15-year-old Dana Hills High freshman hopes she's America's favorite.
To advance to that stage, though, she had to progress through the ABC show's "showstopper round." Her segment aired this past Monday.
"It's bringing your A game to the next level of A game," August said of the segment. "There is a lot of pressure on this round."
Interestingly enough — and in August's true style — she went about it her own way. While her competitors had big, flashy bands backing them up, August went solo. It was a risky move, riding on the hope that her voice and acoustic guitar would impress the episode's judges.
"That was all I needed for that performance," she told CUSD Insider. "That's all I really wanted for that vision."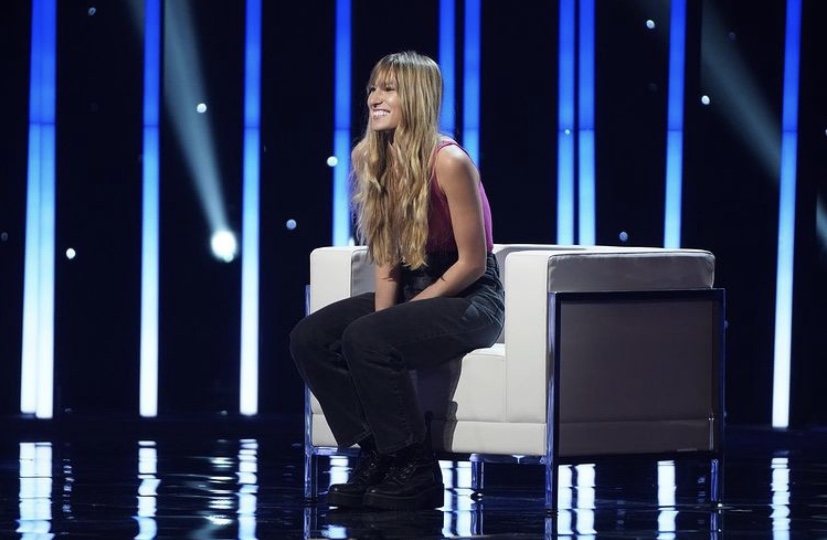 The song was "Ghost of You," an original soulful pop tune she penned about nine months ago during an emotional moment.
"I wrote it from my heart. It's about losing someone who you love dearly," August said. "You're left with the ghost of that person."
She added that her intentions "weren't for the whole country to hear the song. It was just for myself, something almost therapeutic. I really was baring my soul on that stage, showing something super raw and real."
August said "Ghost of You" could be interpreted as losing a loved one, a friend or family member. Playing it on "American Idol," she said, was going back to her roots. The performance was something she might've been doing while playing a set in Laguna Beach, one of her O.C. hangout spots.
After her performance, August was invited onto the Dolby Theatre stage with judges Luke Bryan and Katy Perry. As America saw, that's when they gave her the very good news — and some pointers.
Perry remarked that she felt "Ghost of You" was not "all the way there as a song, just yet." But of its singer?
"You've got something really special about you," Perry said. "We're excited to welcome you into the top 24."
Understandably, this episode made August's mother, Amy Zaharek, a second-grade teacher at John S. Malcom Elementary, quite ecstatic.
"It made it even more incredible for us, that moment, to be called her name, that she made it," Zaharek said.
To CUSD Insider, August offered a preview of what's to come. She said she should be airing this Sunday or Monday at 8 p.m. PST. This will be a voting round, where America decides who proceeds.
One round is a celebrity duet. August will be paired with someone famous. She said their duet will be a different interpretation of a classic song.
The other round is a solo performance. This will be a modern song.
With enough votes, she'll make it into the top 16.
August said she has been pleased to see the feedback online to "Ghost of You."
"So many people can relate to the song," she said.
One comment was very poignant amid the pandemic. The comment came from an ICU hospital staff member, who heard the song while on the job. She commented online to August that "Ghost of You" brought "a moment of beauty" to her hospital.
"The far-reaching moments of music," the woman wrote, "cannot be overstated."