By CUSD Insider staff
In her own words: "It's getting real!"
Ava August, the 15-year-old Dana Hills High School freshman, has advanced on the 19th season of "American Idol."
Calling the CUSD Insider from Los Angeles, August progressed on Sunday through that round, which focused on genres. Then on Monday, she wowed the judges again with a duet.
She's set to appear this coming Monday at 8 p.m. PST, and she urged everyone to watch her competitors on Sunday's show even though she's not set to be on that episode.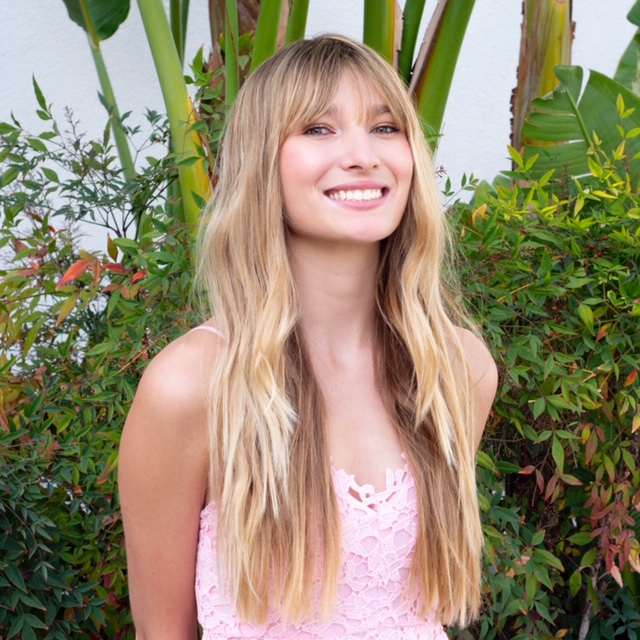 Sunday's genre episode had August performing a genre best suited for her — she chose pop.
The episode focused on August's kinship with another competitor, Laila Mach, also 15. The two shared their lifelong love of music and performance dreams. August's performance was acoustic guitar and singing "We're Going to Be Friends," by the White Stripes.
"Absolutely not her age," judge Lionel Richie commented, implying that August sounds far more advanced than a typical teenager.
After clearing that round, Monday's show paired her with Hunter Metts, a 22-year-old from Tennessee. August described the pairing process as beginning early one morning on a hotel rooftop. All the contestants were by the pool and their faces pictured on a board.
Host Ryan Seacrest called up contestants' names, and Metts, a pop indie folk singer, found himself paired with August. That was their first time meeting. The duo only had about 12 hours to bond and get their performance ready.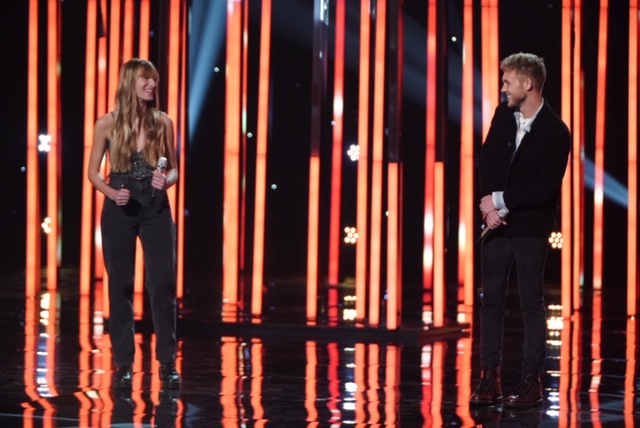 "We wanted to make it worthy enough for them to pass us through," August said. "It's a high-stress situation … everyone in the hotel is singing their hearts out."
August said she and Metts found it difficult to find a good key for their male-female duet. His voice is deeper; she's a mezzo soprano.
"We were trying to navigate the key," she said. "That was stressful."
But match they did.
"He really complemented my voice very well," August said.
On Monday, they sang the Calum Scott version of Robyn's "Dancing on My Own." Metts also played guitar.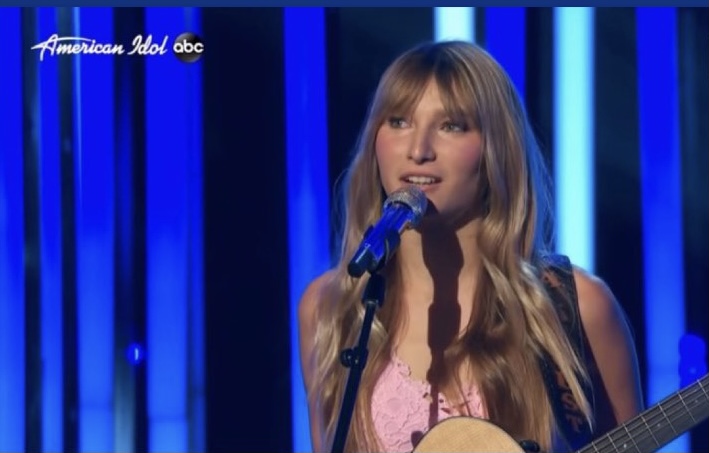 The judges were impressed, but they did want more of a "big moment." Judge Luke Bryan had warned them about that during their rehearsals, which he overheard. Still, he liked their final product at the Dolby Theatre.
"I felt like I was watching two stars happen, by the way," Bryan said. "That was very star-like."
August said their performance earned a standing ovation, although that wasn't shown on the aired episode. But that moment, she concluded, was the most impactful she's had on "American Idol" so far.
August said she has appreciated all the support and love her appearances have garnered, including from new fans.
"People are really resonating with my original songs and my music," she said. "That means the world to me. That's why I'm doing this."