SPANISH VERSION
By Greg Mellen
The Harvard Business Journal called it the "Sexiest Job in the 21st Century." Ok, maybe a bunch of economists came up with the grabby headline, but in the decade since the term was coined, 'data science' has definitely become a big deal.
Data science has gained so much traction that Marco Forster Middle School math teacher Sergio Sanabria, one of this year's three Teachers of the Year in the Capistrano Unified School District, was given the go-ahead to develop a pilot program in the subject.
"We're the only data science class in a middle school or high school in the district," Sanabria said. "We're trying to integrate it into the math framework."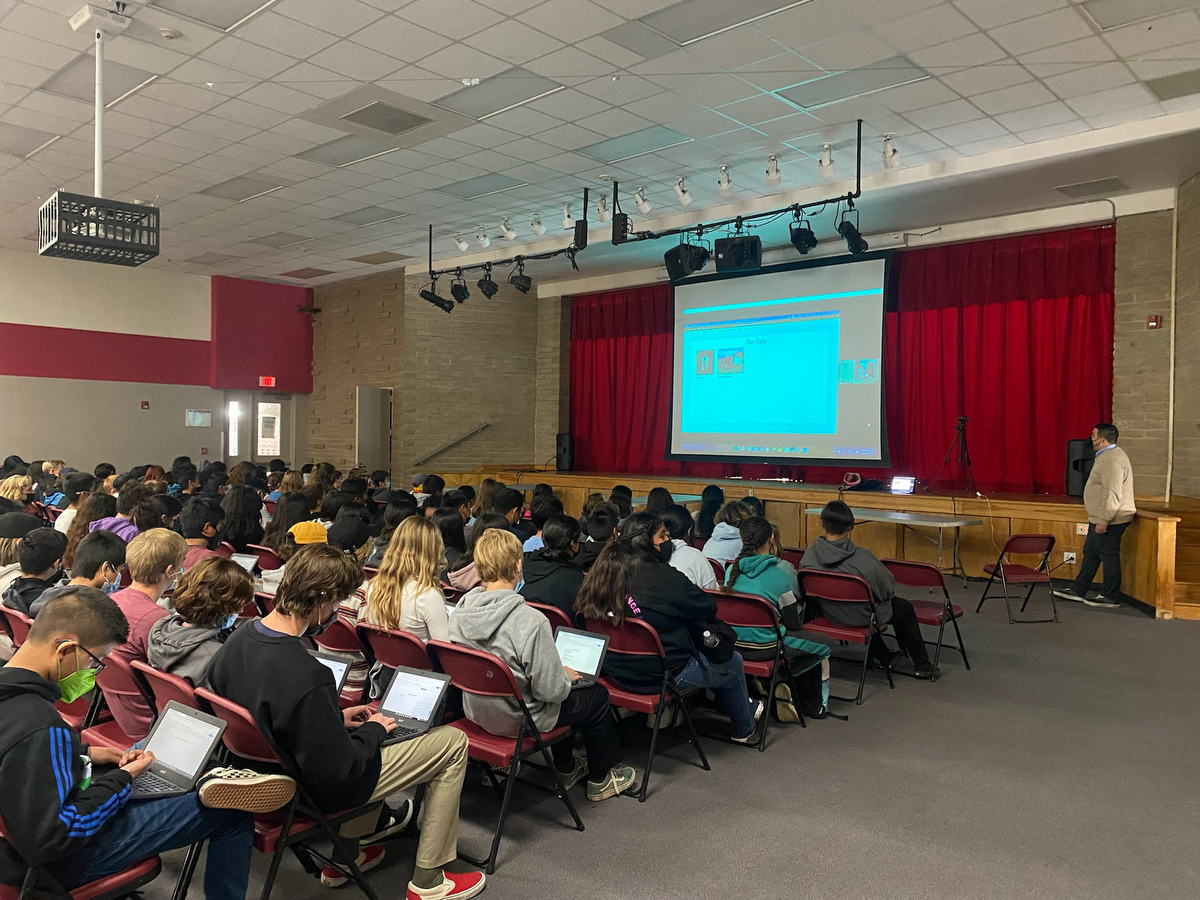 The class is currently an elective and only offered for a quarter. While there is a growing trend to bring data science into high school classes, Sanabria's class is a rare middle school offering.
In 2018, according to EdSource, "about 30 high schools in Southern California have started offering data science classes for juniors and seniors, in some cases as an alternative to Algebra 2."
For 2022, Glassdoor ranked the job of data scientist No. 3 in its 50 Best Jobs in America. This is the seventh consecutive year that data scientist has ranked in the top three, including a four-year run at No.1 from 2016 to 2019. The median base salary for a data scientist is $120,000.
Twenty-five different universities in California, including Stanford, UC Irvine, and Cal State Fullerton, offer a diversity of data science programs ranging from on-campus undergraduate programs to remote master's degrees. Graduate certificates are also a popular path.
As an emerging field, data science combines multiple fields, including statistics, scientific methods, artificial intelligence (AI), and data analysis, to study and make sense of mass quantities of sometimes hard to reconcile information. It employs "big data," a term coined in 2011 to gain insights, create systems, and predict outcomes.
In business, for example, vast amounts of data are gathered about consumers to predict their future shopping habits, target advertising, expand, and operate more efficiently.
With most high schools already offering statistics and computer programming, many educators see data science as a logical next step that can be used in practical, hands-on ways and promote critical thinking.
At the middle school level
In Sanabria's class, students learn how to look at sets of data and seek out connections and make observations about what the numbers say.
"We collect data and try to make decisions," Sanabria said. "We show them how to create formulas on spreadsheets."
Through these exercises, students are able to learn and apply complex concepts such as standard deviation. They also learn when and why it might apply.
Best of all, Sanabria said, "We let the computers do the calculations we want."
One of his mottos for the class is "I notice, I wonder."
Sanabria says data science is one way to bring students to the creative side of math.
"You don't have to be a math major or a math whiz," he said.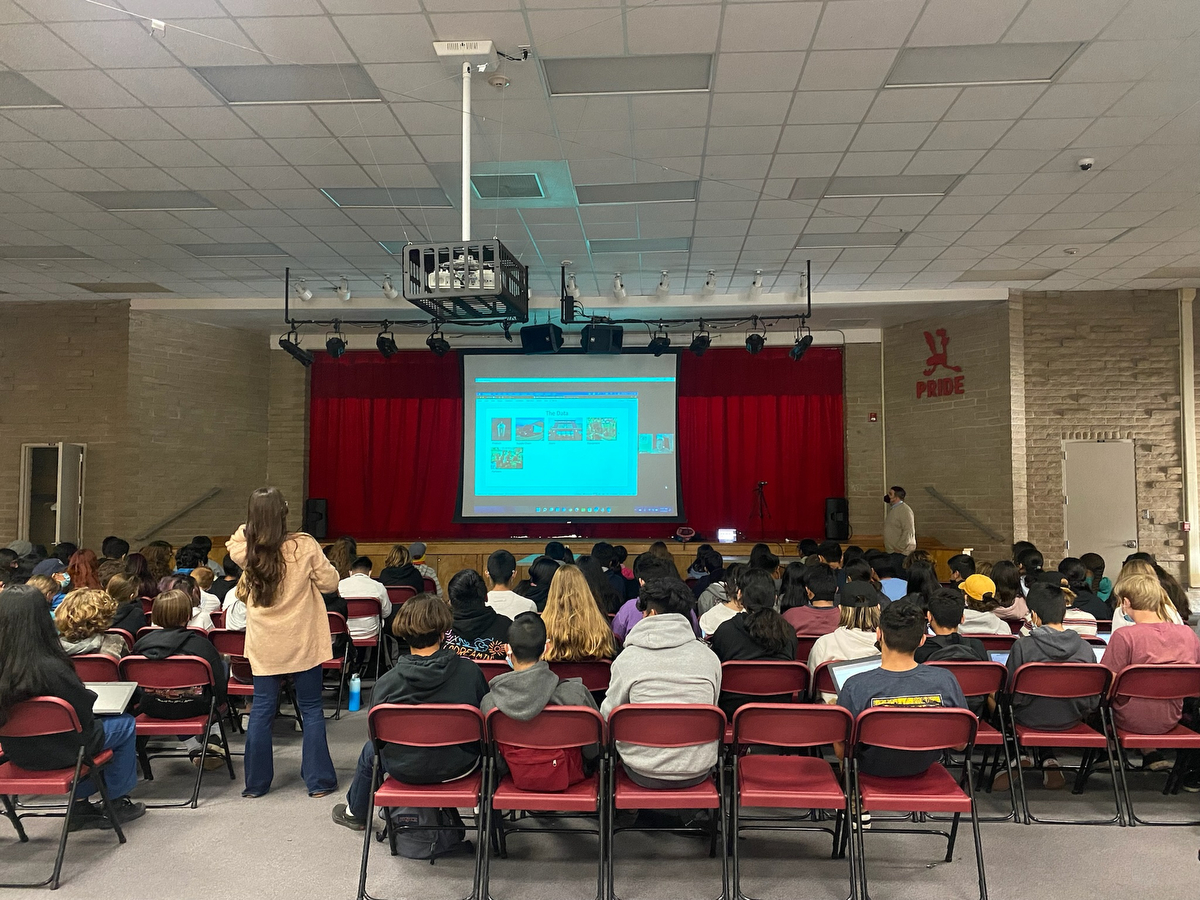 The teacher says he's had kids say to him, "I'm not any good at math," yet have emerged claiming "this is one of the coolest classes I've taken."
Last year, Sanabria attended the California Mathematics Council conference, and was inspired by a presentation from Jo Boaler, a professor of mathematics education at the Stanford Graduate School of Education. Boaler helped create youcubed, which endeavors to foster creative mindsets for math.
Sanabria brought a proposal to the leadership at his school and launched the class. He says the results have been positive enough that will continue the class into the next school year.
Since he began teaching the class, Sanabria says, "I was floored and impressed with their level of understanding."
About data science, he says, "It's only going to grow and get bigger."
Meeting an actual data scientist
Sanabria also wanted students to meet and hear from practicing professional data scientists in the real world.
Recently, students met Aaron Jones, a lead data scientist for Starbucks, who gave a presentation via Zoom on how he uses data and statistics in his job.
Jones said he took a curious path to his profession. Jones went to college to study music, but said his interest in baseball statistics and Sabermetrics led him to data science. This eventually led Jones to two master's degrees from Cal State Fullerton: an M.A. in music and an M.S. in statistics.
"You can have a winding path and end up in some very cool places," Jones told the students.
In his job, Jones uses data from everything from the coffee growers, to the manufacturer, to distribution centers, to supply chains, to sales of every beverage and food item sold at stores in helping the company decide how to best run its operation.
"It's a hugely complicated process and data informs every piece of it," Jones said.
According to Jones, the system he works on had a trillion rows of data.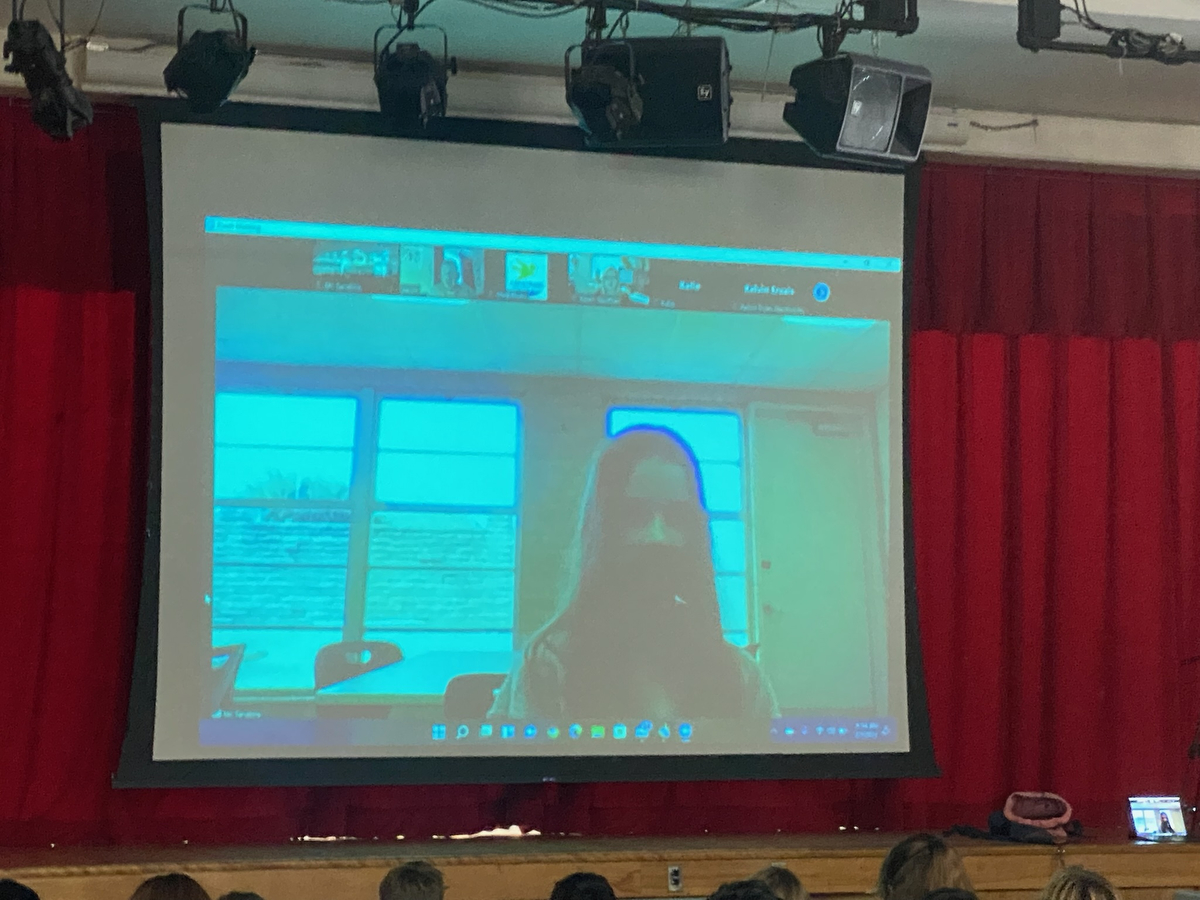 Jones said data can be used to predict almost anything, such as what kinds of drinks will be popular, how many hundreds of gallons need to go to each store, what routes trucks should take to make deliveries, the optimum staffing levels at each store, and where future stores should be built.
"We impact the business in a massive variety of ways," said Jones, who is one of 75 data scientists and 200 employees overall involved in the data department at Starbucks.
"I learn something new all the time," Jones said. "There's so much on so many topics. We learn stuff and we're constantly challenged."
After his presentation, Jones answered about a dozen questions from students that ranged from the challenges and benefits of his job, to whether he received free drinks, and if he played video games.
For the record on the last two questions, he answered yes and no, respectively.