By Elysse James
It was all the coach's fault, jokes Vista del Mar Elementary School Principal Troy Hunt, Ed.D.
Coach Paul Wachenheim first had the idea to slime the coach and principal as a reward for the school meeting a donation challenge supporting the American Heart Association.
"I said alright," Hunt recalls. "He figured out how to make the slime, and I said I'd do it. I'm in, coach!"
This is the first time Vista del Mar Elementary School has joined the Kids Heart Challenge fundraiser for the American Heart Association. The cause is dear to the school community.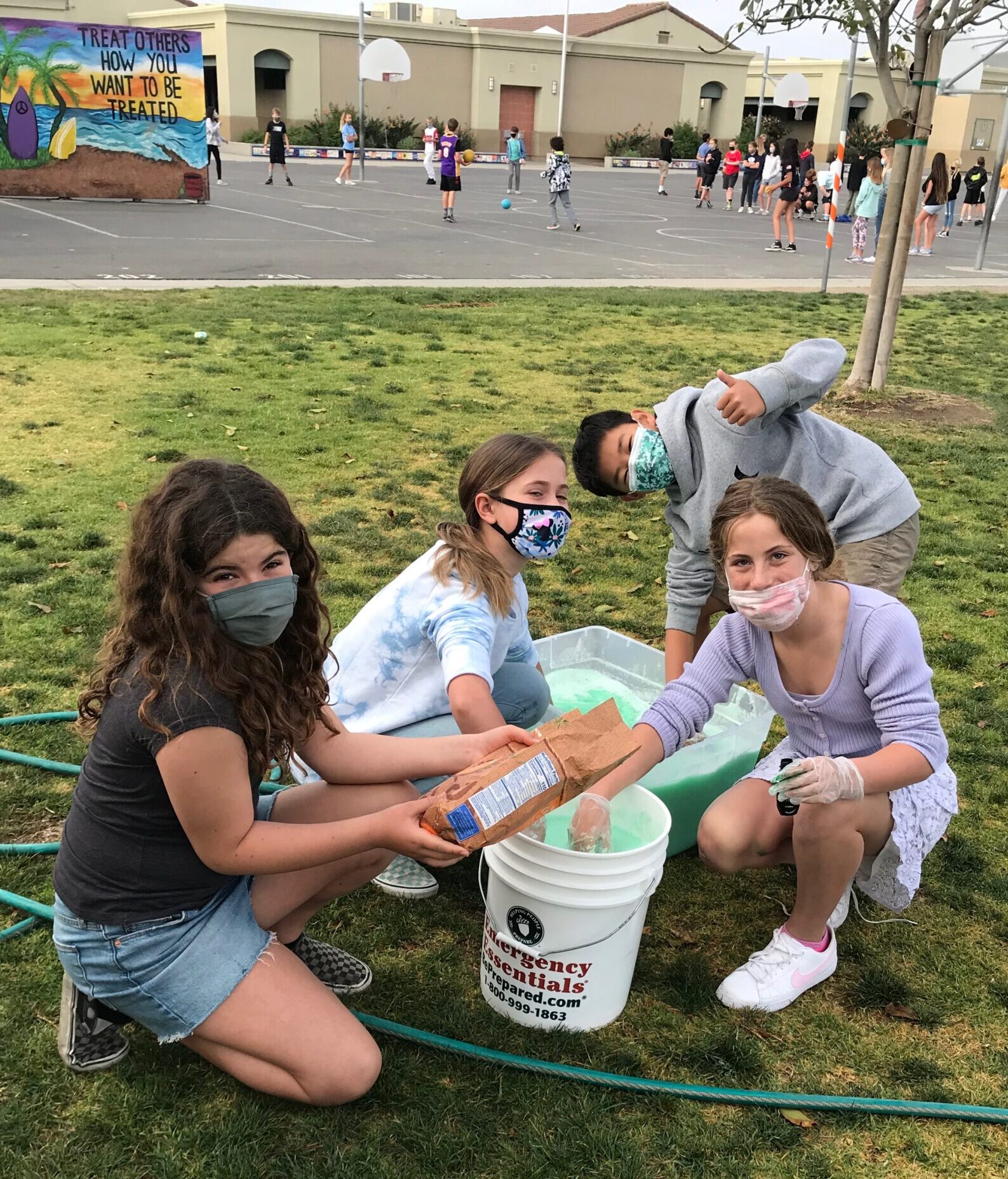 Several Vista del Mar students have had heart surgery or a heart transplant. One student recently spoke to the school about the American Heart Association and their experience.
The Vista del Mar community rose to the challenge, collecting $15,050 total in donations and with 321 students taking the heart pledge, exceeding the school's goals.
Both Wachenheim and Hunt were slimed.
"It was cold," Hunt said. "Kind of like a dunk tank being dropped over you… in one sense, I wished it was a little slimier."
When all the students had had their chance to dump nearly 3 gallons of slime on their coach and principal, Hunt and Wachenheim took the remaining slime in the bottom of the buckets and dumped them on each other's heads.
"All the sludge was at the bottom," Hunt said. "When that came out, that was awesome."
Click here to donate to the American Heart Association, or here to learn more about the Kids Heart Challenge.