By Lou Ponsi
The Aliso Niguel girls' basketball team opened up a big lead early and then never looked back in an 82-53 victory over San Clemente in a South Coast League game played Tuesday at Aliso Niguel High School.
Four players scored in double figures for the Wolverines, including three with more than 20 points.
Senior guard Sara Eyre led all players with 25 points, including six 3-pointers, and was among three players to score more than 20 points for the Wolverines (8-5, 2-0).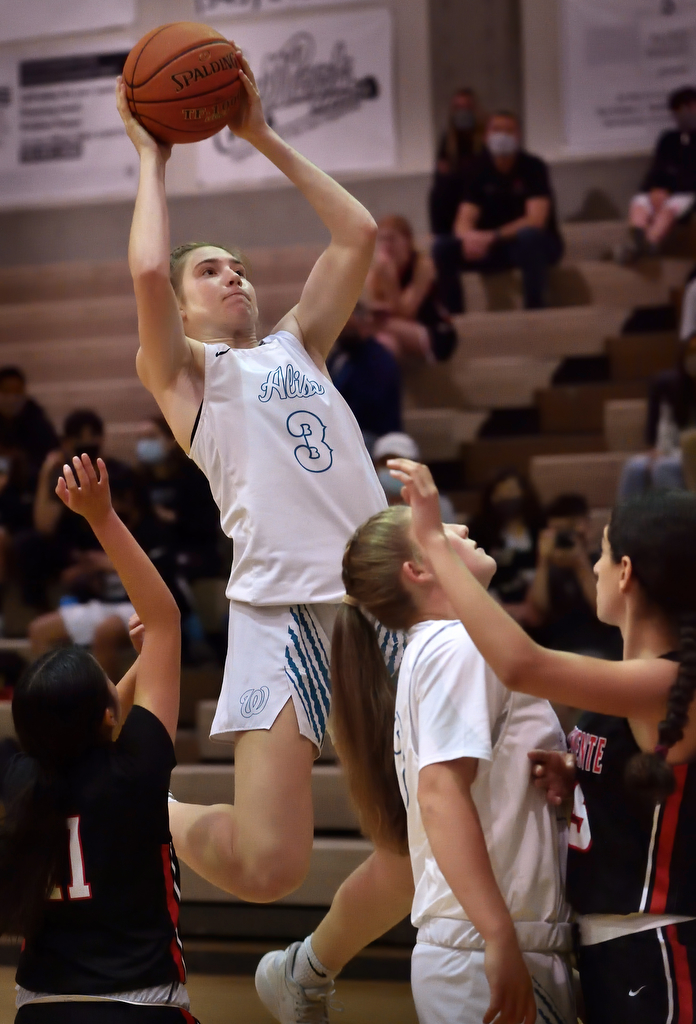 Senior guard Karina Cabrera scored 22, junior guard Shayla Gillmer scored 21 and freshman guard Shanna Brown had 14 for the Wolverines.
Aliso Niguel also scored 22 second chance points and scored 17 off turnovers.
Gillmer also pulled down 16 rebounds, including six on the offensive end.
Sienna Taus led the Tritons with eight points and six rebounds.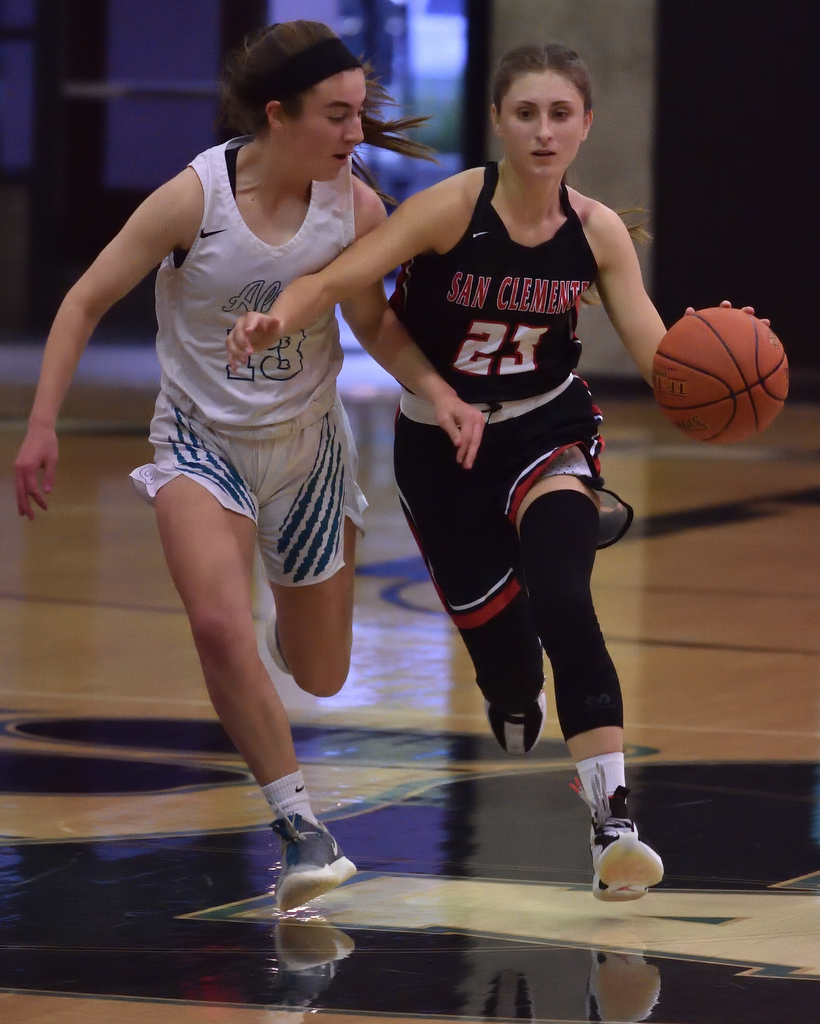 San Clemente (4-5, 2-1), which came in ranked No. 11 in the county, dropped into second place.
The point total is a season high for the Wolverines, which remain in first place in the league, outscoring their two league opponents by a combined score of 152-84. Aliso Niguel, which came into the contest ranked No. 6 in the county, opened the game with 19-4 run and added runs of 20-5 and 14-6.
"We jumped out ready to play, which you love to see," Wolverines coach Brad Johnson said. "I like the way we played and I liked the way we started but (the Tritons) could have put a run together at any point. They kept playing and knocking down shots in the second half."
The Tritons trailed 49-18 at the half, but came back to score 33 in the second half.