By Lou Ponsi
There was no shortage of offense in Tesoro's 7-5, come-from-behind victory over Capistrano Valley in a Sea View League softball game played Thursday at Tesoro High School.
But it was a rarely seen double play in the Cougars' final at bat that clinched the victory for the Titans, who improved to 8-4 overall and 2-0 in league.
"This is a huge win because they are ranked higher than us," Titans' coach Leena Blake said. "This was one that we needed."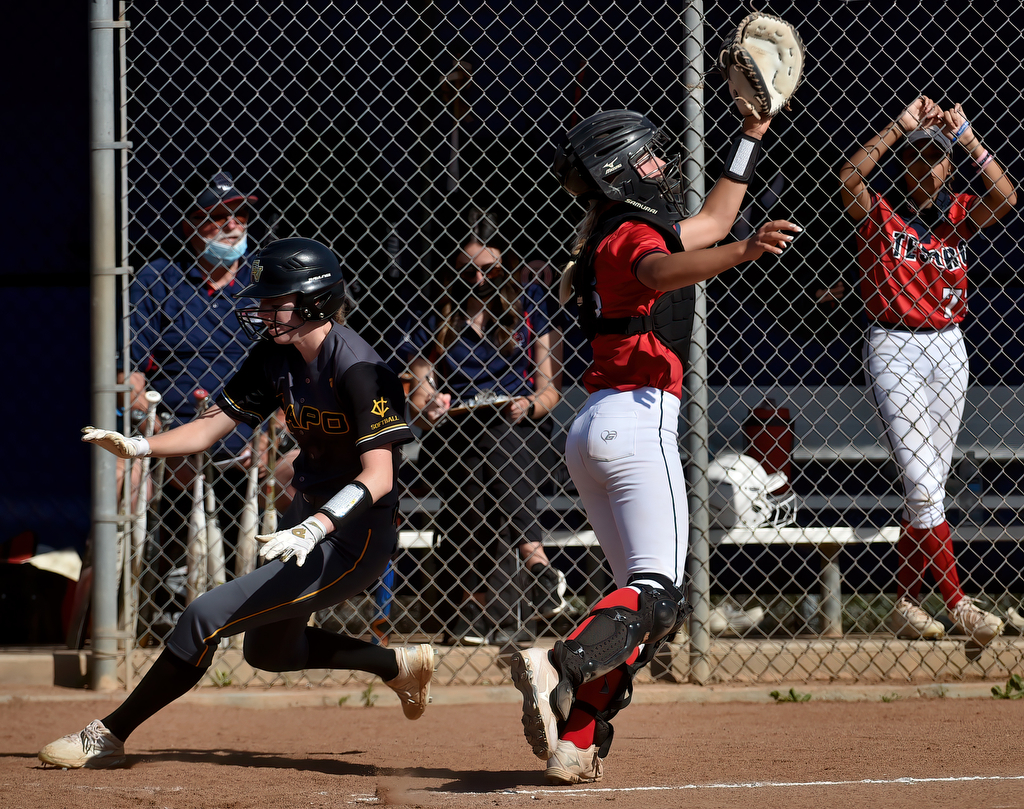 Capistrano Valley and Tesoro came into the week ranked No. 17 and No. 19, respectively, in Orange County.
Trailing by two runs in the bottom of the seventh inning, the Cougars (7-3, 1-1) had the bases load with only one out when second baseman Kiana Blake made a diving catch on a soft, sinking line drive hit to the middle of the infield by Jasmine Estrada.
Blake then threw to Allison Kloft at third base who stepped on the bag to double up the runner, who was running home on the play, to end the game
"It was really scary," Blake said of the final inning. "That's when you tell your defense you got to lay out. That is exactly what our second basemen did and she made a double play."
A half-inning earlier, the Cougars turned in a perfectly turned double play of their own, when Blake hit a fly ball to left fielder Megan Benefeito, who made a perfect throw home to the catcher Amaya Bixler, who tagged out Nelson, who was trying to score on the play.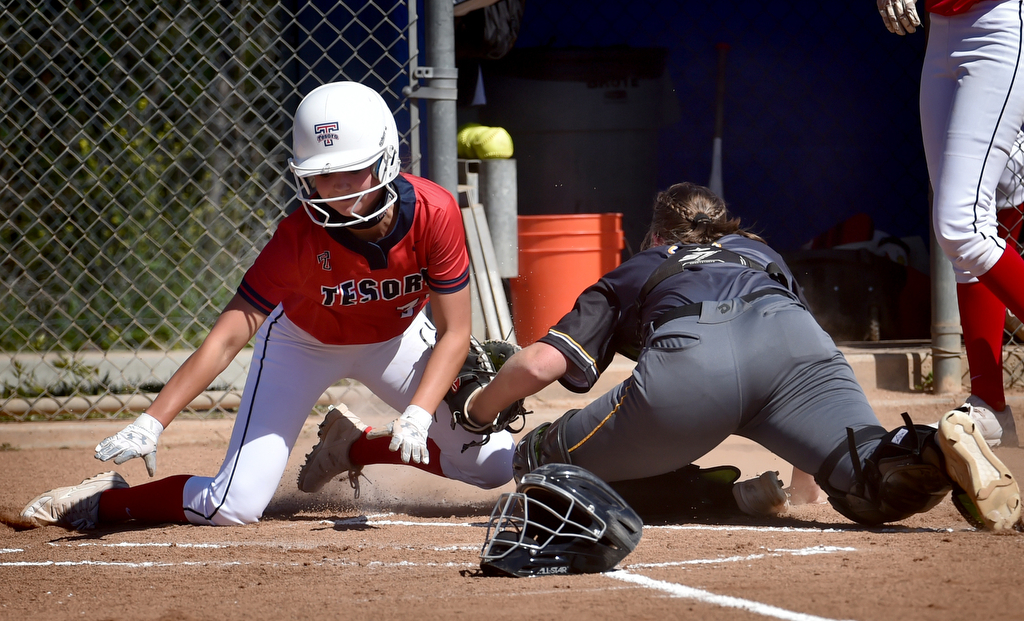 An RBI single from Hayden Thomas in the fifth gave the Cougars a 5-3 lead.
But the Titans came back with four-runs in the bottom of the fifth to pull ahead.
Amanda Morris and Kloft hit back-to-back singles to lead off the inning, and Morris lead off the inning for the Titans and later came around to score on a sacrifice fly from Blake.
Kloft then scored on an error to tie the score at 5-5.
The Titans scored two more runs on an error and a passed ball to go ahead for good.
Key contributors for the Cougars were Valerie Kwa, who went 3-for-3 with three runs scored, Thomas, who was 1-for-4 with two RBIs and one run scored and Madi McDonnell, who was 1-for-2 with two RBIs.
Avery Relph went 1-for-3 with three RBIs and a run scored for the Titans and Kroft went 2-for-3 with two runs scored.