By Lou Ponsi
A pair San Juan Hills High School students have turned their love for the ocean and all its living creatures into a community service initiative for local children who have few, if any, opportunities to explore the ocean and interact with marine life.
Gabriella Zuniga and Alex Bryan, both incoming seniors, were selected for a social entrepreneurship fellowship from the Dragon Kim Foundation, an Irvine nonprofit which supports youth who are pursuing their passions while simultaneously serving the community.
The foundation provides six months of training and mentorship from its corporate partners and up to $5,000 to help the selected students turn their business plan into a reality.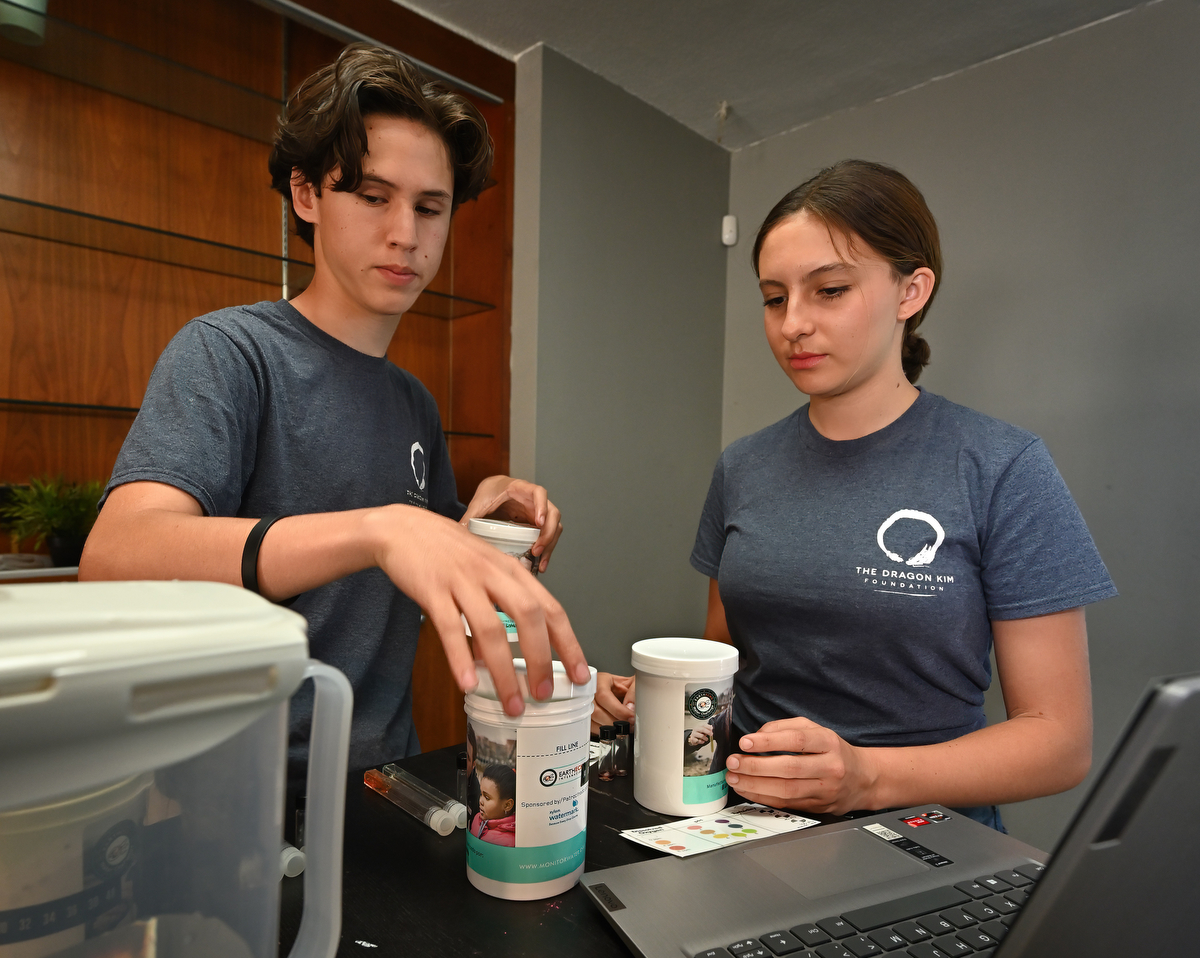 Zuniga and Bryan have both grown up close to the ocean and cultivated an appreciation for marine life, particularly in the area of preservation. Both are serving internships at the Ocean Institute in Dana Point, a nonprofit educational facility offering marine science and maritime history programs.
"We just wanted to continue that on a wider scope," Zuniga said. "We wanted to see if there was anything else that we could really do."
Through their initiative, "Sea Explorers," Zuniga and Bryan recently spent five days sharing their knowledge and love for marine life with 100 Santa Ana youngsters at Newsong Church in Santa Ana, where the Dragon Kim Foundation sponsors a learning space called the MIX Academy.
The goal was "making sure that the message of citizen science is clear and that it can reach as many people as possible," Bryan said. "We've done a couple of surveys. It's kind of shocking to see how many kids haven't been to the beach before."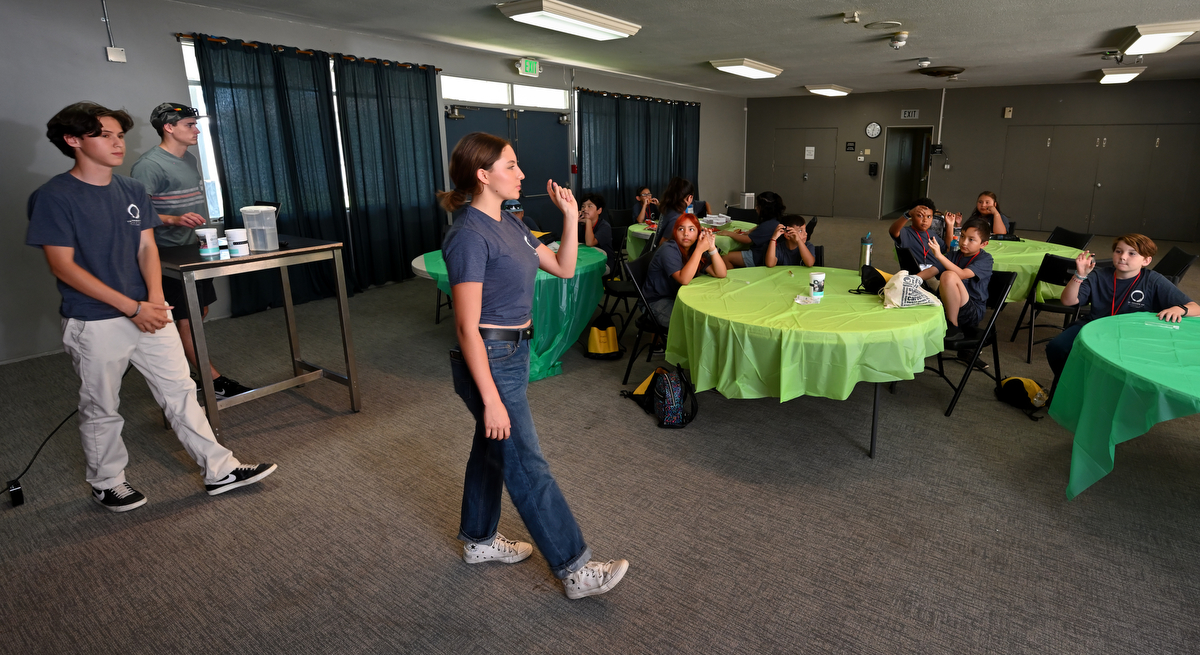 The teens spent part of the time teaching hands-on, marine science lessons, but the highlight was hosting 20 students a day on a field trip to the Aquarium of the Pacific in Long Beach, which features more than 100 exhibits with hundreds of species of marine life.
"There is a lot of gasping," said Zuniga, describing the reactions of their students. "There is a lot of awe of what they are seeing. They get to see all these different parts of the ocean that they usually wouldn't get to see."
Applying for the fellowship is an extremely competitive process, said Arie Lugo, program manager for the foundation. Students must fill out a detailed written application and go through an oral interview.
"We call it a mini college application," Lugo said.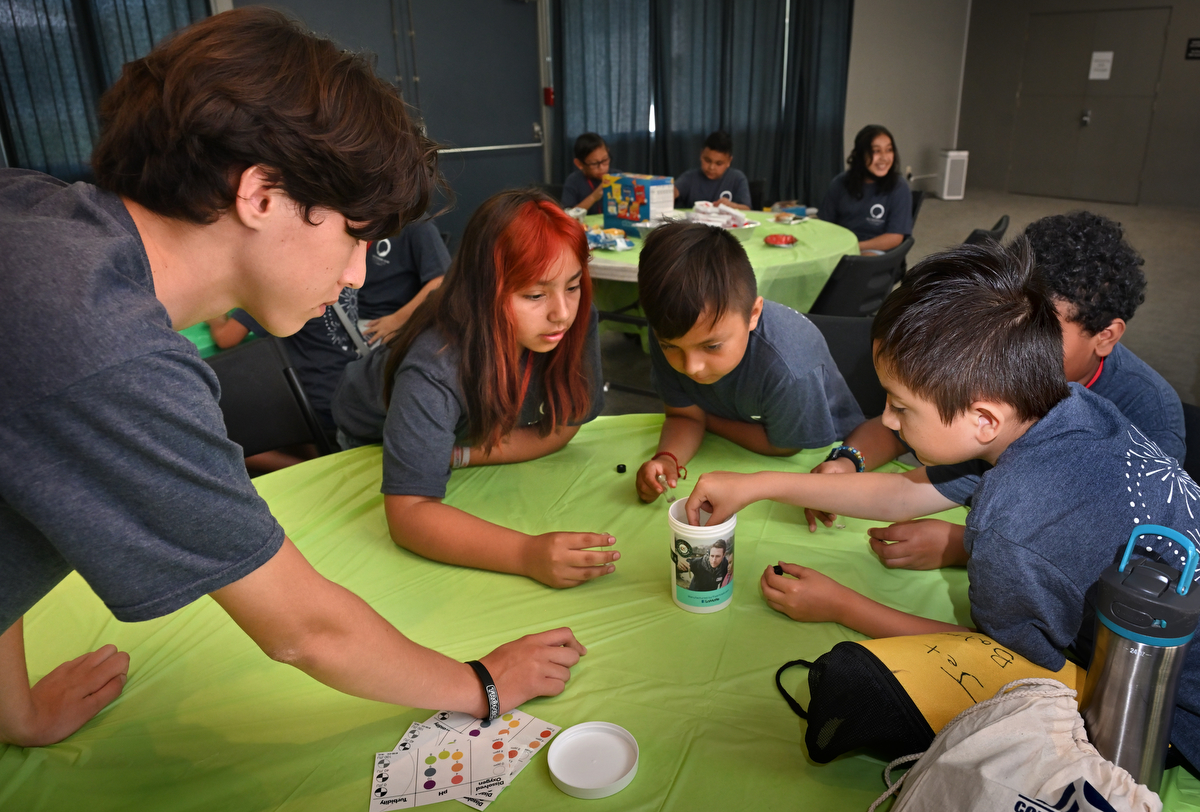 Of the 300 applications received by the Dragon Kim Foundation, 71 high school students were selected for 35 projects.
"I think from the very beginning, these two were so dynamic," Lugo said of Bryan and Zuniga, "and I think it's such a unique idea to offer something like the experience to visit an aquarium or the Ocean Institute for students who haven't had the chance to see wildlife, or for some kids, they may not even have gone to the beach before."
Bryan and Zuniga became friends through their involvement with the Ocean Institute, where they partnered on other projects geared toward marine life preservation. They were inspired to apply for the Dragon Kim Foundation fellowship after discovering the large number of projects the foundation sponsors.
"They sponsor all these projects and each project impacted like 100 people," Zuniga said. "I just found that really cool."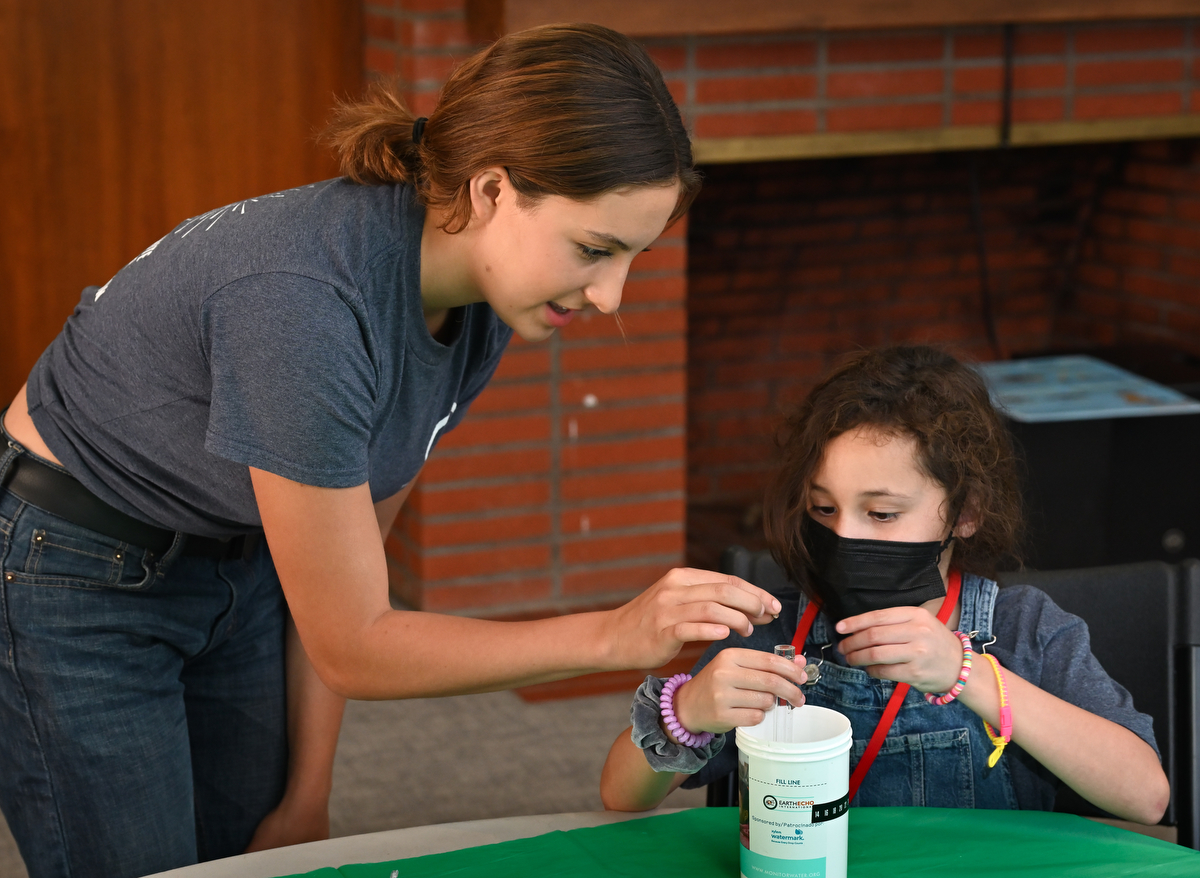 While the fellowship ends in August, three projects will be selected among the 35 for participation in a "Shark Tank" themed event called the Dragon Challenge, where students can pitch their ideas to celebrity judges who will provide additional funding to the winning projects.
"The more impactful part of our project is water quality testing," Zuniga said. "We want to focus on water conservation as a whole."
Zuniga and Bryan both plan to attend college but neither has made a final selection yet.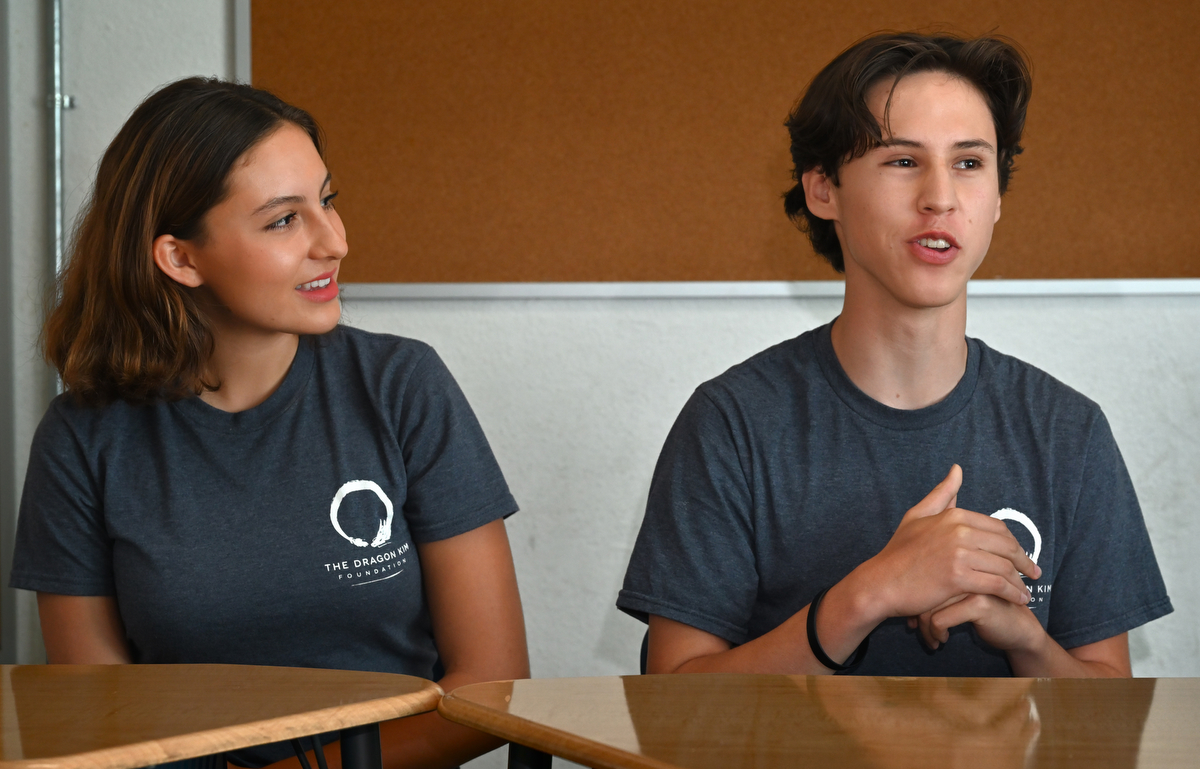 "We are here to train students who train students who have that fire in the belly, who have that passion and want to grow as leaders," Lugo said. "I know for Alex and Gabriella, that was clear from the start."
The Dragon Kim Foundation was established in 2015 by Daniel and Grace Kim to honor the legacy of their son, Dragon, who was 14 when he was killed along with his friend in a camping accident.