By Cathi Douglas
Alex Jayne Go is only in fifth grade, but she's already an old pro in Hollywood.
Following in the acting, modeling, and performing footsteps of her older sister Riley, Alex Jayne began appearing in print advertising, television commercials, and TV shows beginning when she was six months old. She first appeared in ads for Old Navy, the Gap, and Carter's.
Most recently she's landed a starring role as one of several cast members featured on the new Netflix children's series, "Emily's Wonder Lab," where kids are encouraged to explore science in creative ways. Hosted by MIT-educated science educator and Emmy-Award-winning television personality Emily Calandrelli, the show has Alex Jayne and her fellow cast members conducting experiments and experiencing science firsthand.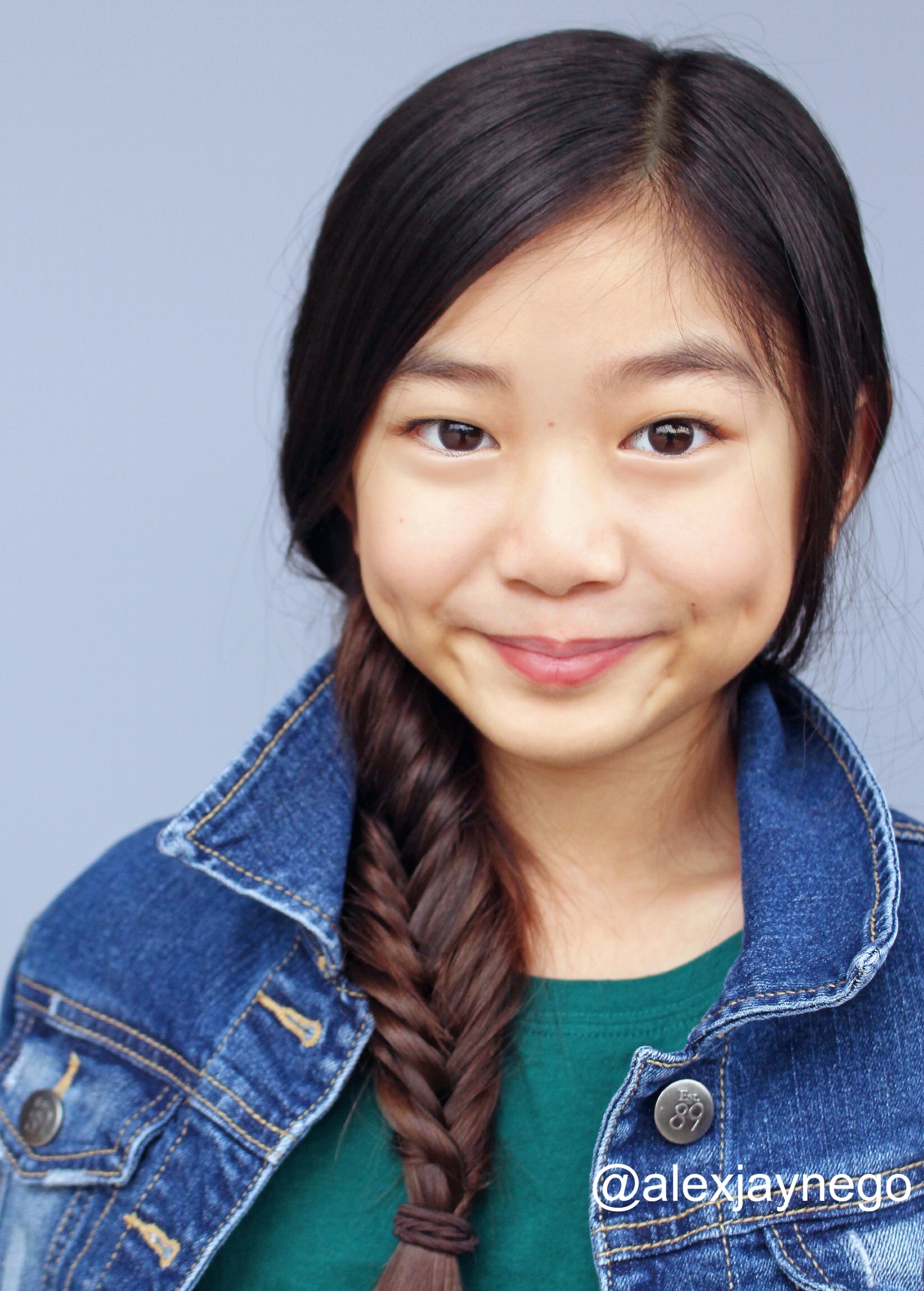 "I really liked filming 'Emily's Wonder Lab' because I learned a lot," the South Orange County resident says. "During the show we made horse toothpaste and balloon cars, among other things."
In one episode, the kids combined corn starch and water to make a so-called Oobleck fluid, which has the characteristics of both a liquid and a solid. On another show they studied the chemical reaction created by mixing baking soda and vinegar.
Currently doing voiceover work for an upcoming animated series, Alex Jayne says she is thankful that she has the opportunity to continue to work from home.
Her mother, Kathryn Go, notes that part of both girls' show business success is due to the support of the teachers and school staff and the flexibility of being dual enrolled in the Capistrano Unified School District, which offers the Capistrano Home and Virtual School (for grades K-8) and the Cal Prep Academy (for grades 9-12).
"They were both able to go to school and be with their friends for part of the day for in-person classes and lunch, then do online school afterwards from home, or in the car, at an audition, or on set," Kathryn notes. "Not many people know about the district's virtual options."
Kathryn once ran a children's theater for The Crossing Church in Costa Mesa, so she had entertainment connections. When she first introduced Riley to show business, it was a way for them to get out of the house.
Since then, she says, both girls enjoy the creative outlet and have learned poise, public speaking, reading comprehension, and other key skills from their work in Hollywood. Today both Riley and Alex Jayne are members of SAG-AFTRA.
Poised for success as cast member of a Showtime series when the coronavirus pandemic broke out, older sister Riley is using her newly obtained driver's permit to create and run Drive2Mercy.com, a nonprofit organization of high school students who earn volunteer service hours by picking up and delivering donations to charities.
Alex Jayne says she might want to pursue acting as a profession once she's finished with her education. "I like reading the scripts to see the character's back story, to know what they're feeling in each scene," she says. "It's fun to see how they interact with the other characters."
But she also loves math, where she is now studying decimals. In her free time she also enjoys sewing and baking. Her favorite things to sew are scrunchies because they're simple and fun, and likes to bake sweets such as banana bread, baklava, and cake. She recently baked a tres leches cake for her mother's birthday.
"It's hard to be successful in Hollywood," she says, agreeing with her mother that it takes perseverance and the ability to let disappointments go without dwelling on them. Still, she looks forward to getting back to auditions and performing in Los Angeles once COVID-19 restrictions are limited and it's safe.