By Lou Ponsi
San Juan Hills High junior Nicolas Bello and senior Ashlynn Mathews were looking for ways to make a difference globally and within their own community.
The pair began collaborating early in the school year, with Bello, a member of the Next Gen Med Club, reaching out to Mathews, who belongs to STEM, Robotics and 3D printing clubs.
Initially, the clubs partnered to design prosthetic limbs, which were donated to India, Brazil and Fiji.
Then the COVID-19 pandemic shut down on-campus classes and activities.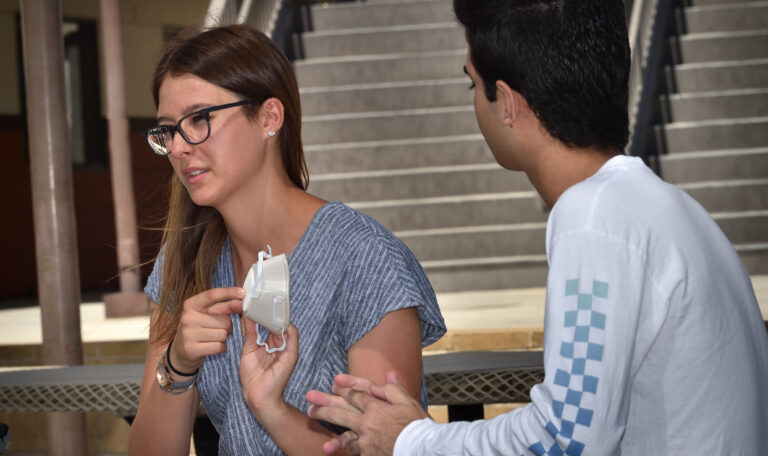 That didn't stop Bello and Mathews and their respective clubs from partnering on another project – creating masks to protect against the virus.
"It's nice to get more involved in the community because (the prosthetics project) was definitely more of a global one," Mathews said.
Bello emailed the CUSD Food and Nutrition Services team in late April wanting to donate masks to the workers who interact with students by passing out lunches.
"We wanted to find something that was reusable and help the community more so that is why we looked for district food services," he said.
Bello and Mathews worked with other students to use a 3D printer to create 40 masks for the team.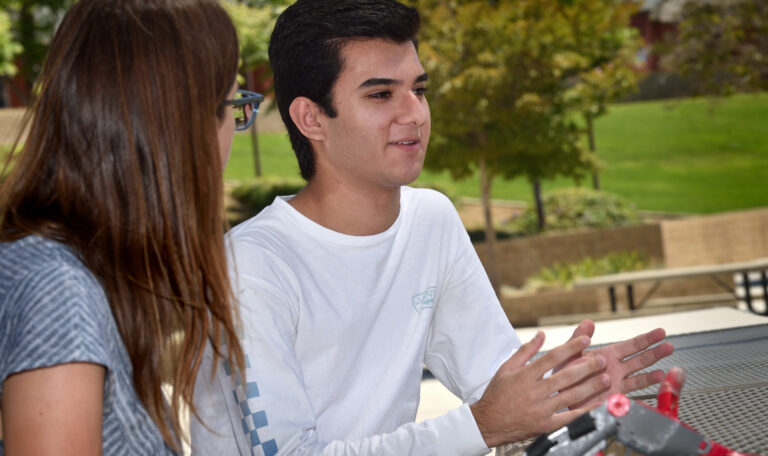 They made models for different sized, adjustable masks.
Each mask has a filtering material to prevent particles from entering while ensuring easy breathing. The filters in the masks are replaceable and last for a month but the masks will last forever, Mathews said.
"I did a lot of research into masks to get this specific design working but I already had all the 3D printing knowledge from doing the prosthetics," she said.
The mask making project was funded by the Coto De Caza Bible study group, which donated the funds to make 120 masks for the district, Mathews said.