San Juan Hills High School senior Ashlynn Mathews is using cutting-edge tools to improve the lives of kids and adults a world away.
While Fiji is famous for its tropical beaches, coral reefs and rugged landscapes, the country in the South Pacific has the highest death rate from diabetes in the world, with one in three Fijian adults having the disease.
Researchers have reported that three amputations take place each day in the major hospitals. The increased rate isn't the only alarming trend, the age group is also changing, with more young adults and children needing amputations.
Enter Ashlynn, 17, who is using a 3D printer to build plastic prosthetics that are making a huge difference in locals' lives.

The Ladera Ranch resident was visiting her grandparents on their humanitarian mission trip to Fiji when she was struck by the number of children in need of artificial limbs. Her grandparents, a nurse and a podiatrist, were working with diabetic patients in Fiji, when Ashlynn witnessed a critical need for prosthetics for children. These families lacked the financial means to get the needed prosthetics.
"I realized when I was visiting and going out to hospitals and villages near the capital that there were a lot of people who needed arm prosthetics and they needed to be economical and durable," Ashlynn said. "I stumbled upon an organization when I came home and started the process to become a certified volunteer."
The organization, "Enabling the Future," is an online global community of "Digital Humanitarian" volunteers from all over the world who are using 3D printers to make free and low-cost prosthetic upper limb devices for children and adults in need.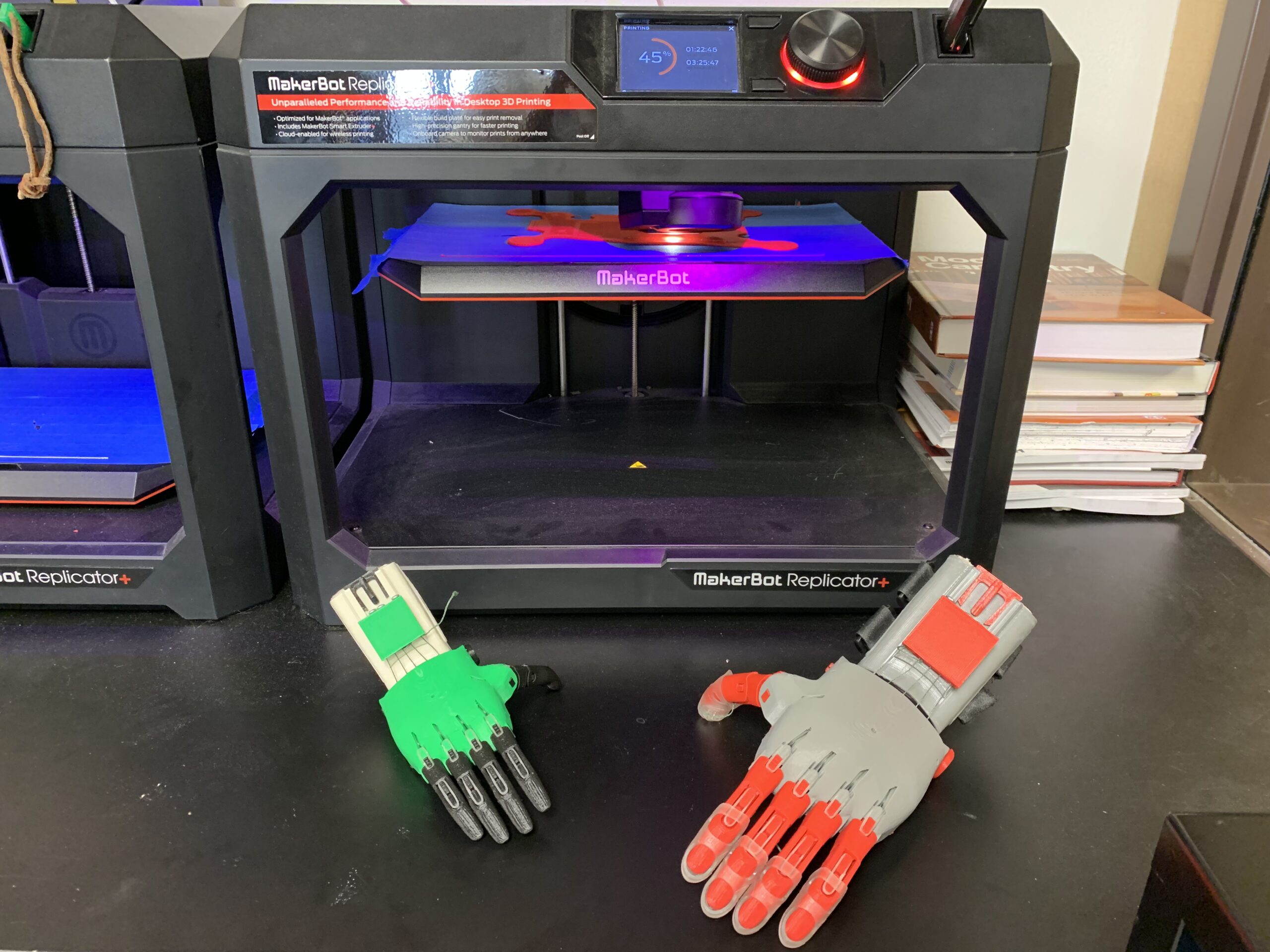 After becoming a certified volunteer with the network, Ashlynn launched an Enable the Future chapter at San Juan Hills High School (SJHHS). She enrolled in the Building and Industrial Technology Academy (BITA) offered through the Career Technical Education (CTE) program at SJHHS. The class, taught by teacher Collin MacDonald, instructed her and fellow students the techniques needed to print the parts for the prosthetics.
To further her mastery in the craft, Ashlynn researched videos found on the network's website as well as YouTube to teach herself printing, friction welding and thermoforming techniques. She also started a 3D club at school to welcome classmates interested in becoming certified volunteers.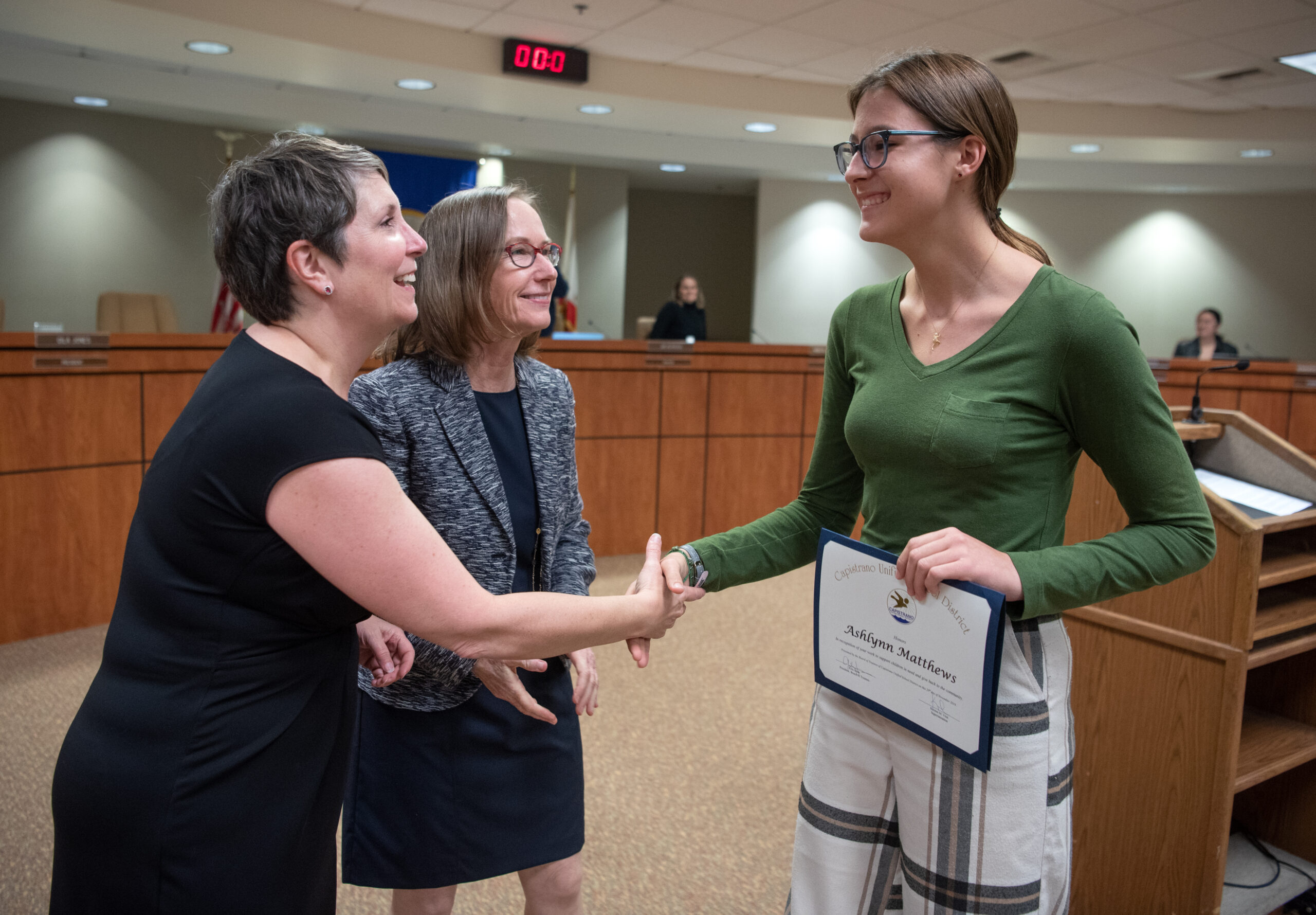 "I feel like it's really important to learn about things theoretically but also learn how things work in reality from a hands-on experience," Ashlynn said. "I know that when I design something, it's going to be used in real life and I think that's super beneficial to have it offered in class because students are getting both sides of it. We're working on computers and learning how to read plans, but we're also working with our hands."
Last year, Enabling the Future presented Ashlynn with her first case: a two-year-old girl named Giovanna from Brazil who was in need of a new arm. After learning Giovanna's measurements and favorite colors – pink and purple – Ashlynn got to work and printed and assembled the prosthetic limb. When Giovanna's family received the arm, they sent Ashlynn a video of their daughter wearing her pink and purple device and shaking her parents' hands for the first time.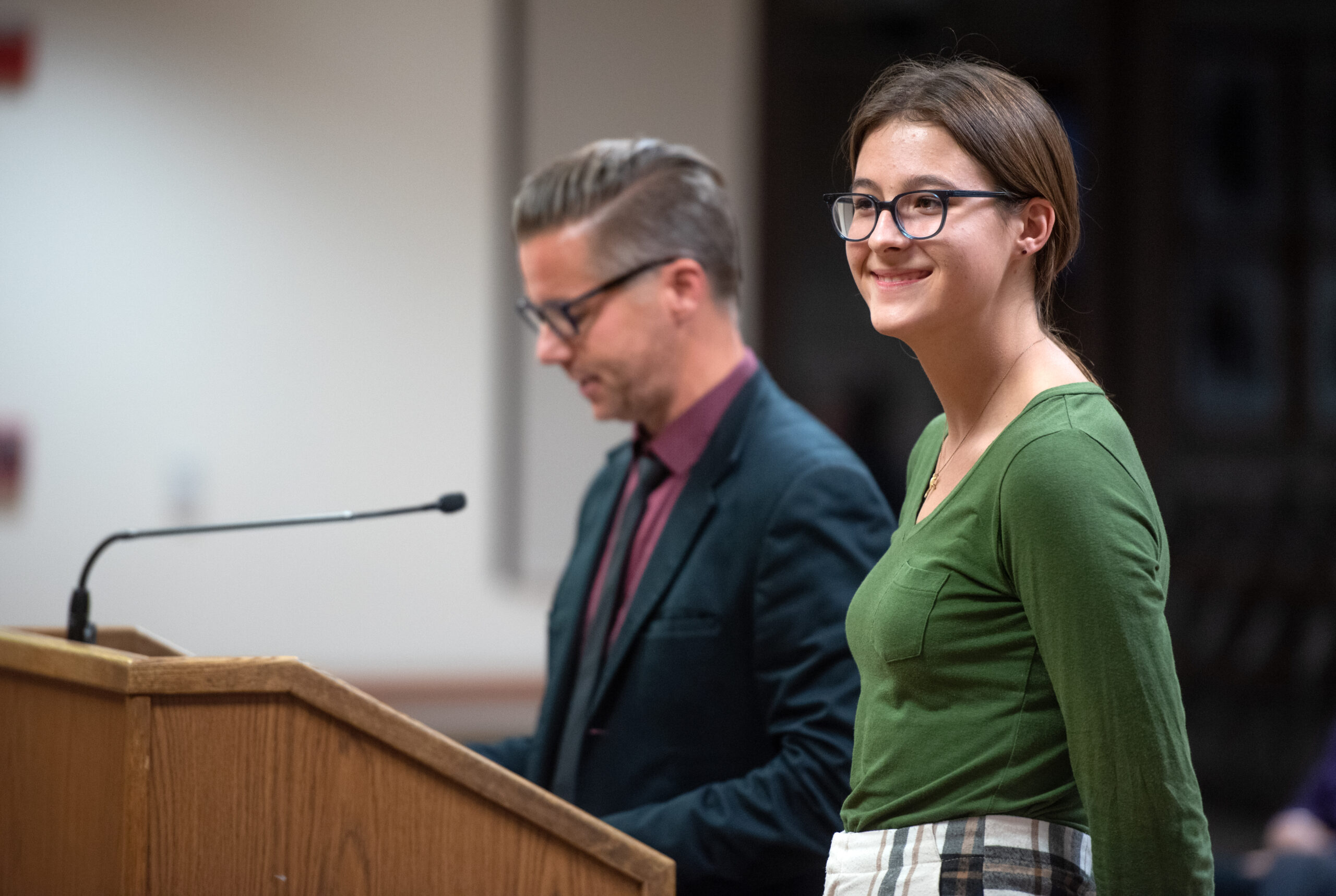 Ashlynn additionally wrote a grant proposal on DonorsChoose, a U.S.-based nonprofit allowing individuals to donate directly to public school classroom projects. She was able to obtain funding for 30 prosthetics, each costing roughly $13-$16 dollars.
As she prepares for college next year, Ashlynn hopes to have trained fellow SJHHS students on how to print and assemble these devices.
"I'm really interested in civil engineering and I know it will be important to use this software that I learned from the BITA course," Ashlynn said. "I also found that it's a really great way of getting involved in the global community."