By Cathi Douglas
To the uninformed, food allergies may seem mere inconveniences. In reality, they can be life-threatening.
A San Juan Hills junior with personal experience is educating others about the issue.
Julia Kowalski, a junior student at San Juan Hills High School, has missed birthday parties and sleepovers as a result of her allergies to tree nuts and peanuts. Her allergy was identified when she was just 13 months old.
"Having a food allergy is very difficult," Kowalski says. "It's an unseen disability that can be really hard to manage."
Cross contamination is so prevalent in restaurants, for instance, that she often skips eating out.
Finding it necessary to educate her friends, their parents, and her teachers, Kowalski knew food allergies were a widespread, serious, and ongoing issue. Today, Kowalski, 16, of Ladera Ranch is harnessing her allergy expertise to develop a full suite of educational materials on food allergies as part of earning her Girl Scout Gold Award, the highest honor a scout can earn.
"My main goal is to help people with allergies and raise awareness and compassion," she says. "Food allergies are life-threatening, but the threat goes unnoticed by a lot of people."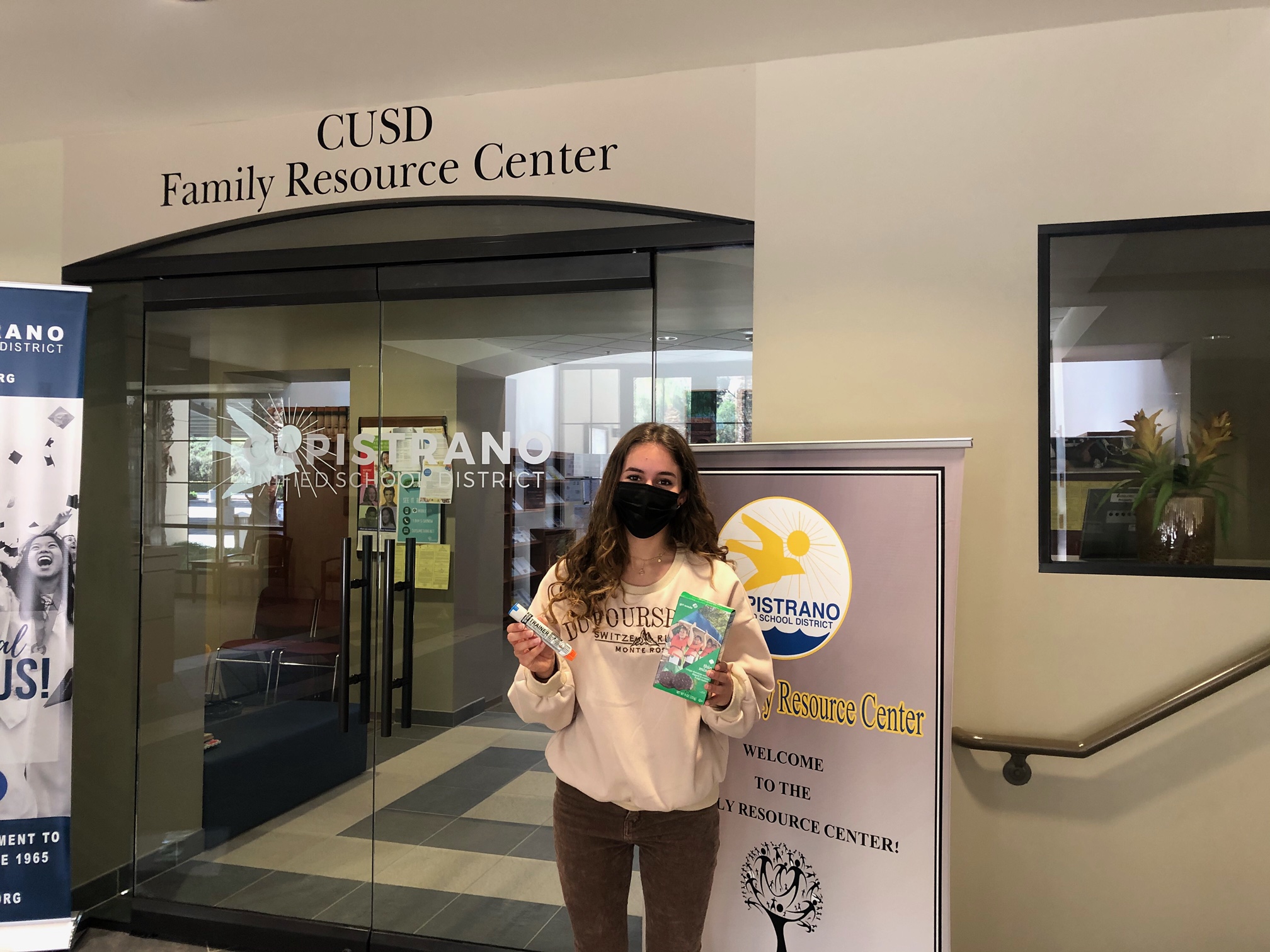 A Girl Scout since kindergarten, she already has earned Bronze and Silver awards. With Nicole Lindstrom, Girl Scout project advisor and the Ability Awareness Chair for the Community Advisory Committee, Kowalski is spending more than 80 hours to develop the project.
Kowalski had been a volunteer at Ability Awareness Day at Chaparral Elementary, at Lindstrom's Allergy Awareness station. Through that work, Lindstrom and Kowalski came up with the idea to create curriculum — written by Kowalski — that can be used at Chaparral Elementary and shared with other campuses within Capistrano Unified.
"It must have an outreach element so as many people as possible can access it," she explains about her project, "and it's mandatory that it must be sustainable beyond me."
Now posted on the Capistrano Unified School District's website and on YouTube,"Food Allergy Awareness," a 14-minute video featuring Kowalski, several friends, and Ladera Ranch allergist Dr. Sarah Field, is the result of several months of research, writing, and production.
The video clearly shows how allergens are easily transmitted unknowingly from one person to another through mutual use of playground equipment. The video also displays a number of nutrition labels and shows how to identify allergens in the foods.
The video – and a kit of materials she has developed featuring more than 60 laminated explanation cards – are used in the district's Ability Awareness Days. The materials fully explain food allergies, their effects, and ways to treat accidental exposure.
Her Gold Award efforts are the continuation of work Kowalski has been doing since she was a student at Chaparral Elementary School, when she demonstrated to teachers and classmates the use of different epinephrine injection pens used to treat an individual suffering from anaphylactic shock brought on by exposure to allergens.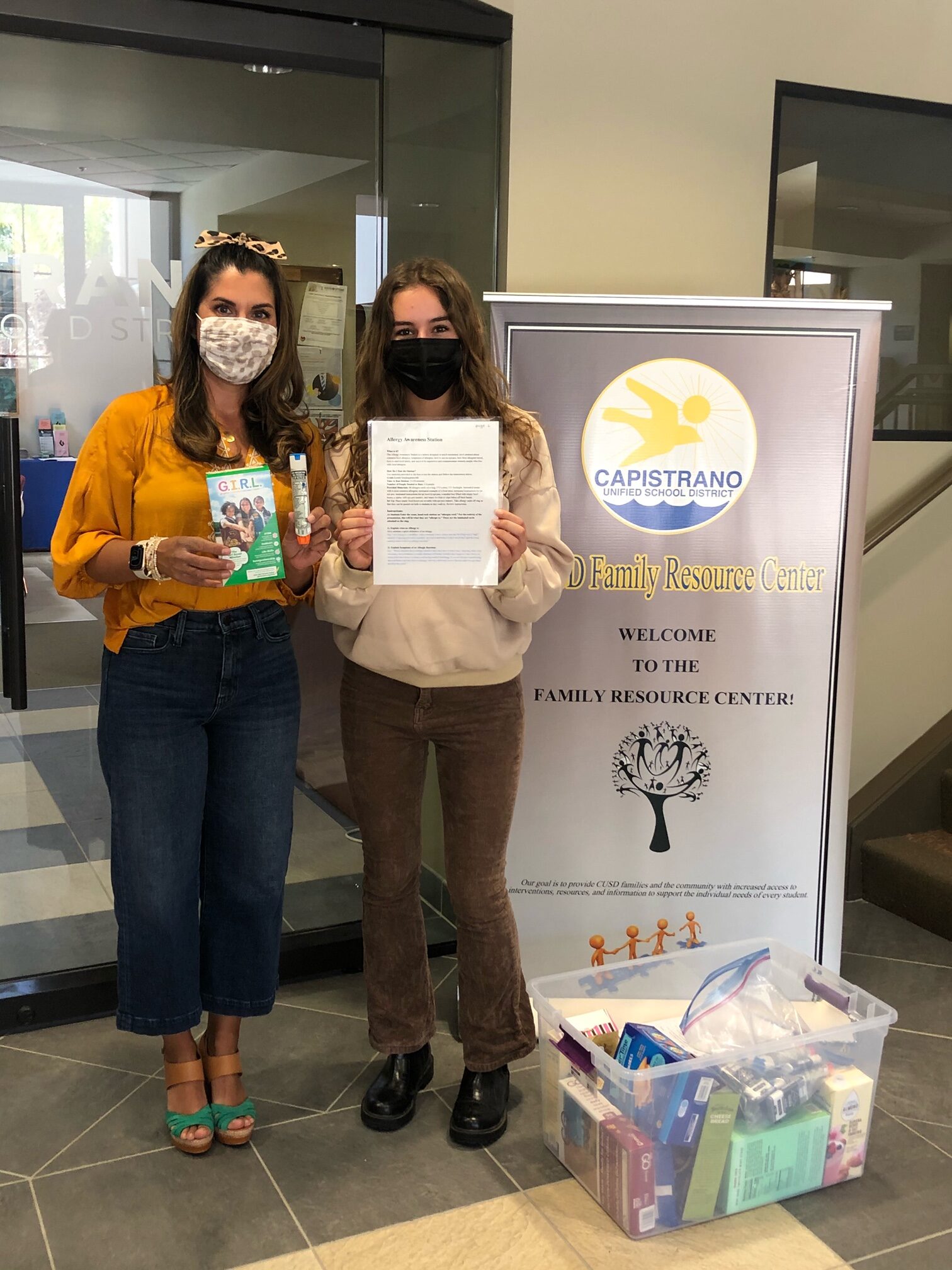 Since then she has given informational presentations and speeches at various schools, says her mother, Carrie.
"Julia is an amazing speaker," Carrie Kowalski says. "She has educated more than 3,000 kids – and I'm continually impressed at how outspoken she is, with an innate ability to speak in public."
Kowalski plans to distribute the video and educational materials through Girl Scouts International and hopes she can reach other schools, churches, and community centers.
"I think it's pretty cool that she is doing something positive with the situation she's been given," Carrie Kowalski observes. "Allergies have been challenging for her. It's meaningful that she's empowered to do something positive through that disability."
Those efforts will continue, Kowalski says.
"I plan to attend a four-year university to study molecular biology," she notes, "with the goal of conducting research, specifically in cancer and allergies."