By Lou Ponsi
There wasn't a football in sight, but that's OK.
Members of the San Juan Hills football team and their coaches were just thrilled to be working out on the field together, even if no actual football was being played due to restrictions stemming from the COVID-19 virus.
The CIF-SS Division 4 champion Stallions were among the Capistrano Unified School District teams that took the field for conditioning workouts recently.
Players must adhere to social distancing guidelines and no contact of any kind is permitted, for now.
"It's kind of weird with no footballs," junior safety Ethan Davis said. "It's better than nothing, that's for sure. It feels good to get back to it."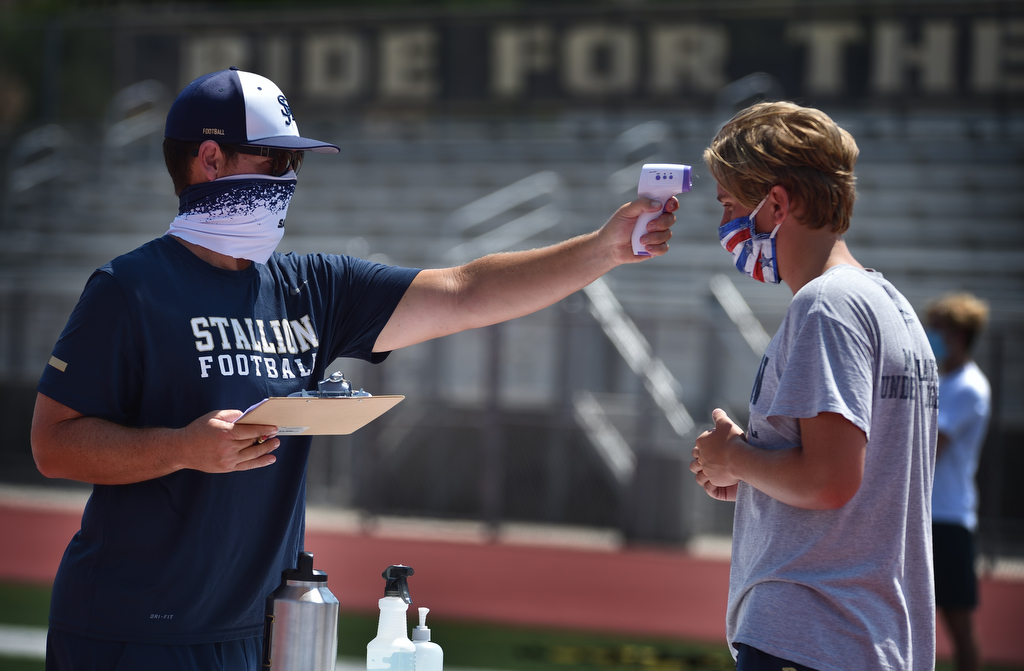 Players also had to undergo temperature checks before taking the field and answer a series of questions relating to signs and symptoms of the virus:
Fever or chills? Cough? Shortness of breath? Loss of taste or smell? Fatigue? Headache?
The conditioning taking place now would normally be taking place in the spring with the season usually getting underway in mid-August.
The pandemic forced games to be postponed until January 2021.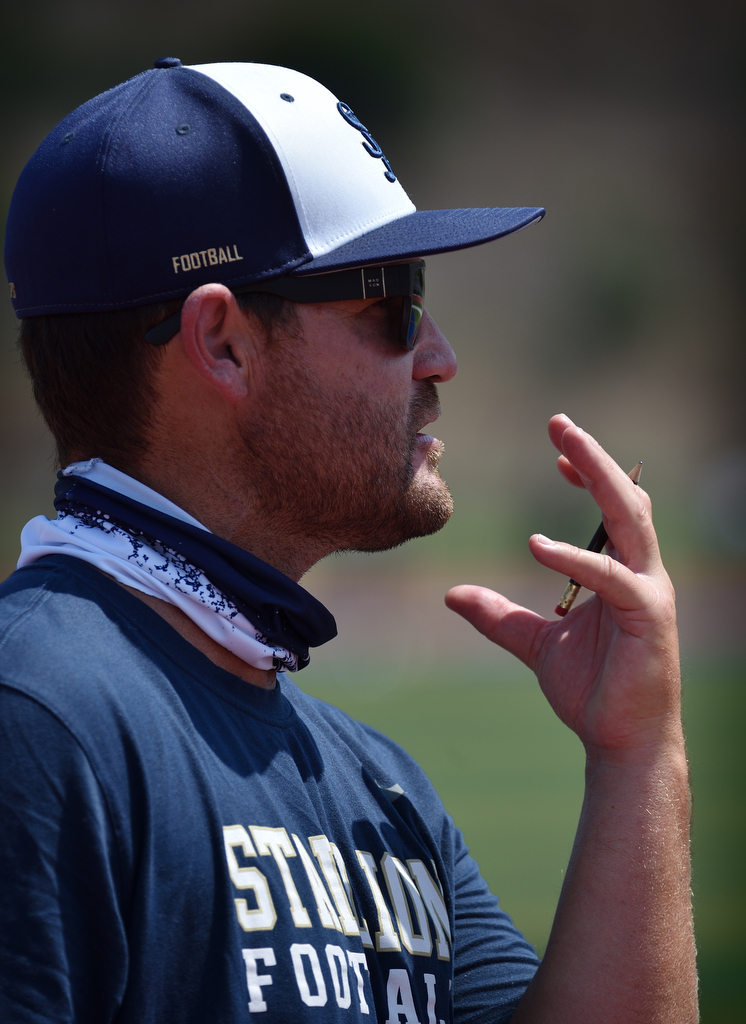 "We are here with these boys for the first time since March," Stallions coach Robert Frith said. "We haven't been able to do anything with them. Now we are here. We are doing this. This is awesome. To be able to be here with these guys and talk with them in person … it's wonderful. We miss it so much because it is such a huge part of what we do."
Frith also understands the situation is fluid and nothing is a certainty.
"With this whole COVID situation, I don't know if I'm too confident in anything because the rug has been pulled out from under our feet a few different times," he said. "We are just trying to get through each day. Right now, we are in phase 1. Let's just continue to make sure we follow all of our protocols, all the procedures to keep these kids safer here than they would be outside on their own."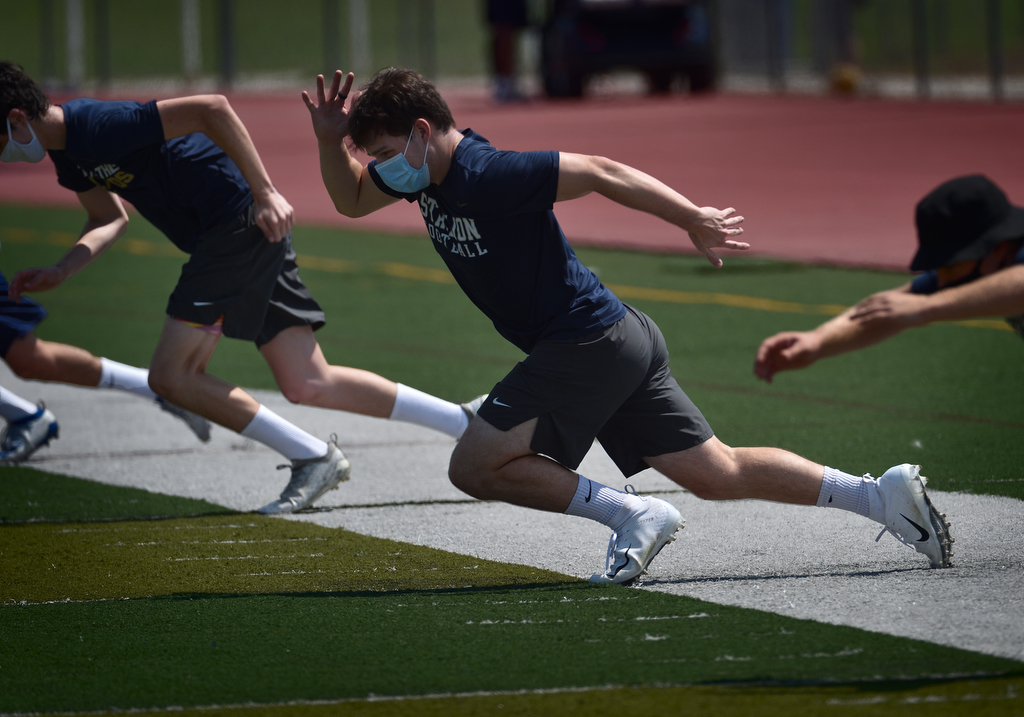 Players also took the field in shifts because the new guidelines don't allow more than 50 players to be on the field at the same time. Juniors and seniors were grouped together in two shifts in the morning.
In the afternoon, two shifts of freshmen worked out.
The next day, the sophomore group took the field in two shifts.
Junior safety Andrew Hamilton said being back on the field with teammates was exciting.
"I just haven't seen them in a while," Hamilton said. "I feel like there is an energy being with the team. It's just nice to be around that again. It's new, but it's also fun."
If all goes according to plan, the Stallions will play their first game at home against Cypress on Jan. 8.
Said Frith: "That is all we are thinking about until they tell us something different."