By Lou Ponsi
For 29 years, empowering students has been the principal tenet of Ann Berger's teaching philosophy.
Now, officials at Orange County Department of Education have taken notice.
On Thursday, April 29, Berger was named by the county as one of six 2022 Orange County Teachers of the Year.
Berger, who has been teaching in the Capistrano Unified School District for 22 years, earned the award in the elementary school category. As a teacher of the year for the county, Berger is now eligible for consideration for California Teacher of the Year honors.
"I did not expect this at all," said Berger after being surprised by the announcement on a Zoom call, where she thought she was going to provide sound bites for a future ceremony. "It's very humbling and at the same time, such a cool experience. It's my honor to represent the county."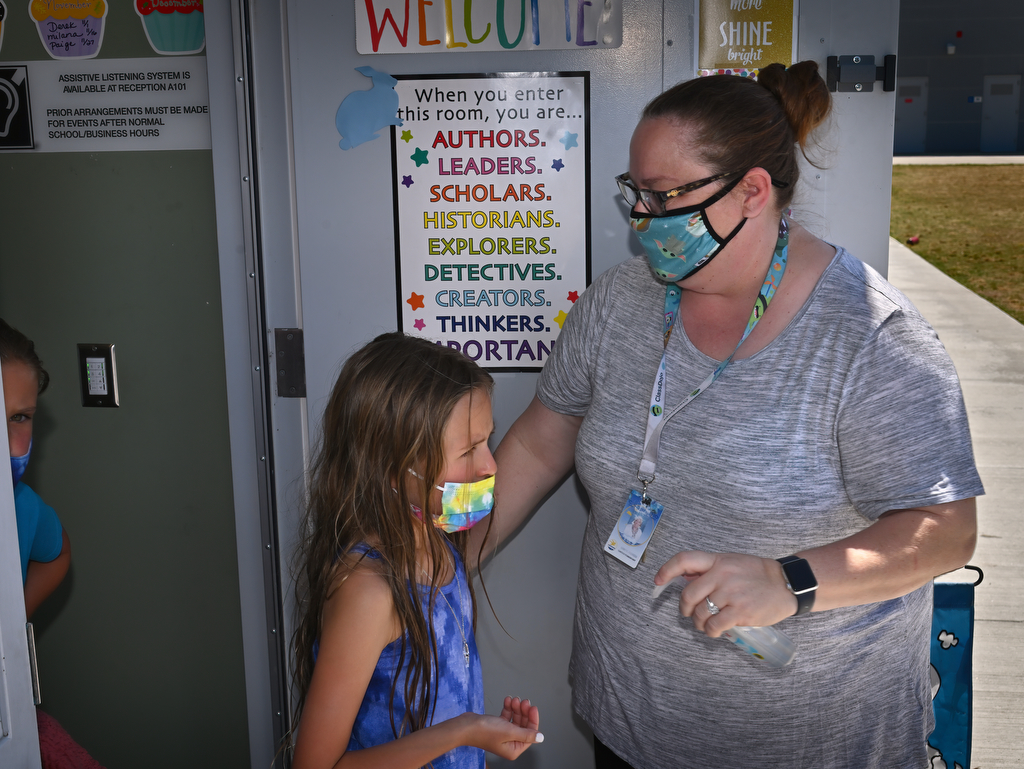 In February, Berger was named the 2021 Elementary Teacher of the Year for the Capistrano Unified School District, which made her eligible for the county teacher of the year recognition.
Orange County Department of Education Superintendent Al Mijares, CUSD Superintendent Kirsten Vital Brulte, Esencia Principal Josh Wellikson and members of the CUSD Board of Trustees were on the Zoom call.
Vital Brulte told Berger that her leadership "continues to strengthen the teaching and learning that takes place at this campus and beyond this campus. It's such an incredible gift to our students, families and all of our colleagues."
Wellikson praised Berger for embodying Esencia's philosophy of putting students before curriculum.
"We love the fact that your body of work, your impact, goes beyond your classroom," Wellikson said. "It goes beyond your grade level, it goes beyond the school, it goes beyond the district."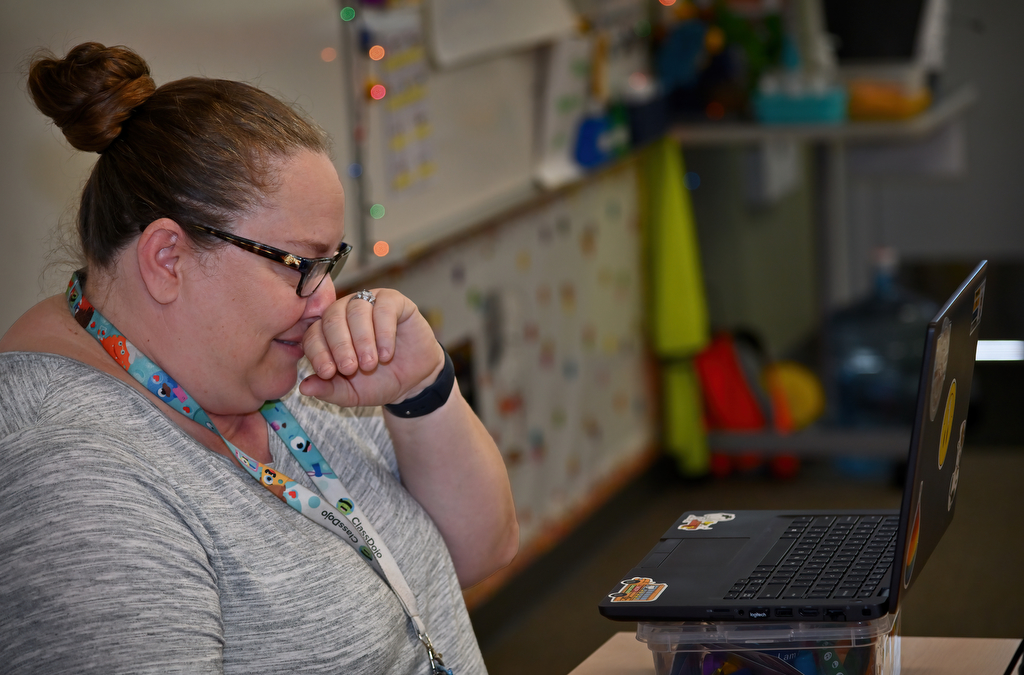 Berger uses a variety of methods to engage her students. She runs her classroom in the style of the U.S. government, where there is a president, vice president and several positions taken on by students.
Each student is then assigned a job in various sectors such as the Internal Department of Homework Affairs, Library of Congress, Department of Maintenance, and Department of the Treasury.
Berger began first got the idea of a student government-run classroom when teaching fifth grade, where government is part of the curriculum.
"I'm very much a teacher that feels like it's not my classroom, it's our classroom," Berger said. "I'm very student centered in my approach. So what drives me is how will this impact my students. How am I going to give my kids a great experience that at the same time has them learn and take away from this learning. I wanted them to have a say and be empowered."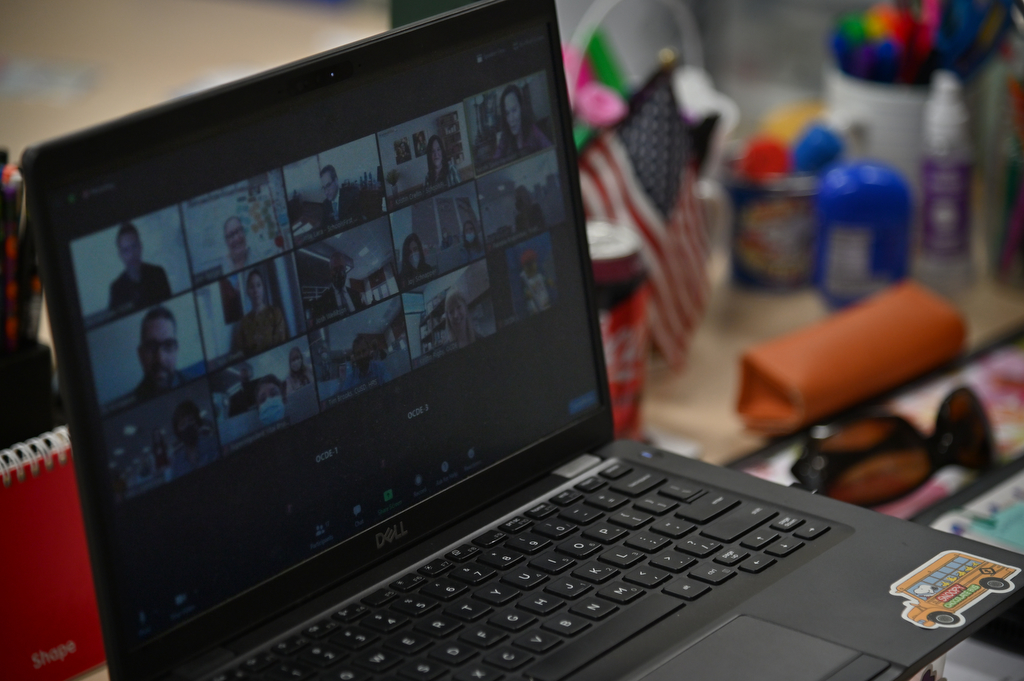 Last year, when Capistrano Unified School District needed to quickly develop an online elementary curriculum in the midst of the coronavirus pandemic, Berger was on the front lines, organizing teacher-leaders to craft a successful learning management system.
Berger has also held the position of Canvas ambassador, in which she helped train and provide ongoing support to 800 elementary teachers. She has also been a participant in the OC STEM Initiative. Berger has involved her students in a variety of outreach projects as well.
Her classes sent greeting cards to military personnel and held fundraising drives for the Second Harvest Food Bank, CHOC Children's Hospital, UNICEF and local animal shelters.
Berger and the other county teachers of the year each receive a $20,000 check from the Orange County Teacher of the Year Foundation. They will be honored at a gala at the Disneyland Hotel in the spring of 2022.
Each teacher is also awarded the iconic "apple trophy," with their names engraved on the front.
"I don't do it for the adulation," Berger said. "I do it because I love what I do. It's a calling for me. I was meant to be a teacher. I'm honored to represent not only Capistrano, but also the County of Orange, where I've grown up. I'm an Orange County girl."