By Cathi Douglas
When the Municipal Water District of Orange County announced its 2021 Water Awareness Poster Contest, Joanne Ramirez jumped at the chance to involve her San Juan Hills High School students.
The district's contest is presented each spring. Its goal is to get students thinking about water, our most precious resource, and how clean, fresh drinking water improves lives. Nearly 1,000 entries are received annually, with 40 winners selected.
"It's been such a challenging year with the pandemic that these kinds of things are exciting," says Ramirez, who teaches graphic design. "Not only was it an opportunity to bring the issue of water conservation to the forefront, but it also allowed my students to be part of something bigger than themselves."
Capistrano Unified boasts three winners this year:  Iraisa Van Vlasselaer, 18, a senior; Ethan Harrowby, 16, a junior who lives in San Juan Capistrano; and Chasen Parker-Duke, also a junior. Each winner receives a bucket full of goodies, a deluxe art box, and their artwork presented back to them, framed, and ready to display.
"It's nice to be recognized," says Van Vlasselaer, whose poster titled "Save Together" pictured people reaching out to each other with a wave of water splashing off the side of the page. "It's exciting to be a winner.
"Environmental conservation and protection is something I value, so the contest included two things important to me – water conservation and art."
Van Vlasselaer, who plans to study communications or advertising at San Diego State University this fall, says winning the poster contest inspires her to continue with artistic endeavors in the future.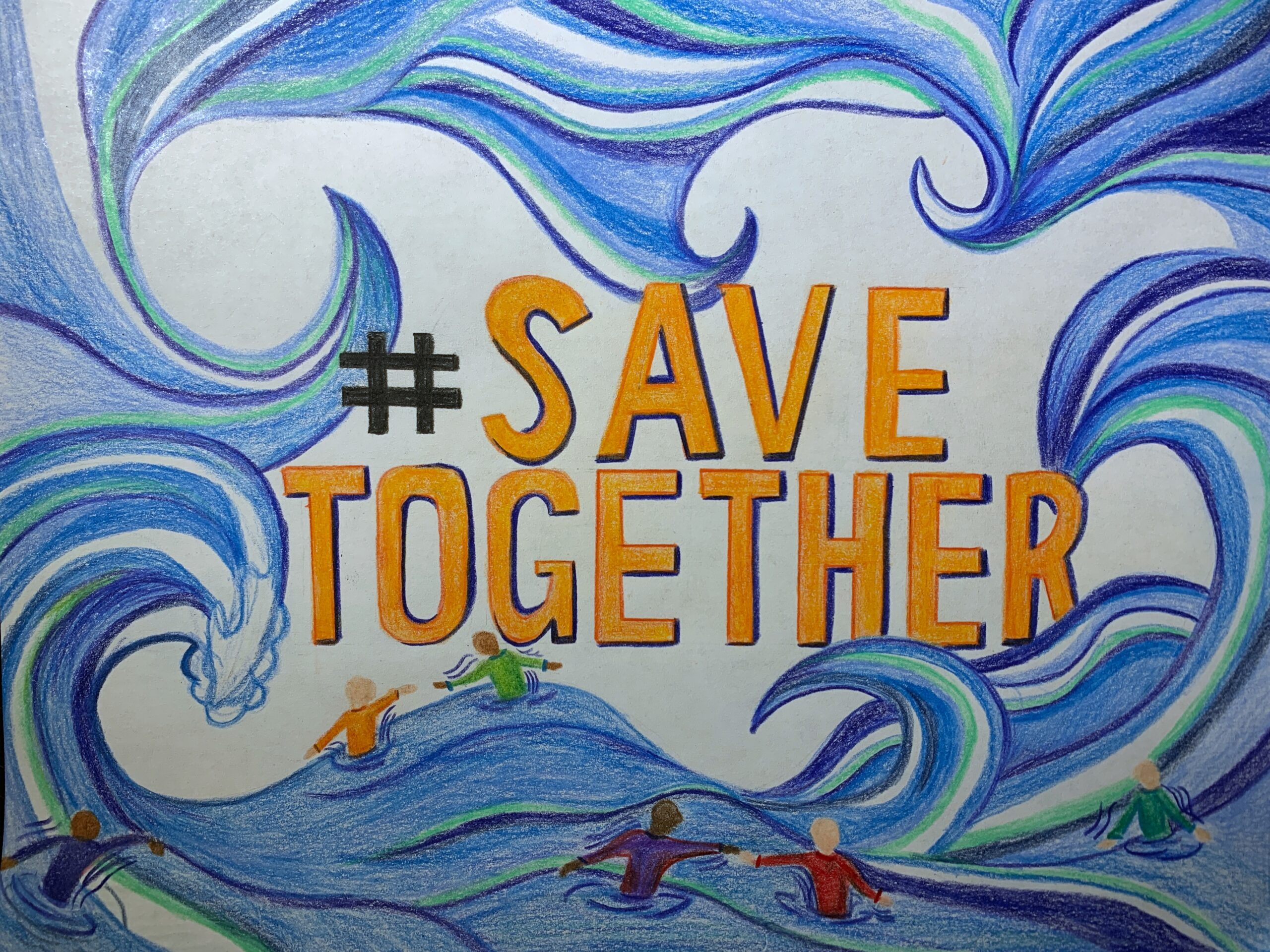 The posters must be hand-drawn, Ramirez points out, so that even students without computers could participate. She decided to make it a class requirement and 95 percent of her students complied.
"These are the best students ever," she raves. "They are such a talented bunch. It makes my job so rewarding to have students participate."
Harrowby says he was inspired by his love of the ocean and its creatures in the design of his poster, which featured a sea turtle with coral, shark, and a school of fish inside.
"I do art just for fun," he notes, "but it was cool to win."
Traci Muldoon, the water district's public affairs assistant, says several local winners' work will also be submitted to The Metropolitan Water District of Southern California's regional poster contest for consideration, and a chance to win a spot in their annual "Water Is Life" calendar.
To have one student win the contest was exciting, but it was fantastic to get three winners, Ramirez says. "Winning the contest inspires students to move forward with the arts," she notes, "which is so important."