By Elysse James
When Capistrano Unified began re-opening schools for in-person learning in the fall following abrupt campus closures in the spring, the decision to return to campus wasn't easy for anyone.
For many, however, the rewards of in-person learning have far exceeded expectations.
Rancho Mission Viejo residents Tricia and Ra Reyes, both English teachers at Tesoro High, decided after a long and reluctant struggle, to send their daughters back to elementary school when in-person learning resumed in October 2020.
The family at first was joyful, looking forward to the children returning to the classroom with their friends, picking out school supplies, and packing their backpacks for first and third grade.
But as the date drew closer, Tricia Reyes said, she felt nervous about school safety measures, about her daughters keeping their masks on, and a reluctance to let them out of her sight.
"Because now they're not with me anymore and I'm not in control," Reyes said. "This return (to school) was different. It was hard."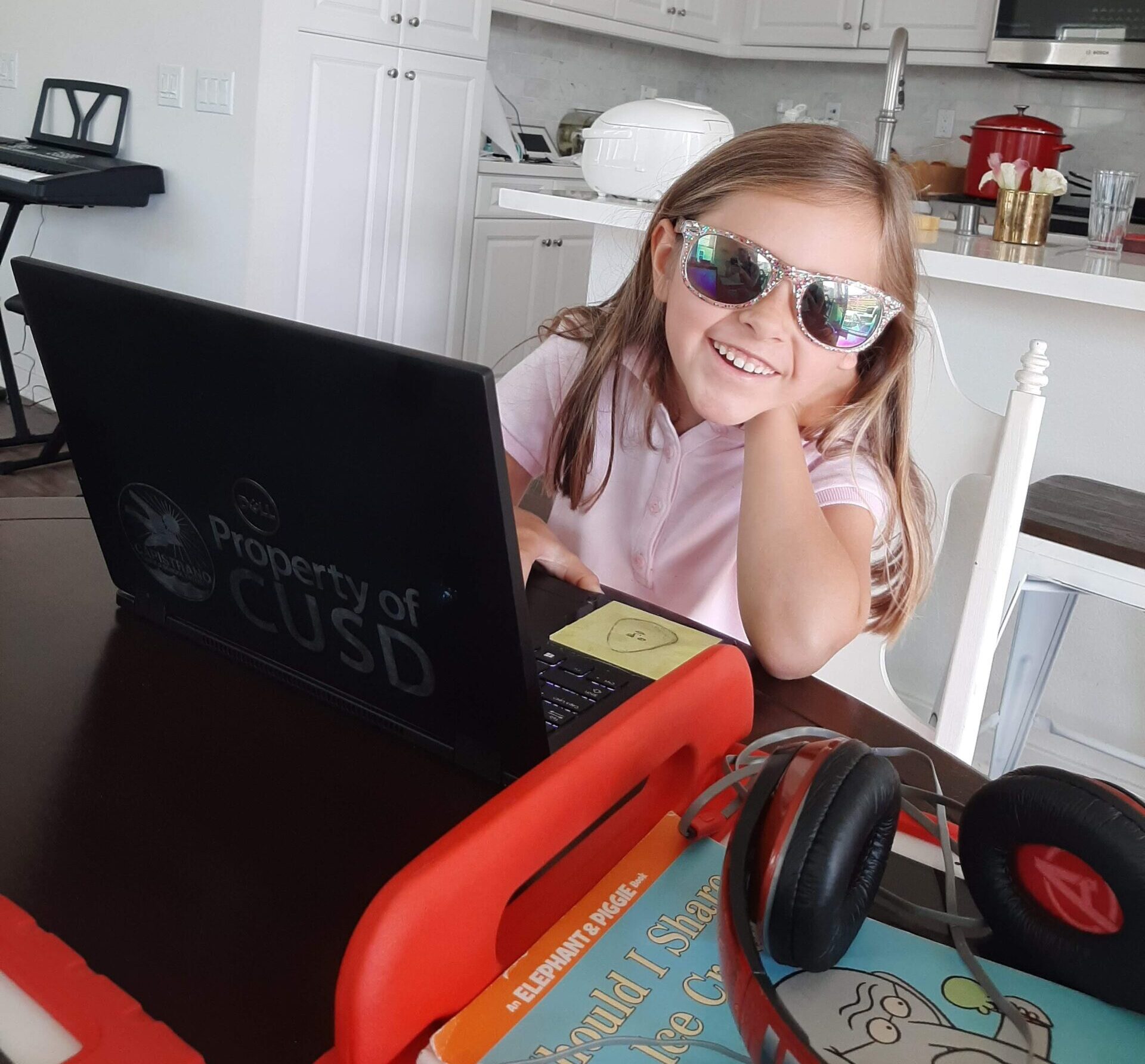 Reyes found comfort in the fact that Capistrano Unified allows families to move to an all-online education option at any time, providing a seamless transition from the classroom to at-home learning.
As campuses re-opened, Bia and Bryan Fernandes sent their kindergartner, Lincoln, back to school for a partial day, while their fourth-grader, Liliana, attends the full school day with extended learning.
The online-only option was not working for the Fernandes', who both work from their home. Bia is a consultant for health and wellness at Arbonne, and Bryan is a regional sales manager for a dental product manufacturer.
Yet the Fernandes' had some common concerns: how would the children wear a mask all day? What happens if someone at the school is confirmed to have COVID-19? What would in-person school look like during the pandemic?
"There were a lot of unknowns before they went back, but everything seems to be handled very well by Capistrano Unified," Bryan Fernandes said.
As it turned out, the children had no issues wearing masks, and CUSD's transparent COVID-19 dashboard and communication and planning for any confirmed cases helped assuage fears.
"Especially for our 5-year-old in kindergarten, it's impossible for him to sit and look at a screen all day," Bryan Fernandes said. "We're lucky that (CUSD is) one of the few districts that are open on site."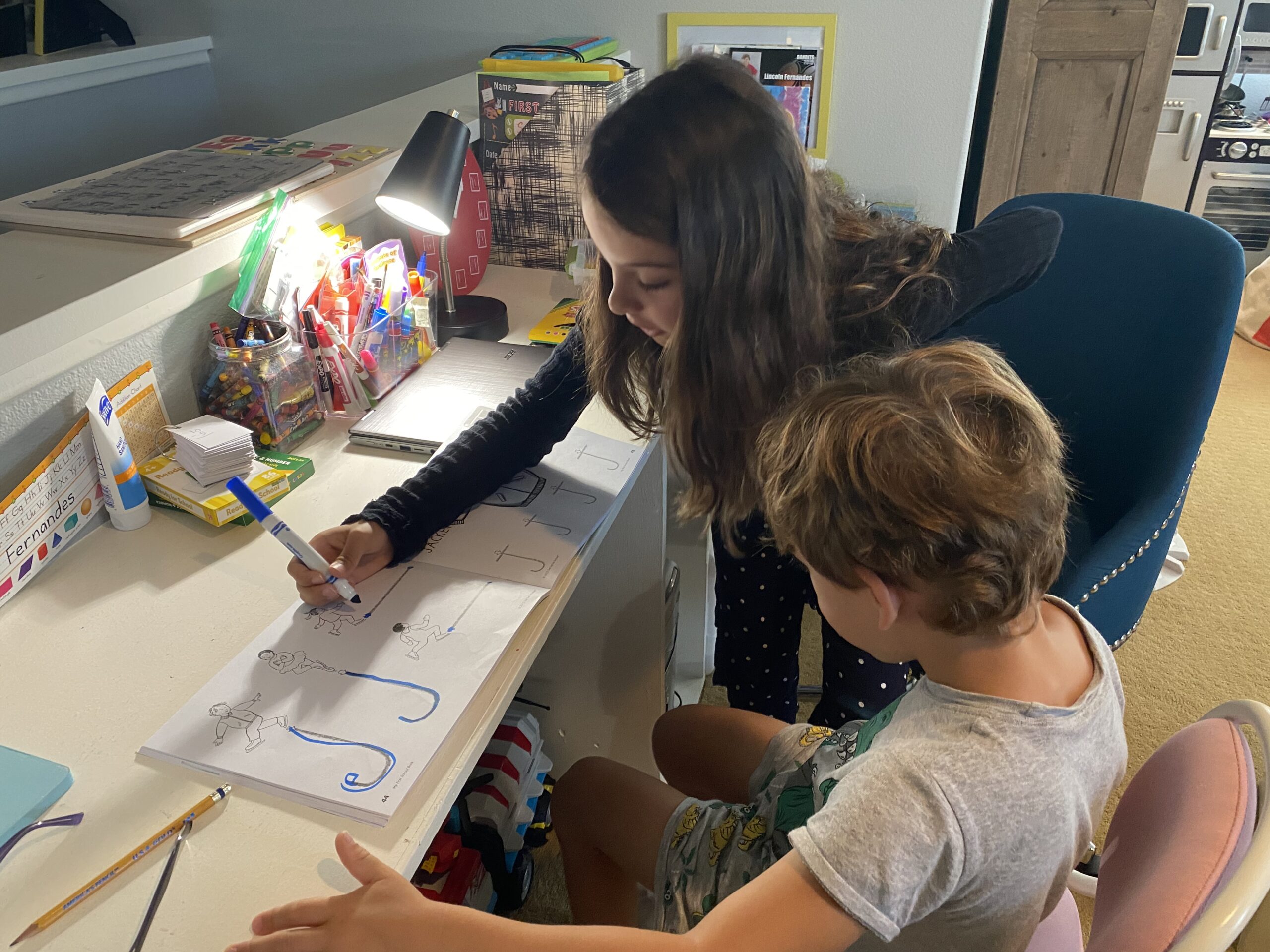 The in-person education was helping the kids thrive and giving them the social connections they needed with their teachers and friends — albeit with plexiglass barriers, temperature scans, cohorts rather than larger classes, frequent sanitizing, and masks.
The benefits of the children getting to socialize with their friends and classmates, and to talk with their teacher, were immediate. Lincoln, who was struggling to learn to read during his online kindergarten class, is making great strides with his teacher there to help.
"They were much happier," Bryan Fernandes said.
Reyes noticed similar positive changes as her daughters returned to campus.
"They wore the mask all day and didn't complain about it," Reyes said. "They say the best part of their day is their teacher. Second is their friends. That was missing."
And she noticed something else: more laughter.
"It definitely gives me a bigger appreciation for our kids' teachers," Reyes said. "I know how hard we're all working. It's beyond what the normal scope is, and learning at such a fast rate. I have so much compassion for their teachers."
Going back to in-person school also helped with the home dynamic. Before schools reopened, Reyes and her husband were teaching from home and their daughters — like all of CUSD — were doing distance learning.
"It was becoming almost unmanageable," Reyes said. "This was a big weight off our shoulders."
Another benefit?
The kids' time on electronic devices was suddenly cut in half.
"It made a huge difference," Reyes said.
Both Reyes' returned to the classroom themselves to teach high school English — now behind a plexiglass barrier. Ra teaches juniors and seniors, while Trisha teaches freshmen. Both are teaching "hybrid" schooling with some students online and others at their desks on campus simultaneously for the 1 hour, 50 minute class sessions.
"It's hard," Reyes said. "It's not a perfect situation by any stretch of the imagination."
Reyes gives her students a 10-minute break to stretch, step outside and get fresh air.
"That's been one of my highlights," she said. "I get to know the kids in those moments."
Families overwhelmingly agree that this plan for instruction is a marked improvement over the spring's sudden move to distance learning.
In a survey of CUSD families taken in fall 2020, 76.6 percent of high school families felt live instruction (both in-person and online) was very effective/effective and 76.2 percent strongly agree/agree that their child is learning. That number went up to 93.6 percent for elementary school families.
"(Teachers) are people persons. We like the connection," Reyes said.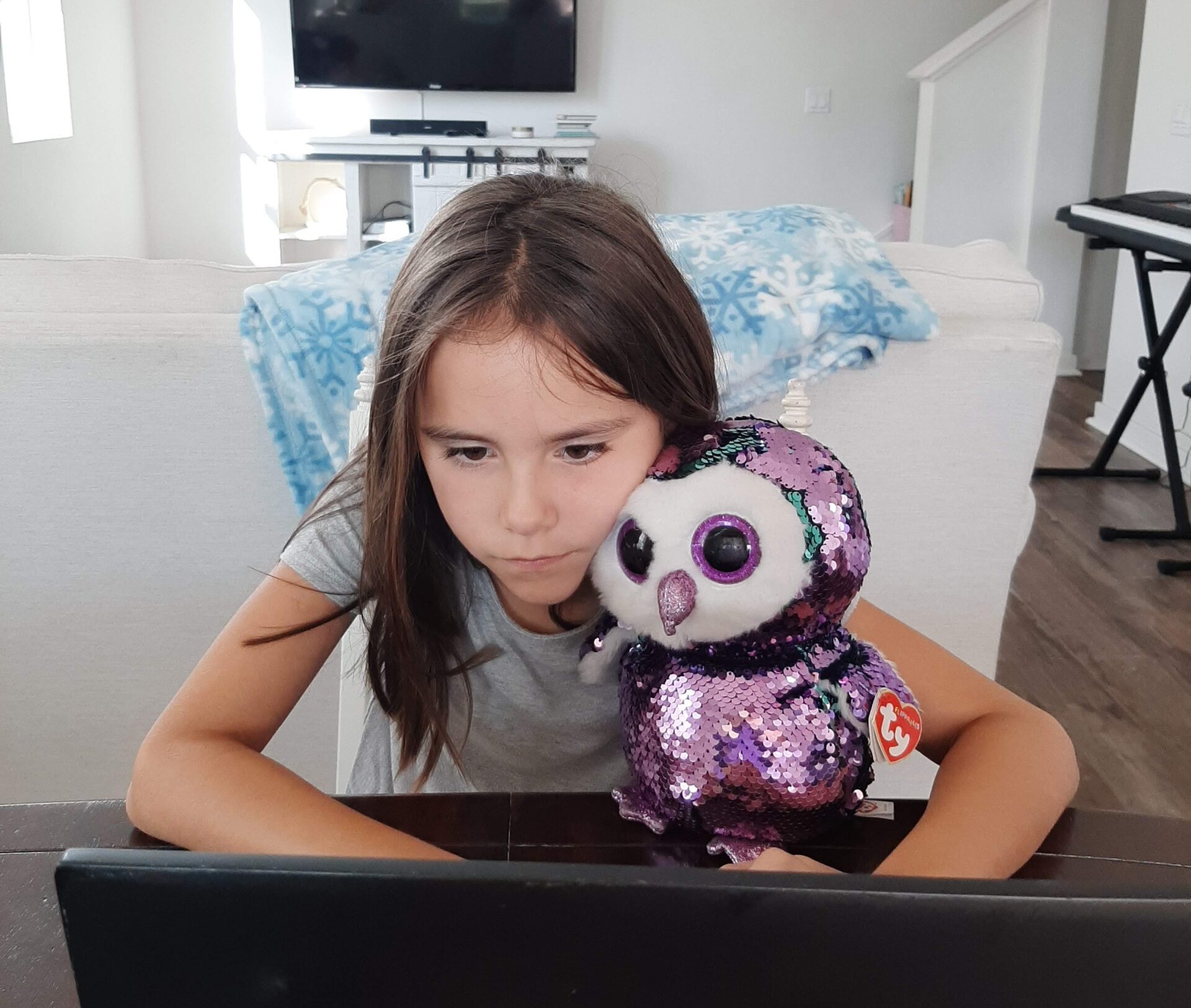 Among surveyed middle school families, 77.8 percent strongly agree/agree that their child is learning, 84.9 percent feel that live instruction is very effective/effective, and 93.4 percent reported that access to the online curriculum and the Canvas program are always good/good.
A total 93 percent of high school families, 94.7 percent of middle school families, and 96 percent of elementary school families feel that schools are following health and safety guidelines.
Those guidelines include mask wearing, safe distancing, hand-washing and hand sanitizer use, frequent cleaning of surfaces, and more. Reyes says she lets papers sit for 72 hours before passing anything out to her students, though most work is done electronically. Between classes, the teachers spray and clean all desks and surfaces.
"I'm so proud of (the teachers) that they're making this work," Reyes said. "They're trying."