By Elysse James
Capistrano Unified announced its teachers of the year on Wednesday, Feb. 10, with surprise campus visits to the winning three teachers of the year. 
This year's CUSD Elementary Teacher of the Year 2021 is Ann Berger of Esencia K8 in Mission Viejo. 
Click here to read about the winning Middle School Teacher of the Year.
Click here to read about the winning High School Teacher of the Year.
Berger's colleagues say she connects with all her students and helps each student meet their full potential in her classroom.
"She has a natural talent for connecting with kids — all kids," wrote Bathgate Elementary Principal Jayne Martin. "She works tirelessly to help those who struggle, while challenging the most advanced students in her class."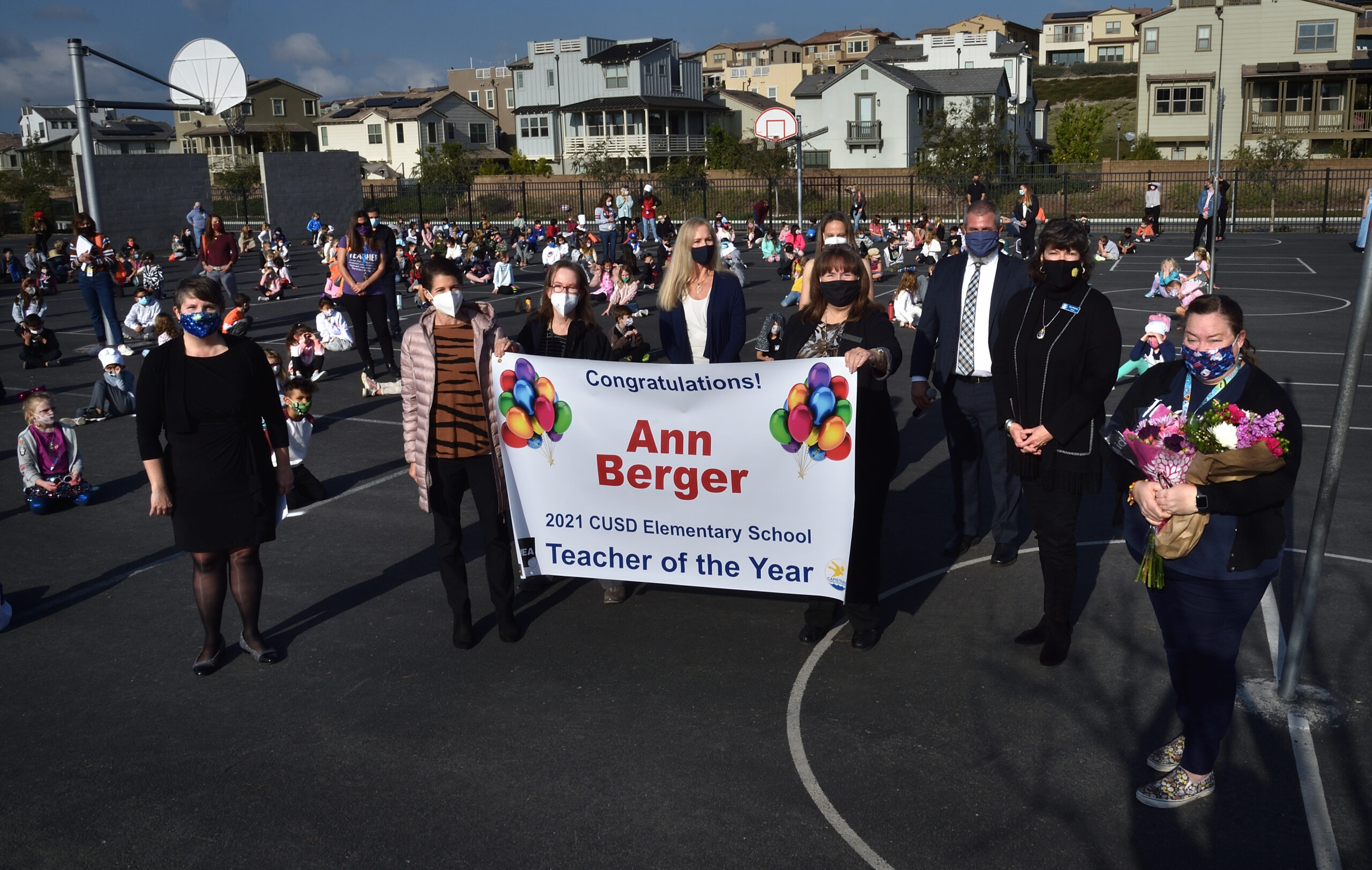 Her classes behave as a democratic government, with each student doing a job in sectors such as the Internal Department of Homework Affairs, Library of Congress, Department of Maintenance, and Department of the Treasury. They change positions each trimester. The students learn life skills and memorable academic lessons throughout the year in this environment. 
"One of the greatest rewards of teaching is making the difference in the life of a child. It is such an honor and a pleasure to see the smile on a child's face when they have worked and worked and are able to accomplish a goal," wrote Berger, who has 28 years of teaching experience and joined Capistrano Unified in 1998.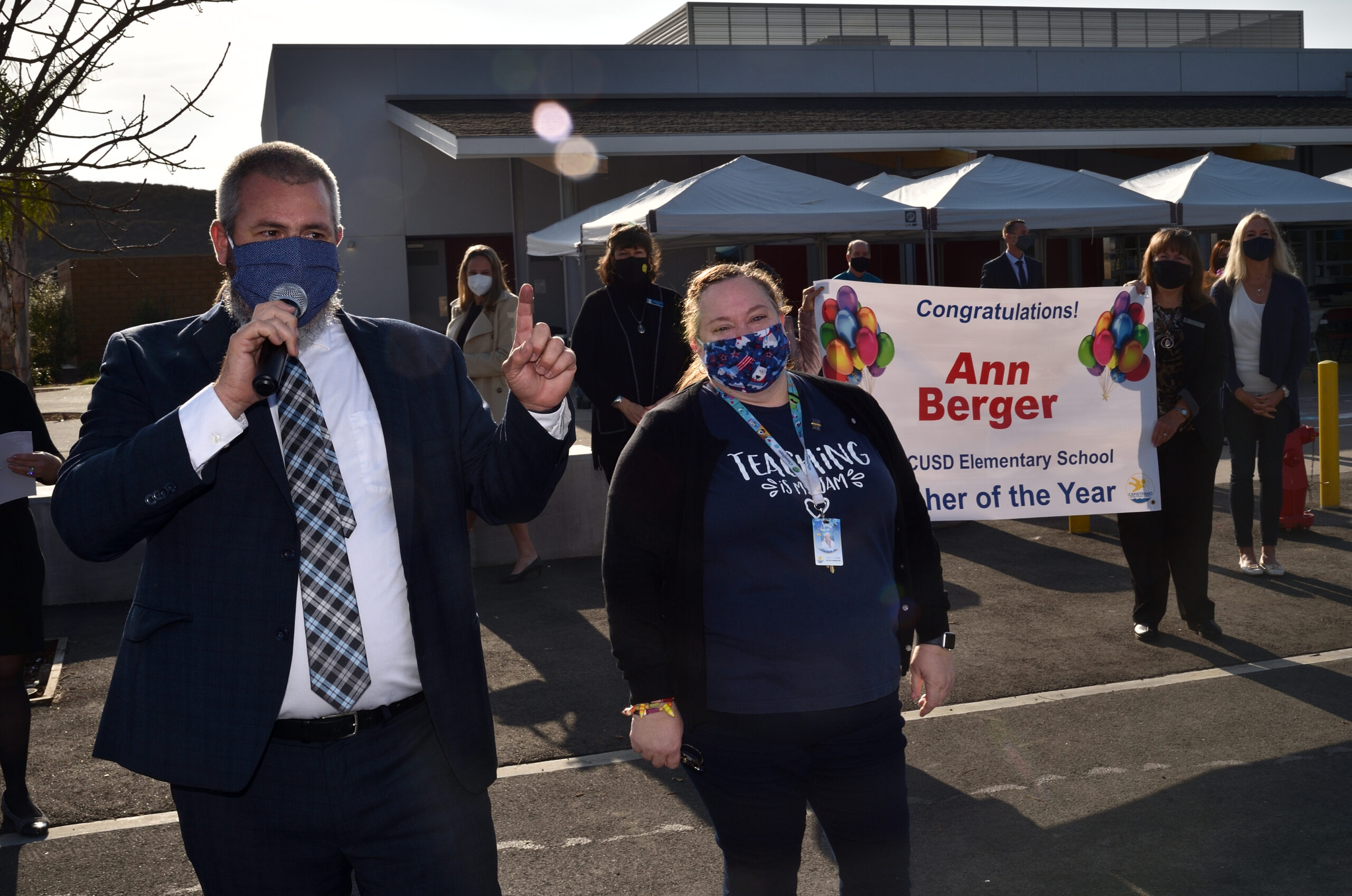 She teaches about gratitude and compassion, with her classes participating in community service through Trick-or-Treat for UNICEF, sending greeting cards to military personnel, holding donation drives for CHOC Children's, Second Harvest Food Bank, local animal shelters, and more. Berger has been a Girl Scouts of America leader, co-leader, and volunteer for the past 15 years as well as a volunteer at her church and at CUSD schools including Oso Grande Elementary School, Ladera Ranch Middle School, and San Juan Hills High School.
"She has helped create an environment where all students feel cared for and connected to the school culture," Esencia Principal Josh Wellikson wrote. "I can always count on her to support any project we have on our campus. Her impact is felt in her classroom, grade level team, site wide, and district wide. She made an effort to get to know all of her students on a personal level and reach out to those in need."
She was raised in a household that encouraged community service, Berger wrote, and works to instill that in her students. Currently she's volunteering with One OC helping with meal delivery for senior citizens.
"It is teachers like her that students remember fondly far into their adult lives," wrote Bathgate Elementary Principal Jayne Martin.