By Greg Mellen
As a child and early teen in Malaysia,  Emma Azhan grew up with an abiding love of nature. From the ancient rainforests on the outskirts of Kuala Lumpur extending down to pristine beaches and coral reefs, the environment of the Southeast Asian nation provided endless sources of awe and wonder.
In school, she studied environmental and earth sciences. During extended school field trips into the wilds and oceans, she saw firsthand nature's majesty – and its fragility.
"Growing up amongst the awe-inspiring beauty of our Earth instilled a deep passion for nature and conservation in me," she writes about her connection to nature.
Now as a junior at Capistrano Valley High, Azhan, 16, wants to pass along her learning in life and science along to youths.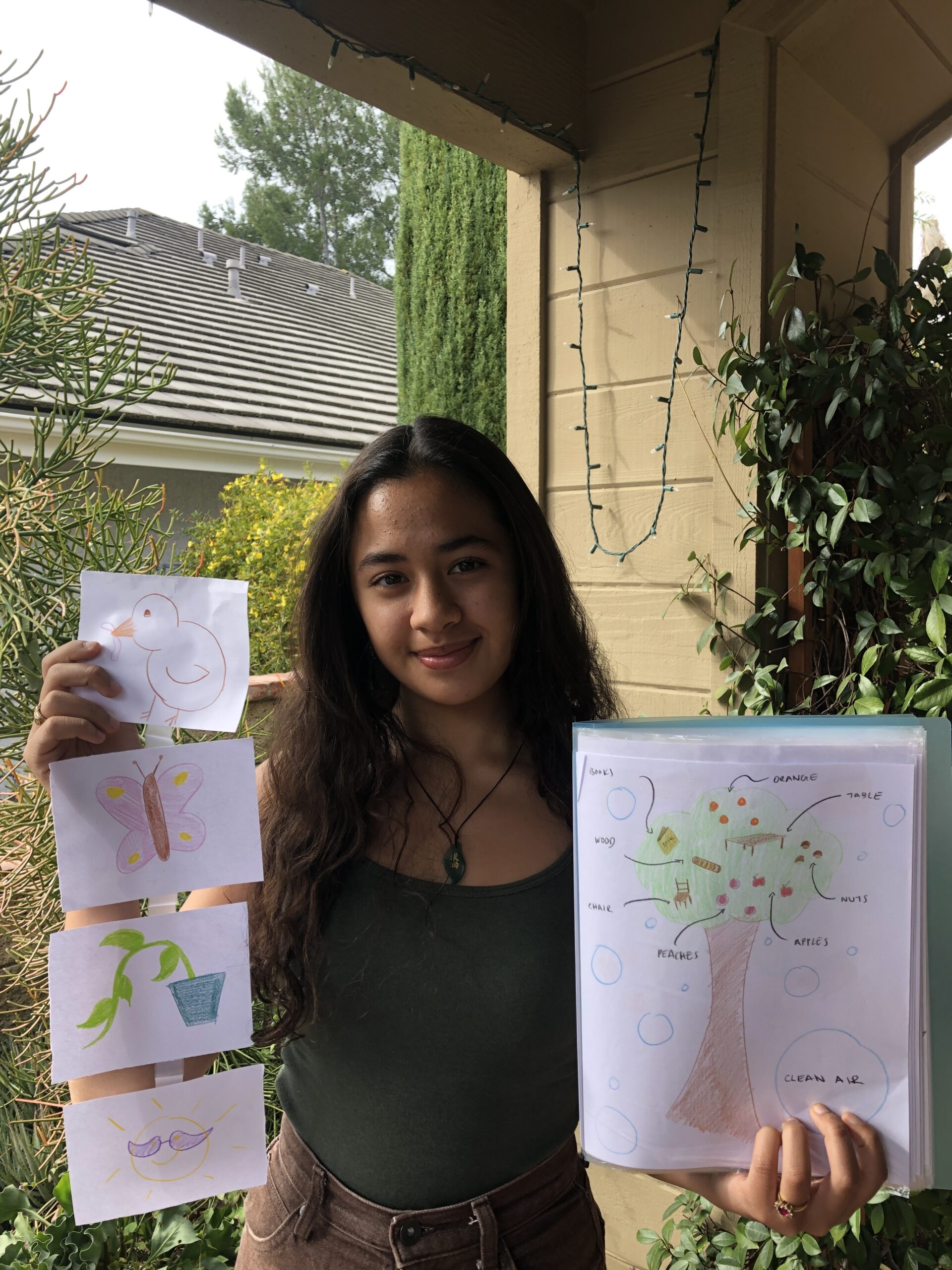 This was her thinking last year, when Azhan created Terra, a free online education program dedicated to teaching the importance of environmental conservation.
Azhan, who moved to the United States as a 14-year-old, says much of her education was "environmentally focused," and she'd like to see that made more widely available in the United States.
"I am passionate about climate change and plan to have a career in clean energy," she says.
But she adds that the woes created by waste and the lack of awareness can "only be resolved if each of us does their part and is conscious."
Since August, Azhan has been conducting weekly classes and written lesson plans designed to "build a foundation of general knowledge."
Terra's mission, Azhan says, is "to teach future leaders to nurture the Earth in the same way nature nurtures us, and to strive to repair what has been destroyed by decades of environmental destruction."
"We aim to instill in children a deep-rooted knowledge of environmental conservation, ecology and climate change, so that they may be armed with the tools necessary to make a lasting change in the world, and grow to become conscientious global citizens."
Azhan chuckled when asked if she's an O.C. version of Greta Thunberg, the Swedish teen environmental activist who has gained fame for pointedly addressing the United Nations and world leaders about climate change.
While Azhan says there is something romantic and poetic in Thunberg's fiery style, she takes a more pragmatic approach.
Azhan hopes to go to law school and advocate for safe and clean nuclear energy.
Azhan says Terra targets early elementary school students (ages 4-8). In part that is because Azhan only has two students, one who recently turned six years old and an eight-year-old.
However, she is hoping to grow her student list and can tailor teaching and lessons as new students join.  She admits that even now she is creating lessons as she goes. The curriculum comes, she says, from her own education and experience and online sources such as UNESCO.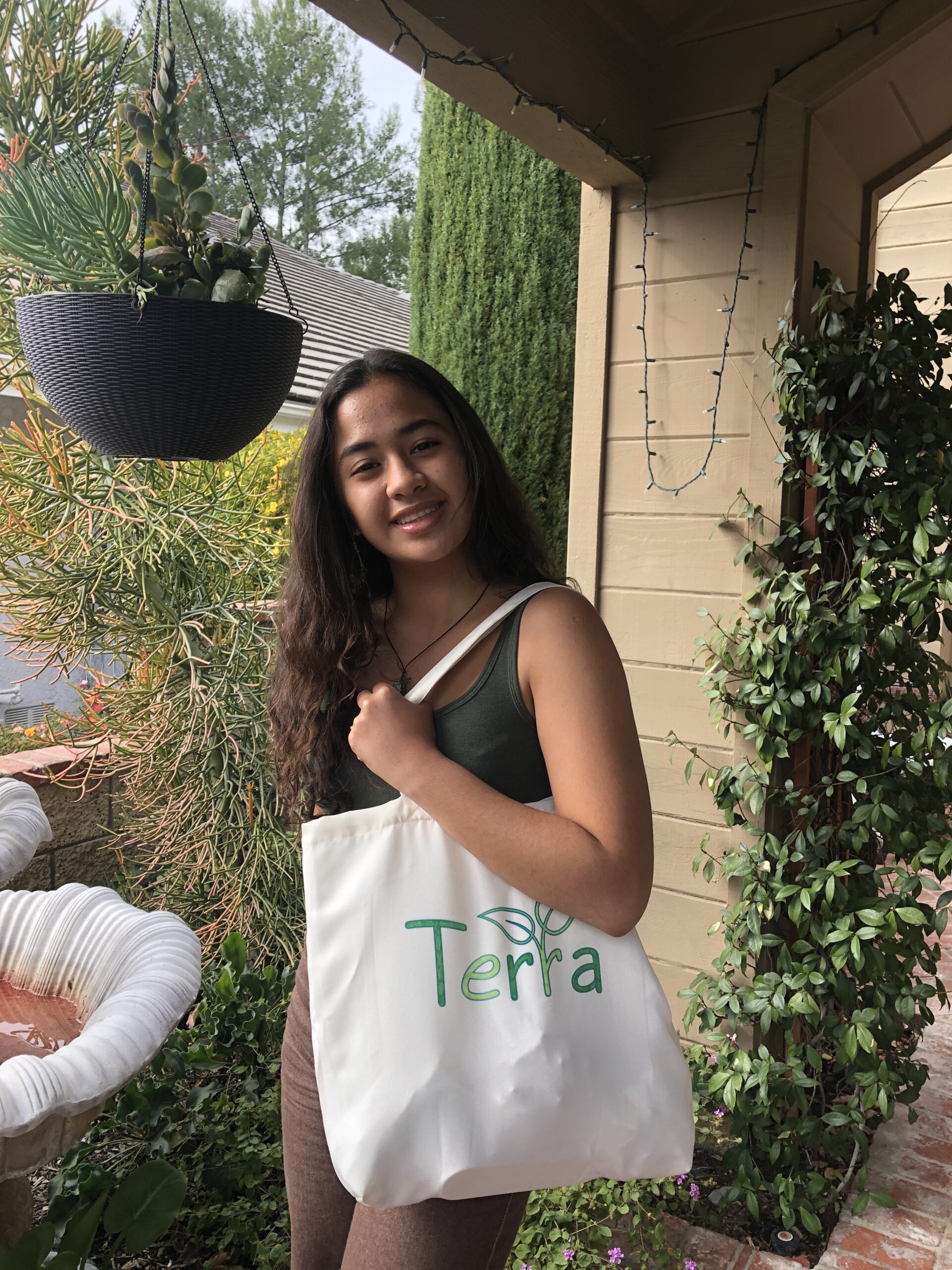 Melissa Anders of Ladera Ranch learned of Azhan's class through Instagram and enrolled her daughter, Ava, who was five when she started.
"They've been great," she says of lessons. "I was concerned (Ava) might be too young, but Emma does a great job taking complicated concepts and making them understandable."
She adds that Azhan also takes time after lessons to clarify ideas for her daughter. According to Anders, Ava looks forward to the classes each week, even after a full day of school. Anders says her daughter has become an avid recycler since making a chart in class about items that can be reused.
One of Azhan's cherished mementos from her teaching is a card Ava made that Azhan keeps on her desk.
Azhan says teaching days are her favorite part of the week, especially when she sees students make connections.
Her lessons consist of 30-minute sessions on Zoom with interactive activities ranging from arts and crafts to creative projects and online games.
The classes are free and materials are emailed to parents prior to each session, including printable resources. Adult supervision is mandatory during sessions.
Melissa Anders is happy to endorse the classes.
"It's a wonderful and free resource," she said. "They learn about topics they may not learn in school that are relevant to their lives."
Information such as class resources, additional materials, example lessons and details about can be found on the Terra website. Azhan is also happy to respond to specific questions by email at emma.azhan@gmail.com.