By Lou Ponsi
Capistrano Unified offers families several options during the pandemic for in-person, hybrid, and online-only education.
And teachers, too, are adapting to this new way of educating their students. Some, like education specialist Kristy Thompson of Oak Grove Elementary School in Aliso Viejo, are alternating between in-person and virtual learning.
"It has been a bit of a learning curve," said Thompson, who teaches language arts and math to students in kindergarten through fifth grade. "I think finding things that are compatible with teaching online has been one of the challenges."
As an education specialist, Thompson's role is to help bridge the gap between areas of need to get students from where they are to where they need to be, she said.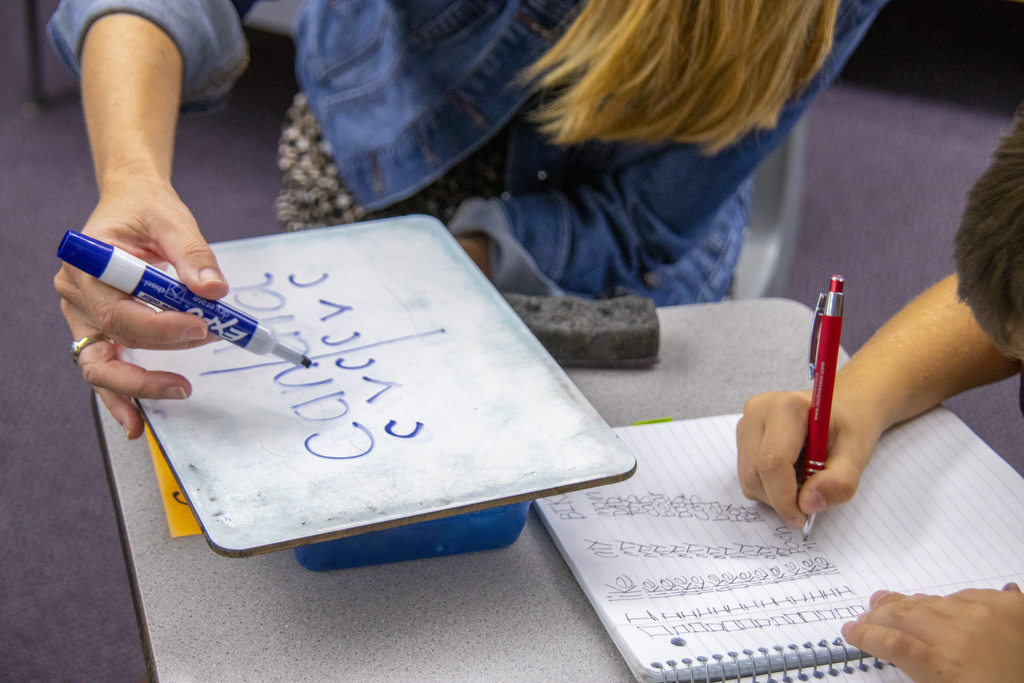 Thompson and her in-person students have had to adjust as well, with a new room layout that places six or seven desks far apart. Teaching in person allows Thompson to see and correct mistakes quickly, moving from one student to another.
When observing students online, Thompson has to wait for each student instead of being able to see everyone at once.
"When you are doing your groups, especially working with kids who need more attentive support, you want to keep the groups as small as possible," Thompson said. "Online, I like to keep it to no more than three or four so I can rely on those individual responses, so scheduling wise we want to space it out a little more."
Designing lessons that are compatible with teaching both online and in person has also been a challenge, Thompson said.
"The students have just been flexible," the teacher said. "They are very go-with-the-flow. They've taken what has come at them. They've been doing amazing."
Everyone has had to learn to use new programs, such as the online learning system Canvas, to manage digital education materials and communicate with administrators, teachers, students, and parents.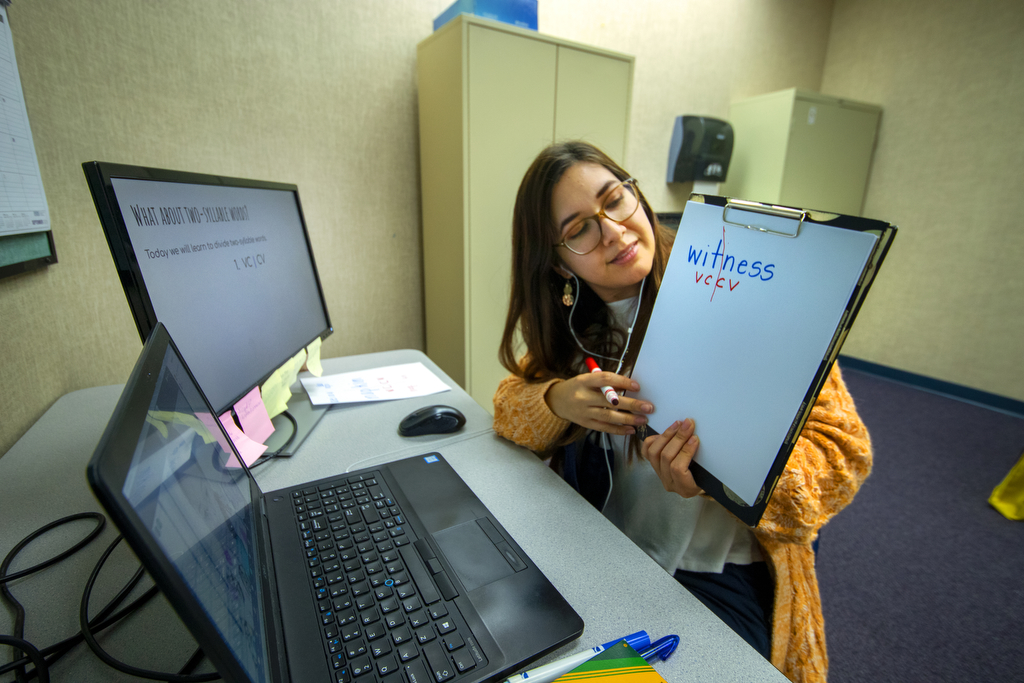 Oak Grove Principal Jill O'Connell-Bogle said all the school's teachers have done a terrific job adapting to multiple changes throughout the school year.
"I am in awe of the tremendous work our teachers have done," the principal said. "They have worked hard to do what is right and to do what is best for kids under extraordinarily difficult, stressful conditions."
As an education specialist, Thompson has adapted particularly well, the principal said.
Being an education specialist is a "very challenging job," O'Connell-Bogle said, and the pandemic is bringing Thompson's already stellar teaching skills more into focus.
"She is hard working and extremely dedicated," O'Connell-Bogle said. "She is resilient and she has persevered. Most importantly, she does whatever is necessary so that kids continue to learn, grow and soar."