By CUSD Insider staff
If you open it, they will play.
It has been an apt saying for the elementary schools in the Capistrano Unified School District as campuses have recently reopened their playgrounds and loosened up restrictions on other activities.
Outdoor play is essential for children, but various safety protocols had kept the offerings at bay during the pandemic. Now, kids can be kids again: hanging from monkey bars, flying high on swings and hitting a tetherball, for example. Shooting hoops is also permitted, though not full-on basketball games.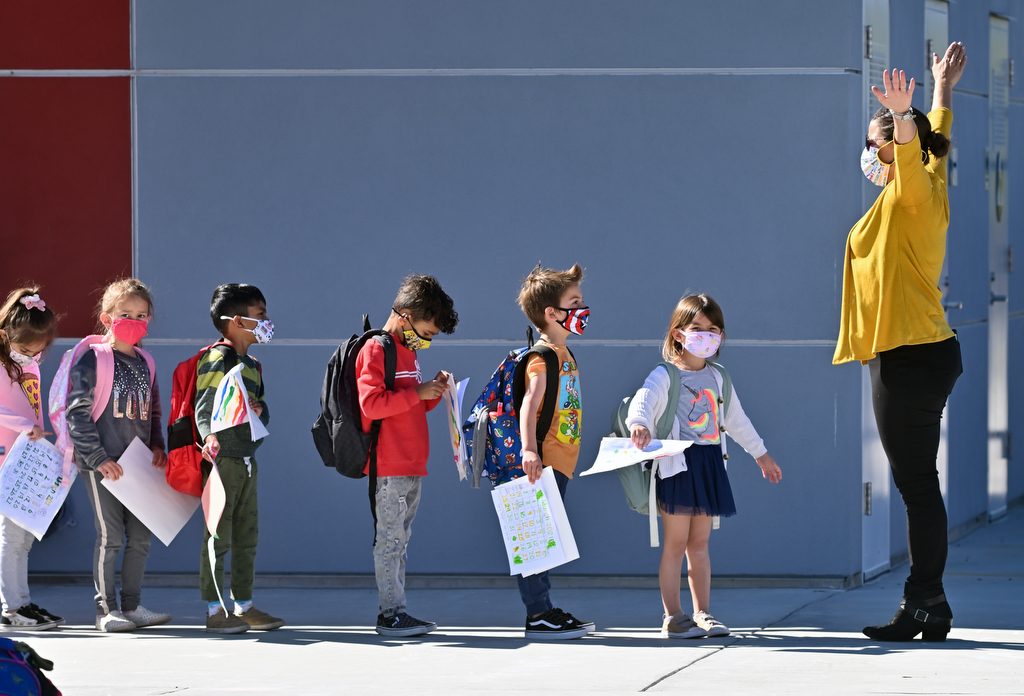 The children will continue wearing face masks, practicing social distancing, and washing their hands. Students will also remain within their cohorts.
George White Elementary's principal, Andrew Klinkenberg, noted how activity had been severely limited. The students could do things like walking, jump ropes and hula hoops.
"But it wasn't the same impact," Klinkenberg said. "Now, with our reopening, I think it's been really good for the kids' psyche to have that ability of 'normal' again. They feel they're getting closer to how things used to be … it's almost like a yellow handball is kind of like finding that lost toy, your lost favorite toy. You really miss it, and when you find it, you have that appreciation."
Klinkenberg said George White Elementary's kids are learning more about understanding a team mentality and how to get along with each other.
There is even the "winning and losing aspect, the opportunity to participate in something physical, rather than walking around," he said.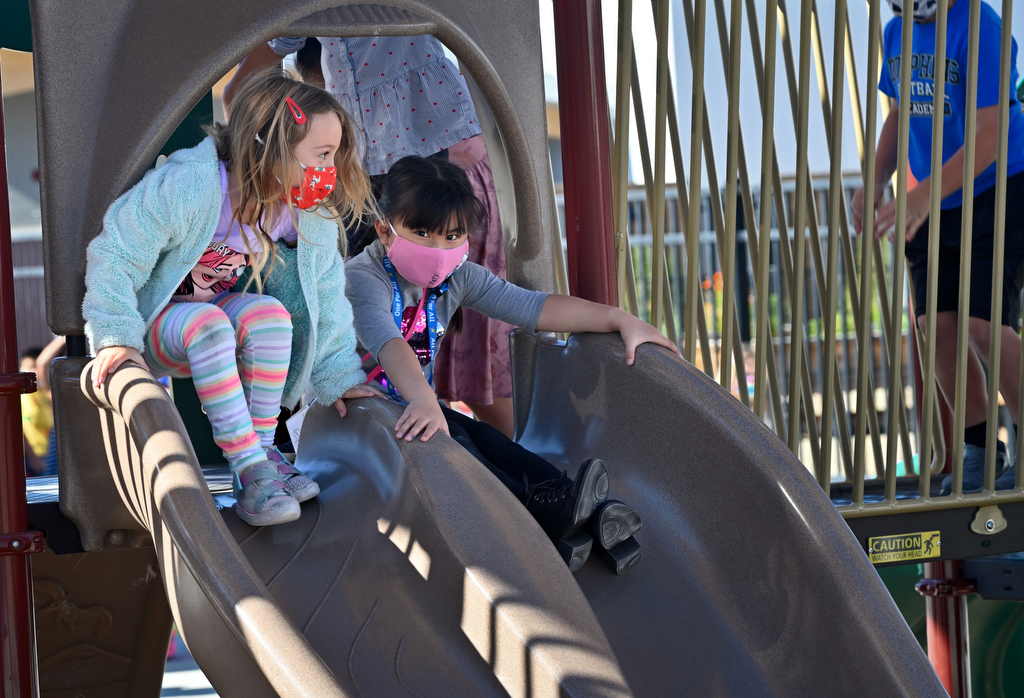 Second- and third-grade teacher Jill Brick said she polled her students about what they like best during recess now that they have fewer limitations. The answers included playing handball and slipping down the slide. One girl excitedly replied, "Everything!"
And once her students are done releasing some energy outside, Brick said they're even more studious once back inside.
"They are really appreciative of what they're getting," Brick said. "They're smiling. They're laughing. You can hear the laughter and it makes you feel good."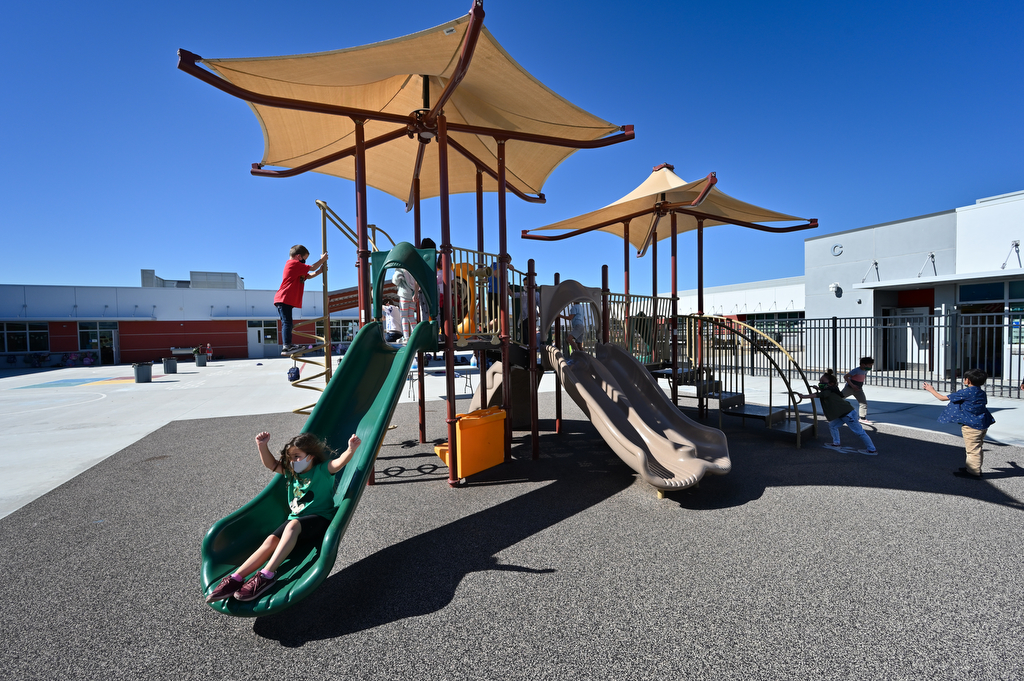 George White Elementary's PTA president, Kevin Eggert, said he has seen one of his sons' demeanor improve. He loves being able to play handball.
"The closer we can get to normal, the better it gets for those kiddos," Klinkenberg said.
"This is definitely a step closer," Brick added.
Dave Stewart, Capistrano Unified's assistant superintendent, school leadership and instruction, elementary, said reopening the playgrounds has been very positive throughout the district.
"We never thought we'd be in this place that getting a chance to go down a slide or play tetherball would be such a monumental event," he said. "Just getting a chance to see the joy and excitement in this gives us hope that things will be back to normal soon."