By Elysse James
Capistrano Unified Trustees, in partnership with several supporters, delivered Valentine's gifts to students at every school site in the district.
Capistrano Unified Trustee Lisa Davis initiated the successful Valentine's Day bag project, supported by Board President Judy Bullockus, to deliver treats to students in the district.
Many local families and organizations donated time and goodies for the Valentine bags.
Orange County Realtors donated more than 550 Valentine bags. The project was supported by the Rotary Club of Mission Viejo and the Geneva Presbyterian Church (which provided 115 gift bags). The USO donated bags of candy.
Several congregations from The Church of Jesus Christ of Latter-Day Saints together donated 4,000 bags. A local solar company donated more than 150 bags with gift cards and inspirational handwritten letters to high schoolers, Davis said. In addition, LionsHeart, a service organization for middle school boys, donated 200 bags that contained beanies and items for middle school boys, she said.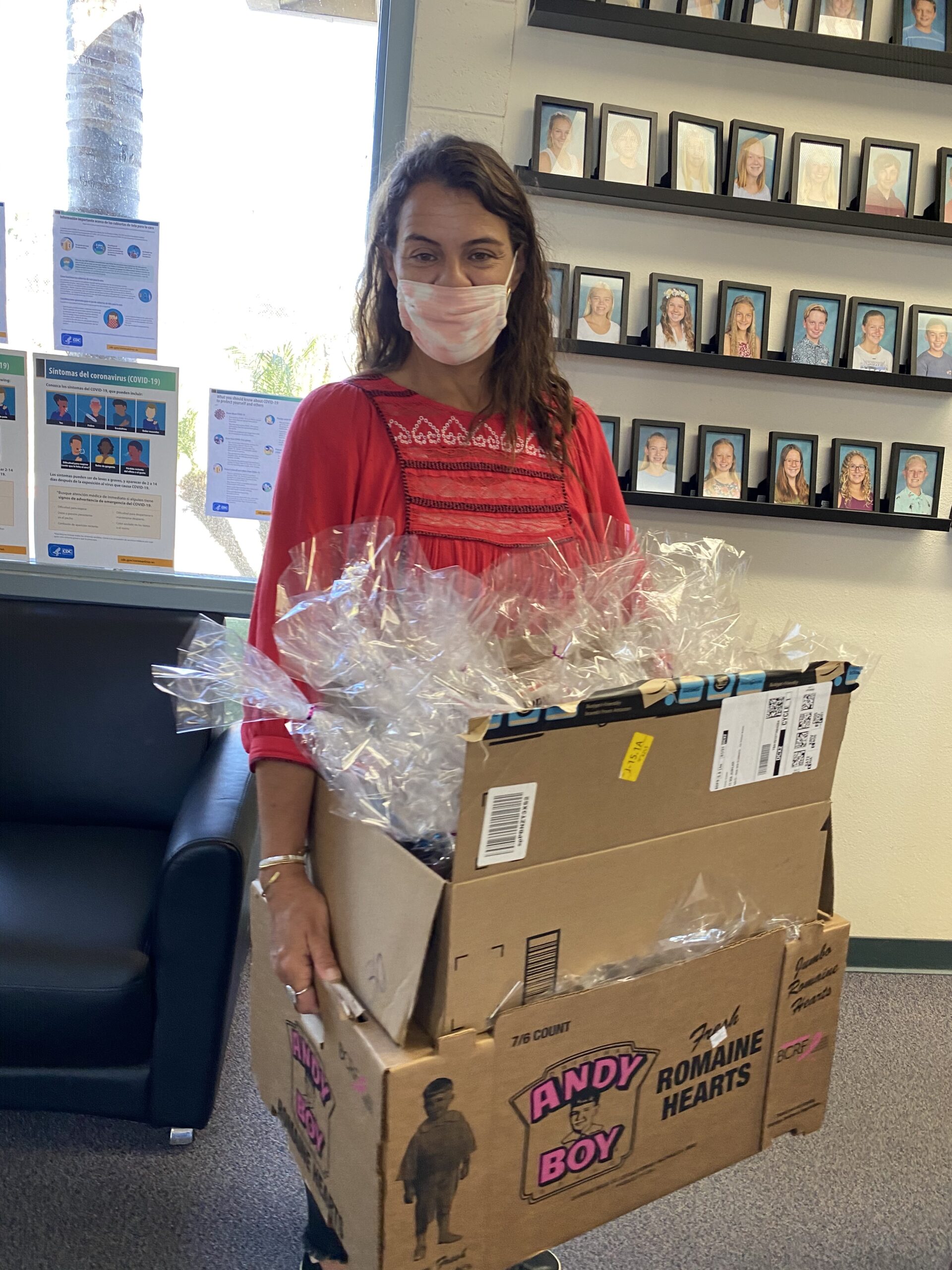 One local family donated 500 bags, with their 10-year-old son leading the charge, according to Davis. Another person gathered more than 200 Valentines, which all included $5 to $15 gift cards.
"The love and kindness by our community exceeded all expectations with almost 8,400 Valentine themed gift bags being delivered to over 50 school sites," Davis wrote. The group's original goal was to collect 5,600 or more Valentines.
The project was not sponsored or funded by CUSD.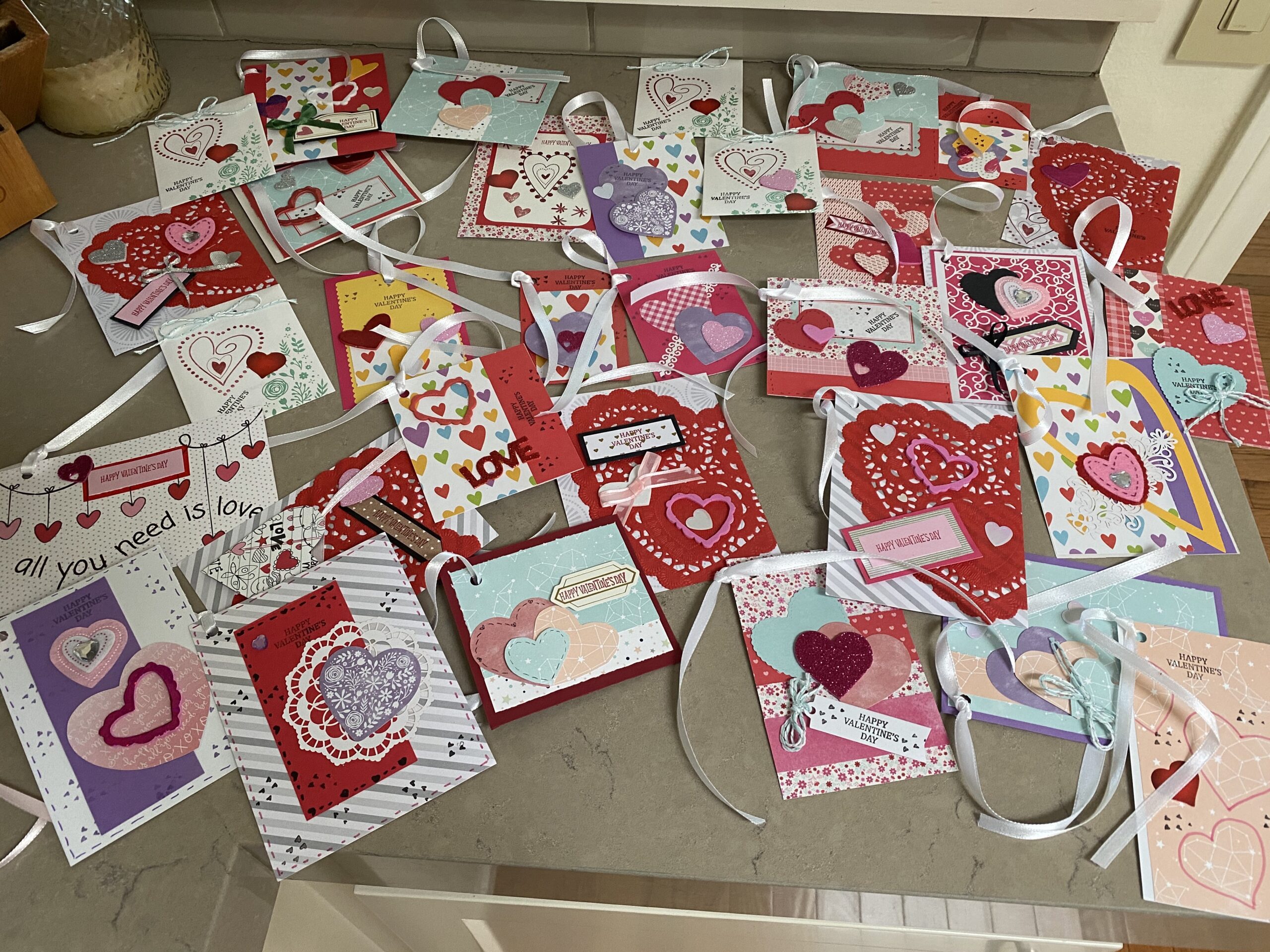 The bags were given to students who are homeless, living with multiple families, military or in foster care — the students affected the most by the COVID-19 pandemic.
"As a member of the community I wanted to find a way to let these students know people care about them," Davis wrote. She and her daughters Brooke and Brenna delivered over 5,500 Valentines. "To me Valentine's Day is and always has been about kindness, friendship and love; and with it being February the timing of this holiday made for the perfect opportunity to do something kind. Particularly so for the children that have suffered so much this past year."
The bags contained Valentine notes (most of them handwritten), candy, treats, gifts, and nearly 3,000 bags contained gift cards.