He's good with kids, he's a really good listener and he's a joy to be around.
Meet Trinidad, a four-legged furry stressbuster and friend to students at Oak Grove Elementary School in Aliso Viejo.
"He's clearly the most popular staff member on campus," said Oak Grove Elementary School Principal Jill O'Connell-Bogle with a laugh. "He's good at making people feel calm and he's just a really great positive influence."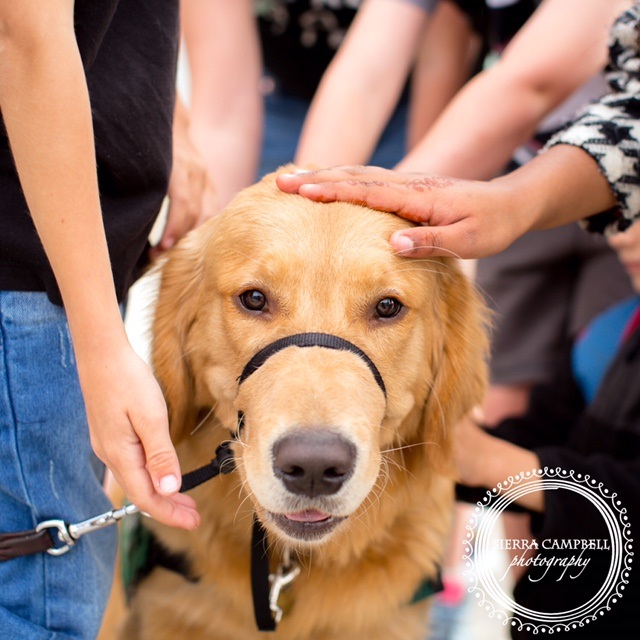 Montse Martin-Gray, a Bilingual Liaison at the school suggested bringing a Golden Retriever onto campus three years ago. The idea came to her thanks to her involvement with Guide Dogs for the Blind, whose mission is to prepare highly qualified guide dogs to serve and empower individuals who are blind or have low vision.
O'Connell Bogle agreed that the organization's vision of a world with greater inclusion, opportunity and independence aligned perfectly with the school's belief that all students can learn, grow, and soar.
She welcomed Trinidad to the campus, and he quickly became the school's ambassador. When children were upset, they turned to him to talk. When they had book reports, they read aloud to him. When they were feeling down, he was there to make them smile.
After a year of socialization and learning good manners at Oak Grove, Trinidad left for his formal training at Guide Dogs for the Blind with a professional guide dog instructor.
Although he finished five levels of intensive training, Trinidad was losing weight, and ultimately could not complete the final stages in the training program.
So, he found "work" at Oak Grove Elementary.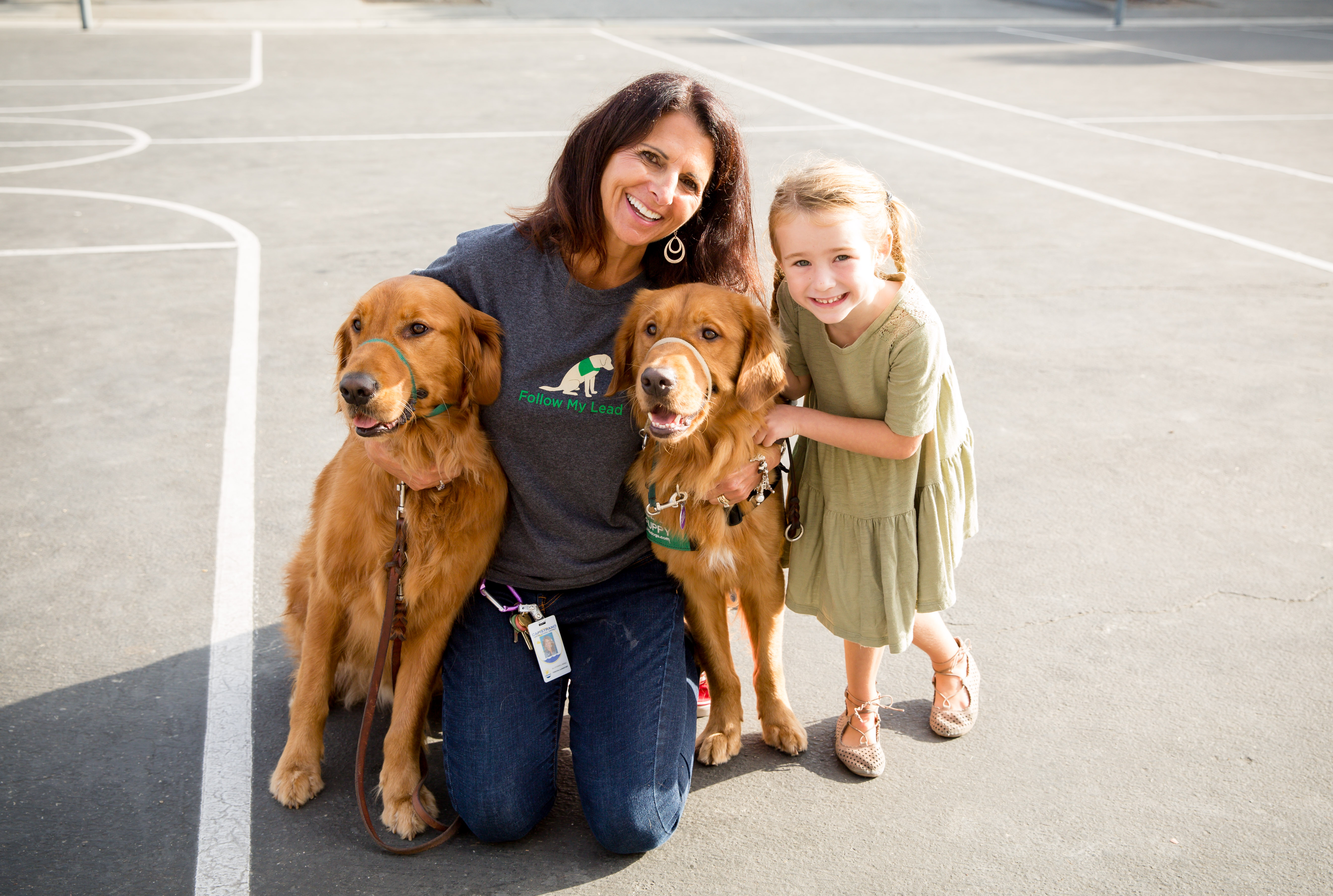 Since his return to campus two years ago, Trinidad visits the school a couple times a week. He greets students with O'Connell-Bogle during her morning walks on campus and then lounges in the administration office.
He's not the only dog who has served on campus.
Oak Grove had another puppy that was eventually paired with an individual with vision impairment. Yet another puppy now works at John S. Malcolm Elementary School.
There also was Johann, who graduated from Guide Dogs for the Blind with his human partner. Considering less than 50% of pups become guide dogs, O'Connell-Bogle said it was a tremendous accomplishment. Johann learned so much from being at an elementary school, and as a guide dog, he will now be a person's eyes and key to independence.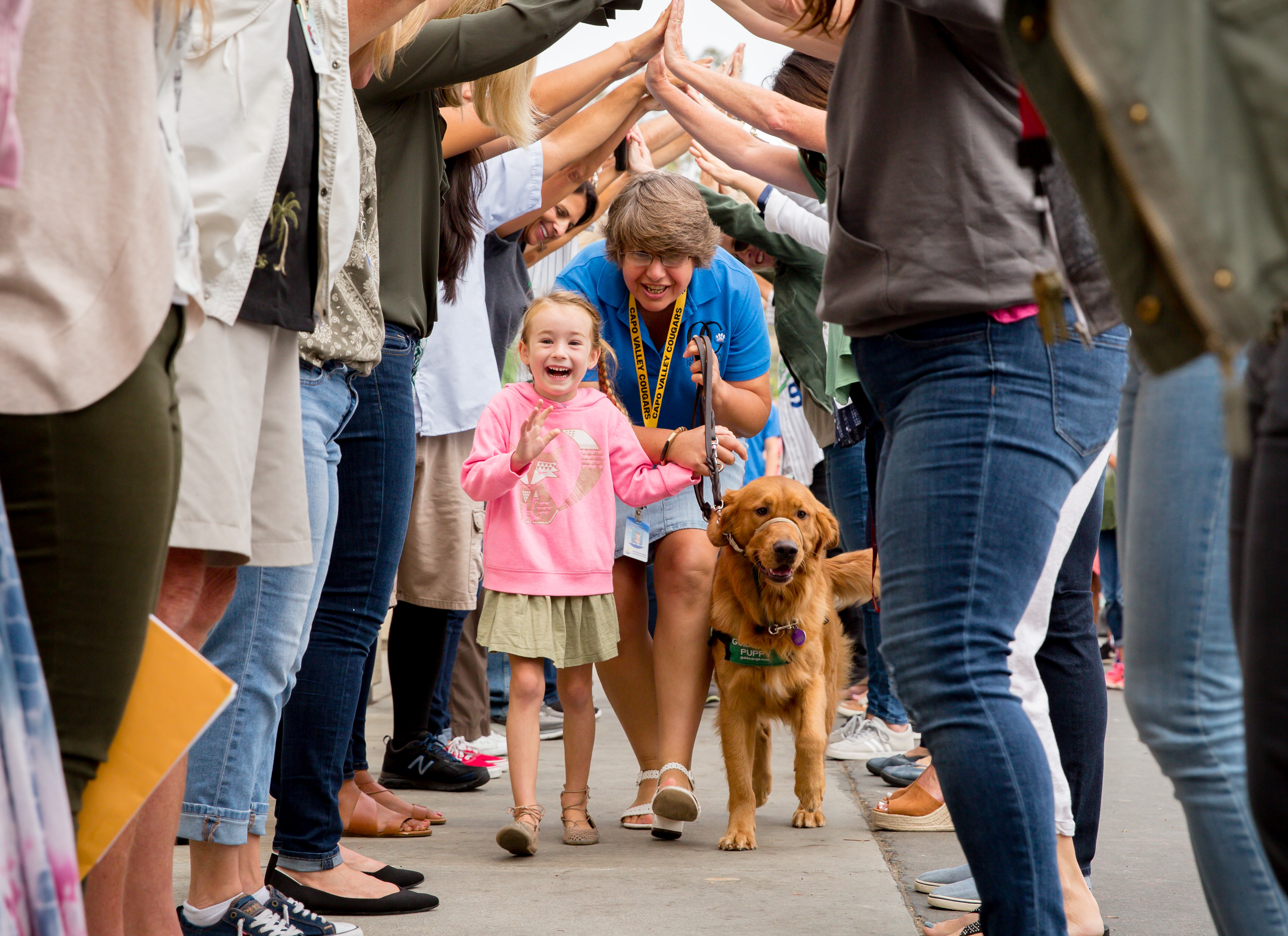 Levar, a black Labrador retriever, is the newest All-Star Guide Dog in training.
The partnership between Guide Dogs for the Blind and Oak Grove Elementary School benefits both students and pups. "I think it helps all kids," O'Connell-Bogle said. "The program makes a difference by teaching all students the importance of ability awareness."