By Greg Mellen
On occasion the Mad Dog comes out. It may be a little shoulder-to-shoulder action. More often it's internal. A setting of the jaw. An extra dose of self motivation to work harder, hustle more, push it.
Madelyn Desiano, a standout graduate student on the highly ranked UCLA Women's Soccer team, has never lacked for drive.
"From the moment we put her on the field as a five-year-old, it was apparent she was an aggressive little kid," said her father, Tom Desiano. "It's something she was born with, she was just that way. That Mamba mentality to do whatever," he added, invoking the competitiveness of the late Kobe Bryant.
"It comes out," Madelyn says of her alternate persona. "You don't see the Mad Dog much. Sometimes in warm-ups. Sometimes I'll go shoulder-to-shoulder and they'll say, 'There's the Mad Dog.'"
Madelyn is the daughter of athlete parents and veteran coaches in the Capistrano Unified School District, her dad a former guard at San Jose State and coach of the Dana Hills High boys basketball team, and her mom, Ann-Marie, a competitive dancer and coach of the Aliso Niguel High dance team. Madelyn was raised with sports as a central part of her life, although her parents say they didn't push it.
But to get to where she is now, Desiano had to go deeper. She had to find the grit, work ethic, and determination to overcome pain and setbacks. Those are attributes that burn from an internal kiln that no amount of parenting and positivity can teach. Those are either hard-baked into your character or they're not.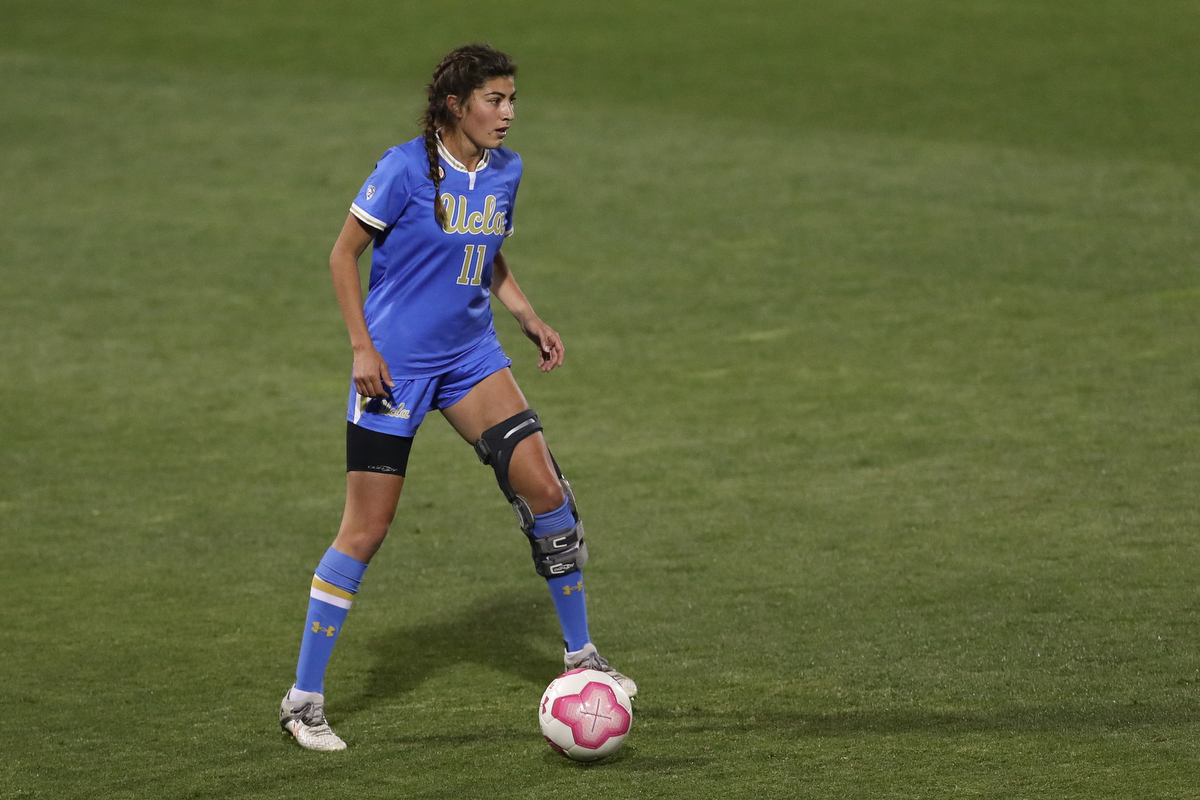 Desiano has overcome three knee surgeries — two for tears to her anterior cruciate ligament, and one for residual damage and pain that cost her two full years of college play in 2018 and 2019, further delayed by the pandemic, during which the shortened 2020 season didn't start until February 2021.
Desiano's crisis of confidence came after her second injury, suffered in practice before she even had a chance to play after the first surgery. And when she did return she wasn't pain free, necessitating a third clean-up.
"In my head I was, like, 'what if I never come back?'" she says. "From May 2019 to June 2020, it was nonstop setbacks, month after month, week after week. It was a mental and emotional drain on my friends and family. I wasn't in a good spot."
And finally, after all that, the pandemic.
Now, however, Desiano is all the way back.
"I am feeling really strong and fit," she says. "I'm in the best shape, honestly, that I've ever been in."
She has emerged from the depth of those injuries, from the misgivings and doubts, from the grief and the pain of rehab, to become a defensive cog in the stellar backline defense of the top-ranked team in the country.
On October 10, Desiano was named the Pac-12 Defensive Player of the week. While such an accomplishment may seem like a fitting capstone, Desiano has bigger goals and aspirations in mind. They begin with striving for a national championship this season, professional soccer and, if everything breaks perfectly, maybe even an invitation to try out for the U.S. National Team.
Given the road she has taken, it would be hard to bet against the Mad Dog.
Hard road back
When Desiano first injured her knee as she prepared for her freshman season with the Bruins, she thought little of it. She suffered the injury in the spring of 2018, after enrolling early at UCLA to prepare for her freshman season.
The pounding and wear on the knees of soccer players over the years leads many to simply fail at some point. Desiano knew plenty of players and friends who had suffered the injury and bounced back. For her, however, it was a new experience.
"She had never had any injuries," Ann-Marie said. "She broke her thumb once and that was traumatic for her when she had to miss a game."
However, advances in surgery are such that players with proper and diligent rehabilitation can return to their old form. Sometimes, the time away can be beneficial in healing the rest of the body.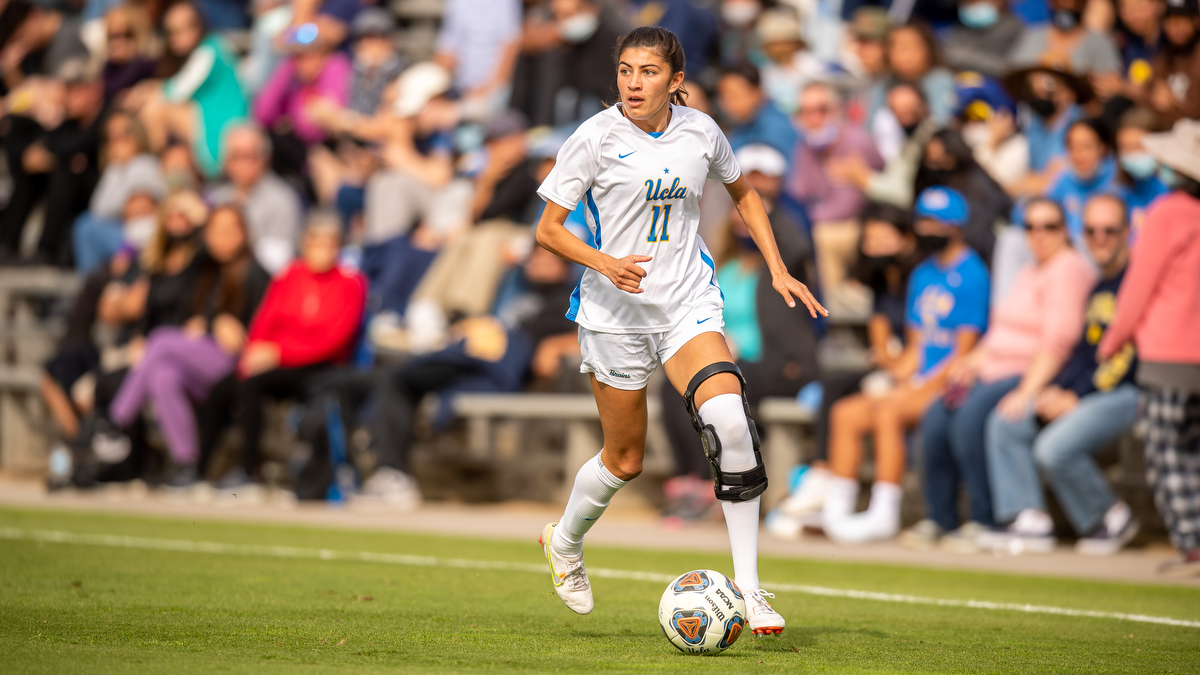 Desiano stuck to her program, taking a medical redshirt for her freshman year. No sooner was Desiano cleared to work out with the team a year later, than she reinjured her knee. That injury took the hardest toll because it not only stripped away all the work she had done to get back, but brought the shadows of doubt.
Desiano called the time after the second injury, "Definitely the hardest season of my life for many reasons."
She had barely stepped back on the field. She hadn't had a whiff of competition for more than a year and she was back under the surgeon's knife. Ann-Marie says her daughter's second rehab stint forced her to look inward.
"She needed to find her, 'why,'" Ann-Marie said. "Letting her find out who she was was her second journey, and to realize 'I have more than soccer.'"
Tom Desiano said his daughter's mental state was tested. Although parents, teammates, and friends tried to provide support, it came down to a personal journey for Desiano.
"I think her drive helped her get through it," Tom Desiano said. "It's one of those things certain kids have. They're able to sacrifice to do what's necessary to be the player they want to be."
Throughout her life, Desiano has made the needed sacrifices, such as proms, dances and vacations to pursue soccer. She also suffers from celiac disease, an intolerance to gluten that forces her to eat a very specific and regimented diet, but has added a layer to her discipline that has paid dividends.
A lifelong goal
Even before she started playing and starring at Aliso Niguel High, where she was a South Coast League MVP in 2017, three-time All CIF Southern Section and league selection, and a third-team All-American, Desiano had set her sights on UCLA. This came in the wake of attending a youth camp at the school.
Pursuing the sport had never been in doubt; that is, after her mother pushed the five-year-old off the idea that "soccer's just for boys." Although Desiano continued to participate in "girly" sports such as dance and gymnastics, soccer quickly took root.
"I loved being involved with soccer because of the teamwork," Desiano says. "I just loved getting to play with others who loved the game as well."
What appealed most to her was the way players with different abilities and strengths fit together.
"You can be very technical or superfast and work together," she said.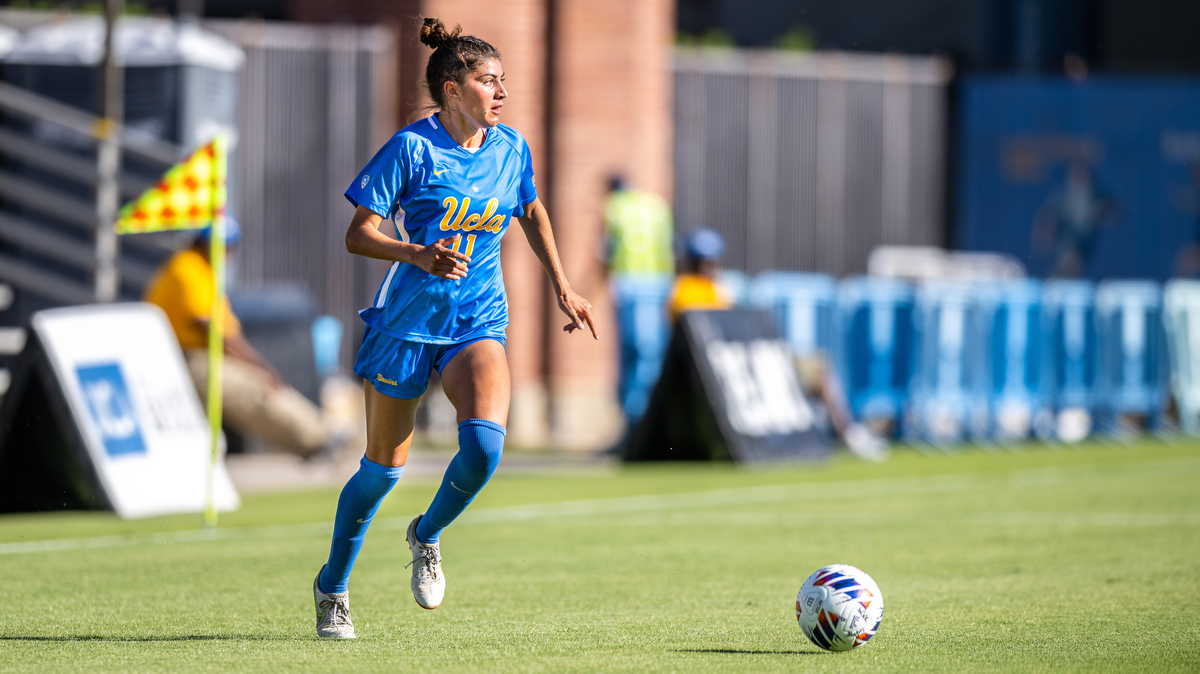 Desiano said dance gave her flexibility and a good core. She also said dance helped her see the choreography of set plays and the game's flow. By the time Desiano was eight years old, her mom said she was already talking strategy with adult coaches and by high school she was exchanging emails and texts with college coaches to talk soccer.
Desiano's choice of UCLA was made much to the dismay of her dad.
"Her dad is a huge USC fan," Ann-Marie said. "U-C-L-A, those four letters were never said in our house."
Desiano committed to UCLA in October of her sophomore year. According to Ann-Marie, her daughter's first-ever Facebook post was to announce she was attending UCLA. Although she made visits to Stanford, Notre Dame, Cal, Arizona, and USC, those schools did not sway Desiano.
When soccer star Mallory Pugh decided to forgo college at UCLA to turn pro, Desiano accepted an early scholarship offer and enrolled in the spring of 2018.
She wouldn't see the field again for nearly three years.
UCLA this year
Desiano is coming off a stellar season in which she ranked fourth in the Pac-12 with nine assists from a left back position. UCLA won the Pac-12 title and was 16-0-3 until a shocking loss to UC Irvine in the first round of the NCAA tournament.
This year, after coach Amanda Cromwell left the team to coach in the National Women's Soccer League, Margueritte Aozasa, a longtime assistant at Stanford, took the helm. Her detail-oriented defensive philosophy brought strong early returns.
UCLA won its first 13 games, including back-to-back road wins over No. 1 North Carolina and No. 2 Duke. That vaulted the Bruins to No. 1 in the country with the only perfect record in the NCAA before a road loss to Pac-12 nemesis Stanford. Despite the loss, the Bruins remain atop the college rankings.
Talking about the new defense, Desiano says, "Oh my God, we're so much more disciplined, We've got an experienced backline."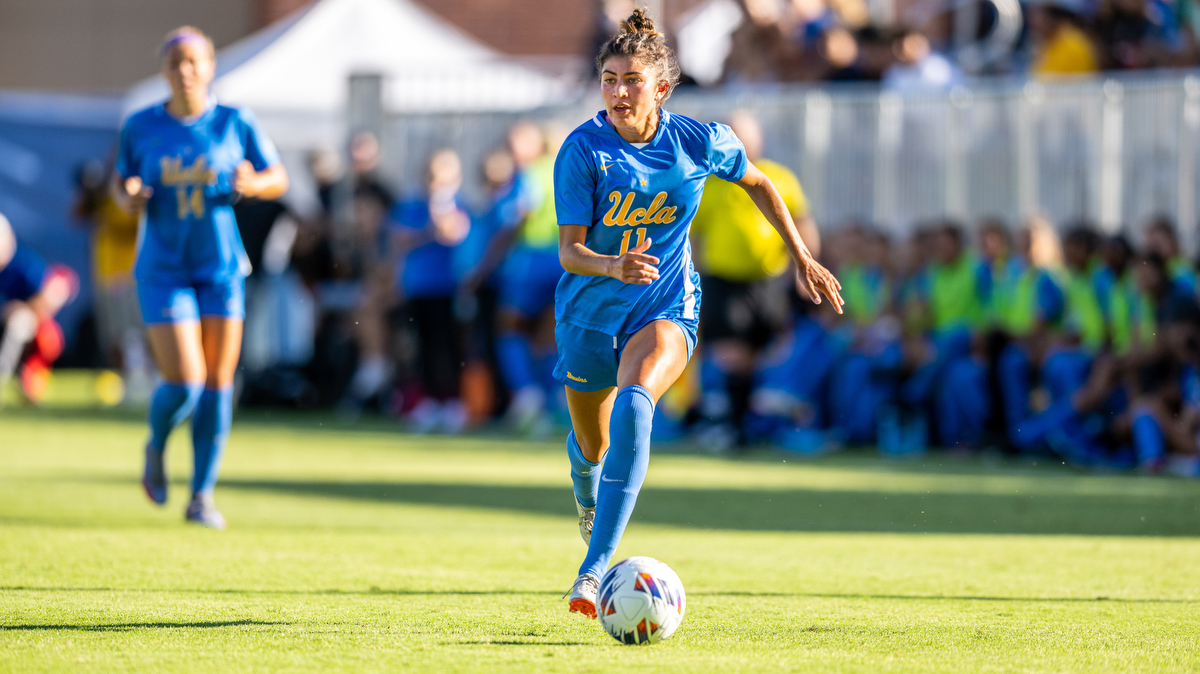 Although Desiano is only a sophomore in terms of NCAA eligibility, at 22 years old she is a leader on the back line.
"We really have a disciplined defense," Desiano says. "I think we're more gritty as a team. We have more fight in us."
Aozasa says Desiano's composure and maturity have made her a team leader, not to mention her love and thirst for the game.
"She's not jaded. She has an exuberance and an incredible engine," Aozasa said.
What sets Desiano apart from the standard stalwart defender is her ability to transition into offense.
"I pride myself on being a dynamic player with creative flair," Desiano said.
"She gets up and down the field," Aozasa said. "She's willing to work and has a willingness to get out on attacks."
Due in part to Desiano's dancing background, Aozasa said she has an ability to see the structure and organization and knows when to turn up the field and create offense.
"I really love her attacking side," Aozasa said.
When the coach heard Desiano was still looking for her first collegiate goal, Aozasa was surprised and said "we will try to make that happen."
The defense is backed by goalie and San Clemente High grad Lauren Brzykcy, who has been a pal and teammate since the two played club soccer together as seven-year-olds.
"Lauren's the best keeper in the country, college or pro. I will stand by that," Desiano says unabashedly.
Her future
What the future holds for Desiano is an open question. First on the list is to attempt to rebound and mount a tough charge for the NCAA title.
An odd benefit of the injuries and the pandemic-shortened season is that Desiano has a wide array of options. With two years of eligibility left, she could continue to play collegiately, although she says her time at UCLA is coming to a close after four years on campus.
"Realistically I could play somewhere else," she said. "I've never (lived) in the South or on the East Coast. But it would be hard to step off the No. 1 team in the country."
As a result, despite her eligibility and relative lack of collegiate experience, Desiano says, "I feel like at 22 I'm ready for the next chapter of my life."
Looking to her future, Desiano says, "I've thought of Europe or Australia. I definitely want to play abroad."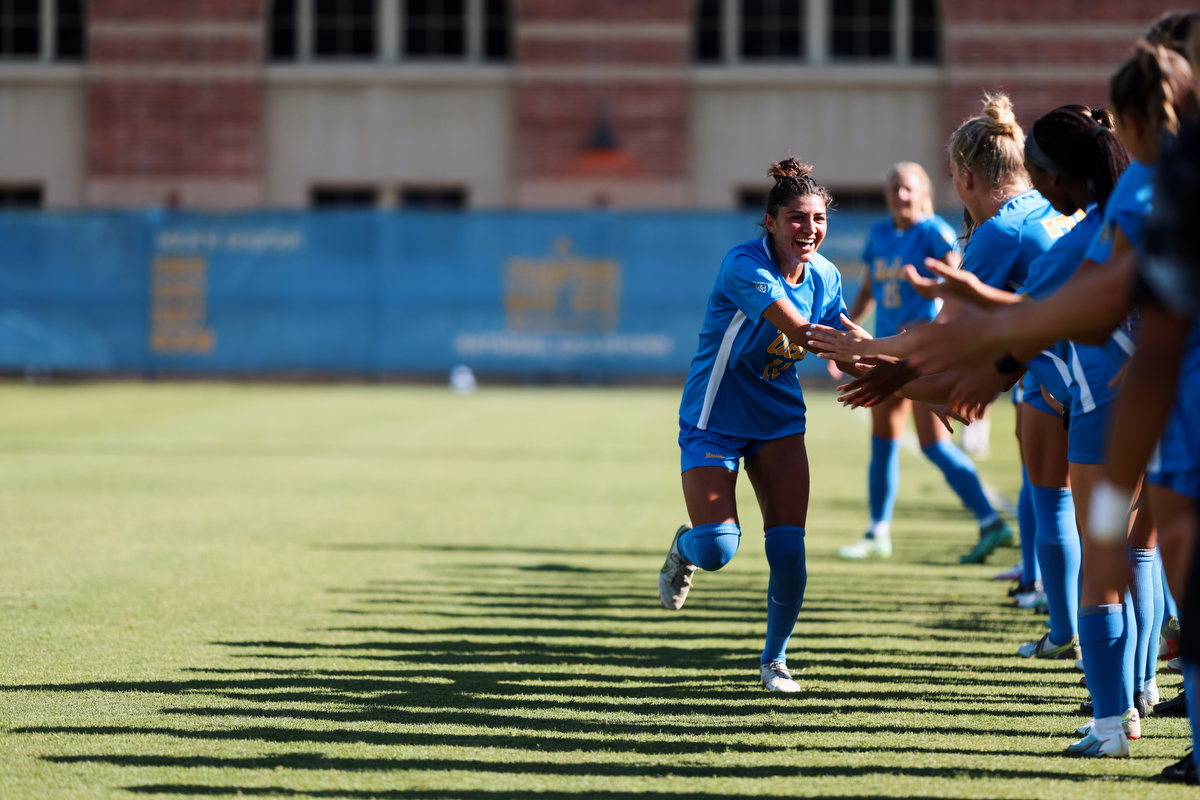 From there, she would like to play professionally in the United States. Still on her radar is the U.S. National team, the absolute top rung in the sport. She is no stranger to the U.S. organization, having played with U.S. Youth National Teams since 2014, from the under-14 team to stints with the under-19 team in China in September 2017 and the under-18 team in Switzerland in April 2018 shortly before her injury.
The knee injuries robbed Desiano of two years of valuable development, but at 22 her prime years may still be ahead. And after the inactivity, she has young legs.
"I think the pro level will be her proving ground," Aozasa says. "I think she has an attitude that will help at the pro game."
"If I'm performing well, I think I can get a lookin," Desiano said of the National Team.
Talking about his daughter's future, Tom Desiano says, "I think the best soccer for her is in the future. She'll improve by leaps and bounds."
And anything can happen if the Mad Dog is unleashed.