By Lou Ponsi
Resourcefulness. Resilience. Self-discipline. Flexibility.
These are some of the character traits the students, teachers and staff at Ladera Ranch Middle School – and everyone at Capistrano Unified School District – have had to embrace to make it through what has been the most unconventional school year in the history of CUSD.
From no school to virtual school to hybrid school – all amid the uncertainty of what may come next – adjustments have had to be made, sometimes on the fly, to ensure the best learning environment for the students.
"Good will come from this crisis, but in the meantime, we are just trying to get better every single day with meeting the needs for our students," Ladera Ranch Principal George Duarte said. "The grim reality is that this is not the ideal way to educate our kids, but once we are out of this, our kids and our teachers (will) have mastered an entirely new skill set that they are going to be able to carry with them."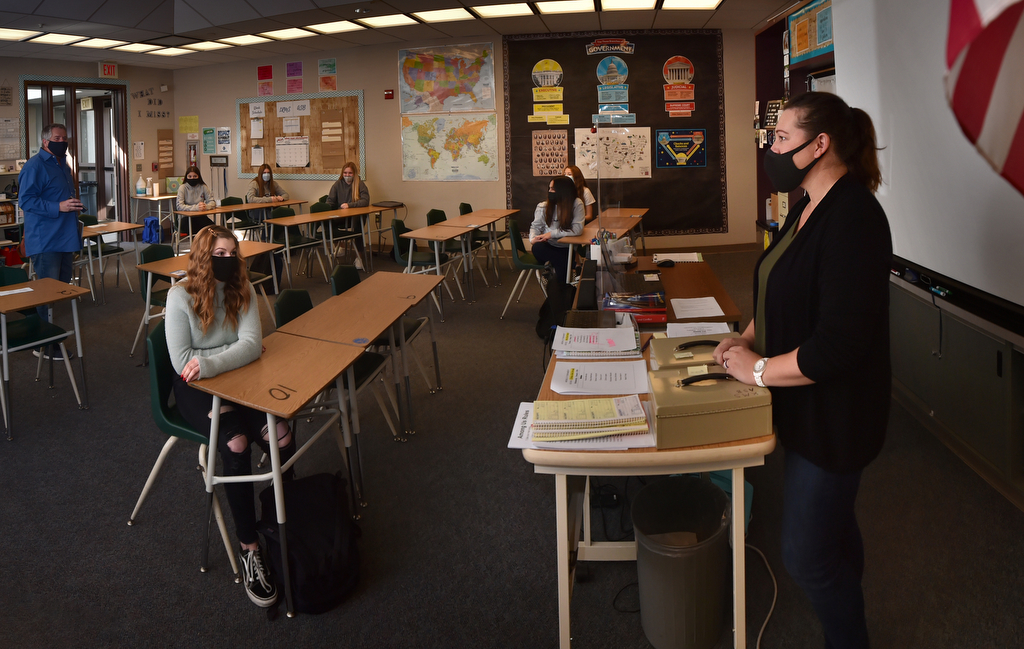 With 1,365 students, Ladera Ranch has the largest middle school population in the district.
To meet social distancing guidelines and ensure safety, the school had to figure out the logistics of how they were going to teach students who were learning both in-person and online.
Eighty percent of the students are hybrid learners, meaning they attend school two days per week and learn virtually the other three days.
The hybrid students are split in half, with the two groups coming onto campus on different days so no more than 40 percent of the kids are in school at any given time.
Twenty percent of the student body are virtual only.
"For me, it's been pretty easy because I've set up a routine," seventh-grader Derrick Robertson said about the hybrid model. "I have a certain spot in my house that I work from every single day and wake up at the same time and do my work at about the same time. I like to pretend I'm going to school."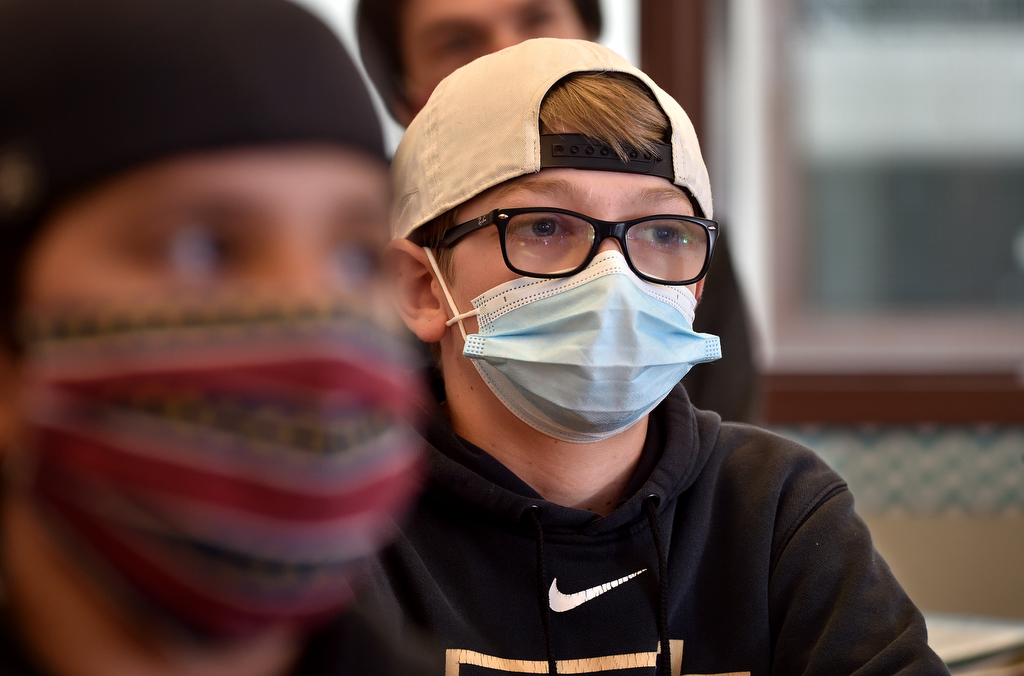 But for Robertson and many of his classmates, adapting to the social distancing guidelines when in person hasn't been easy.
"I think it's been a little hard because I'm used to going outside every day with my friends, staying super close and high-fiving everyone," he said.
Sports, games and other group activities, an integral part of students' life, have had to be reimagined.
"This year it's been different and we haven't been able to do as much, but we've adapted," said eighth-grader Tommy Sheets, a member of the Ladera Ranch ASB, which has been responsible for organizing many school-wide activities.
The ASB, for example, devised a game called "Guess What's in the Jar," which can be played either virtually or in person.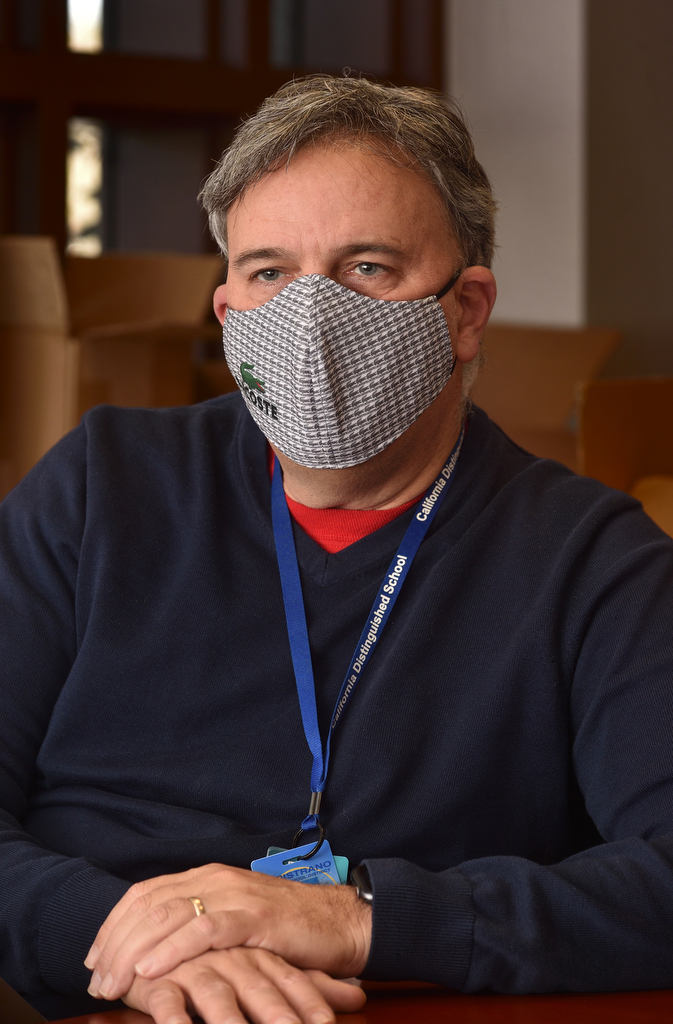 Students are also playing "Among Us," a computer game that takes place in a space-themed setting, where players take the role of a crewmate or an imposter.
"So they are having a makeshift tournament of this game and we've actually gotten a really good response to it," said Jennifer Wooten, Ladera Ranch Middle School teacher and ASB advisor.
When in the classroom, teachers have had to keep the online students engaged along with the in-person students.
Eighth-grader Drew Whittaker never realized how much he missed being in school until he was having to learn from home.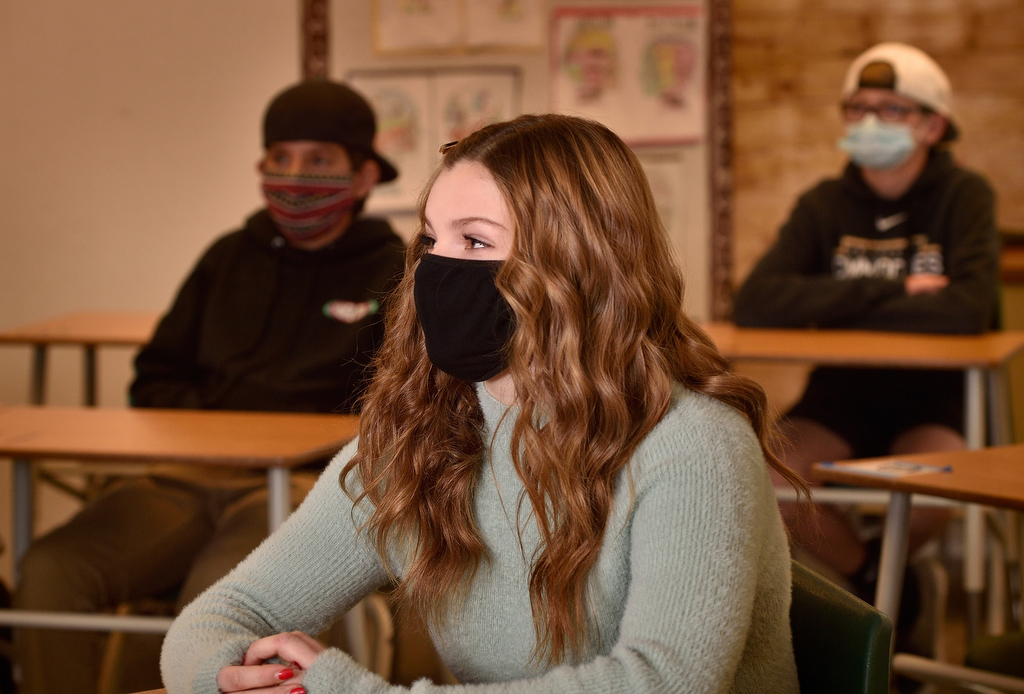 "I always said I didn't want to go to school," Whittaker said. "It's been really hard, so I have a new appreciation for it now."
Lori Czajaowski, one of several campus supervisors tasked with making sure students are wearing their masks and social distancing, said students have done a great job complying with the new mandates.
"The kids are really on board with it," Czajaowski said.
Still, the entire Ladera Ranch community is looking forward to returning to school life the way it was pre-pandemic.
"I'm looking to the day we don't have to wear the masks," Czajaowski said. "I miss seeing the smiles."