By Lou Ponsi
The San Juan Hills boys basketball team made history this season, and senior Mark Reichner played a huge role the whole time.
The Stallions defeated La Mirada, 59-49, on February 25 to capture the CIF Southern Section Division 2A championship – the school's first ever division championship.
Reichner and teammate John McFadden were named Co-CIF-SS Players of the Year of the division and coach Jason Efstathiou earned CIF-SS Division 2A coach of the year honors, giving the Stallions a clean sweep of the division's major awards. Reichner and McFadden were the first Stallions to play four years on the varsity team under coach Jason Efstathiou.
"Just all those years of hard work and what coach did for us and what we put in," said Reichner, describing the rush of emotion he felt when the final buzzer sounded in the championship game. "And just the family we built, like we did. So, it's really something special."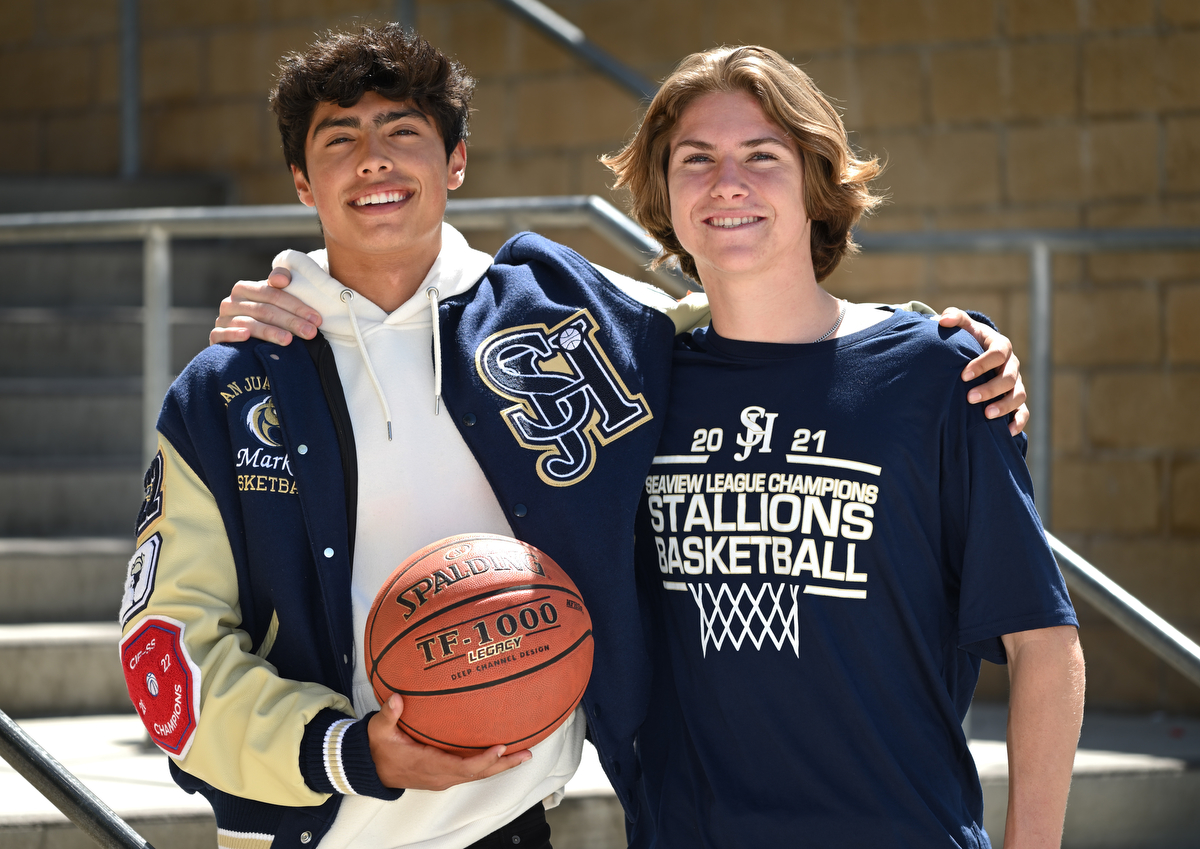 San Juan Hills won its final 10 games to finish 27-5, and Reichner finished as the team's leading scorer.
"He was kind of like our engine in a lot of ways," Efstathiou said. "Mark could quietly drop 25 points in a game. He was just very precise and complete. He came and could execute. It wasn't loud. It wasn't boisterous."
Efstathiou describes the guard as a "natural born leader."
"Guys just want to follow him," the coach said. "He carries himself with confidence and not arrogance."
The Stallions were a fine team throughout the season, but Efstathiou points to one game, a 58-56 come-from-behind victory over rival Tesoro on Jan. 19 which appeared to be a catalyst for the team's high-powered finish.
The Stallions trailed by 14 early in the fourth quarter and were down 10 with just over two minutes remaining. San Juan Hills trailed by seven when McFadden made three consecutive steals, which the Stallions converted to a dunk, a layup, and a game-tying three-pointer. The contest remained tied when Reichner hit the game-winning shot in the final seconds to give the Stallions a 58-56 victory. The victory kicked off a 10-game winning streak with the Stallions winning every game by double digits.
"Most teams would just put their heads down and quit," Reichner said. "We just stuck to it. Before that we knew we were good but from that moment, we knew we could come back and battle adversity."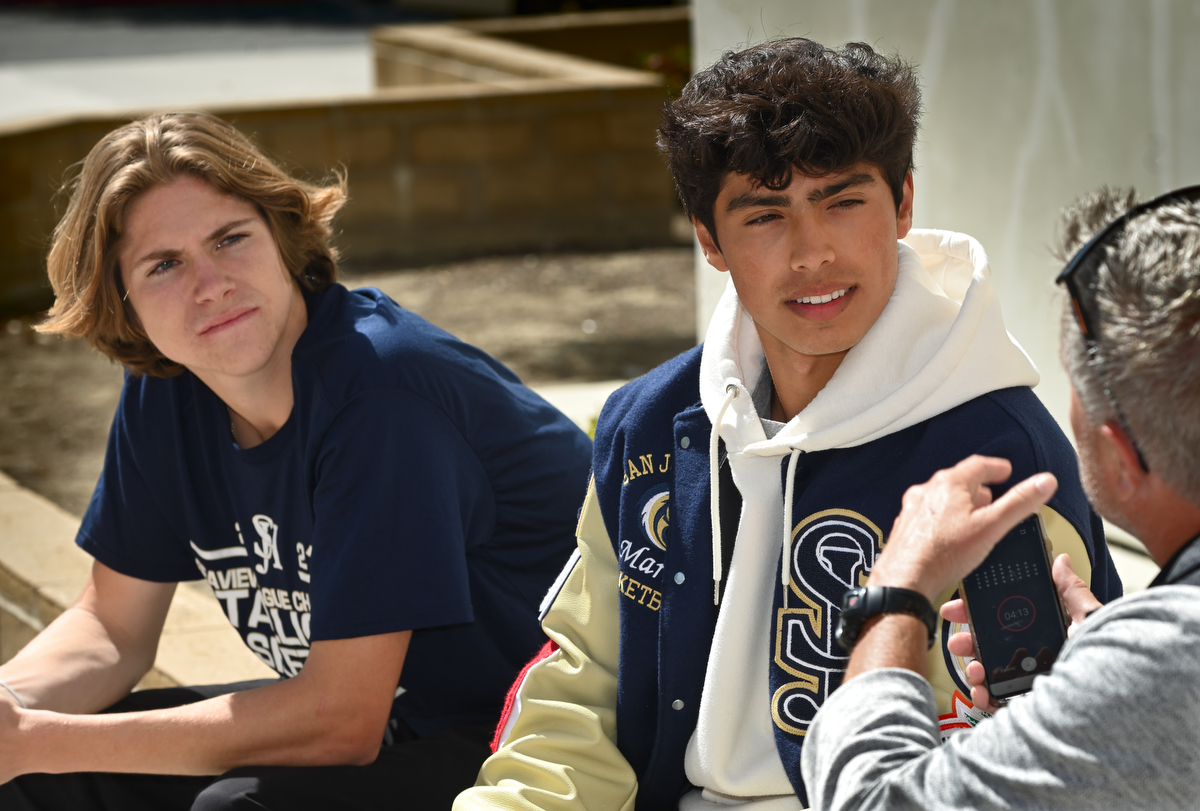 The Stallions also overcame a different kind of adversity in a previous season when Efstathiou missed several games due to rare, debilitating side effect of diabetes.
"The program wasn't the same," Reichner said. "He came back and we all knew he was hurting and we knew he was in a lot of pain, even with us at practice, because we could see it."
Having 11 seniors, the players had formed close bonds, Reichner said.
"So, I went up to coach and put my arm around him and said, 'Coach, we are winning CIF this year for you, for the team.' So that was our proclamation. That is what we started with, so we made it our goal, one, to win league and goal two, to win CIF."
While dedicating the time and mental fortitude to basketball, Reichner maintains a 4.2 GPA and has taken AP classes over the past three years.
"When (basketball is) not in season, I make it a priority to get my work done and show my teachers that I care," he said.
The senior is also devoted to his faith and before thinking about where he'll attend college, Reichner will spend the summer on a missionary trip abroad. He plans to start looking into options to play in college when he returns.
"I'm just excited to play wherever," he said. "I'm really focusing on the mission first. I have some offers (from colleges) and I'll just play it by ear when I come back."
Read more: