By Greg Mellen
While in-person classes are in various stages of hiatus, "the STEAM (science, technology, engineering, art and math) continues to build throughout the Capistrano Unified School District," in the words of Elisa Slee, curriculum specialist in elementary science.
Slee, who has been on the leading edge of the school district's virtual transformations, was inspired by the interest and successes of online teaching to put together a first-of-its kind "Virtual STEAM Night" at Wood Canyon Elementary in Aliso Viejo.
Although the district's commitment to STEAM is well-known, highlighted by last year's wildly popular Capo Innovation Showcase at Capistrano Valley High and San Clemente High, no one was sure how such a hands-on kind of event would translate to the virtual world.
With no idea whether it would succeed, and expectations firmly in check, Slee helped organize the event in December.
"We tried to keep it small," Slee said. "I didn't know how it would go."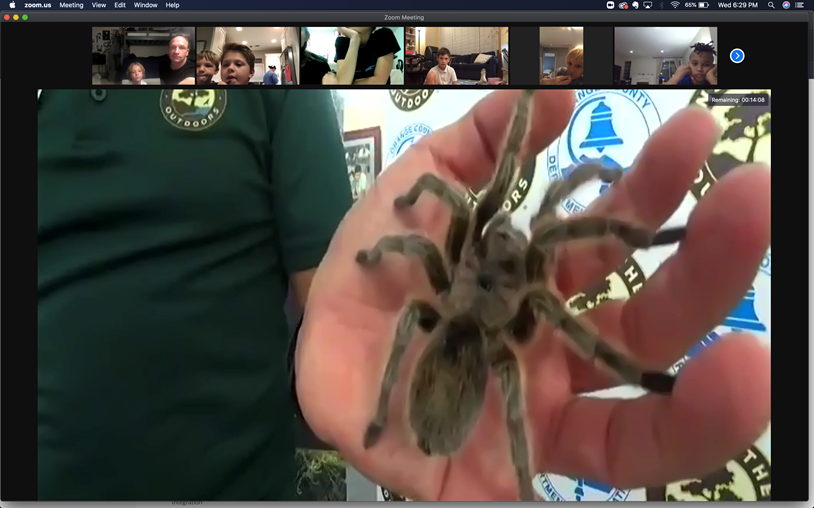 For the inaugural event, four break-out sessions or "rooms" were available. Kids got to check out sessions on an art journal, building parachutes, making inventions from "mystery bags" of materials and learning about a variety of animals in a presentation by Inside the Outdoors, the environmental education program of the Orange County Department of Education.
As it turned out, the event exceeded all expectations and already there is hope of building out the idea at other schools and involving other community STEAM partners such as Child Creativity Lab, Crystal Cove Conservancy and Discovery Cube, which have all been hard at work developing their own virtual presences.
Other schools, such as Marblehead Elementary, are considering their own versions and Slee hopes a district-wide event can be put together.
"This first try with Wood Canyon was better than I could have hoped for," Slee wrote about the event. "The families loved it. During this COVID time, these community connections help us to balance out the other less positive news stories."
Slee said about 60 families participated.
"Which is pretty cool, right?" she added.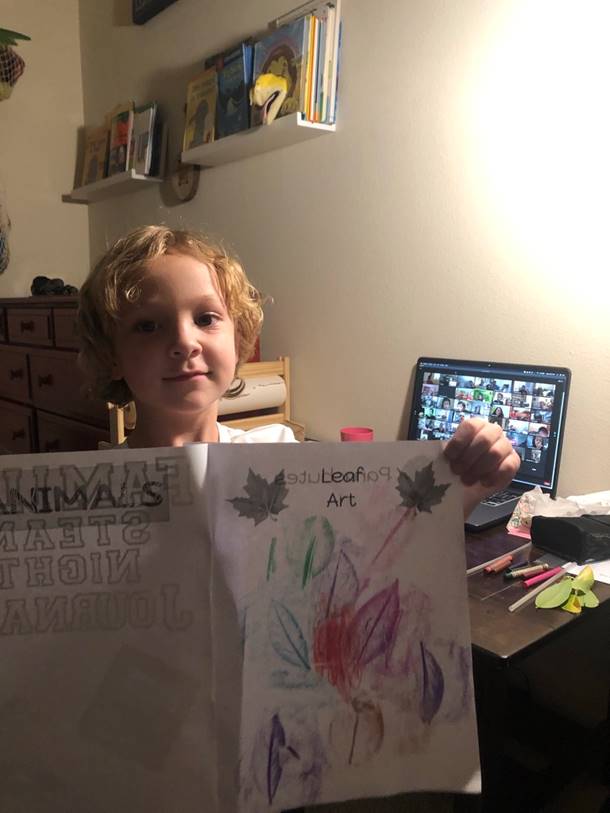 Particularly gratifying, she said, was that in addition to families that are already active, the Virtual STEAM Night reached a new population.
Slee said for some, organizing an entire family outing to the school on a weeknight is difficult.
"For me (education is) all about equity," Slee said. "That's why doing STEAM Nights even after COVID-19 is so important. It's more equitable."
As educators have had to, in some ways, reinvent teaching and learning, the virtual transformation is revolutionizing certain notions about education.
For Slee, watching children and parents interact during the event was highly rewarding.
Some of it was comic.
Such as the child saying "Dad, put it on mute. They can hear you bossing me around."
In making the event virtual she said, "some families learned they can do (educational) investigations at home."
A parent who participated with his daughter shared pictures from the event and wrote to Wood Canyon principal Paul Foucart.
"Thanks to all who put on the Steam night tonight, we had a really great time, lots of fun, and learning too. Really impressed with how you're all making the best of a tough situation," the parent wrote.
Families that signed up in advance were sent materials for the breakout sessions. Many of the items were readily available and could be gathered up by those who had not registered.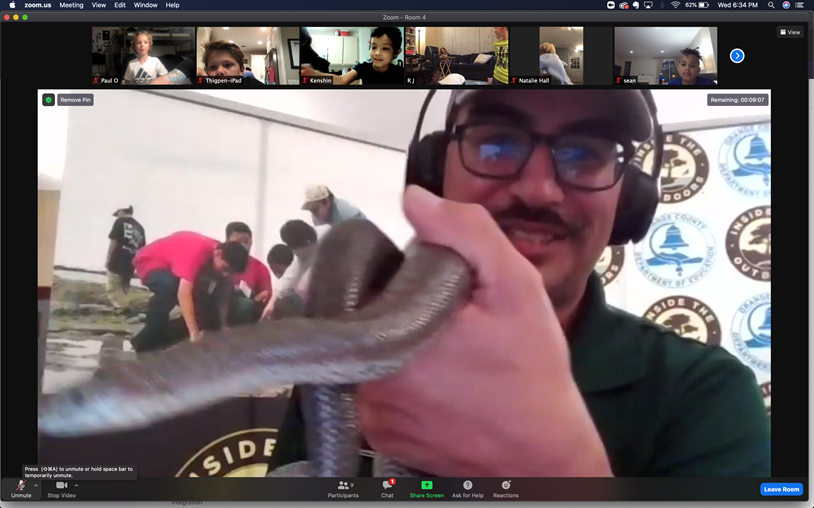 For the art journal, families used the journal provided and found a leaf and learned how to do a leaf rubbing.
During the parachutes session, from the FOSS (Full Option Science System) program, families learned how to fashion a napkin, string, and paper clip into a parachute. They were also given sticker dots for decoration.
With the mystery bags, which contained an assortment of common household materials, families were given 8 minutes to use the materials to "design something to help someone or something."
Maybe the most popular breakout session was led by Yarib Dheming with Inside the Outdoors. The outreach director showed off an owl, tortoise, tarantula and a snake for a presentation on desert animals and their adaptations. And while it may have lacked the "ew" factor of seeing and touching creepy crawlies in person, the session was still effective, as Dheming put them right next to the camera.
There was a sad postscript to the event. Not long after the Inside the Outdoors session, the Rancho Soñado facility in Silverado Canyon where Dheming made the presentation was overtaken by the Bond Fire. No staff members were injured, but several structures, including the caretaker home, were destroyed and most of the animals did not survive.
Donations are being accepted via a GoFundMe campaign to rebuild.
Despite the losses, Inside the Outdoors says it will still be conducting virtual experiences and would love to partner in future virtual family STEAM events.