By Bradley Zint
Students from Canyon Vista Elementary and Don Juan Avila Middle schools are working together to produce a video for a contest sponsored by the Orange County Human Relations Commission.
The multimedia competition, dubbed To Know Better, aims to "stop hateful vibes and wrongful bias" that have happened during the COVID-19 pandemic, according to its website, www.knowbetter2020.com. The winners will receive $5,000 prizes to use toward anti-hate initiatives on campus.
The Capistrano Unified students got involved in the contest when some Canyon Vista parents met over coffee with Aliso Viejo Councilman Ross Chun. He encouraged the parents to get their children involved in the countywide contest.

Word eventually got to Jeana Dagley, Canyon Vista's principal. She liked the idea for several reasons, including the realization that it jibed with Capistrano Unified's districtwide resolution against racism. She also liked how the contest could be a lesson in kindness and anti-bullying.
"I felt like it fit into our goals here at the school," Dagley said.
But she quickly ran into a problem: The contest was for middle and high school students. Thus, Canyon Vista needed some older kids' help to contribute.
So Dagley reached out to Amy Varricchio, principal at Don Juan Avila Middle School. The two agreed to collaborate on an entry video, with Canyon Vista contributing whatever it could.
The result has been a remarkable combination. The video, which will be about 90 seconds long once finished, features Don Juan students holding up Canyon Vista kids' artistic takes on countries' flags, made out of things like popsicle sticks, paint, tear art and construction paper.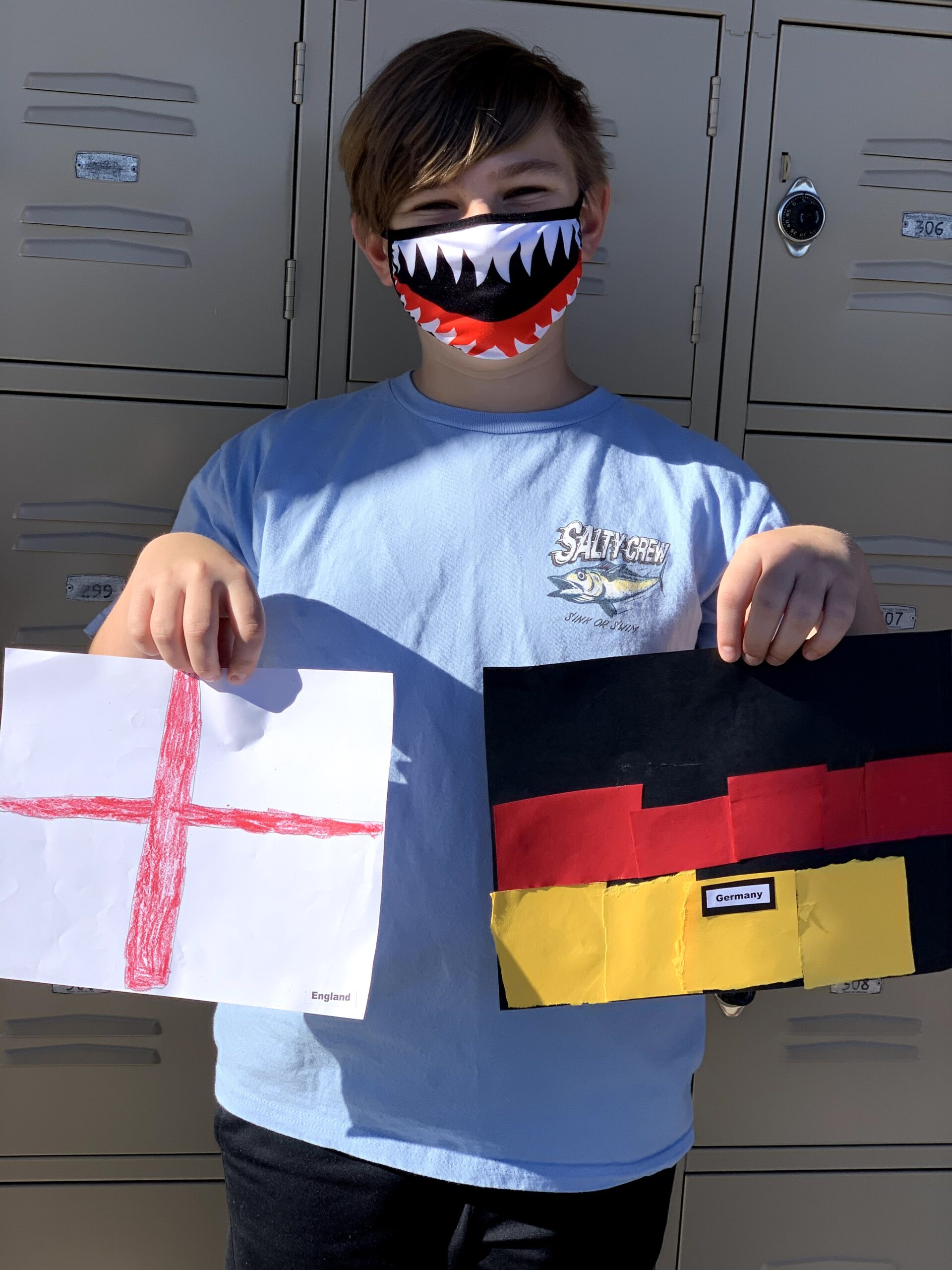 In researching their flags, the Canyon Vista children also learned about the individual countries, Dagley said.
"We definitely wanted it to be more than a checked box or an opportunity to win money," she said of the effort.
The soundtrack of the video will be a string orchestra rendition of John Lennon's "Imagine," recorded by Don Juan musicians.
Altogether, about 30 students from Don Juan — made up of ASB leaders, peer leaders and others — are part of the video. At Canyon Vista, it has been an effort done through the campus' extended learning program. Hundreds there have contributed.
Varricchio remarked how the project is getting students to acknowledge each other in a campaign that shows "there is no place for hate."
"This project went perfectly with that message," she said.
Varricchio said making the video has served as "a good reminder that even our youngest students are able to recognize the different countries and the flags … it's a basic thing that has turned into a fun activity for our students."