By Lou Ponsi
A single act of kindness can impact the entire the Capistrano Unified School District.
The CUSD employee who helped make it happen is Evelyn Abreu, the bilingual liaison at Capistrano Valley High School (CVHS).
One of Abreu's main roles is to serve as a translator between the CVHS staff and the school's Spanish speaking families.
However, Abreu, a district employee for 15 years, the past five with CVHS, does more than just translate.
She also connect families with needed services such as tutoring, housing and food.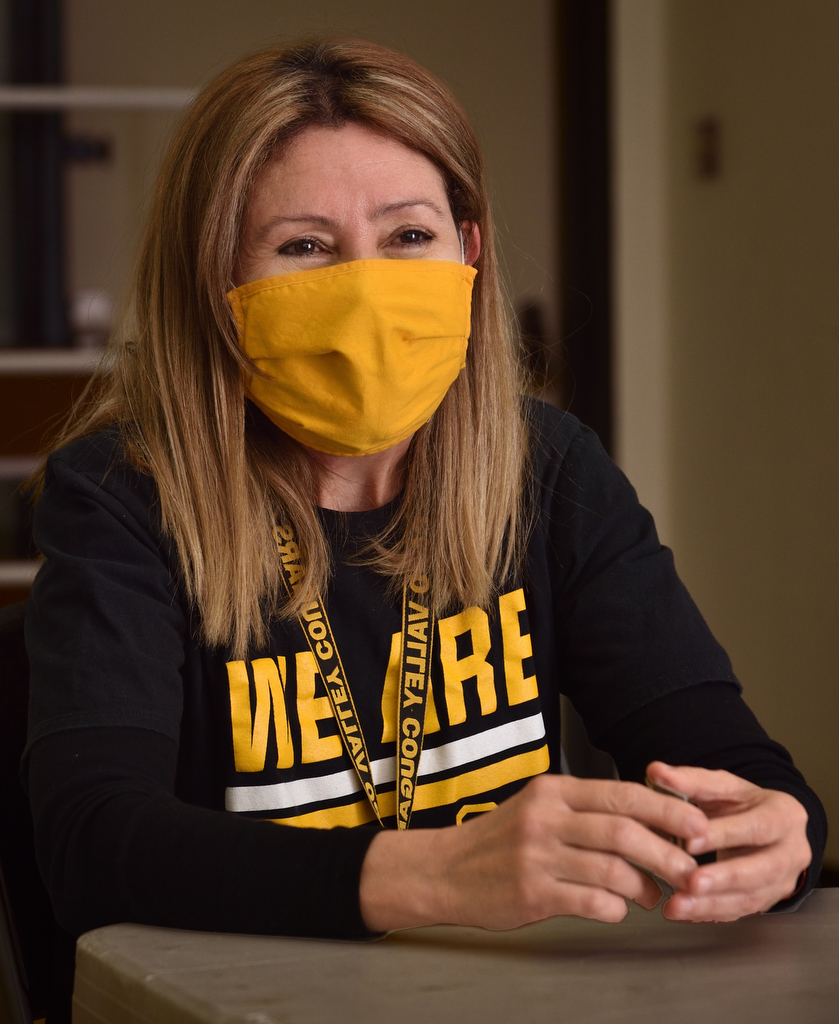 In January, Abreu learned about a student whose mother was struggling to provide food for her family.
So Abreu and Orange County Sheriff's Department Dep. Deputy Aron Grumbles, the school's resource officer, reached out to the Mission Viejo Police Foundation and the city of Mission Viejo for help.
Together, they were able to provide enough gift cards and cash to get the family back on stable ground.
"This is the most rewarding part," Abreu said. "At the end of the day it's about helping students and families. This mom was super grateful."
For her efforts, Abreu was given a Challenge Coin from the Orange County Sheriff's Department.
"It's a coin we pass out to outstanding citizens who go above and beyond," Grumbles said. "I felt she was very deserving."
Abreu said she was simply doing her job and didn't deserve the Challenge Coin.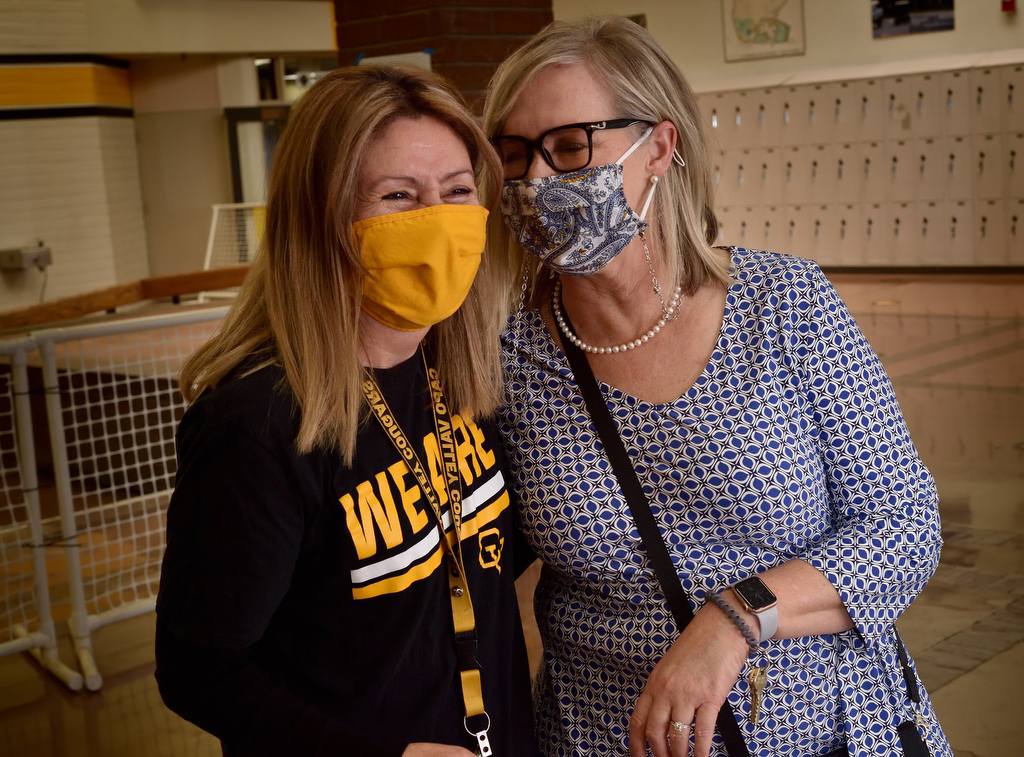 "But I'm really, really humbled and honored to have it," Abreu said. "This isn't just my medal. It is everyone's' medal."
In providing for this one family, officials within the district and the Sheriff's Department realized there is a district-wide need to help more families.
Many had lost their jobs due to the economic downturn created by the coronavirus.
Grumbles met with other school resource officers and OCSD command staff to come up with a plan to help the district's needy families on a grander scale.
"We know there is a need out there," Grumbles said. "During COVID, you'd be surprised how many students rely on the free lunches at school just to get fed, so we had to keep that going at our schools to make sure they are not going hungry."
While some of the specifics have yet to be finalized, plans are being developed to establish food pantries, which may be situated near supermarkets, helping to create a more streamlined approach getting food to those in need.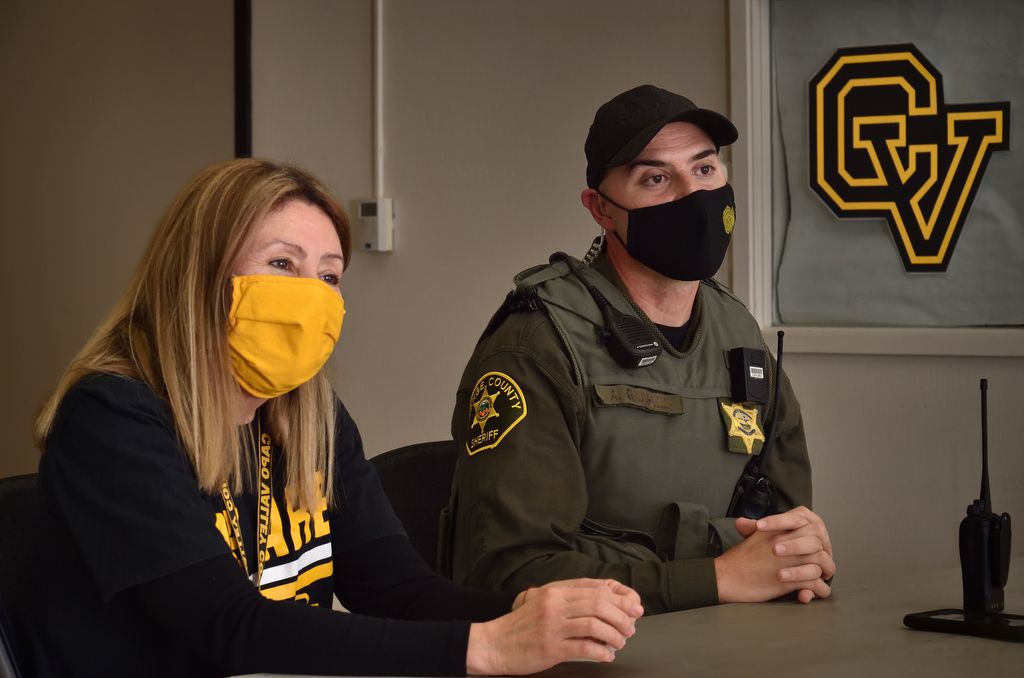 "Now it is just implementing it and getting the word out there," Grumbles said. "We're all on the same page. We are here for our students."
CVHS Assistant Principal Meredith Hosseini wasn't surprised Abreu had taken extra steps to provide for a family in need and that her actions will benefit families within the entire district.
"The truth is that she is always behind the scenes," the principal said. "It just so happens that this one little thing is the one that captured the attention of our Sheriff's Department."
"If I were to use a metaphor to describe it, you throw a little pebble in a pond and you get a ripple effect. Evelyn throws those little pebbles and it has a ripple effect all over our community," Hosseini said. "She's got the most beautiful  spirit of anyone you will ever meet."