By Lou Ponsi
Inclusion is among the key tenets ingrained in the culture at Shorecliffs Middle School in San Clemente.
Perhaps no program exemplifies this better than the STEPS program.
An acronym for Structured Teaching Educating Prepared Students, the STEPS program is designed for special education students in grades six through 12 in the Capistrano Unified School District and allows them to mix with — and learn with — general education students in elective classes.
"They are Seahawks, too," said Patrick Derry, education specialist and special education department chair. "Just because our program has a label for the services these kids have to help them learn doesn't mean they get to be excluded from anything else… Inclusion for our kids is very important."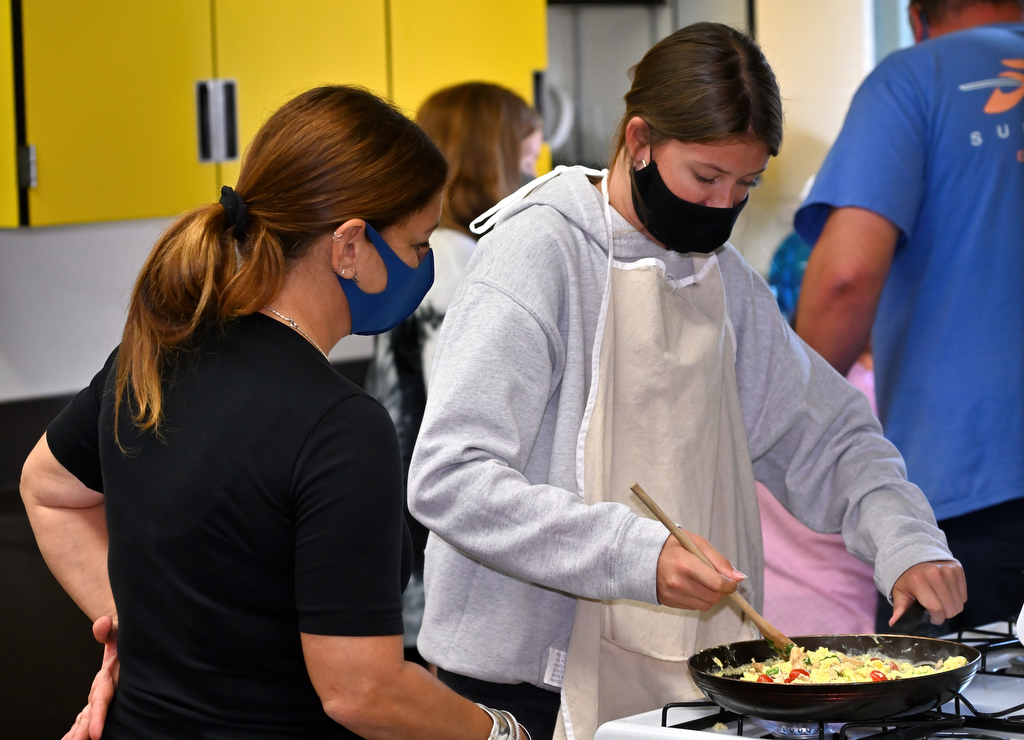 Special education students in the moderate to severe classification qualify for STEPS, which is intended to meet the needs of each student based on their Individualized Education Program (IEP). The STEPS program focuses on teaching functional life skills intended to help students thrive not only in the school environment, but in the world after completing their education.
A balanced education involves more than learning to read and do arithmetic, Derry said.
"It's practicing citizenship, practicing friendship, practicing how to act in social situations," Derry said.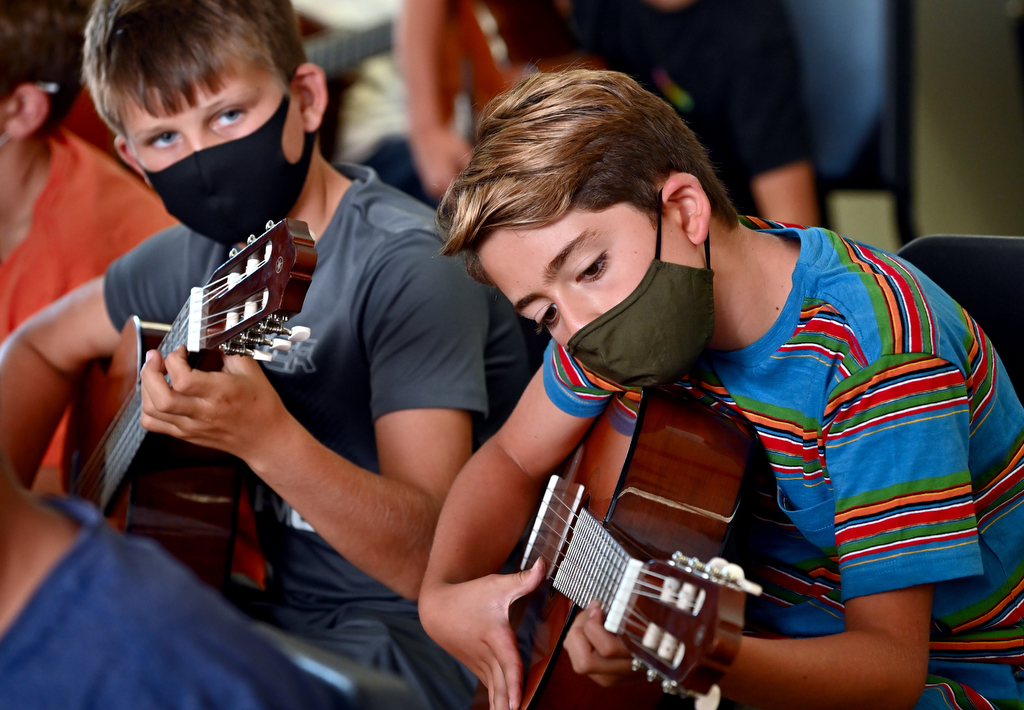 STEPS is administered by certificated special education teachers, itinerant staff, and instructional support staff. Shorecliffs launched its STEPS curriculum three years ago with just one art class, Shorecliffs Principal Chris Davis said.
A cooking class and music class have been added over the past two years. Students in the STEPS program take physical education classes with the general education students.
"The goal is that we want (STEPS) kids to feel they are part of the school community, not that they are a separate program on campus," Davis said. "We keep looking at how are we going to make that traditional middle school feel … that this is their school and they have access to the same programs that everyone gets."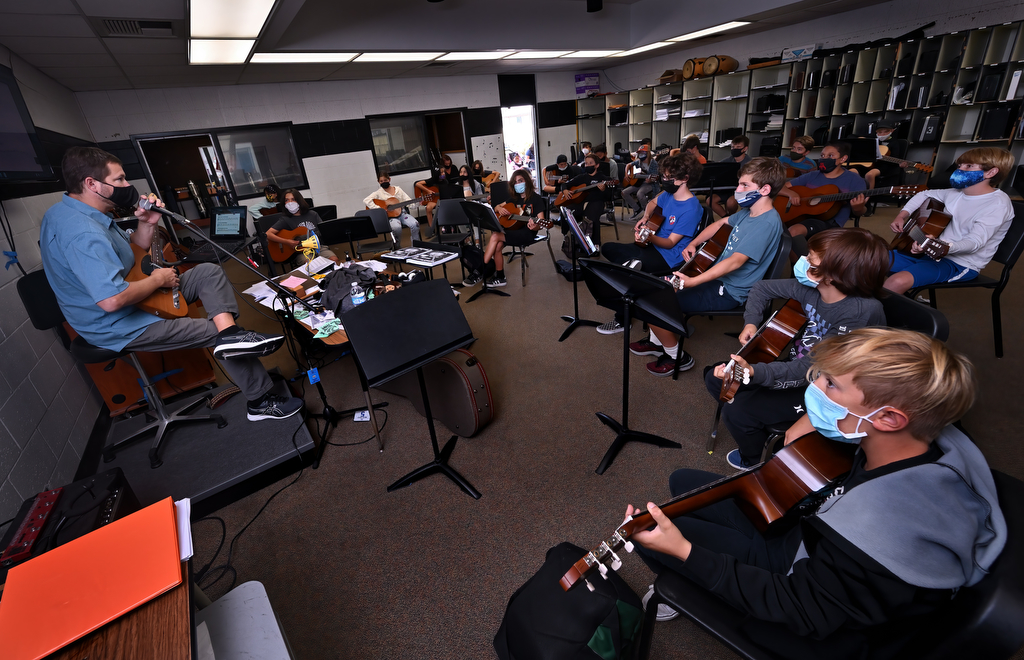 A key component of STEPS involves combining general education students with the special education students in the program.
"It's good for the general education kids to see us and get an understanding of us," STEPS teacher Catie Atencio said. "Some kiddos really respond well to it. It's really good for peer modeling. Some of our kiddos will peer shadow and really look to them to what to do. It's really important even for the general education kids."Once they complete their education, special needs individuals need to have the same opportunities as anyone, Derry said, and the general education students play an important role in that process.
"Part of some of the diagnoses are social disorders and social needs," Derry said. "The sooner we start the social interactions, it teaches those kids how to grow up and help people."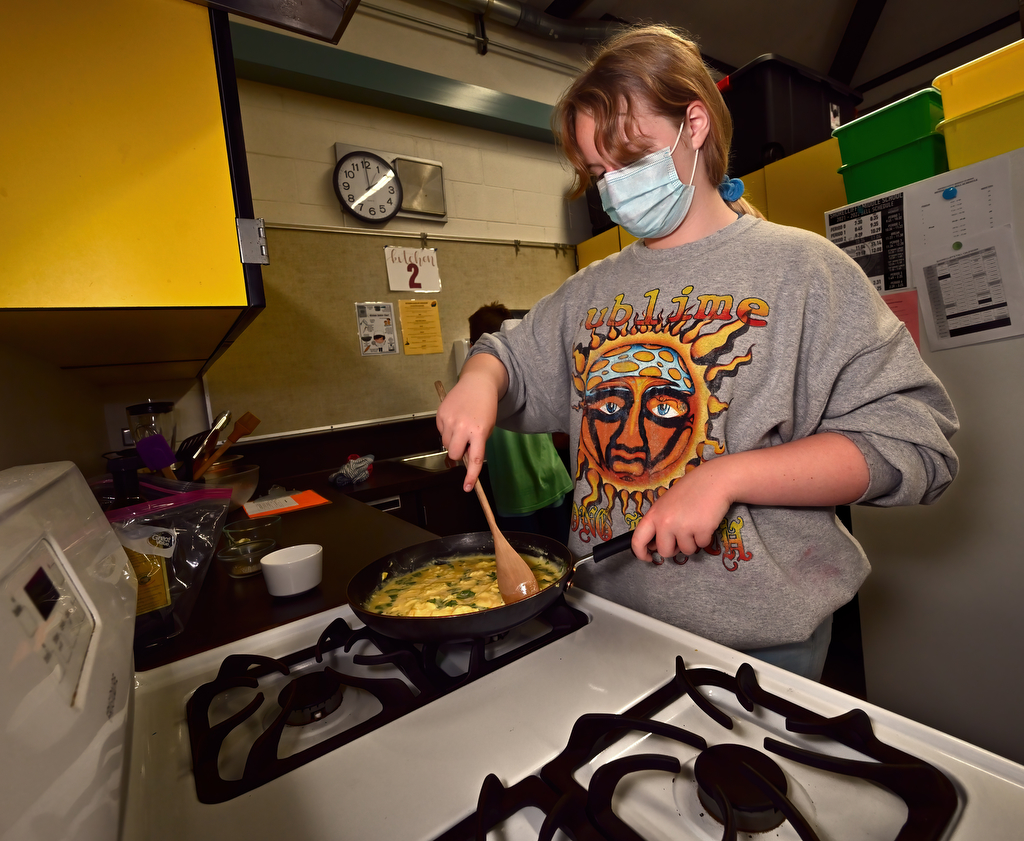 Eighth grader Quinn Burke, a general education student, said he has made a lot of friends in his three years participating in STEPS. Burke said he teaches the STEPS students communication skills and sometimes plays soccer with them after school.
"They talk to me a lot," Burke said. "They ask me questions. It's pretty fulfilling … the feeling that you get to help someone else. It's been pretty fun seeing other kids and what they are like and what they like to do."
Shorecliffs is one of four middle schools in the district offering STEPS, with Niguel Hills, Marco Foster, and Newhart. Tesoro, Dana Hills and San Clemente high schools also have STEPS programs.
"The goal is every kid should have access to the least restrictive education for them," Davis said.